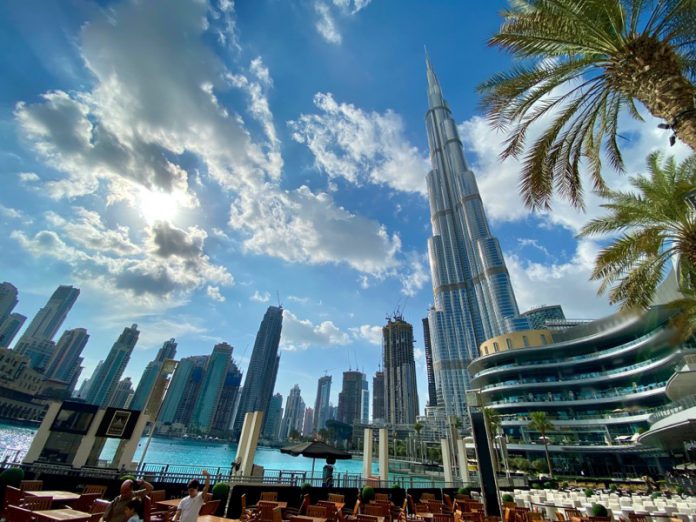 Off-plan properties, since they are not fully built, are inexpensive compared to their completed counterparts. That is why the demand for unfinished housing in recent years has increased significantly. According to reports, in the first half of the year, sales increased by 8.9% compared to the previous year. There are several areas in Dubai where off-plan properties are especially in demand.
Jumeirah Village Circle
Jumeirah Village Circle (JVC) is one of the most popular neighborhoods in the emirate. It is an autonomous community that has everything you need for a comfortable life. There are luxury residential complexes equipped with the most modern amenities. Restaurants, hotels, resorts and entertainment venues are available in this part of Dubai.
The community, designed as a city within a city, is popular with locals and expats alike due to its reasonable cost. Here you can find apartments of various layouts, including 1, 2 and 3 bedrooms. With its state-of-the-art infrastructure and over 30 landscaped parks, Jumeirah Village Circle is a perfect place to purchase off-plan apartments.
Dubai South
Dubai South is the largest area of ​​Dubai, covering more than 145 square kilometers. It is here that the long-awaited Expo 2021 will take place.
Situated away from the hustle and bustle of the city, Dubai South offers its residents all the comforts of an urban lifestyle. It is also home to a large number of ambitious unplanned projects.
The area, located near the Al Maktoum International Airport, consists of 6 communities. A new metro line connects Dubai South with other parts of the emirate, making the area much more accessible. Properties in this part of the emirate are available in a variety of layouts and configurations, including 1, 2 and 3 bedrooms.
Business Bay
Business Bay is a popular community located in the heart of Dubai. Developed infrastructure and excellent views make real estate in this part of the emirate in demand among Dubai residents and expats. If you are planning to purchase property in the area, you can find a lot of variants of property for sale in Business Bay.
Investors and buyers have a wide range of properties of various types: from villas and townhouses to apartments and luxury penthouses. Developed transportation system, availability of modern infrastructure and a large number of attractions make Business Bay one of the best places to purchase off-plan housing.
We will help you buy luxury real estate in Dubai
Experienced professionals of AX Capital will help you invest in off-plan real estate in Dubai. They will offer you favorable terms and the best options. You can contact them using the feedback form or by calling the phone number indicated on the website.