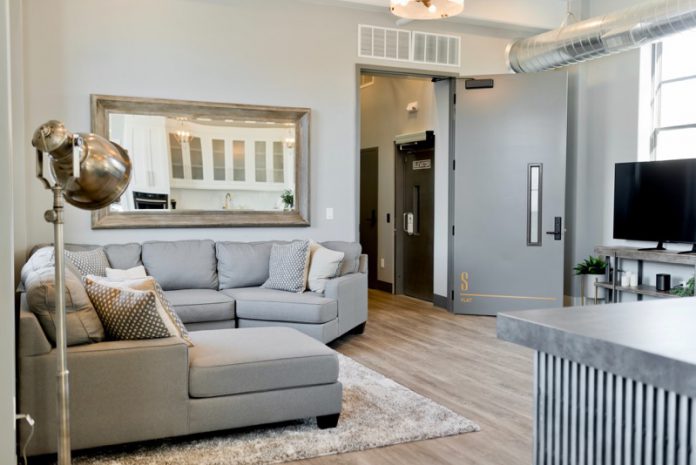 You've just bought a new house, and you're looking for ways to maximize every corner of your home. The best way to start is by knowing how to use space most effectively! While there are many tips out there, here are 8 essential ones that will help you do exactly that:
1: Use storage spaces like closets and cabinets strategically
This tip allows you to store things away in the least visible space possible. This prevents your living area from becoming cluttered, making it difficult for guests (or yourself) to navigate the room. For example, you could place under-the-bed storage below your bed or put containers with miscellaneous items in the back of your closet. There's no limit as to how many things you can store. The best part is that it doesn't have to match the rest of your décor!
2: Use a construction estimating tool to plan a renovation
This comes in very handy if you want to know how much it'll cost to renovate your home. If you need help, try https://costcertified.com/ who will provide you with an estimate and give you some ideas on how to make the most of the renovation.
3: Utilizing the space near your stairs
Stairs are rarely thought of in terms of how much space is available, but they provide ample room for putting away just about anything! The best part is that this area will never be seen by anybody except those who use it, so you're free to put whatever you want here without worrying about its aesthetics.
4: Store things under the bed
This tip is particularly effective if your bedroom is open or if you have high ceilings because hiding things out of sight makes the room look bigger!
5: Use every nook and cranny there is.
Guest rooms, closets, bathrooms, etc., all come with their own set of challenges when maximizing space. But this isn't necessarily a bad thing since these areas can be used creatively for storage purposes. If you're stuck on where to put things away, think about what you would like to store or how much time you spend in that area (if at all). This should help give you an idea of what the best use of the space could be.
Since most guest rooms aren't explicitly designed to hold items other than people, maximize this space by using drawers and cabinets beneath the bed, shelves to store manuals and other things, and rotating coat racks that can be used as tables during your stay.
Bathrooms provide a lot of space for storing items such as towels, toiletries, etc., under the sink or in cupboards. Paintings can also do wonders to make these spaces look more appealing.
6: Hallways!
Narrow hallways can be made visually larger by adding an accent wall. If you have a narrow hallway, you might want to paint it a different color with a contrasting shade. A darker or bolder color can also serve as an excellent backdrop for setting up accent lamps.
7: Make space for an entertainment center
Don't be afraid to make room for an entertainment stand or something similar if you have the space. In this way, you'll allow your guests to watch television when they visit and even add some decorative pieces on top of it to make things more interesting!
When designing an entertainment area, leave enough clearance between the TV and the couches to allow everybody sitting down a good view of whatever is being shown on screen.
8: Declutter before you move in
Moving into a new home doesn't have to be the time to start afresh. All you need is creativity and willingness to embrace change by making room for your new belongings without being destructive. If your new place has drawers that aren't being used, then it's best not to waste any of them! You might even find a few things left behind by the previous owners who wanted their stuff back but forgot where they put it.
In conclusion, we can all make the most of our spaces by thinking outside the box and using ideas we wouldn't usually think of. When you let go and embrace change, it's incredible how much life you'll find in areas where you least expect them!