Roohome.com – The luxury-style that consists of expensive materials could not always be convenient for all people. Why? Because everyone has a different style in designing their comfortable rooms. Having unusual living room design could be very interesting for some people. It can be realized by using a unique accent and color scheme that was never suspected by many people before. Actually, It sounds silly and quirky but it can be the comfortable room for some people who have more interest in art and different styles.
Unusual living room design by Ilya Taslitskiy
Ilya Taslitskiy creates a living room with an unusual design that makes everyone does not expect that it was the living room. She applies an open plan concept and puts the unique sofa in the middle of the room. Besides that, she also applies the unexpected decoration and furniture design on it. It looks likes an awkward design for some people, but it looks very artistic for the other. It will make you feel like free to do anything in this space because it does not a formal spacing between the one and the other room. It sounds homey and cozy for people who interest more about art.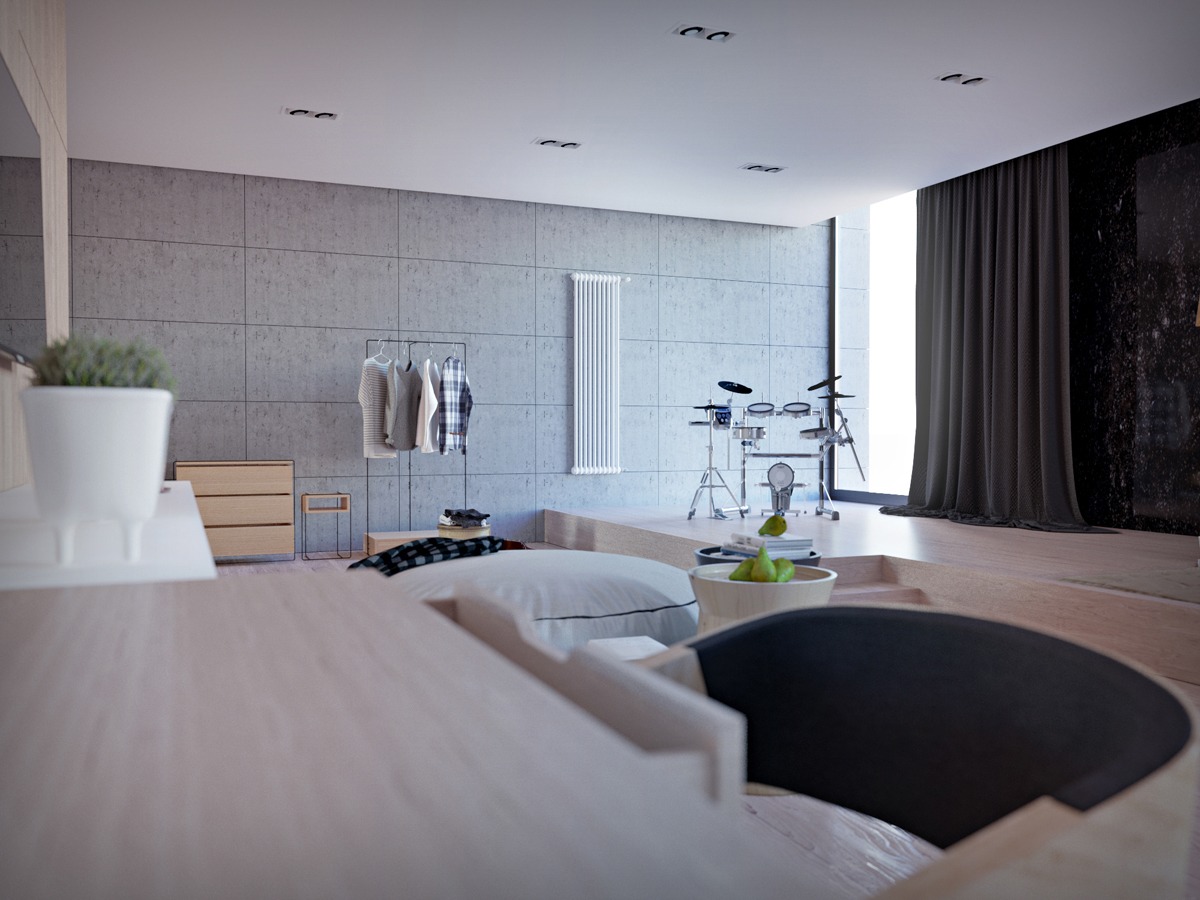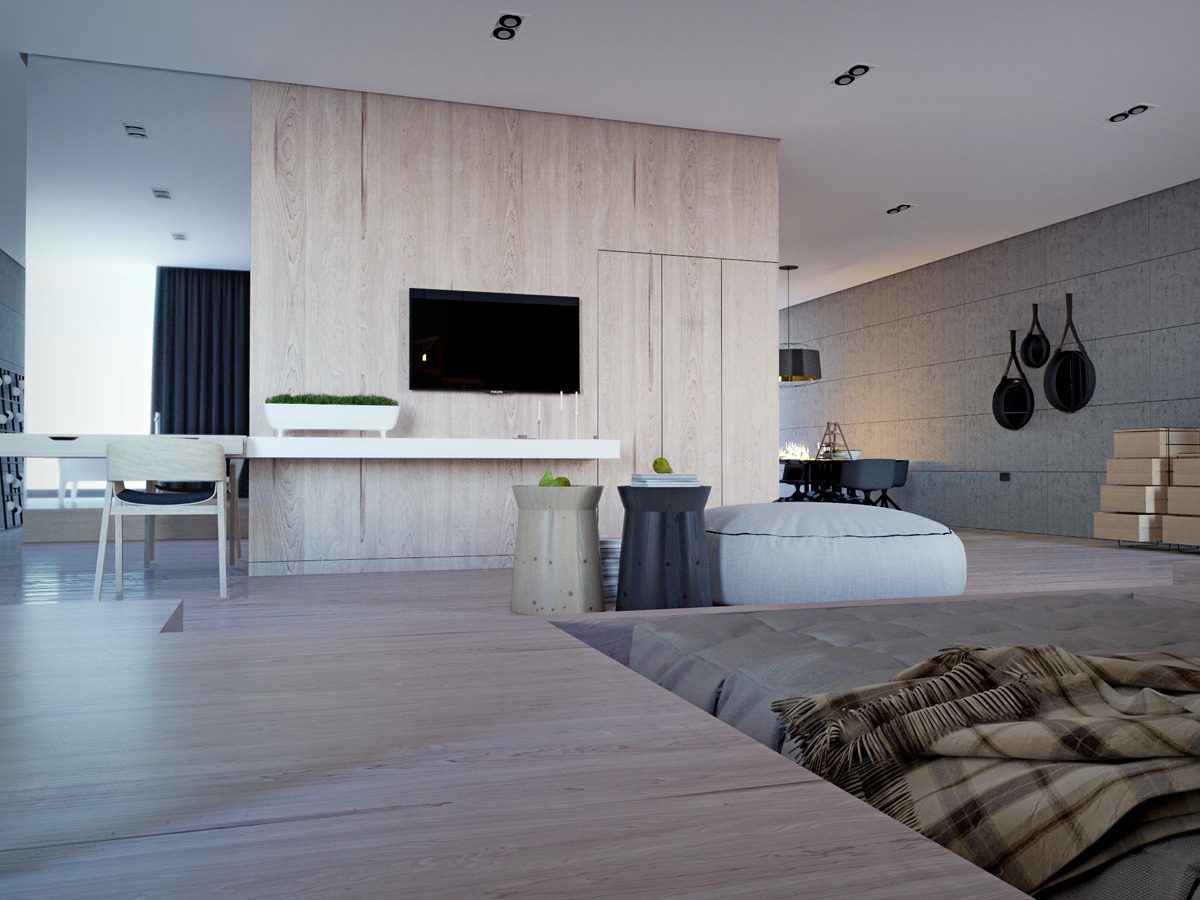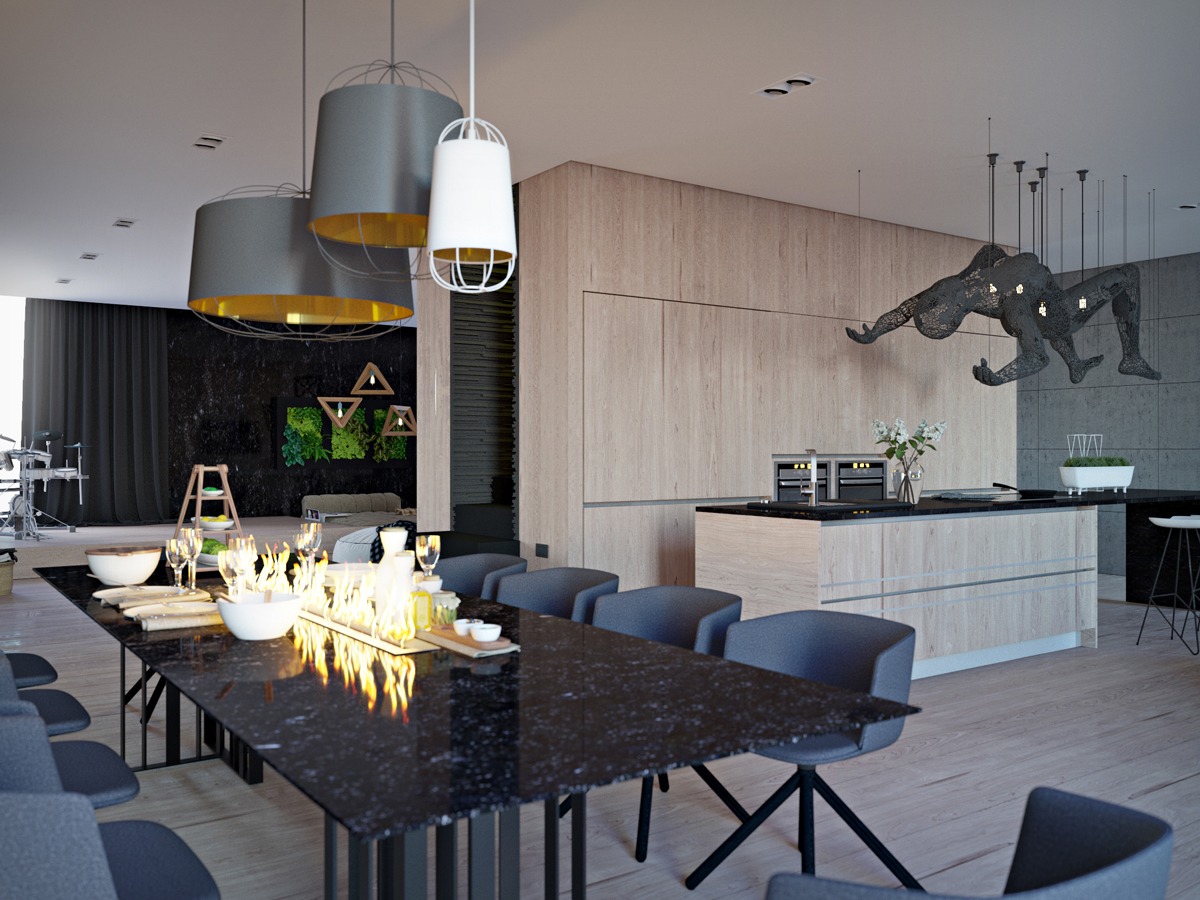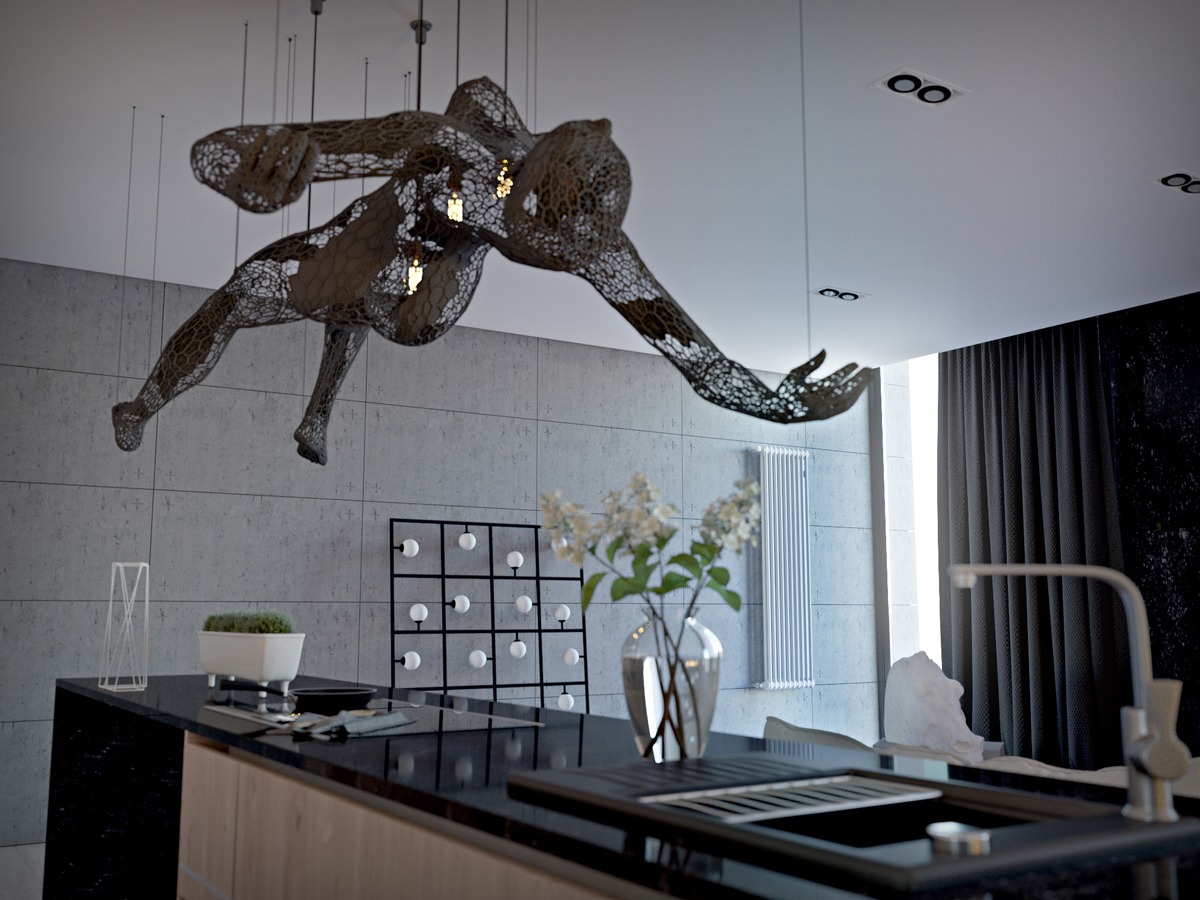 Completing your unusual living room design with the unique and aesthetic chandelier is a great idea. It can catch an attention from your guest and also give the aesthetic value for its space. You can apply it in the middle of your room or above the kitchen. It is possible for you to design the unique furniture for your living room. The unusual design does not need lots of rules for making it perfect. Applying the unexpected accents will make it more interesting.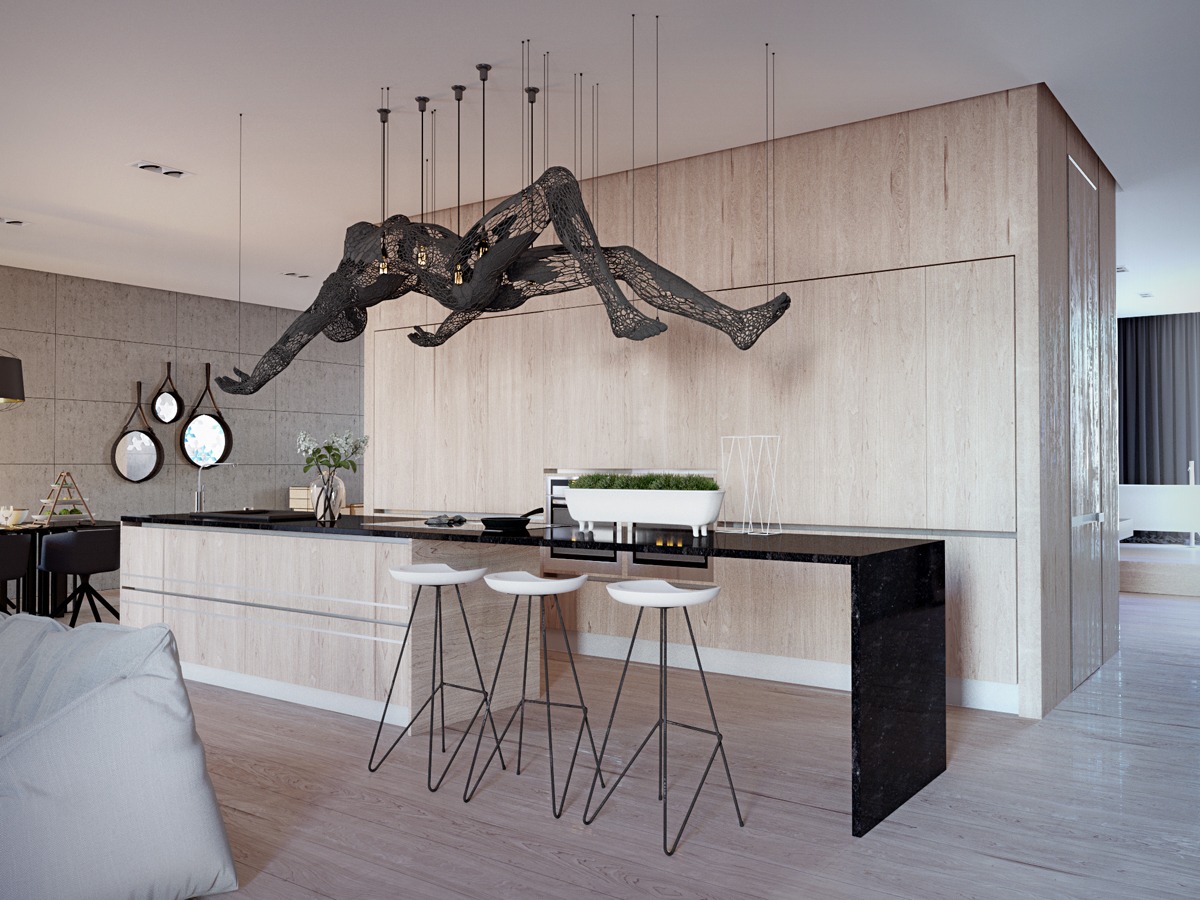 Unusual living room design by DA Architects
DA Architects creates an unusual living room by using a striking color scheme. There is a blue sofa in the middle of the room and the unique chandelier above the dining table. Both of them are enough for making you room to be more interesting and having an artistic value. It is quite simple and easy to apply by all people.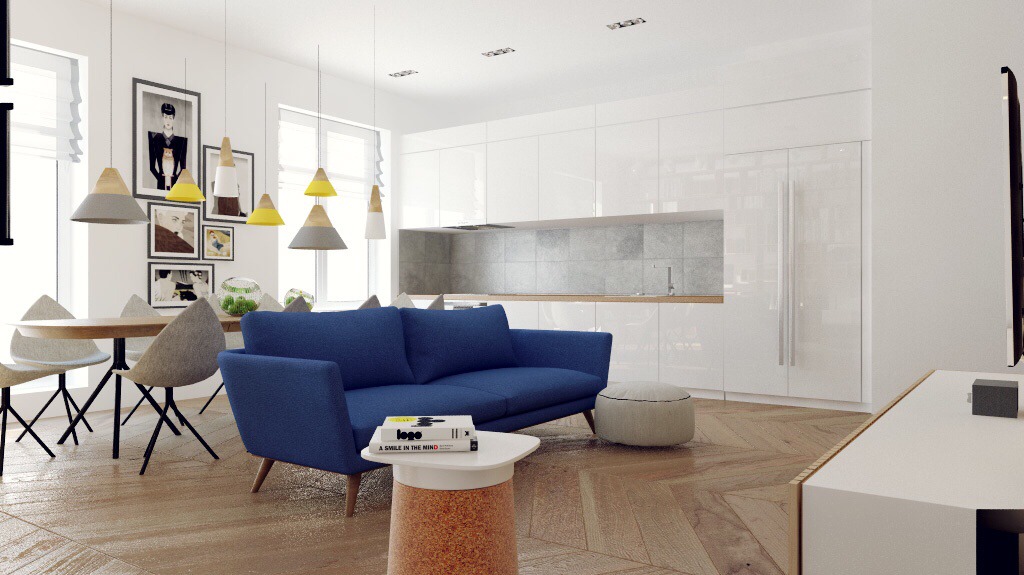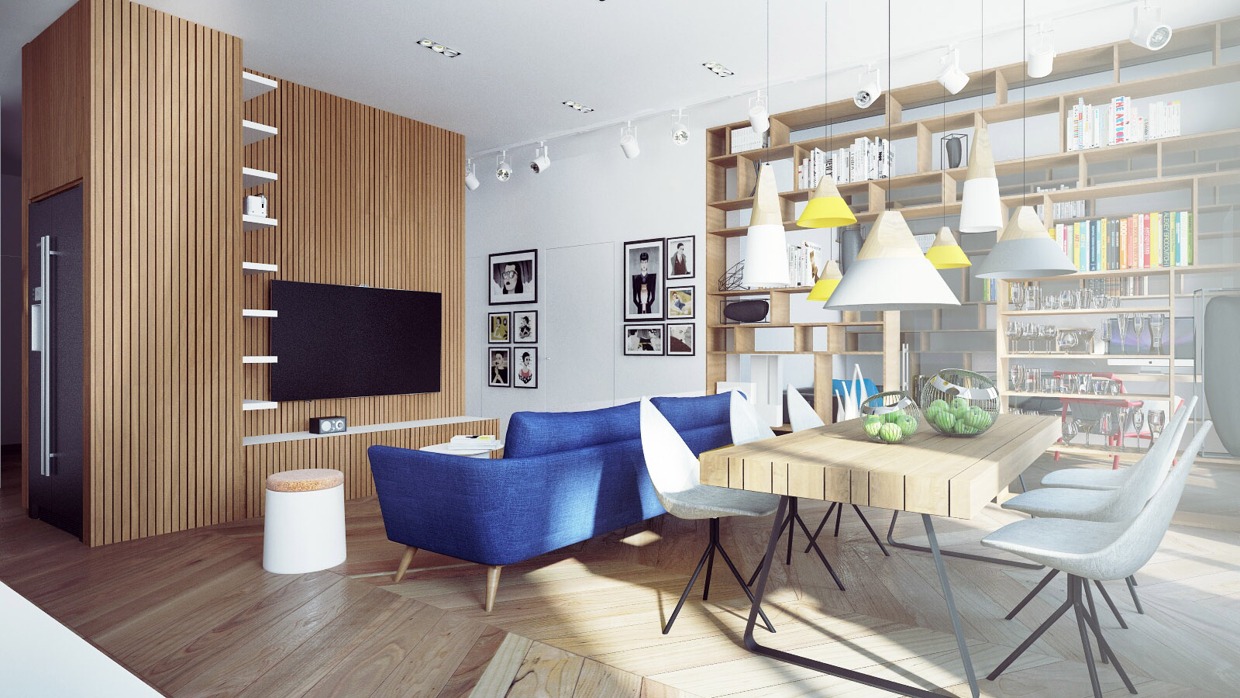 If you want to add more unusual thing is possible because you do not need to obey any rules in this unusual living room design. It is free, you can show your personality by using a design that you was created.