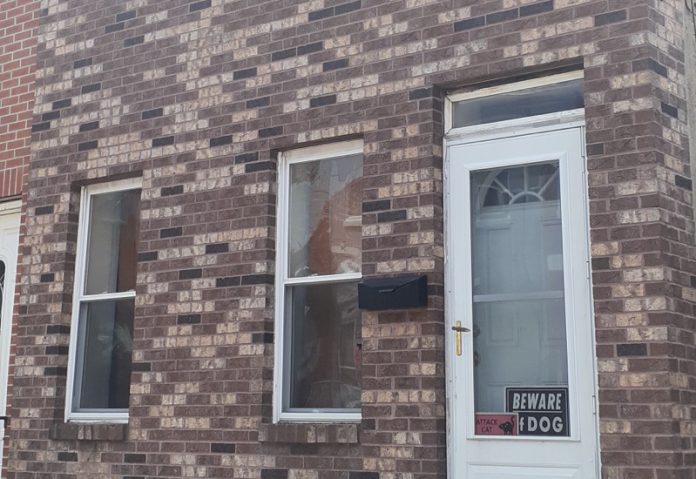 Looking to "sell my house fast"? Do you own an unwanted home? If so, you are aware of the responsibilities that goes along with owning one. It is not that simple to own property and the duties may become overwhelming. If you live in the northeast region of the United States, majority of the time you owned a home that was built in the early 1900s. The older your home is, the more problems occur you tend or a greater possibility that something could go wrong with it. Which could become very costly for any homeowner. Not every homeowner has thousands of dollars on hand to fix your common household problems and repairs. What if something major does happen to your home? It will leave you scrambling find a solution. One solution that you may think of is taking out a construction loan to fix these obstacles. If you end up taking out the construction loan, you could be asked to make a large deposit depending on what issues need to be fixed. Even if they do not require that, it becomes another monthly payment on your home which may feel like a second mortgage. Which if you are not loaded with cash, it can become a severe problem. So, the big question is could I sell house for cash? Well yes you can, but what does this mean and how can I exactly make this happen.
Finding The Right Home Buyer
When it comes time for you to sell your home you may lean towards the internet to get results. If you do a quick search, you will find plenty of home buying companies. Now how do you find the right qualified company. Typically, you will choose the company who shows up first or second. Internet search engines are built to show you the best results for what you are looking for. You will want to read some of the companies' content that is on their page before putting your information in their website. Go to the "about our company page" & read about who they are. Decide if their company answers every question you may have about selling your home. Reviews play a key role in if they are the right company or not to purchase your home. Customers tend to be very opinionative as well as honest. Which would allow you to gain an accurate feeling if you were choosing the right company or not.
Hot Location in The United States
Since the pandemic has had its grip on the United States the real estate market has changed. In the beginning prior to everything shutting down people did not want to speak or deal with real estate in any type of manner. This caused a back load in inventory as well as giant spike in real estate sales when America started to become functioning again. Things started to heat up quickly in the American real estate market. People began fleeing the large desirable cities such as New York & Los Angles. Which left for a huge spike in real estate spreadsheet in areas surrounding these major cities to get extremely competitive. Not only were there insanely low interest rates on mortgages but inventory was back logged. Sellers were receiving $50,000 to $100,000 over asking causing an all-out bidding war. New Jersey as well as Pennsylvania was feeling the surge from the investors leaving the once flourishing New York real estate market. Wykoff, New Jersey was ranked the third hottest market in New Jersey they had double their sales in the past year. Montclair, New Jersey came in at the second hottest market. Their house prices jumped 30 percent! Then you have Westfield, New Jersey prices spike 60 percent. These are serious increases in each of these markets. If you are looking to "sell my house fast New Jersey" then you are in the right market to do so. What if you do not live in New Jersey are there other markets on the east coast that are also hot. The answer is yes, Philadelphia is one of the hotter markets in the United States as of right now. In Philadelphia houses are on average only sitting on market for an average of 10 days (about one and a half weeks). Average Sale prices have risen over $40,000, this is considered a record high price in the city of brotherly love. Being the fifth largest populated city in America these are some strong numbers. You would assume that this makes for a very completive market. Depending on where you are focused in the city it does make for less inventory as well as driven sale prices. One of the hotter areas in the city consist of Roxborough which is a smaller suburban area in the big city. This has become a targeted area for big developers purchasing large commercial lands and building 5 story – 50 plus unit apartment complexes. This has become the norm for this area. People are still rehabbing houses in this area, but it has been seeing a shortage of distressed real estate. Similar situtaion in Fishtown section of Philadelphia. This is a very tiny section tucked in a tight pocket attached to interstate 95. This part of the city has been growing for the past five years rising the average row home price from below one hundred thousand to above two hundred thousand. Though Philadelphia has always been a large city of property owners and renters this number has been slowly decreasing. Heading more in the direction of becoming a city of homeowners. This goes back to the question of should I sell my home. With the market being as hot as it is right now in Philadelphia it may be something you should consider. Driving through any section of Philadelphia you will see signs stating "we buy houses Philadelphia". This has become a norm due to the high interest in Philadelphia from out of state investors. When a market gets hot like this it draws the attention of other markets. After New Yorks real estate mark hit the insane peak that it has seen. It becomes something that affects its surrounding areas. Whether you live in any part of New Jersey or even if Philadelphia is where you own a home. It may be a suitable time to consider selling your home. Make sure you do your research and choose the company that is best.