Roohome.com – An elegant apartment interior design will show the beauty of simplicity that makes people fall in love with it. It shows the beauty in a different way that people was imagined before. Some element that RULES Architects use was produced the beautiful apartment design. It might be your references in realizing an elegant apartment design that comfortable for you.
Elegant living room design ideas
The elegant living room design will show their beauty for all people that come and see it. Actually, the designer applies an open plan kitchen living room concept for this small apartment. It does not matter if you have more than it, you can still use it to make your living room more elegant and comfortable. The combination of a neutral color from the background and the furniture design work in harmony. Besides that, the designer also uses the long cabinet from the wood material that was decorated with the indoor plant decoration. The versatile cabinet design is very helpful for saving your stuff or book.
The k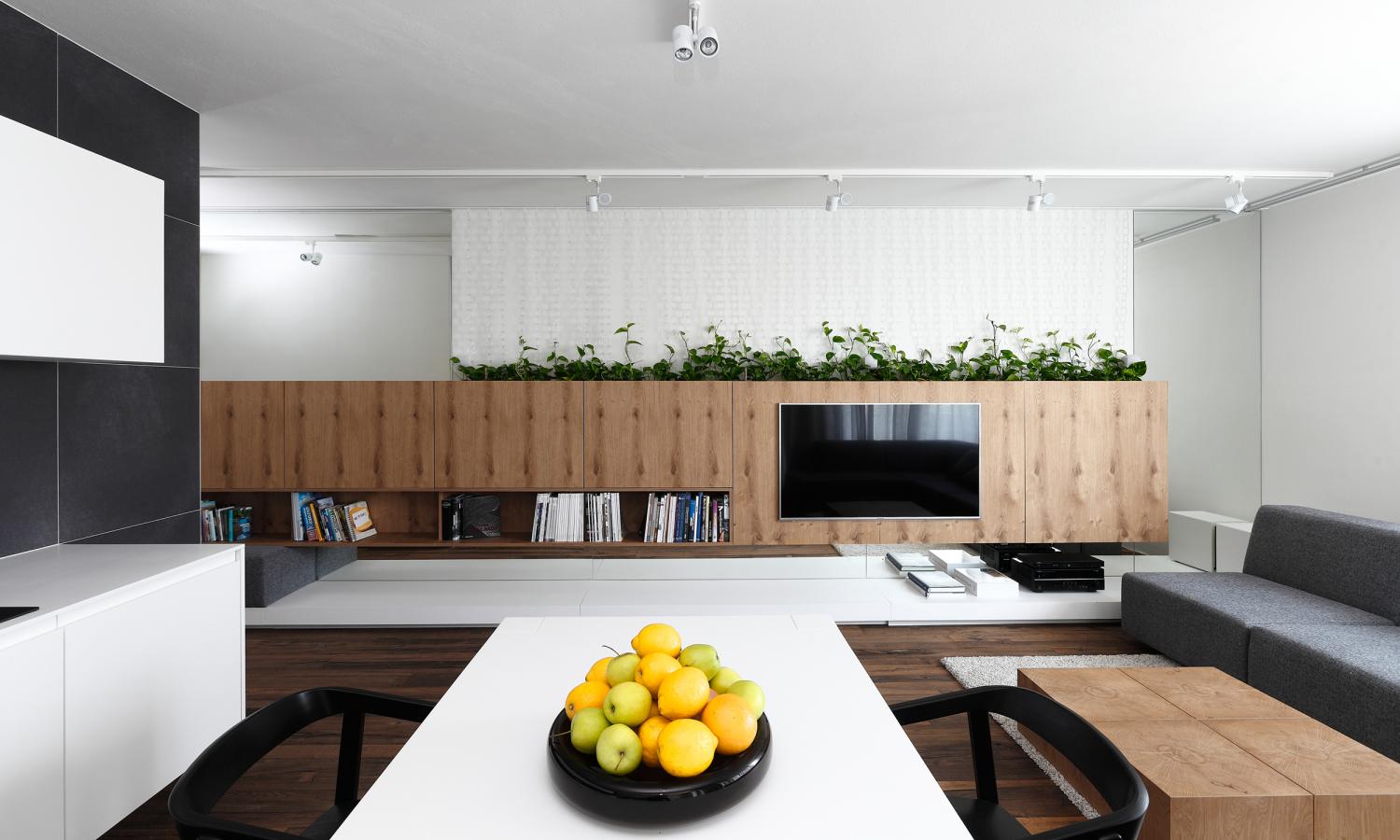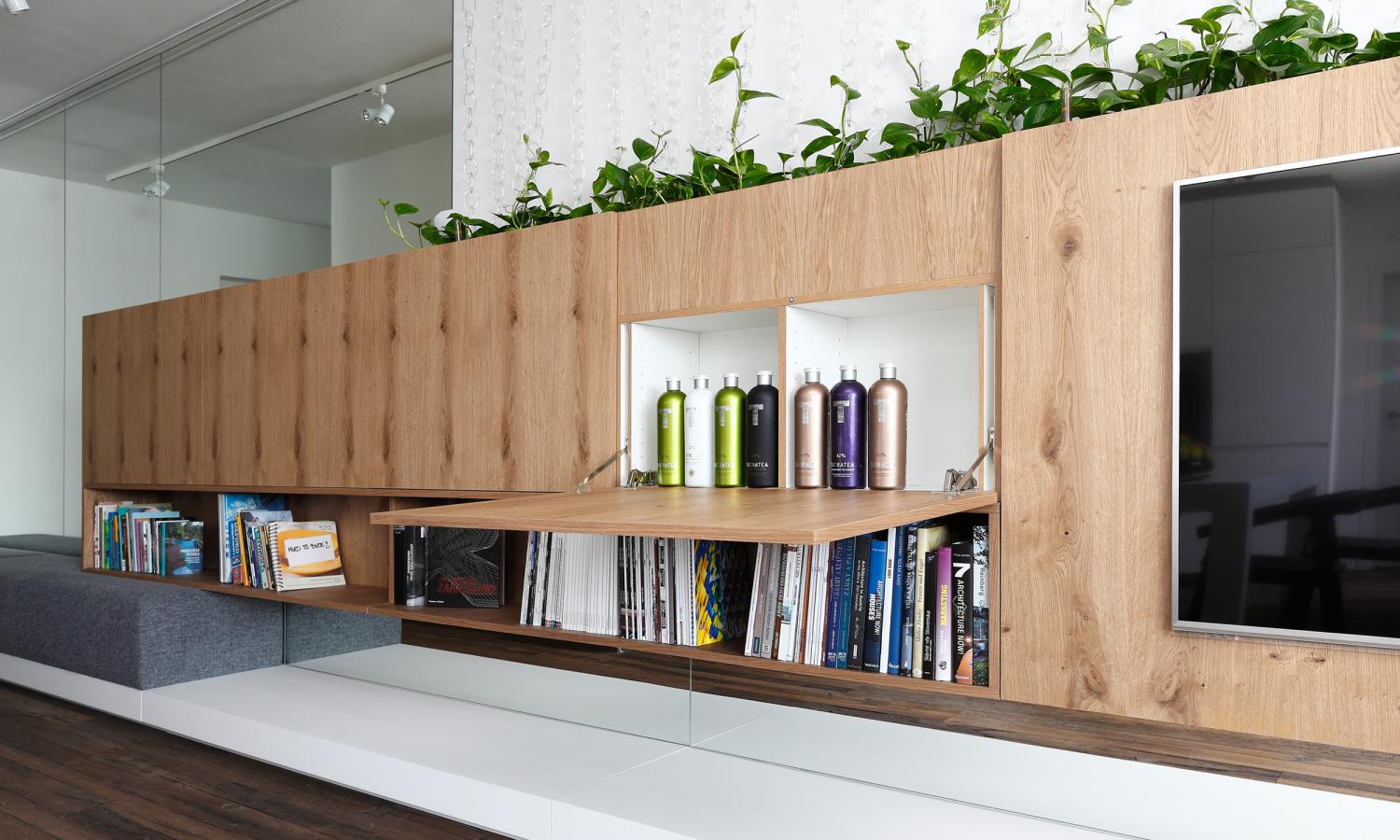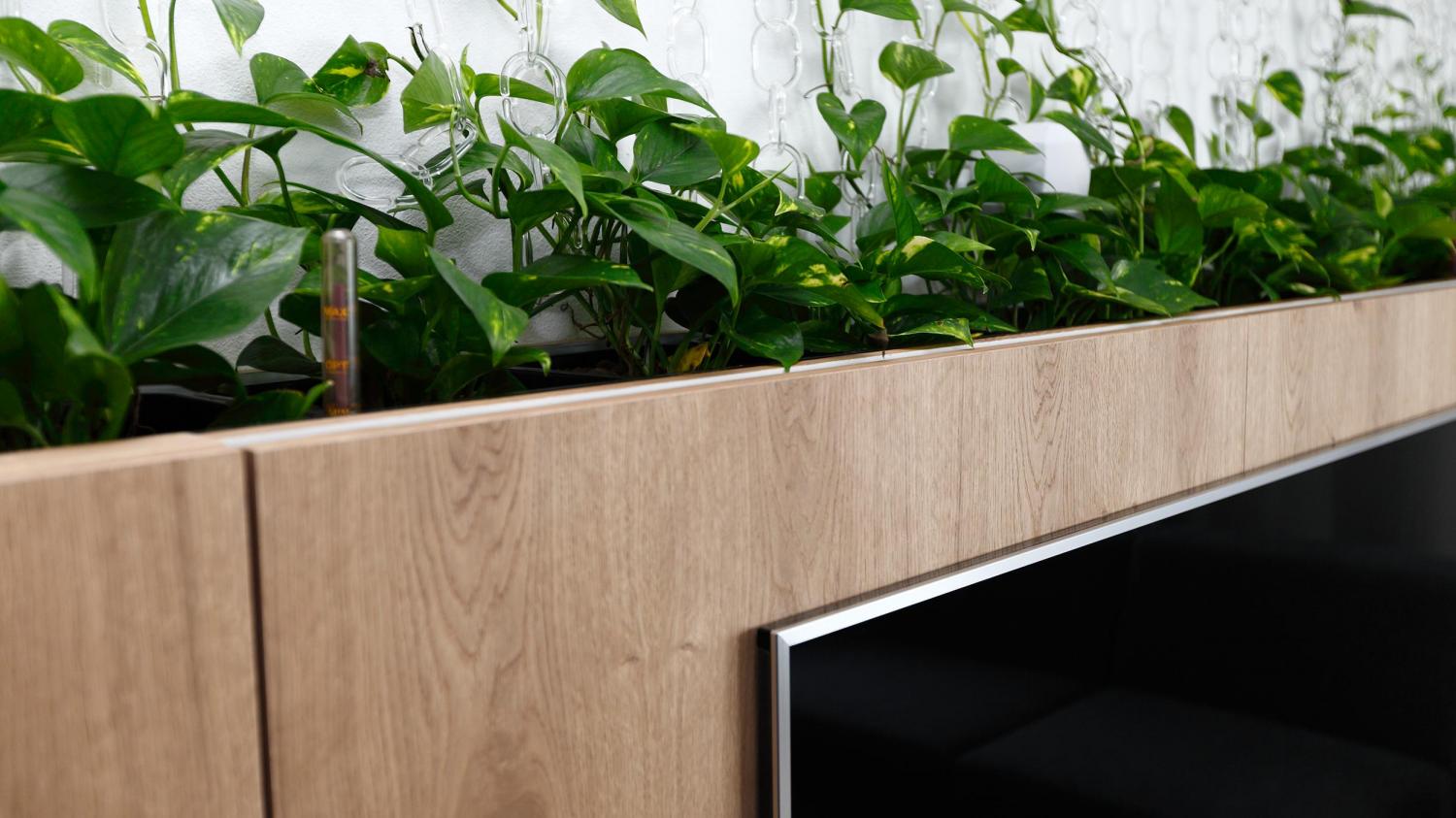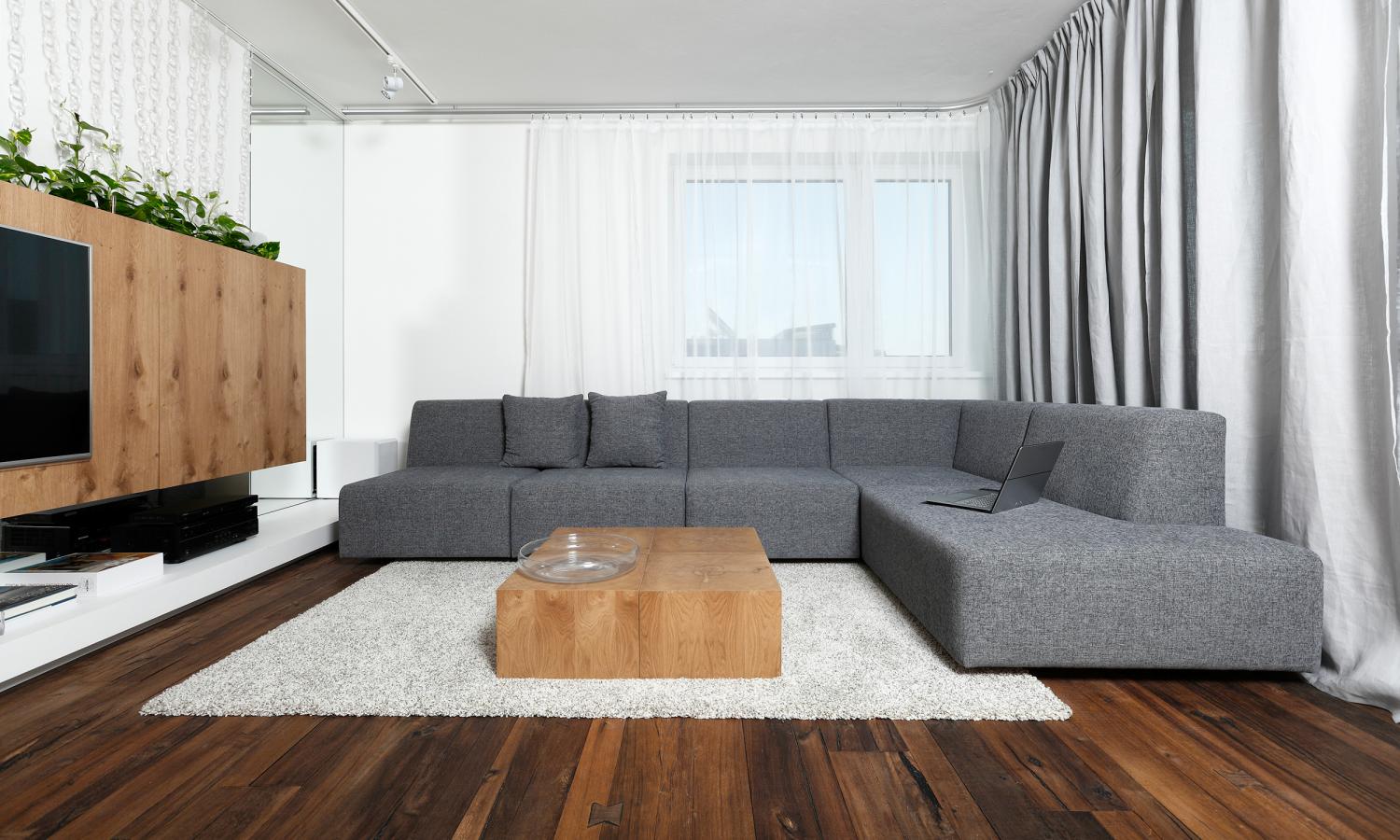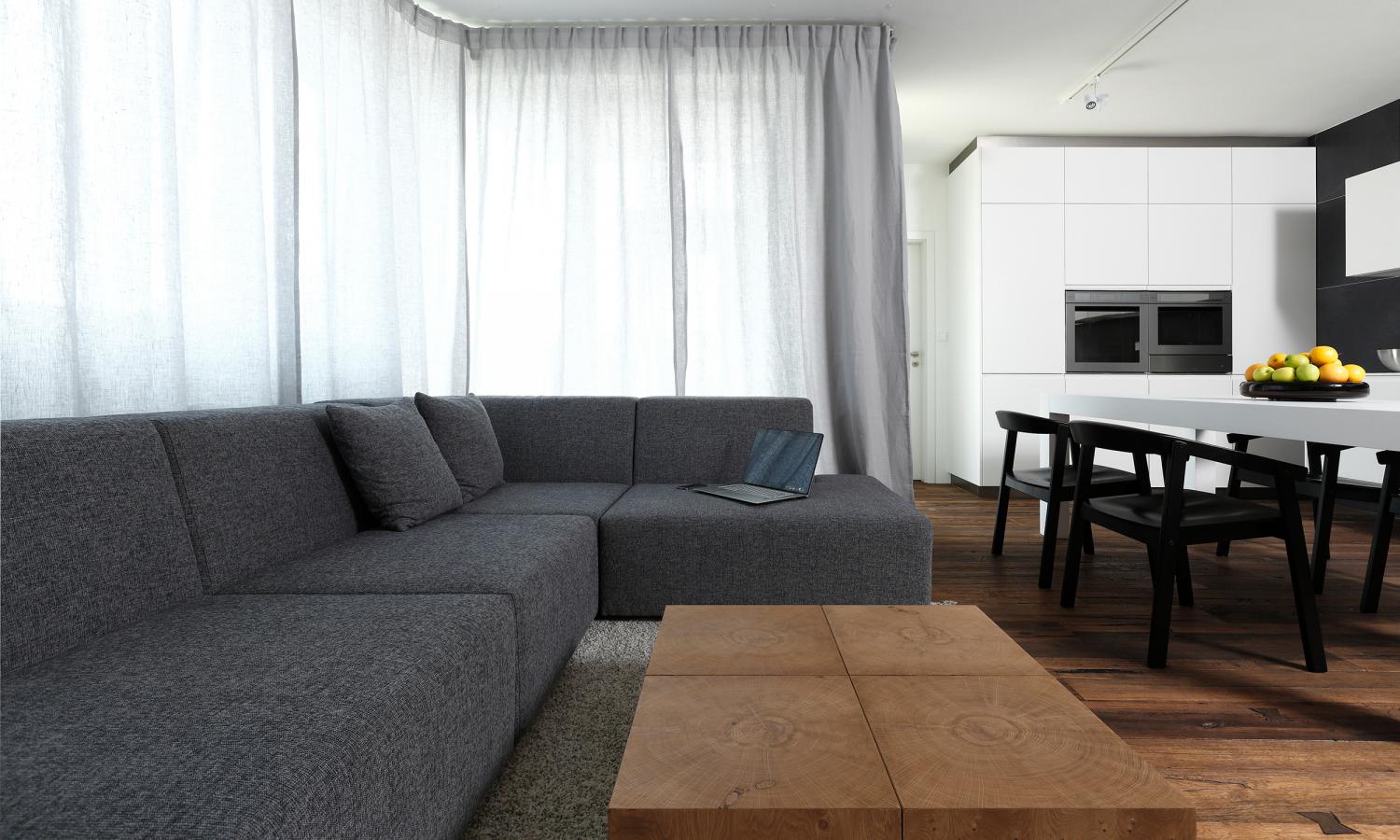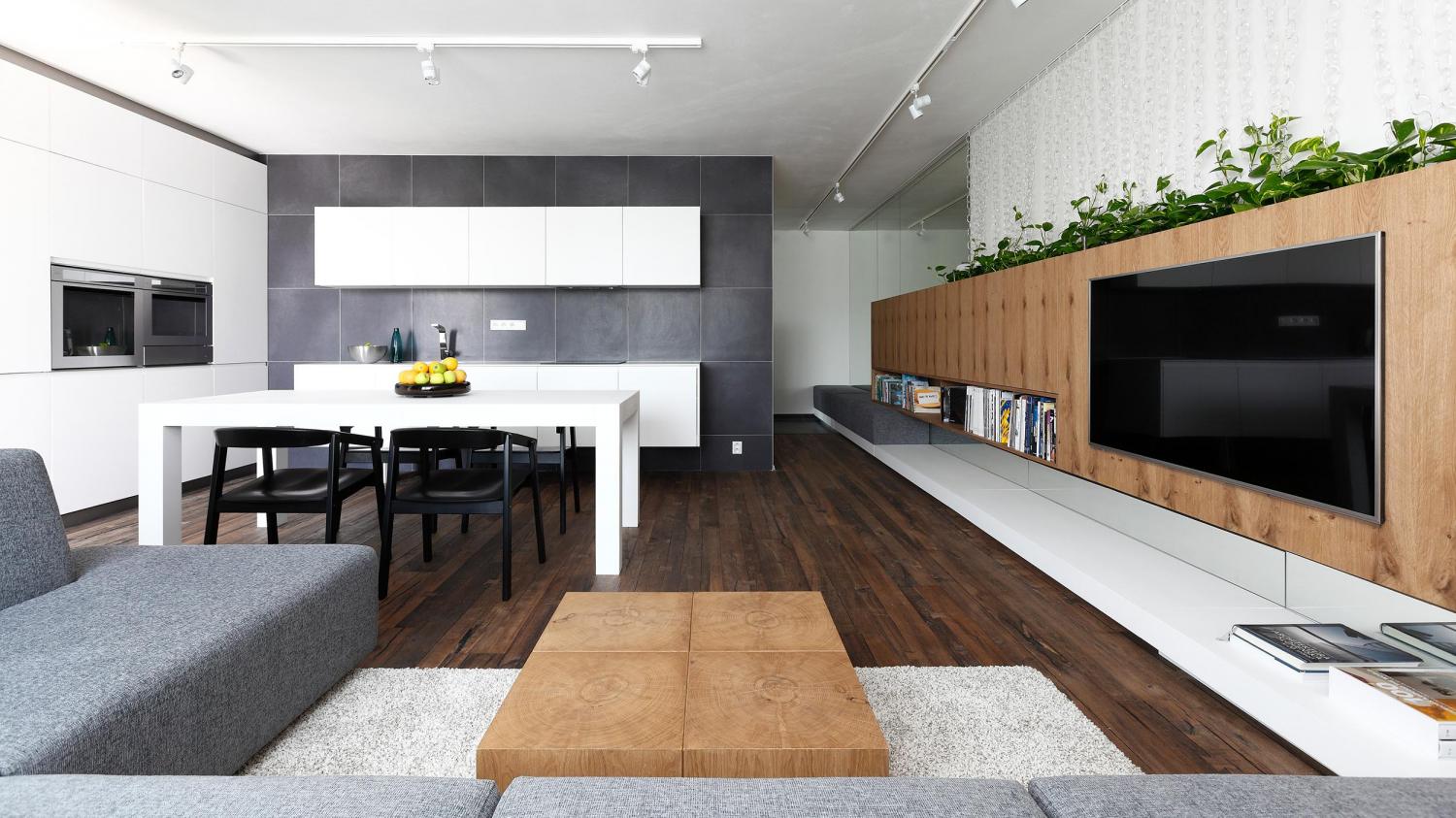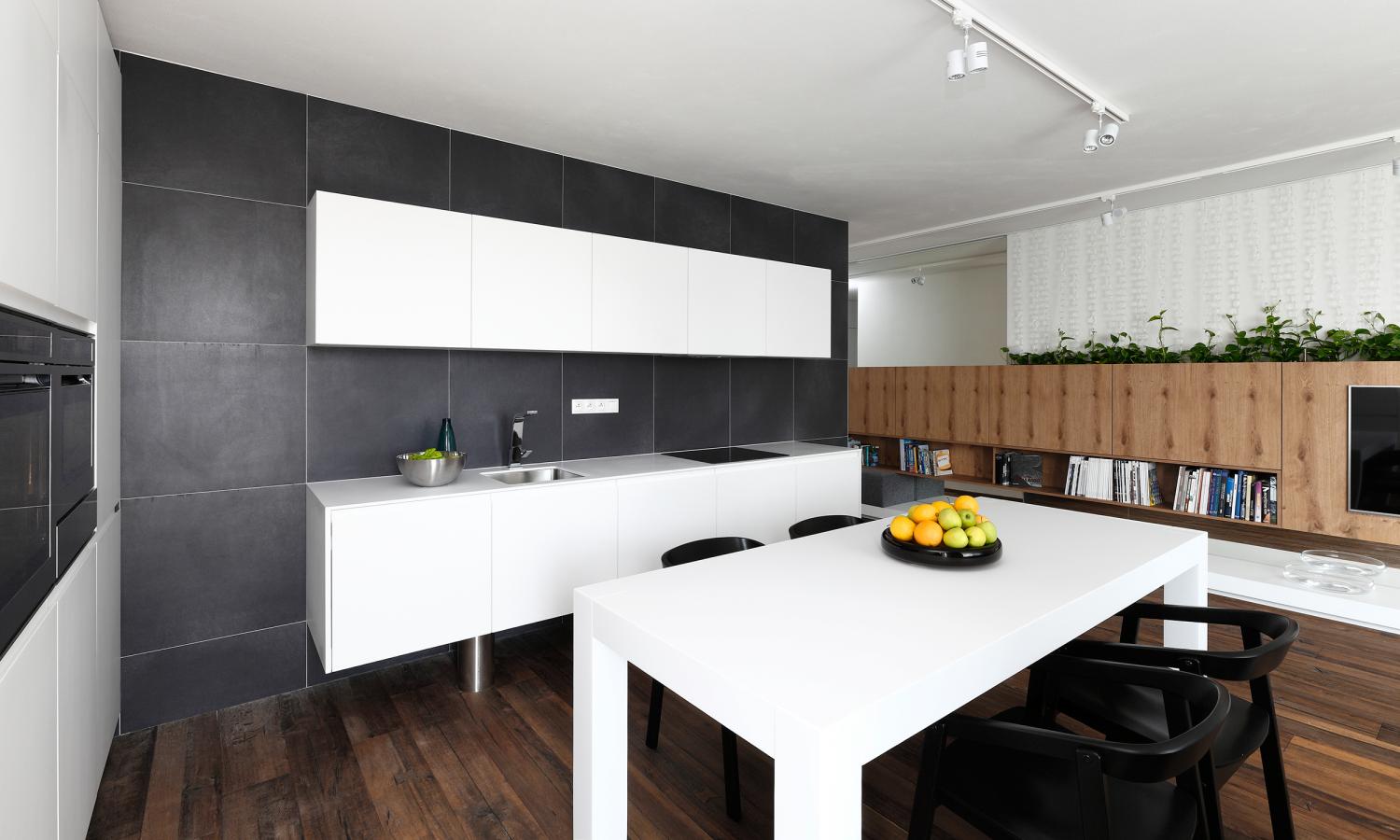 Minimalist kitchen design in white looks so elegant. It is very soft and blends perfectly with the apartment theme. The use of the modern kitchen set helps you to be more practical. If you want to play with the monochrome shades like the designer was applied is possible. Black and white are always great in making the beautiful space. But if you do not like it, you can change your favorite color that can still match the theme.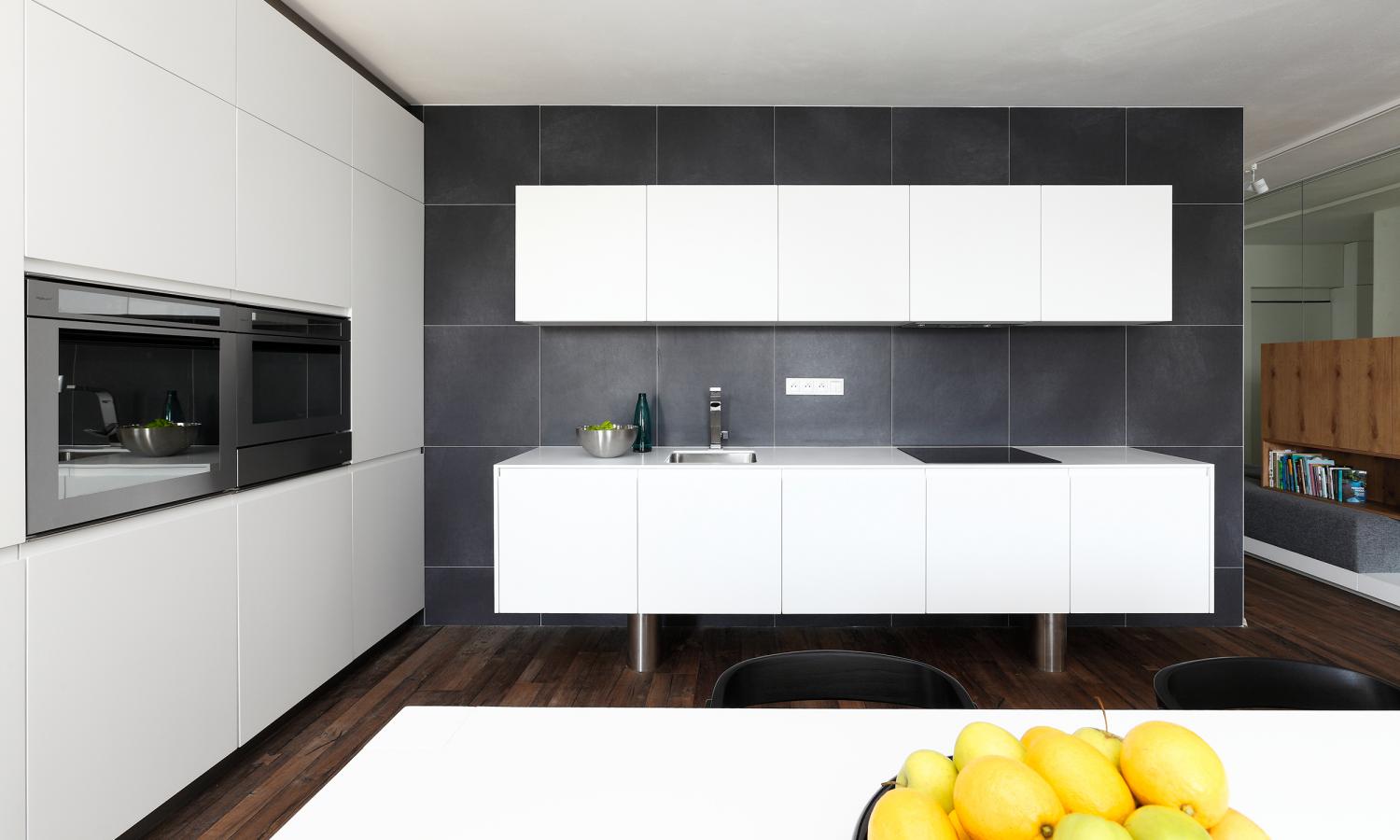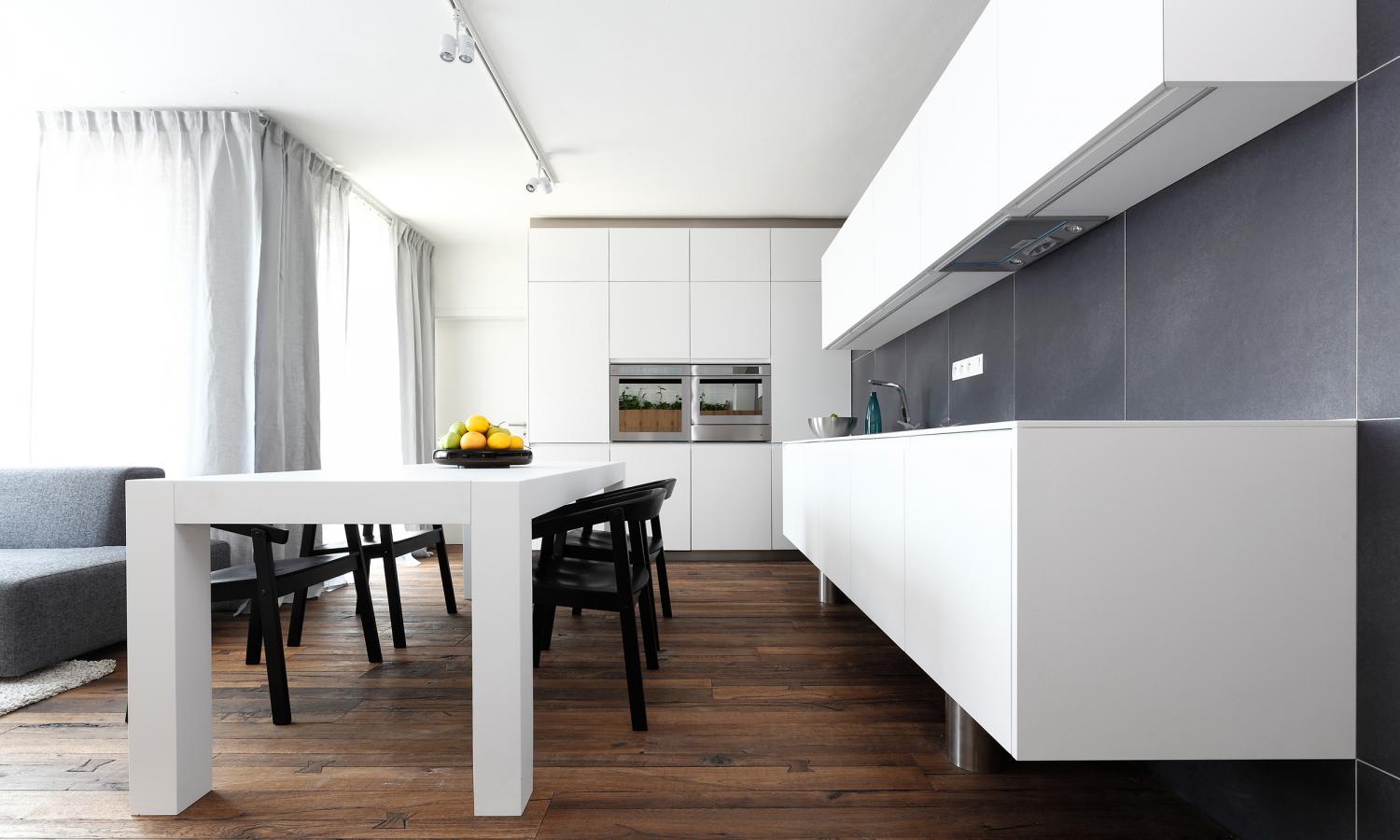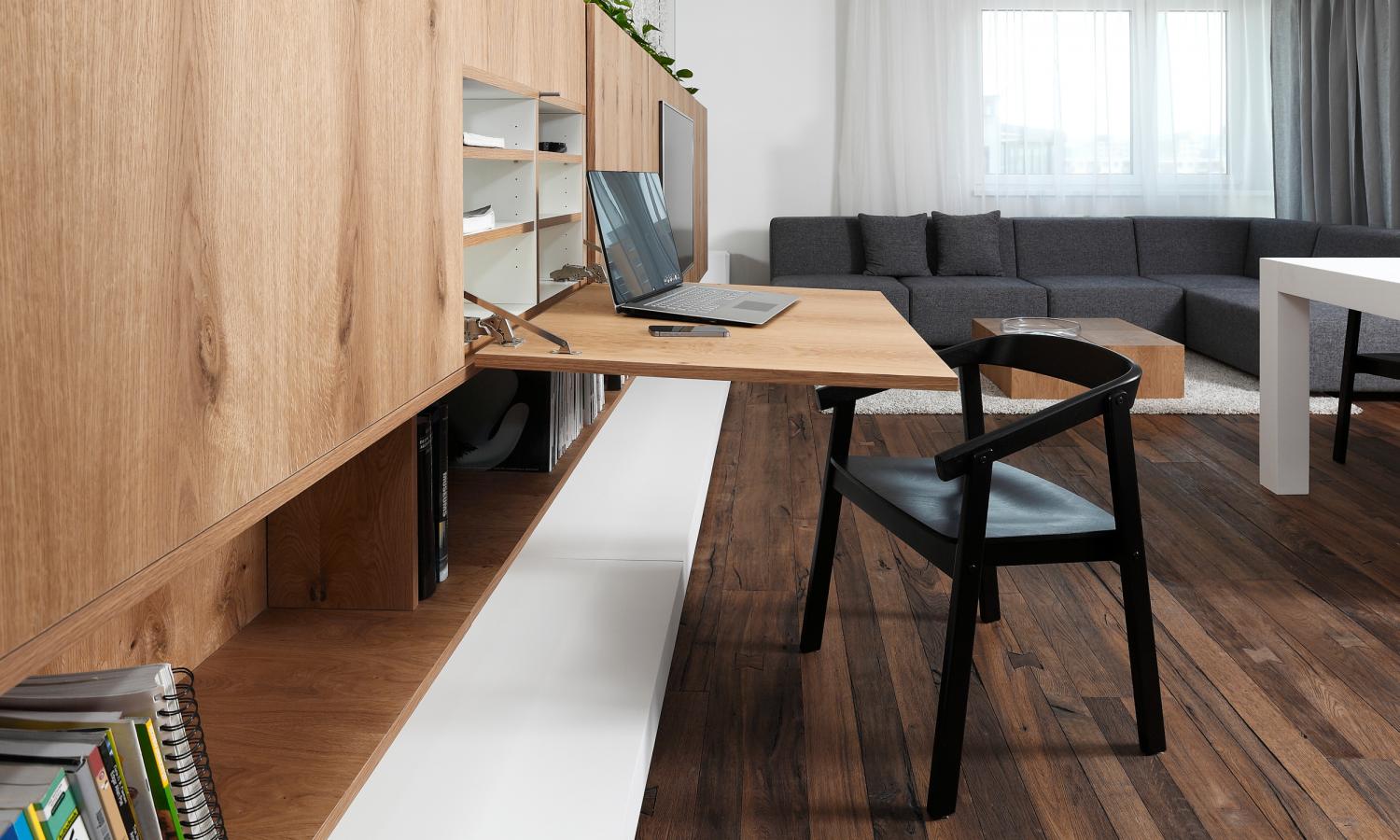 The versatile cabinet design can be your best partner in hiding your work desk. It so very simple and unique. This elegant apartment interior design is perfect for people who like the easy and simple things.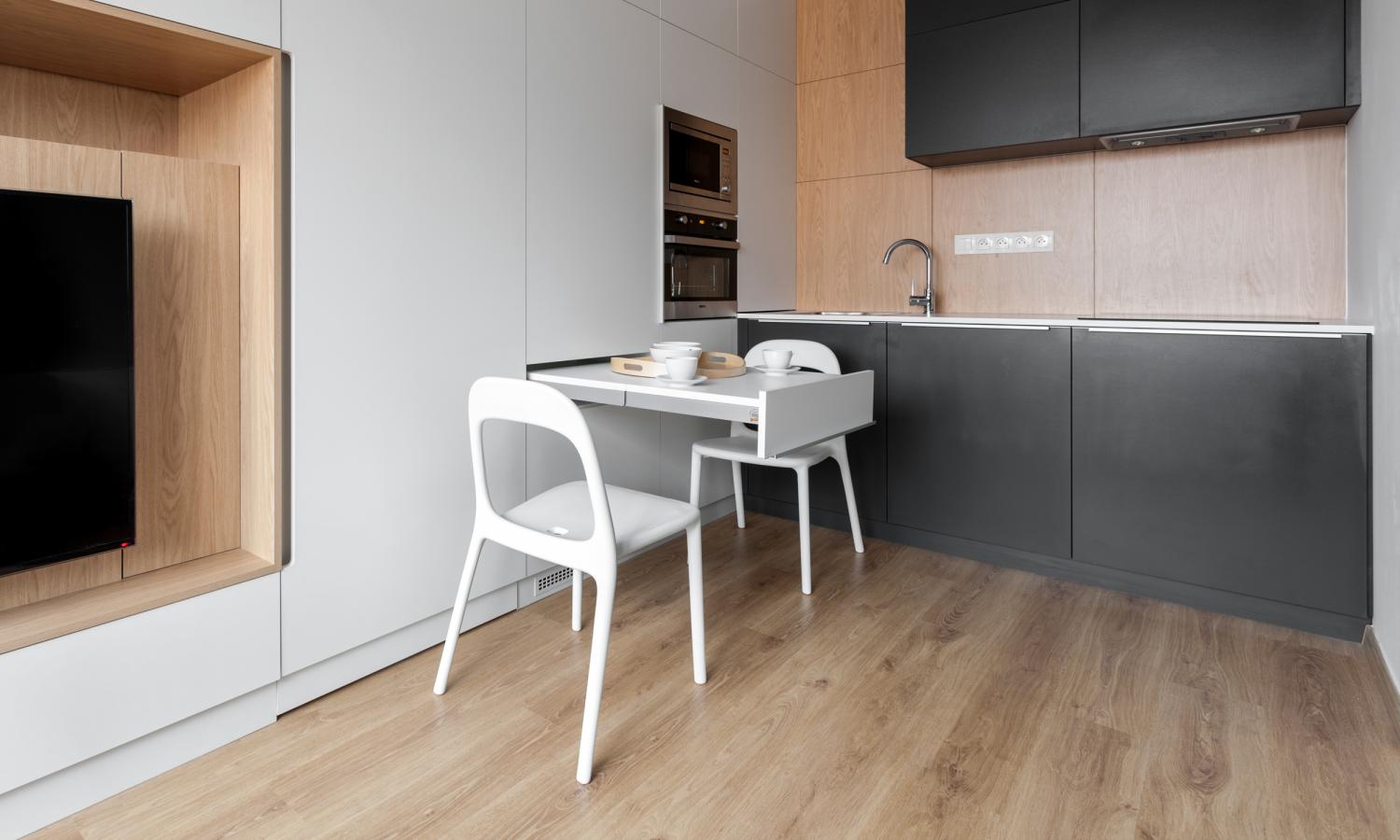 Elegant bedroom interior design
A small bedroom with an elegant concept without too much decoration looks so comfortable for resting time. Without any accent, it still beautiful in their own style. Why? Because the designer applies the wooden furniture and glass material for this room. Both of them make it looks more elegant.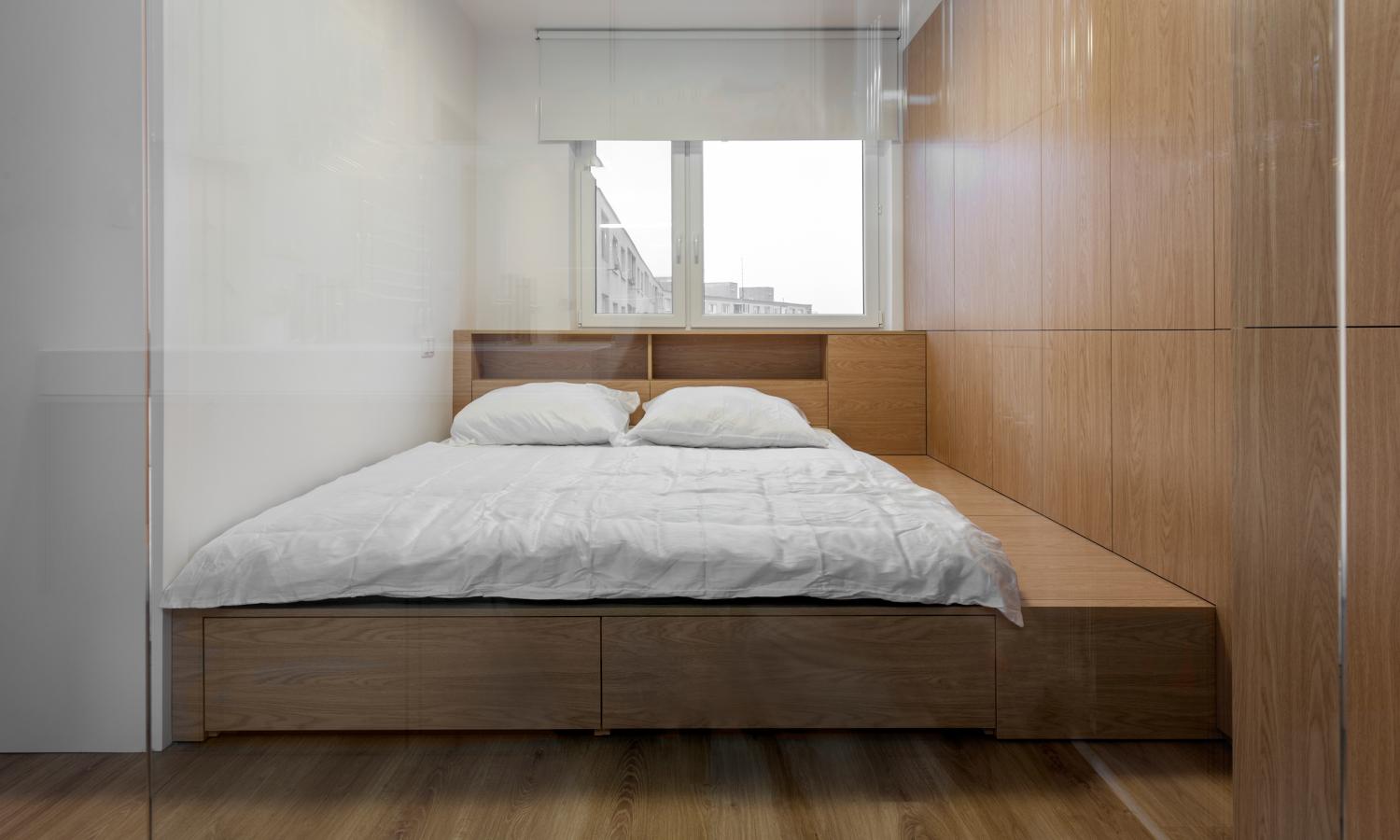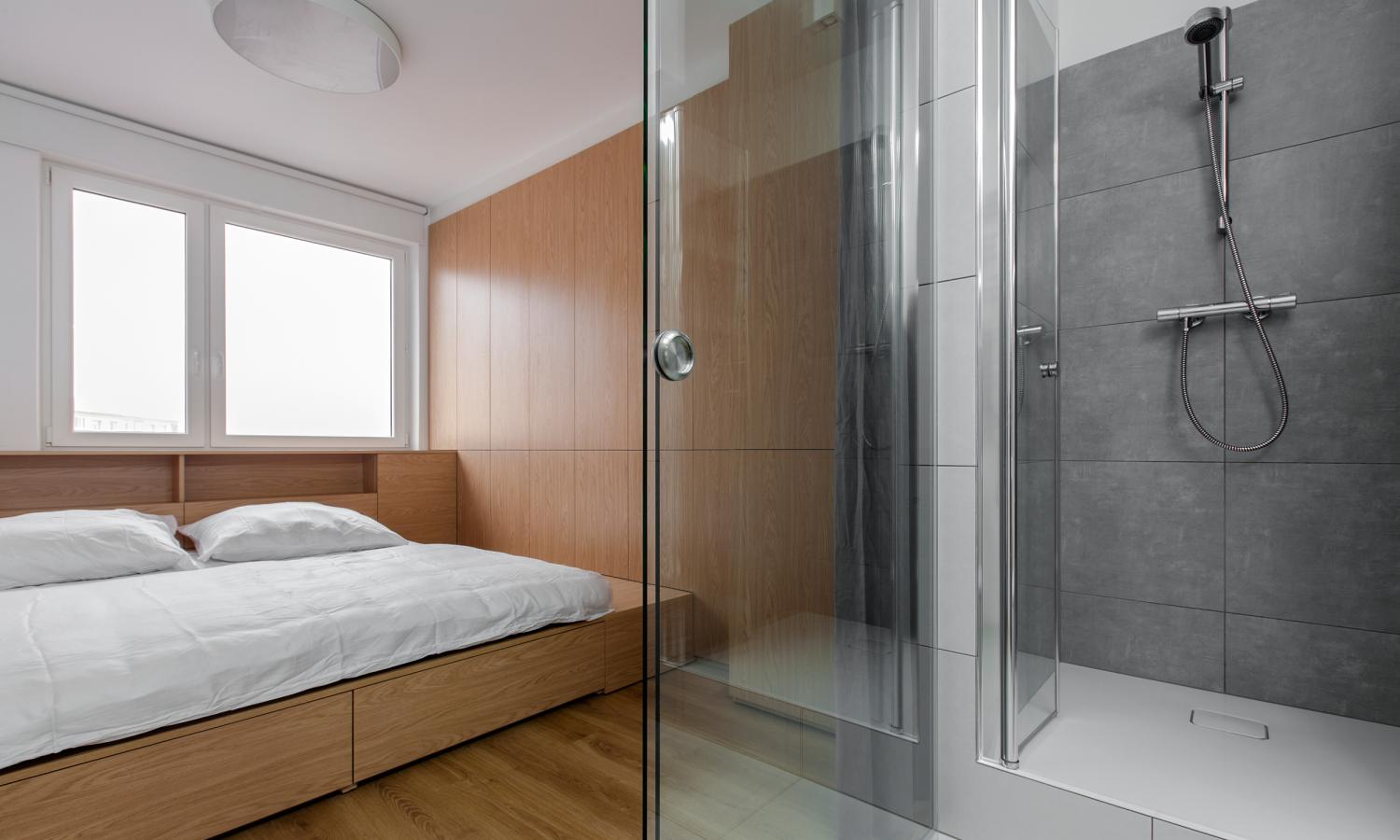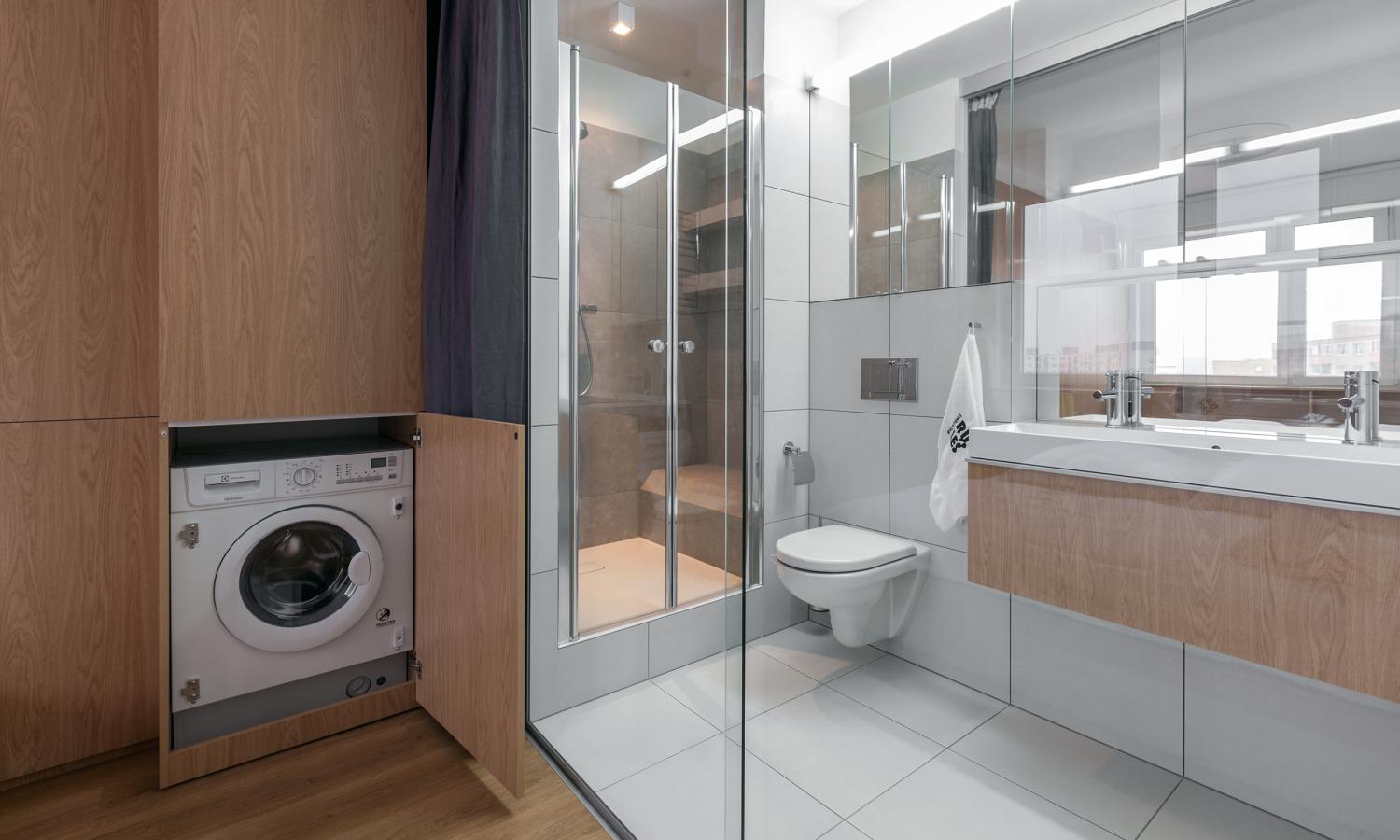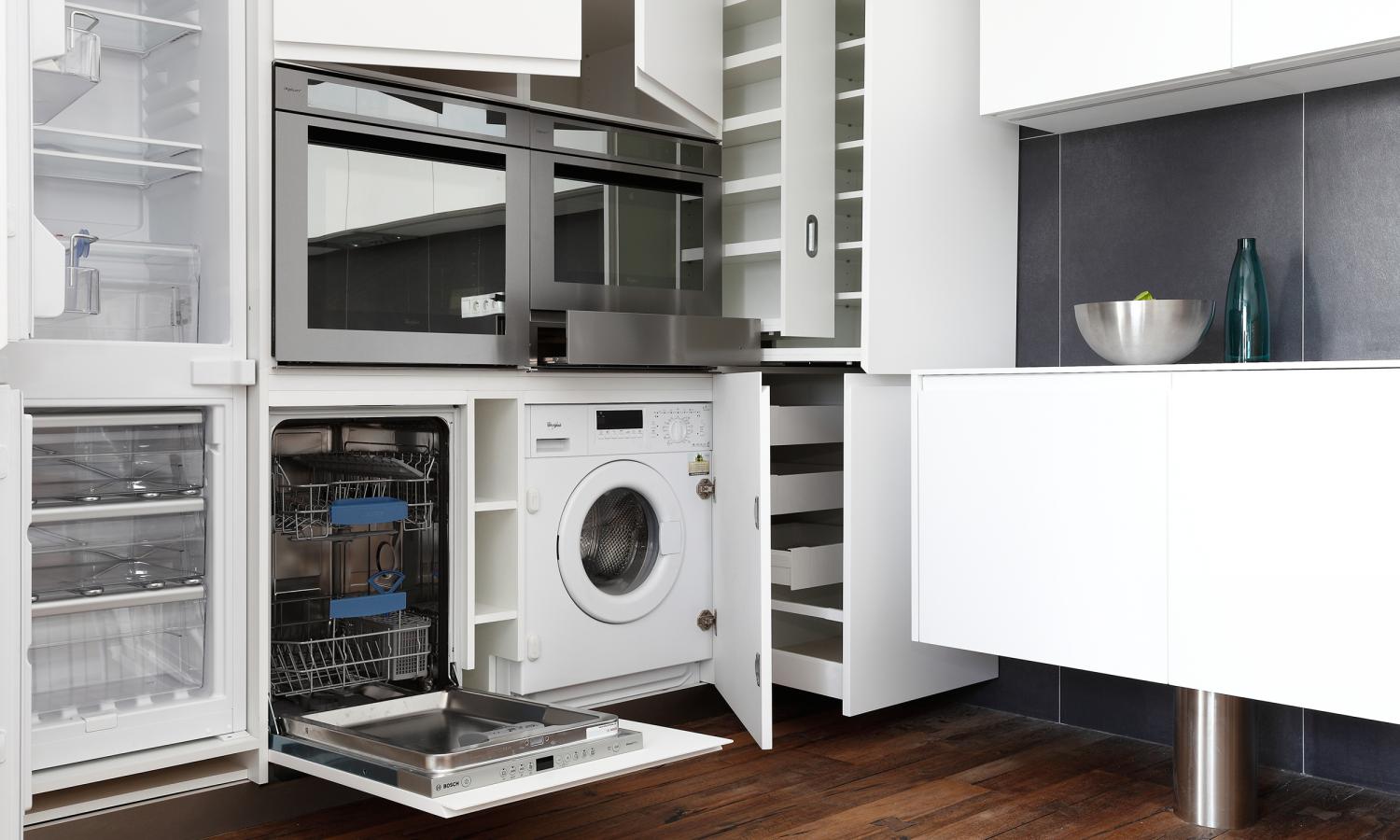 This simple and elegant apartment interior design is very easy to apply in your apartment because it does not needs lots of accents, and of course, you can save your budget and your time.