Roohome.com – Do you want to find the awesome studio apartment design inspiration? Konstantin Entalecev gives you 3 option to make your apartment more beautiful and comfortable. He uses the unique feature and also a different color in every design that can show and describe the owner style. You are free to choose which one is yours and apply it.
Gray studio apartment design ideas
Gray is one of a color that can beautify the small space and make it more alive. It also makes the atmosphere around feel more relax and enjoyable. The color combination between gray and white are working together in making the awesome apartment. Besides that, the use of a versatile feature and the best layout makes it does not feel stuffy. Some inspiration might come when you stay there.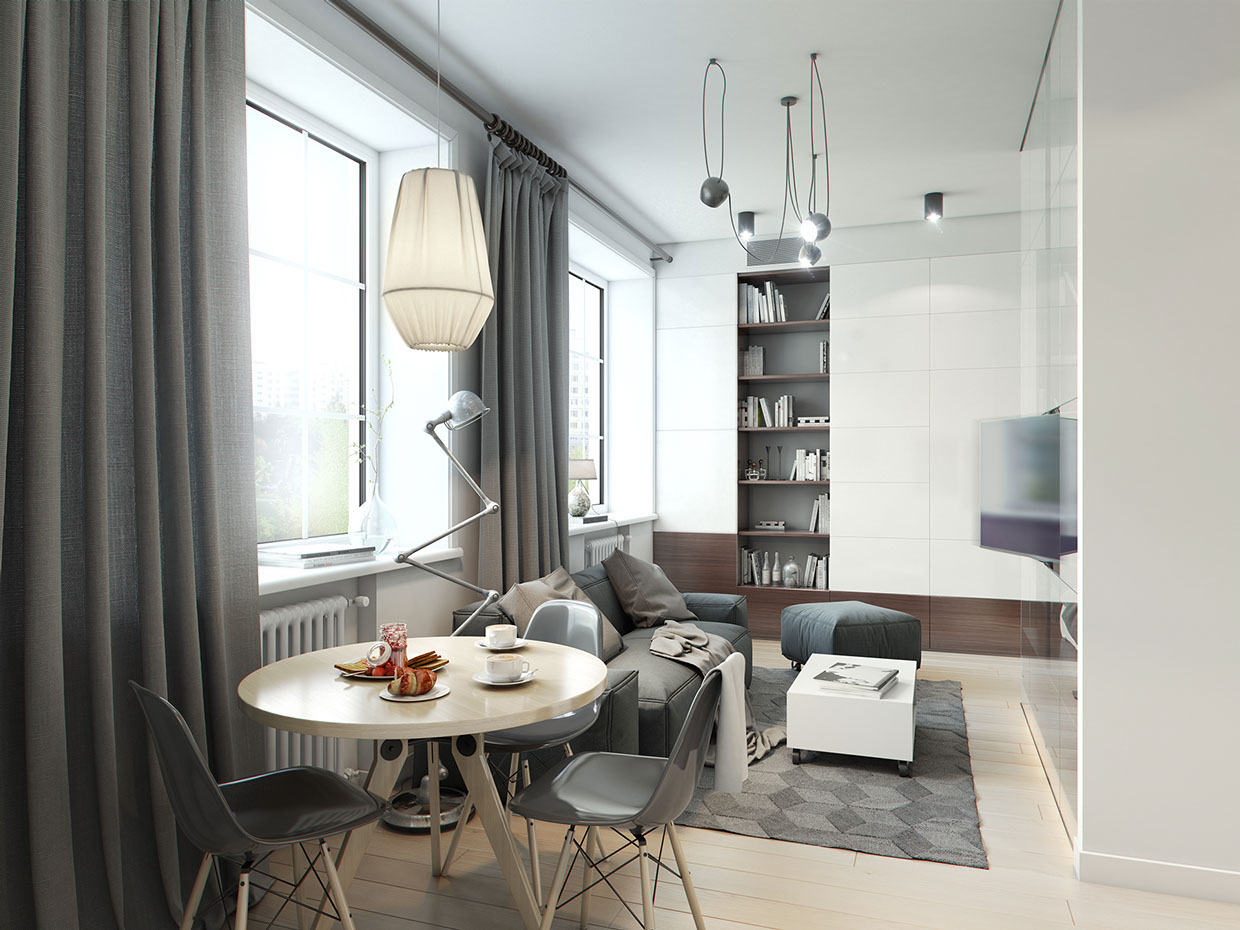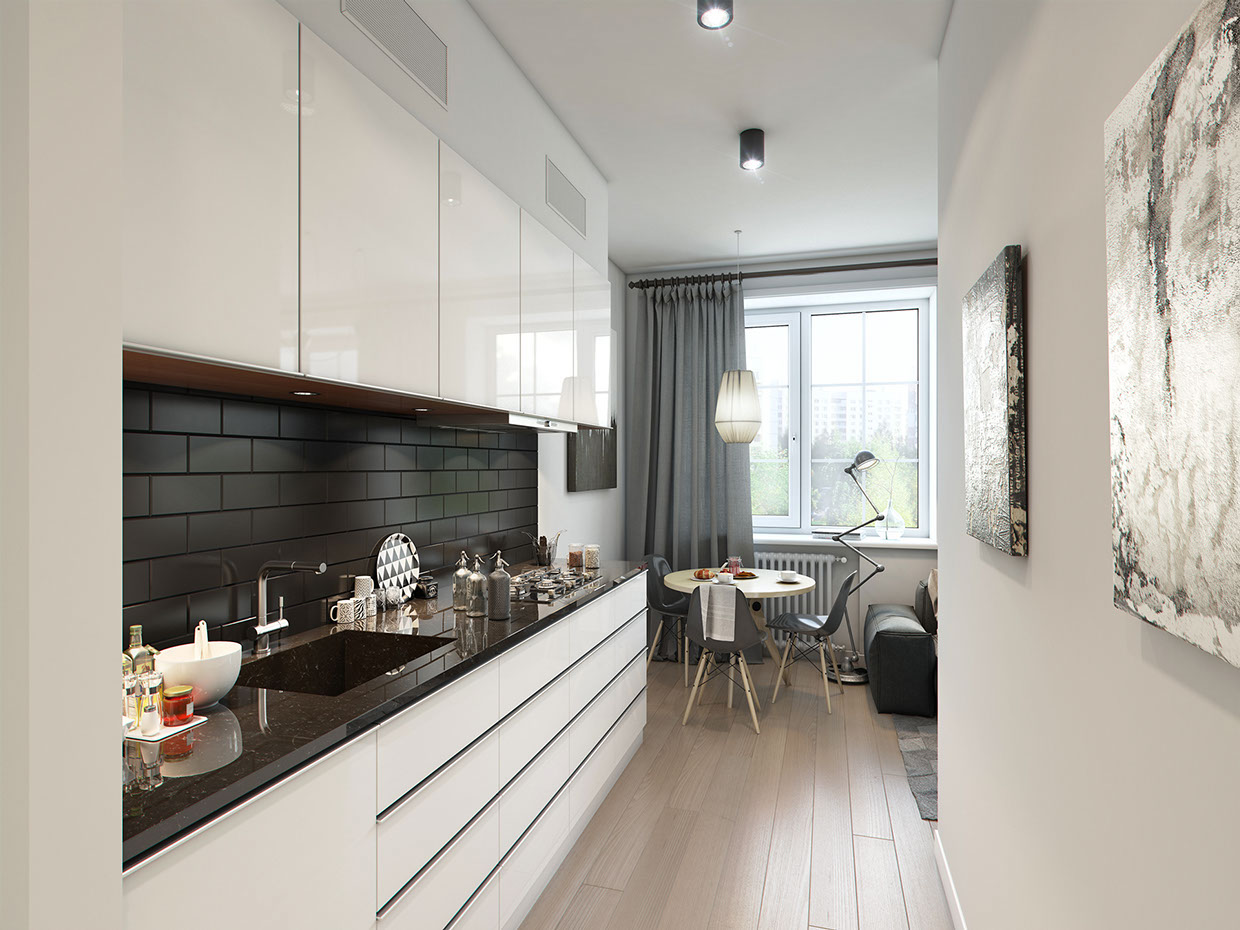 Minimalist kitchen and dining room that designer use is friendly for the surroundings. It does not damage the beauty of a soft and simple studio design.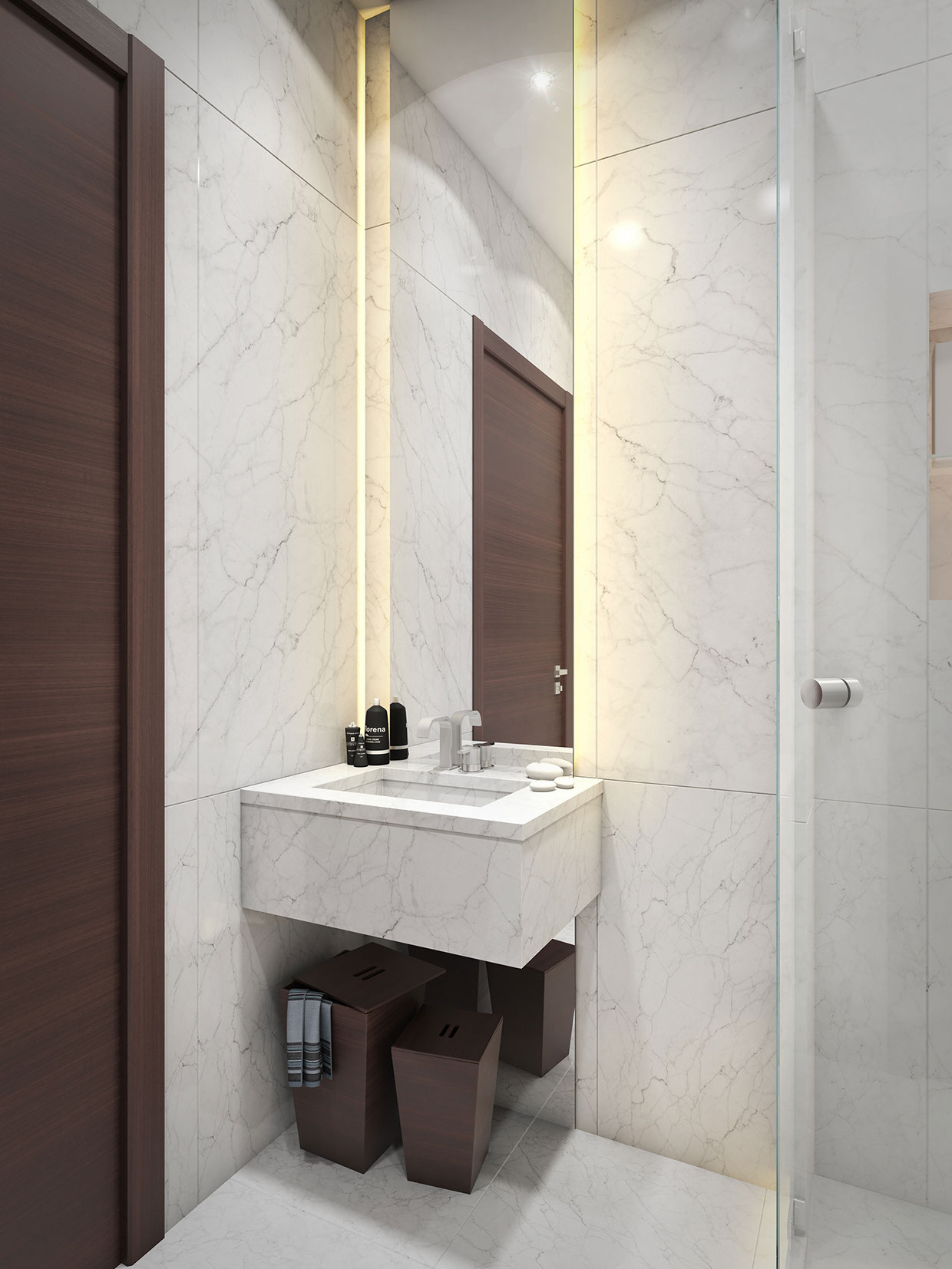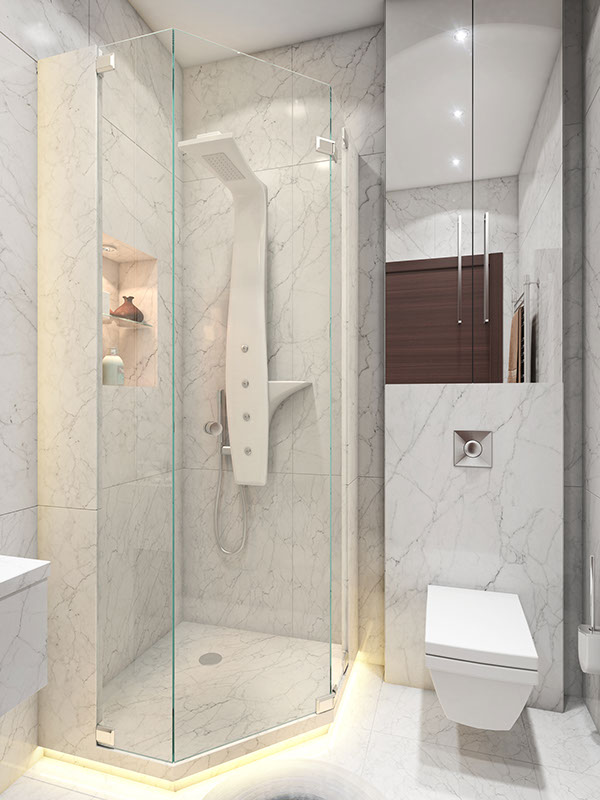 Minimalist studio apartment design ideas
Applying some decoration in a small space is not too mainstream. You can follow what the designer was applied in this studio apartment. He puts the abstract paint on the wall and uses a beautiful chandelier above the small dining table. Besides that, he also puts the paint  and the simple rug design in the bedroom. It is more detail actually, but if you do not want to put any other decoration, you can follow the other design.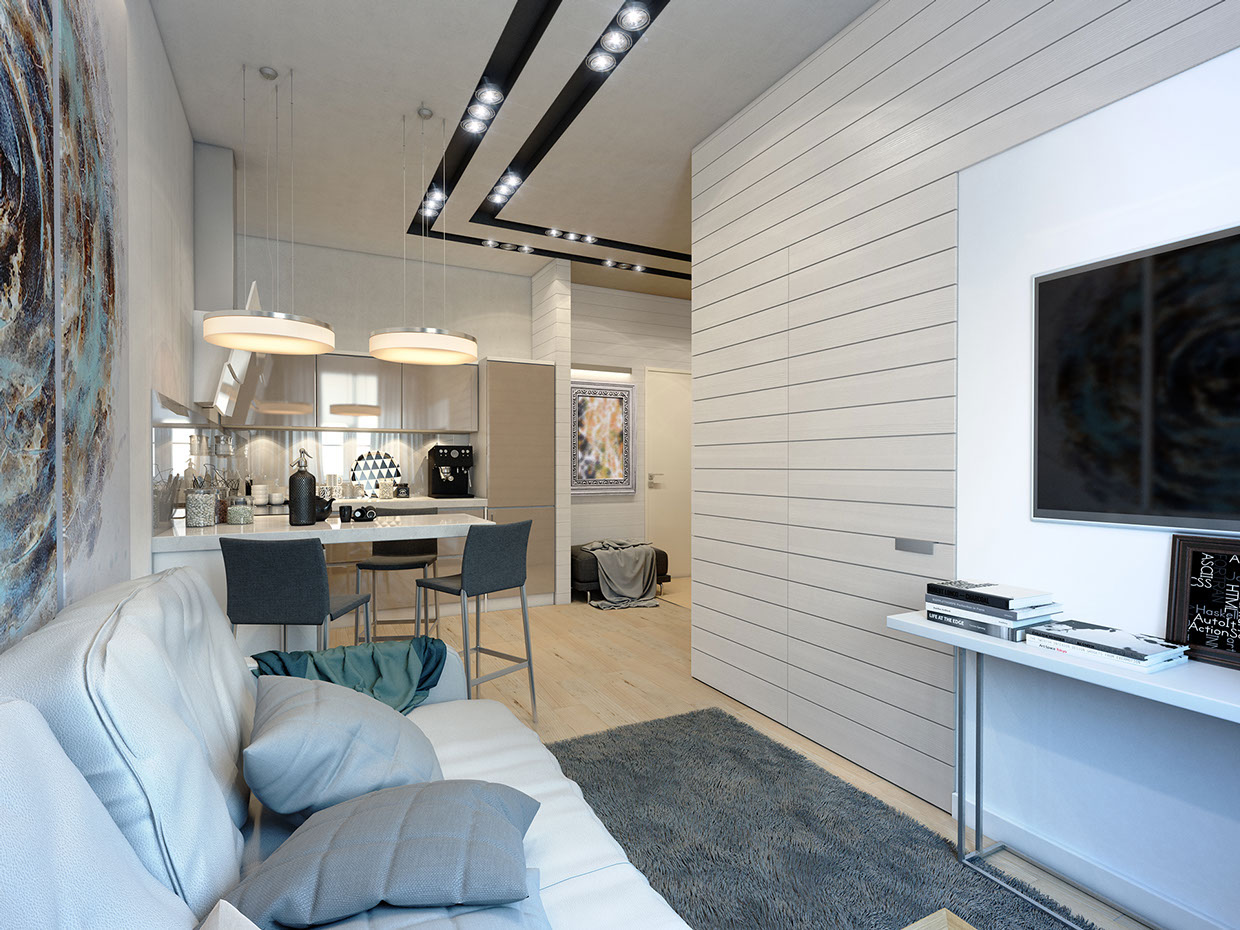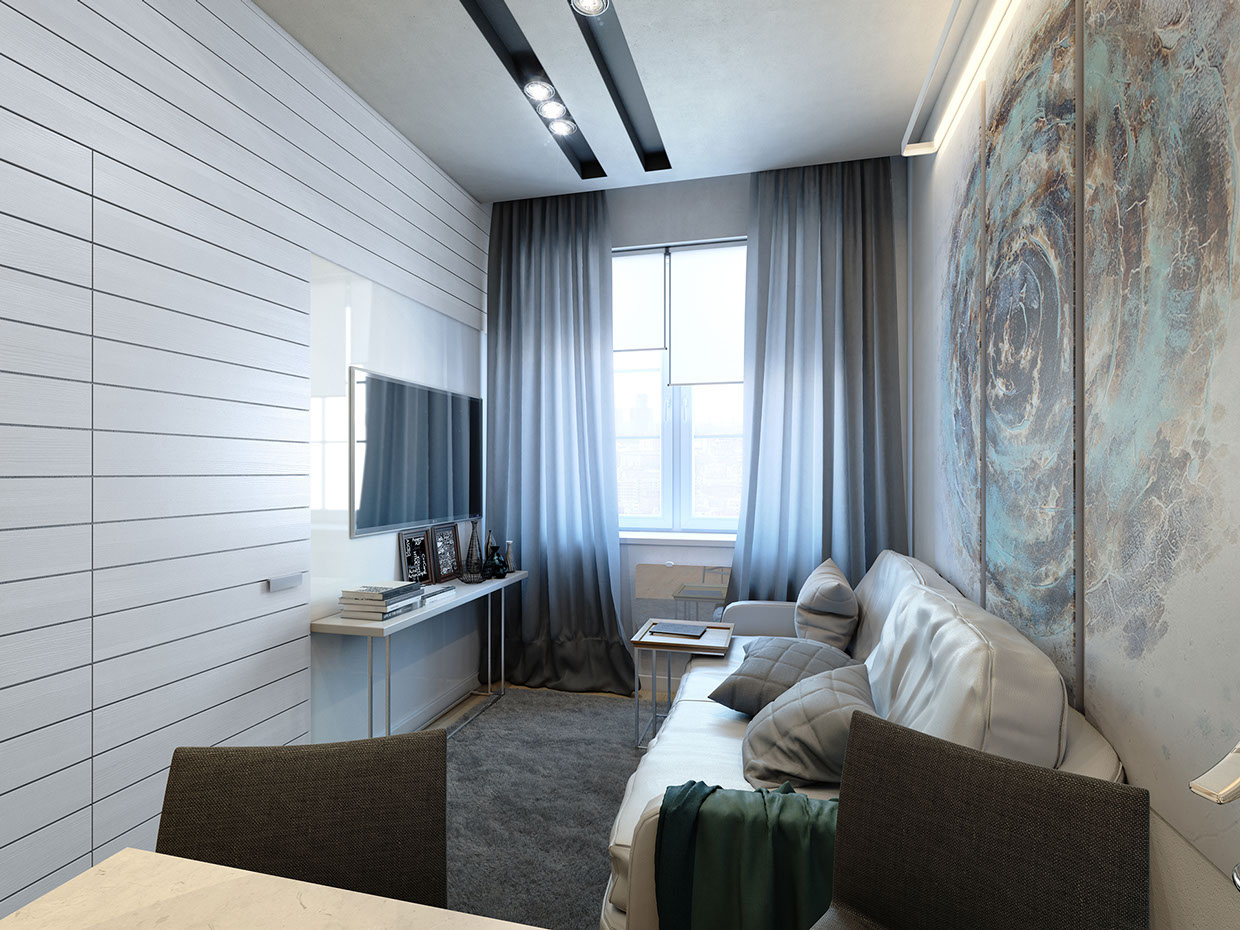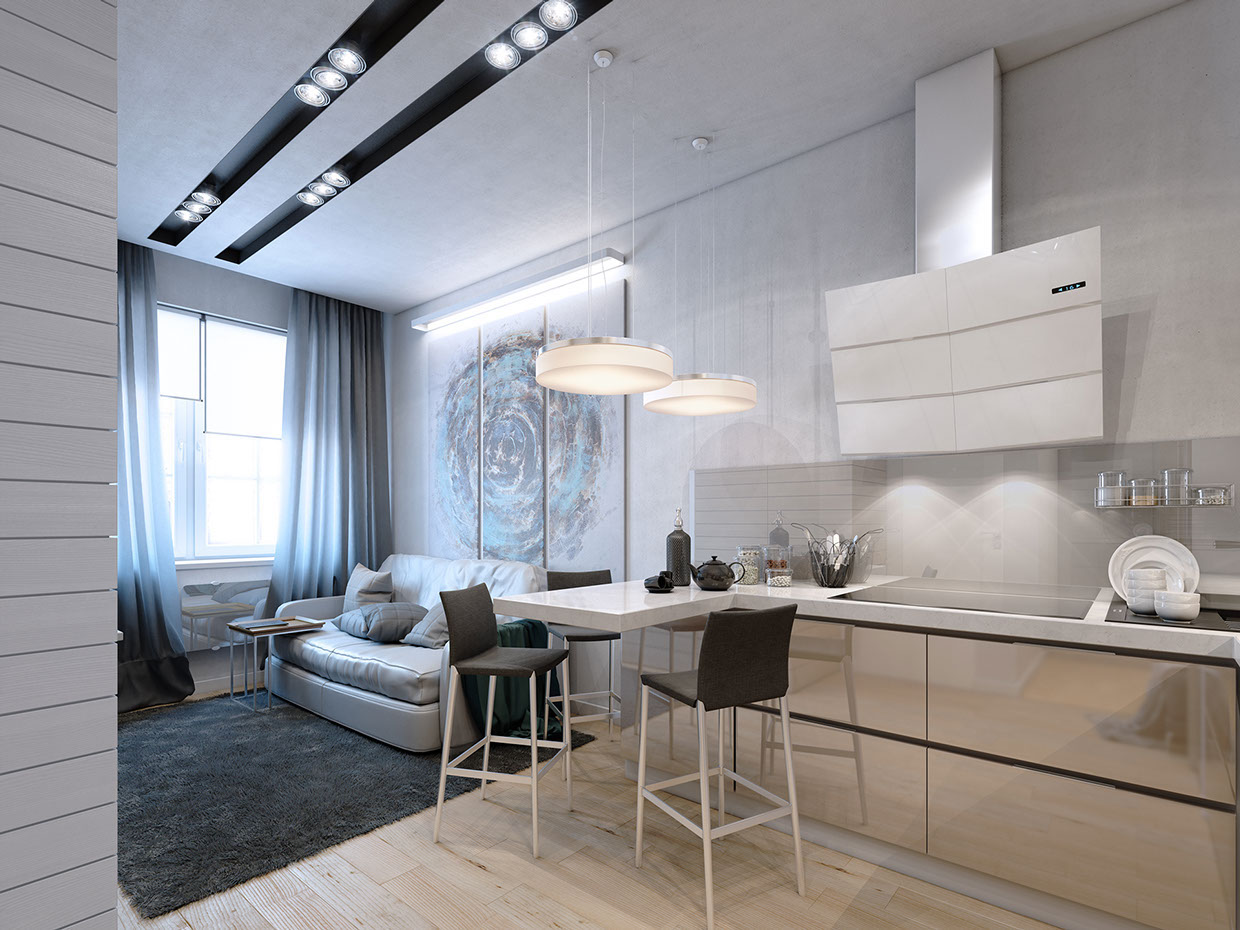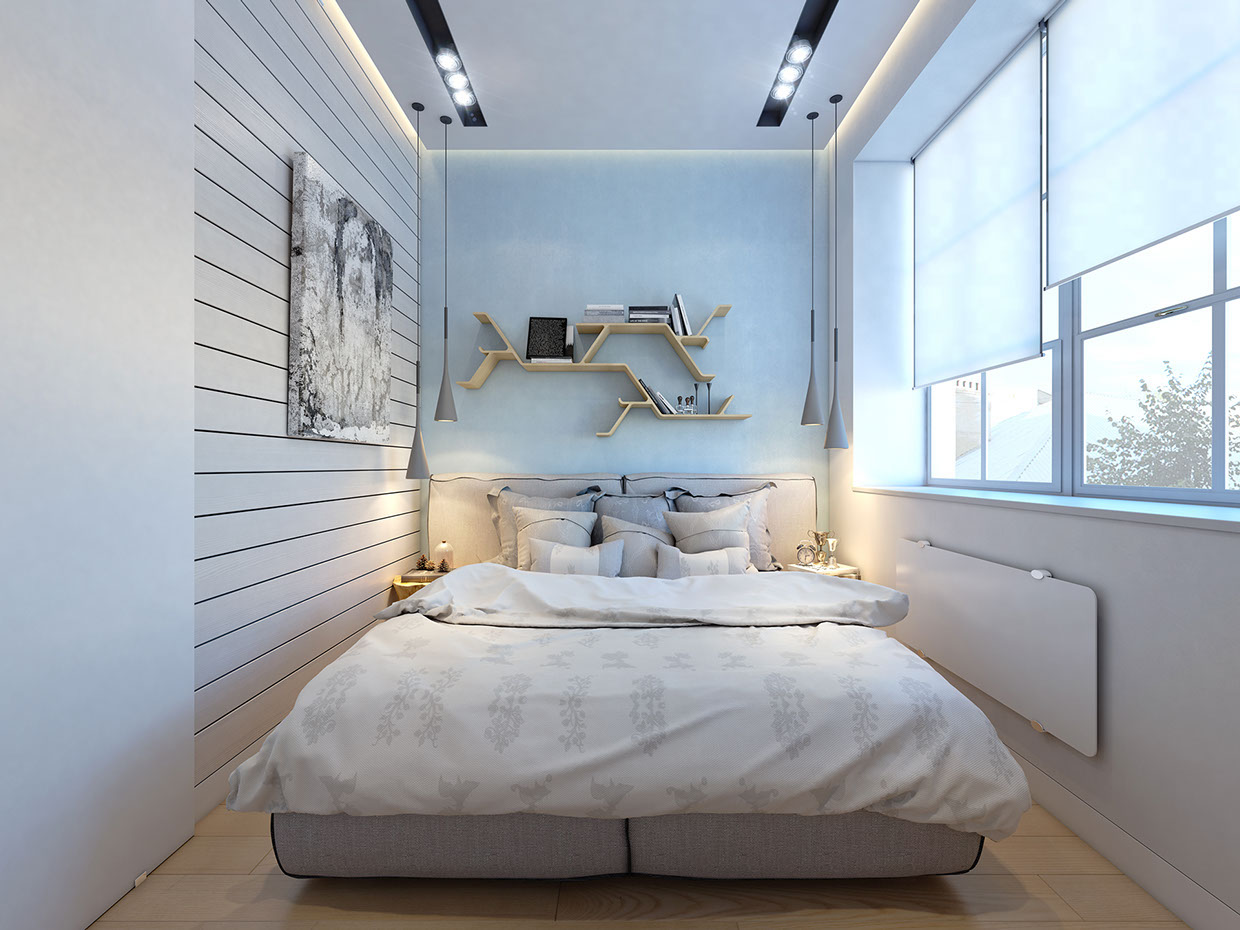 This studio apartment design inspiration helps you to beautify the small space and make it stylish. So, you do not have to worry if you have a small space.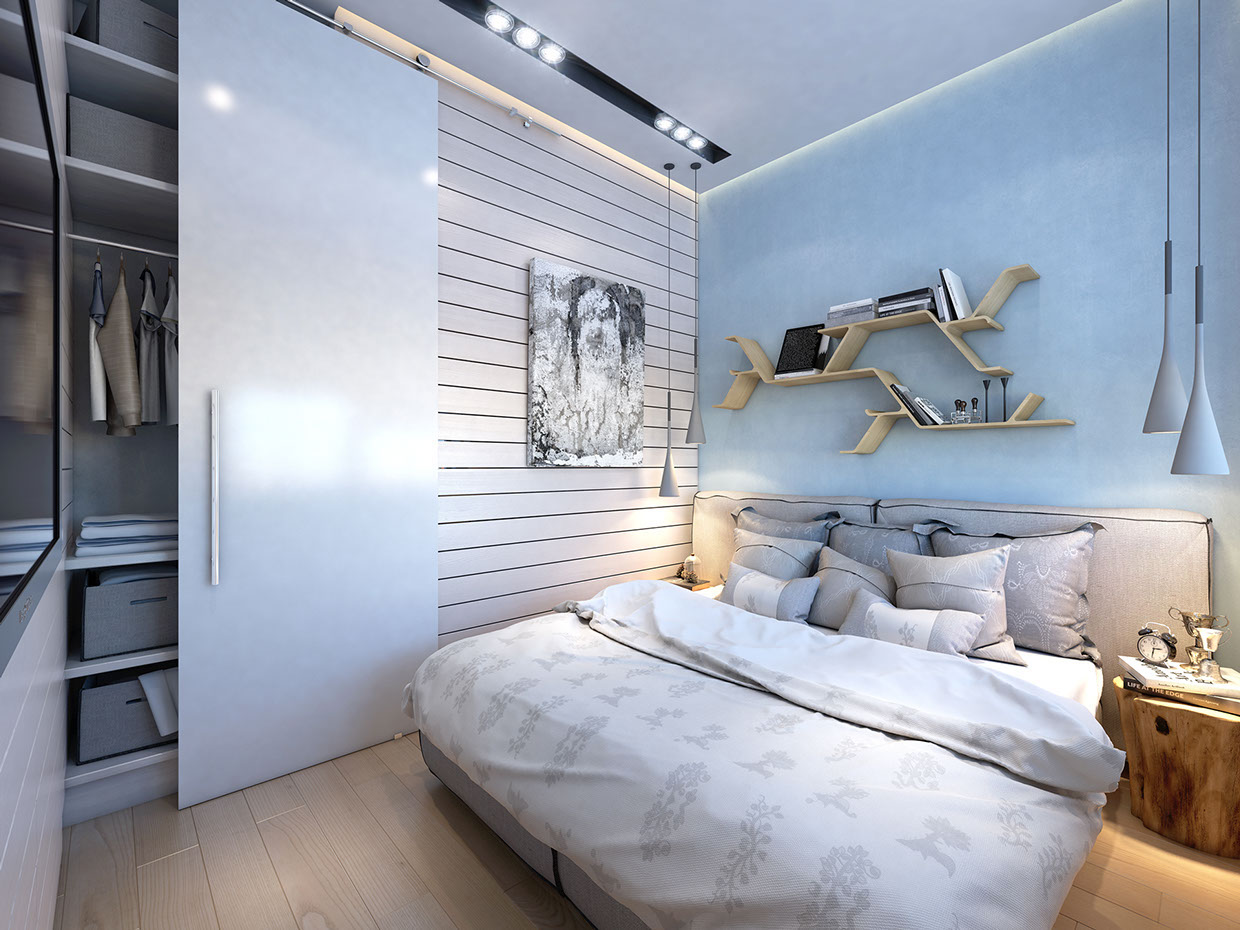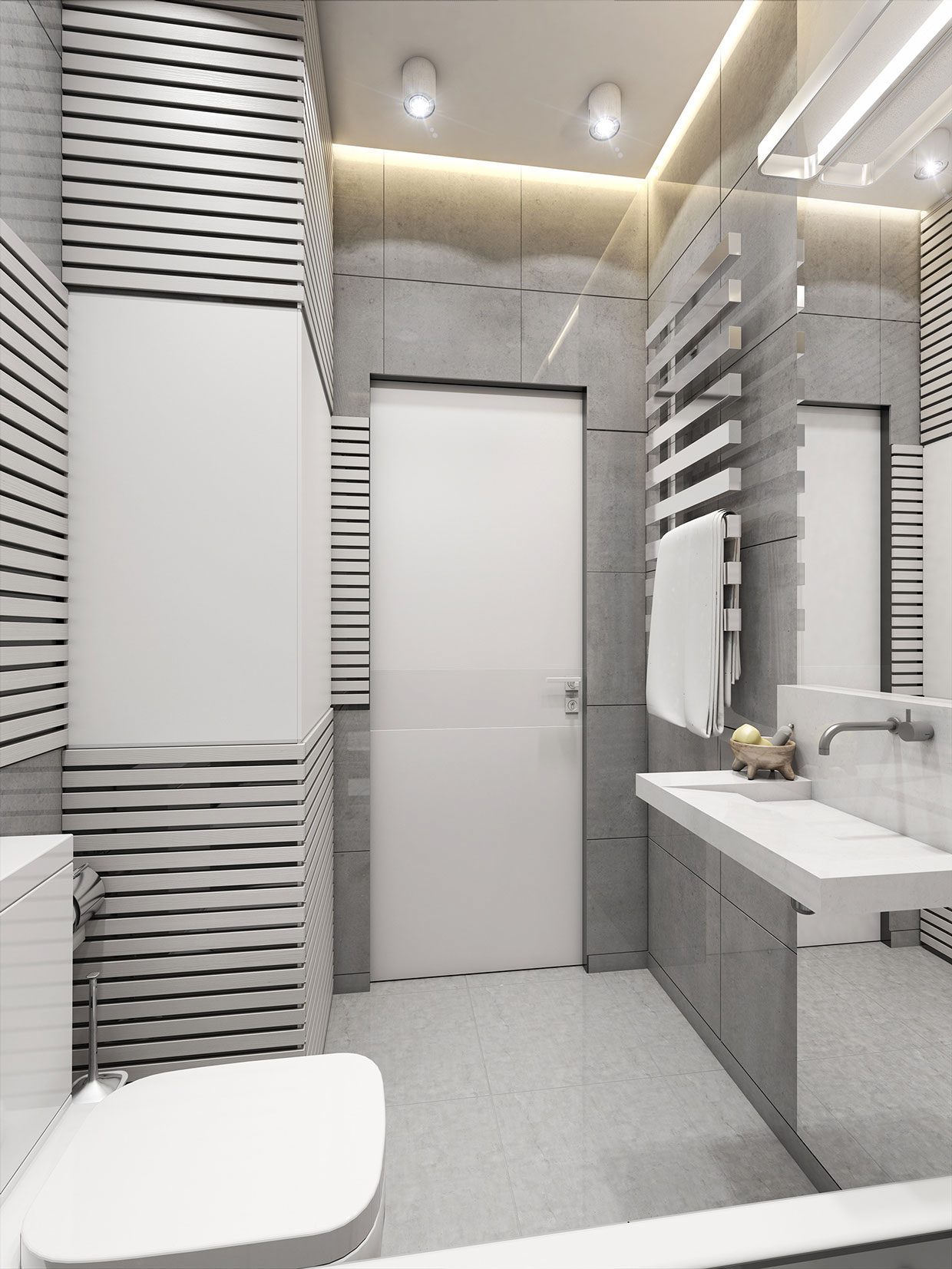 Purple shades for beautiful studio apartment design
Giving purple shades in the studio apartment design can help you to create the girly shades on it. It also makes the atmosphere to be calmer and relaxing. The perfect color combination that the designer use is so beautiful, Soft, charming, and romantic became one. It is very interesting for decorating the small apartment that we have.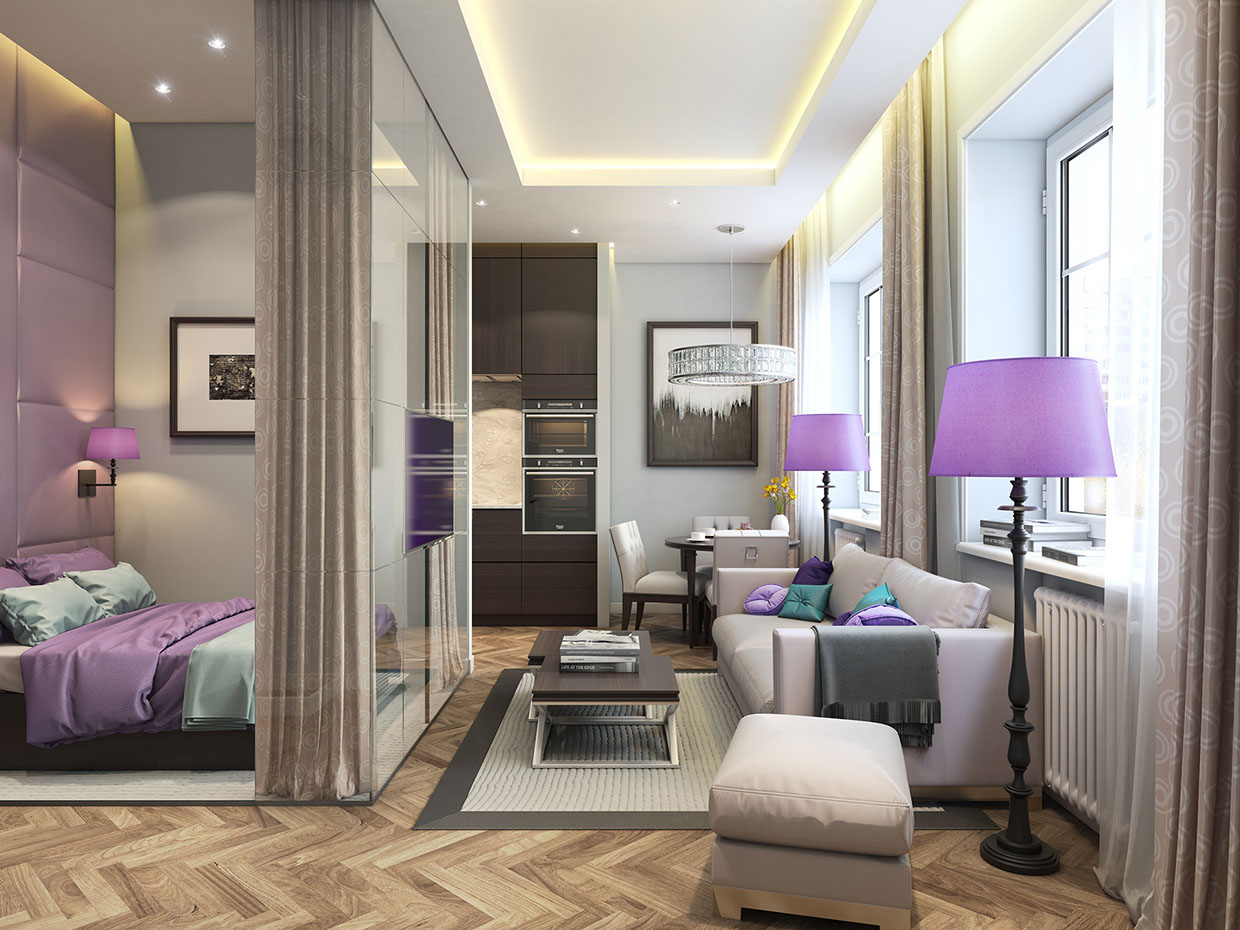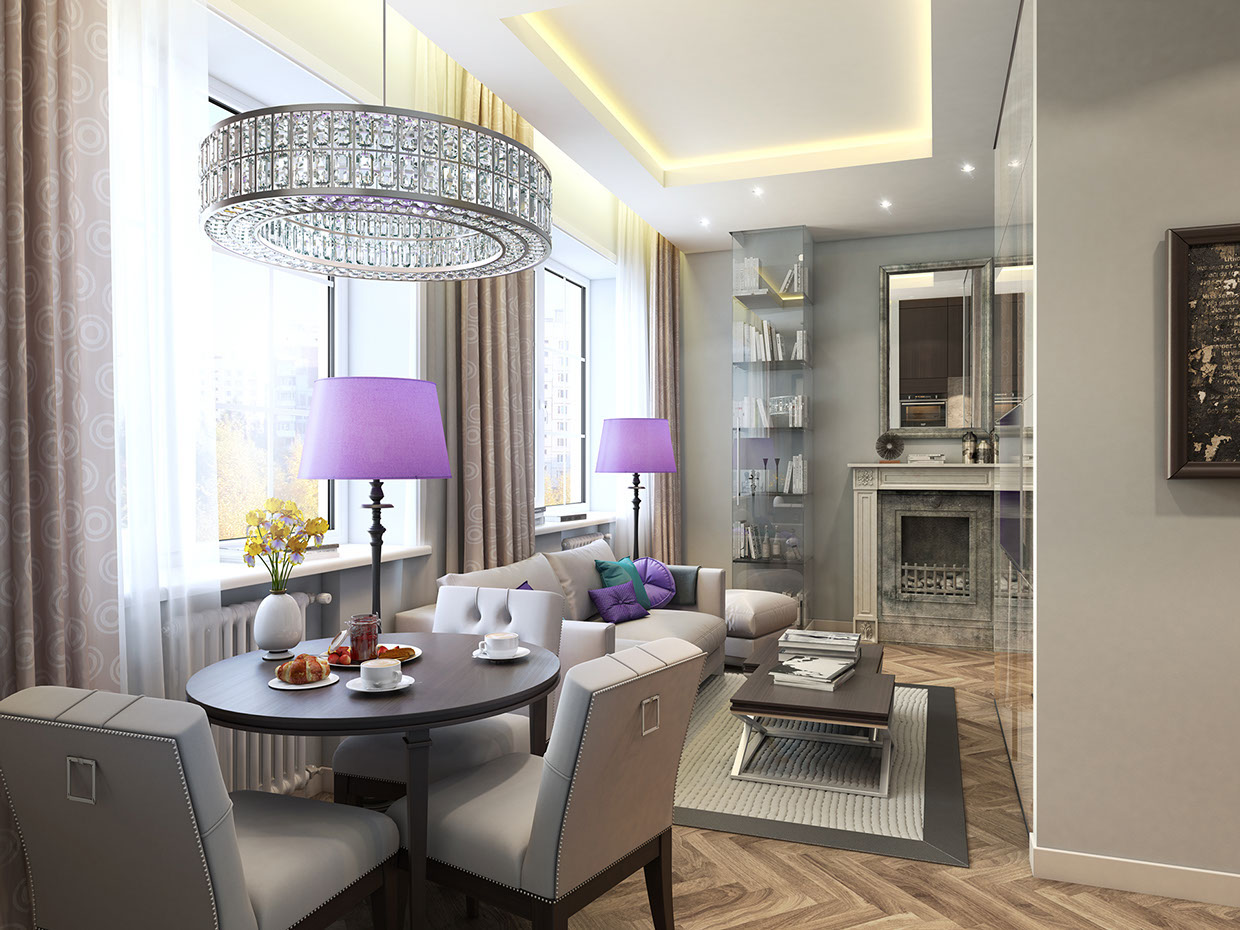 The same color of the furniture design does not look so bored. It also makes it looks elegant.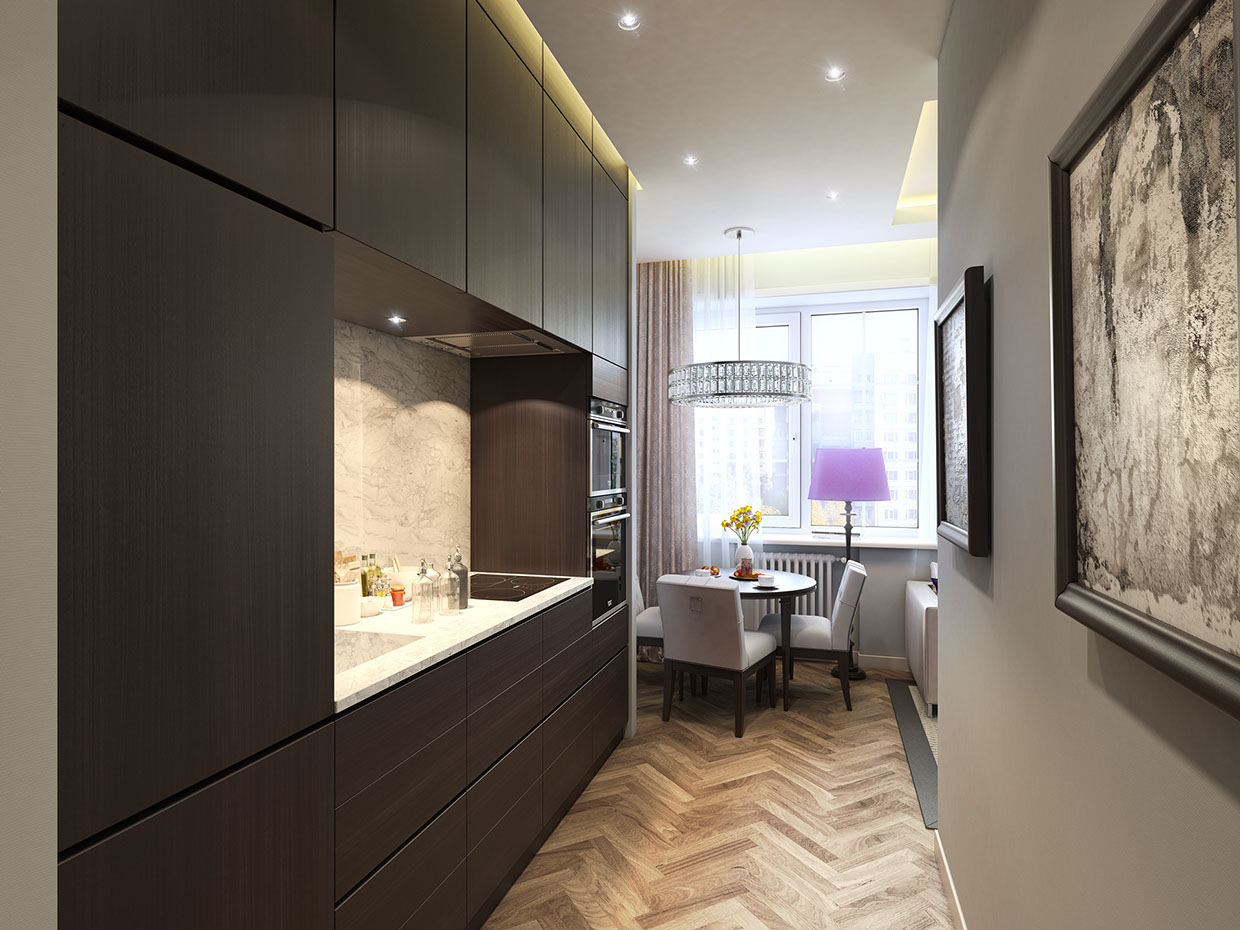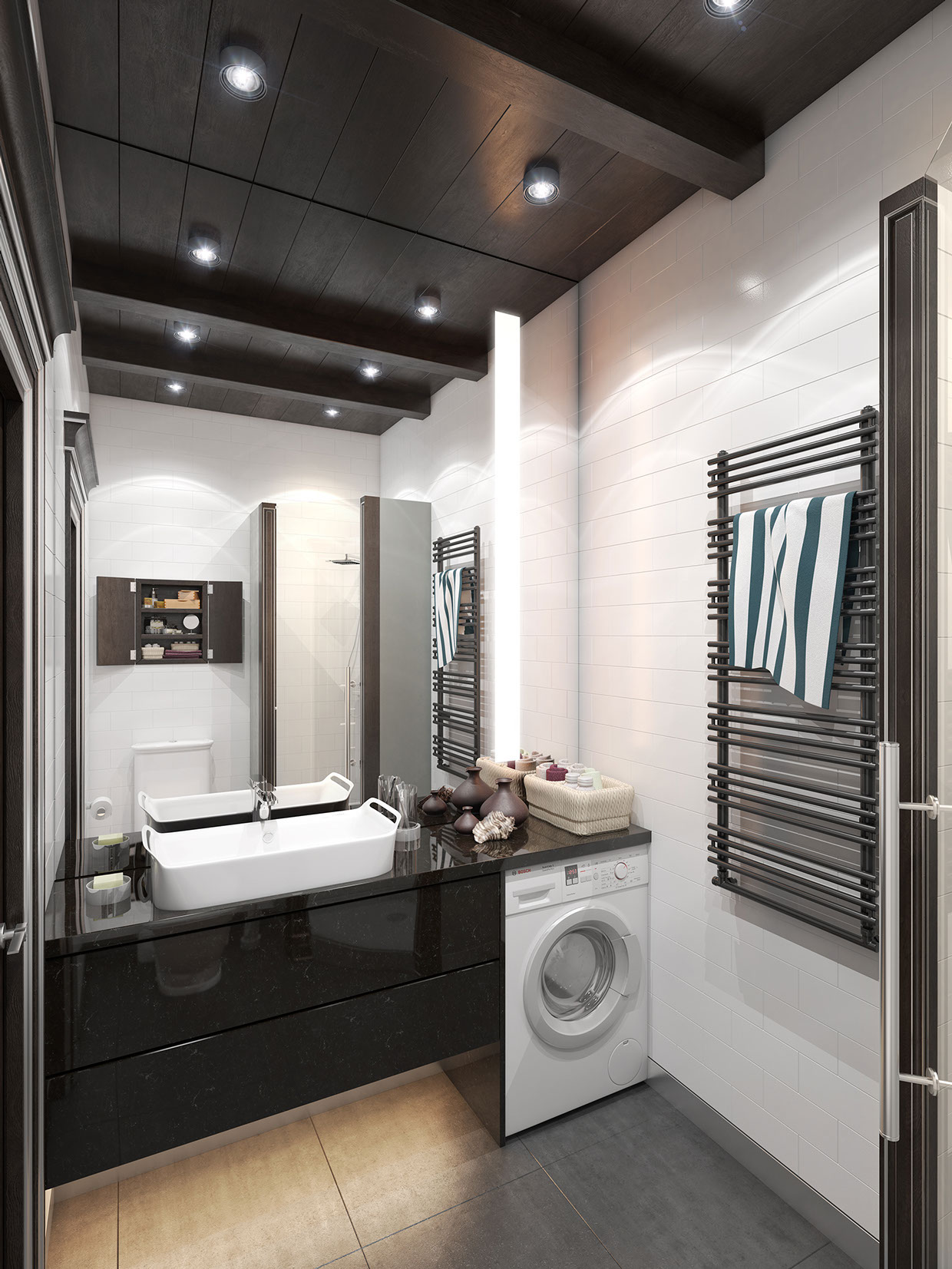 The bathroom design and decor is important to get the comfortable feel in a residence. This awesome studio apartment design inspiration provides some of a great bathroom concept that can complete your apartment.