Roohome.com – Are you still confused to choose the paint to decorate your apartment? gray apartment decorating ideas is one of the great colors that will make your apartment looks beautiful and appease. It can replace and recharge your brain after a long activity outside the home. It also helps to build the romantic feel that will make you cozy to stay here.
Apartment decorating ideas by Igor Sirotov
The gray shades in the apartment make the owner feel so cold and relaxing. It will be better if you use some decoration for this dark gray shades. If you want to use the other color to support the theme that you want to appear, is not a big problem. But, if you do not want to complicate, just play with that lighting concept. It will help you in showing the different feel in every space.
Decorating you living room with the gray sofa that is simple and cushioned. Gray is possible to apply in all room in your apartment. It also possible to apply in a kitchen and bathroom, as long as you can provide the right lighting for it. Applying a pattern on your wall is one of the great ideas for the simple apartment decor.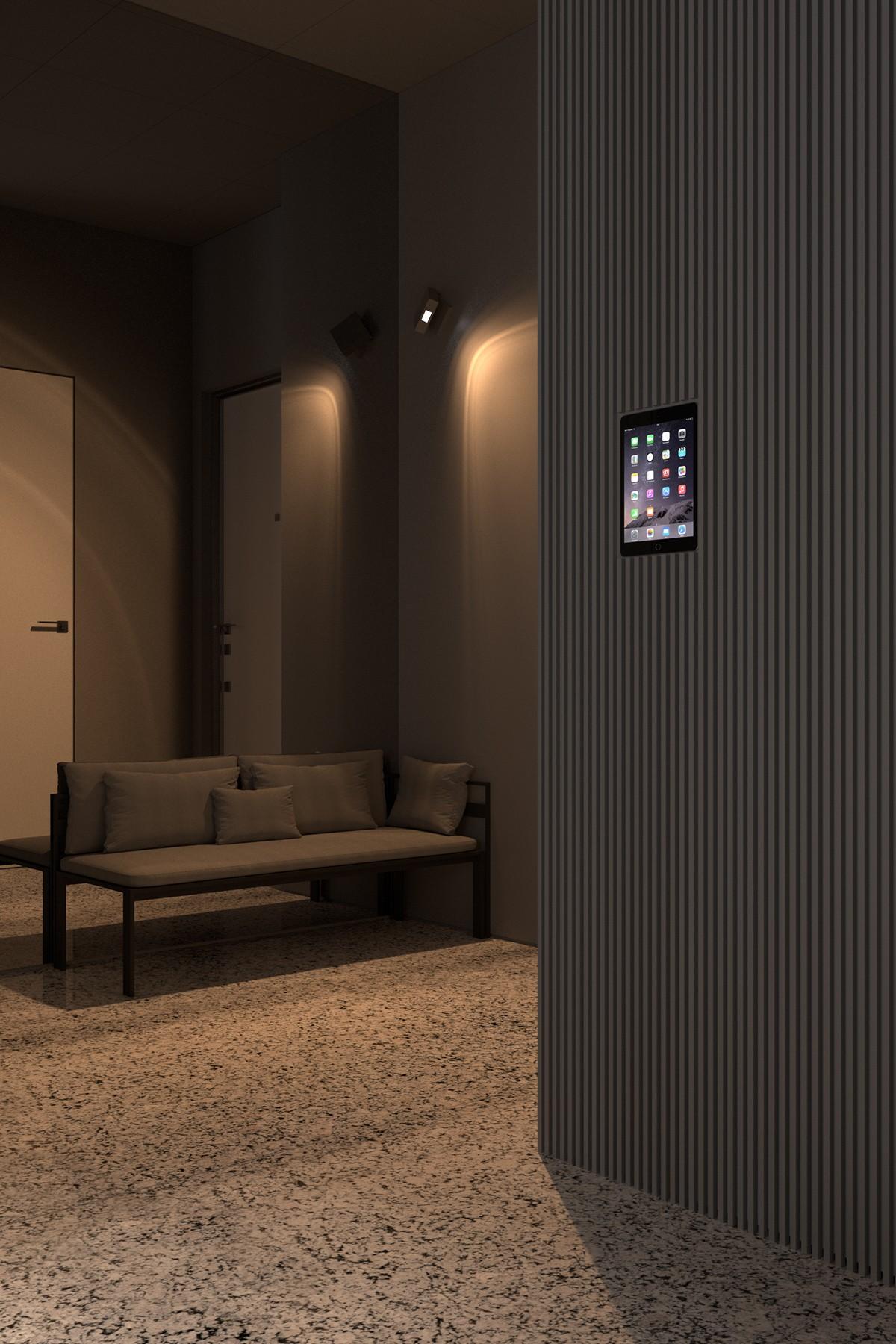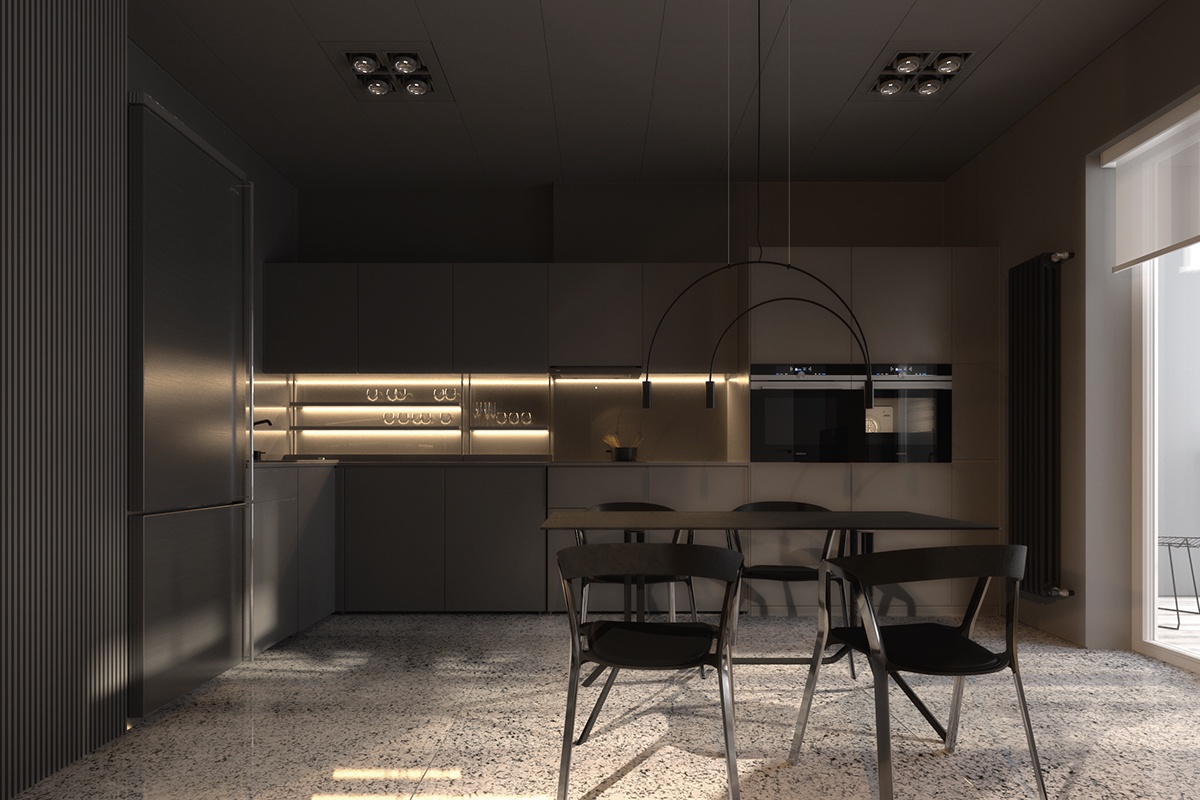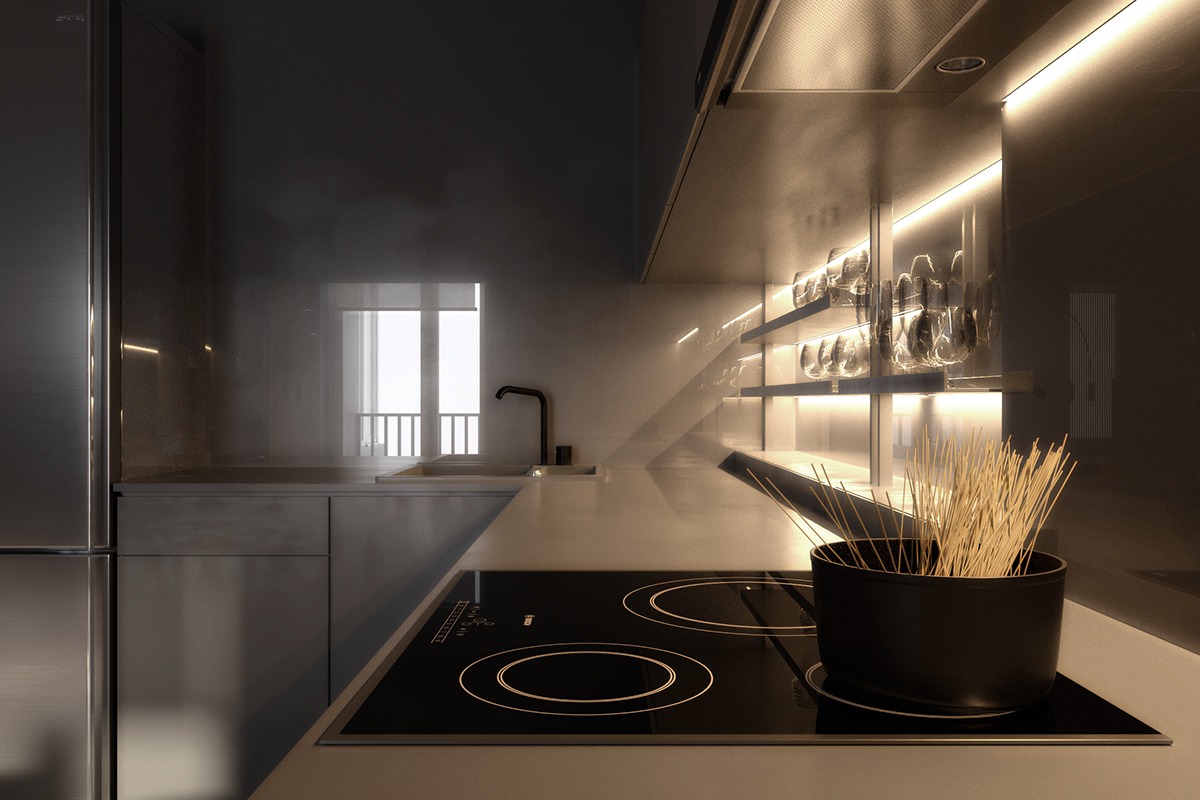 Modern kitchen design with gray color shades looks so beautiful. It does not look stuffy and bored. Besides that, the dark kitchen will help you to hide blemishes. So, what do you waiting for? Let us apply it for make a comfortable apartment.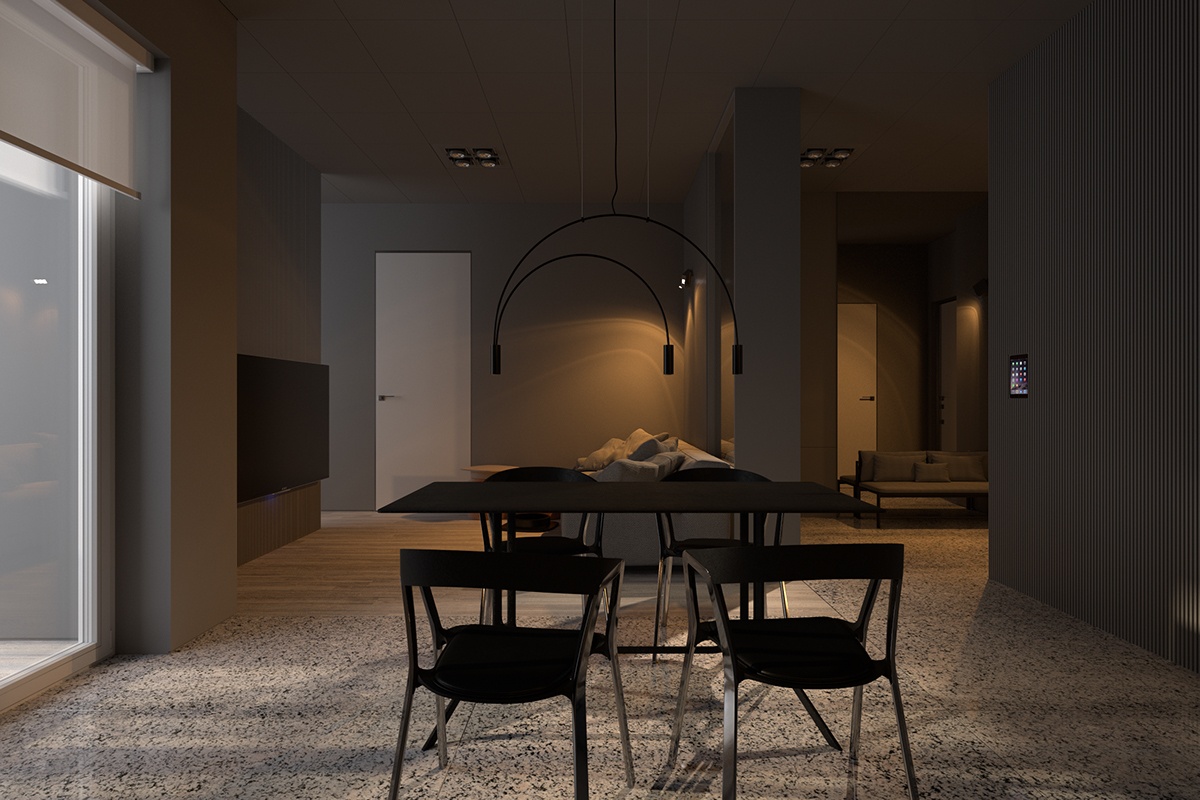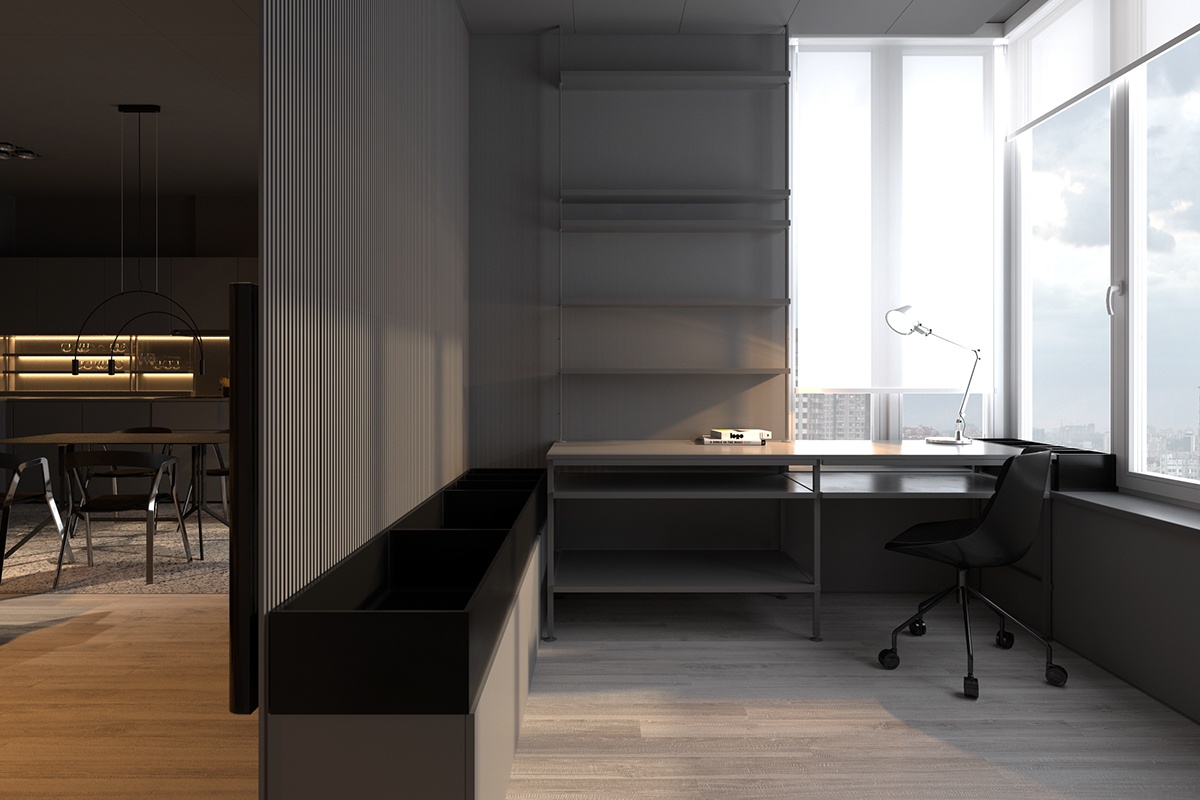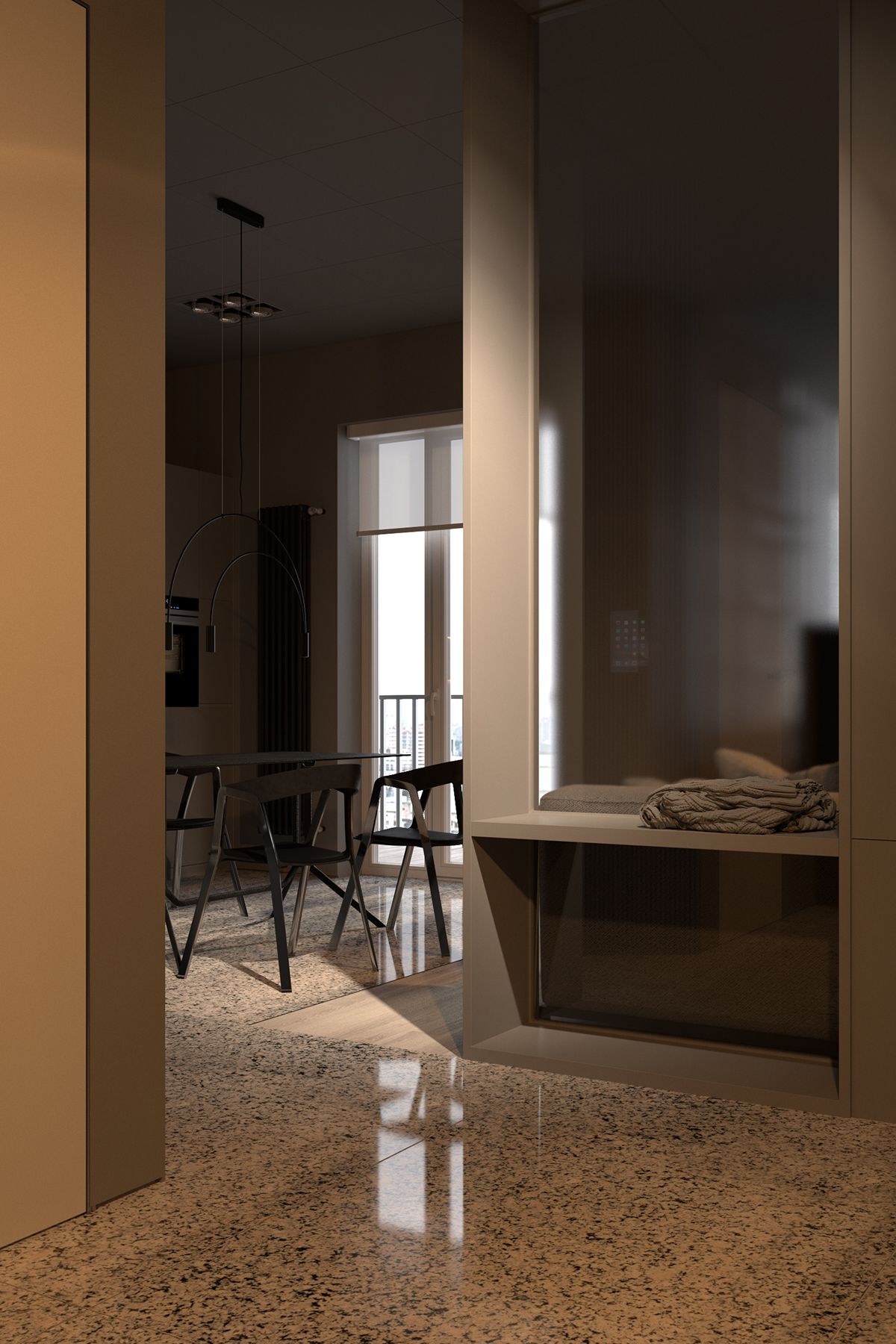 Gray Bedroom theme is a solution to get the quiet atmosphere in a room. Of course, it will help you get the productivity of sleep. The gray apartment decorating ideas help us to make our apartment feel comfortable and quiet. It is very recommended for people who love the quiet atmosphere for resting time.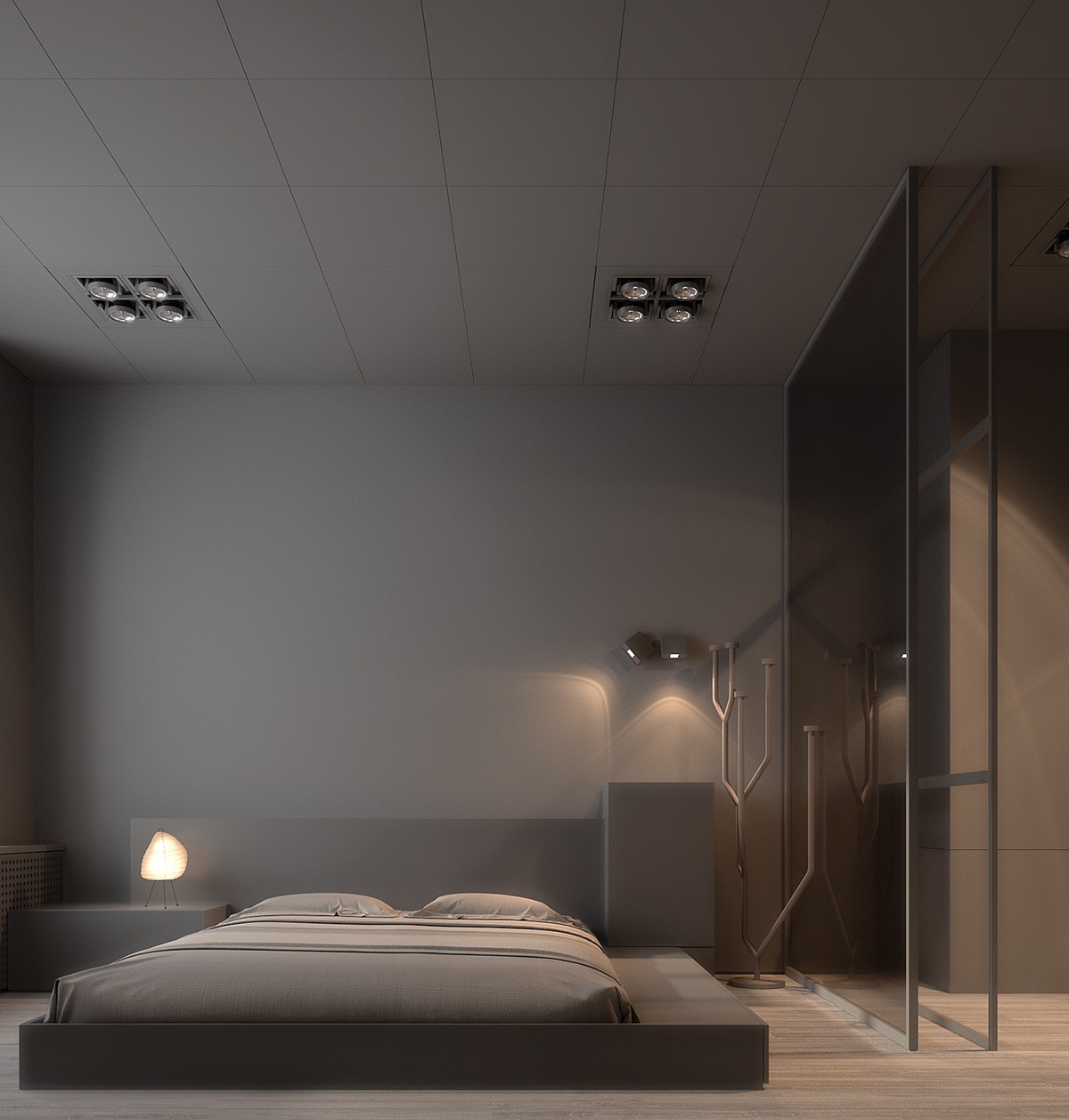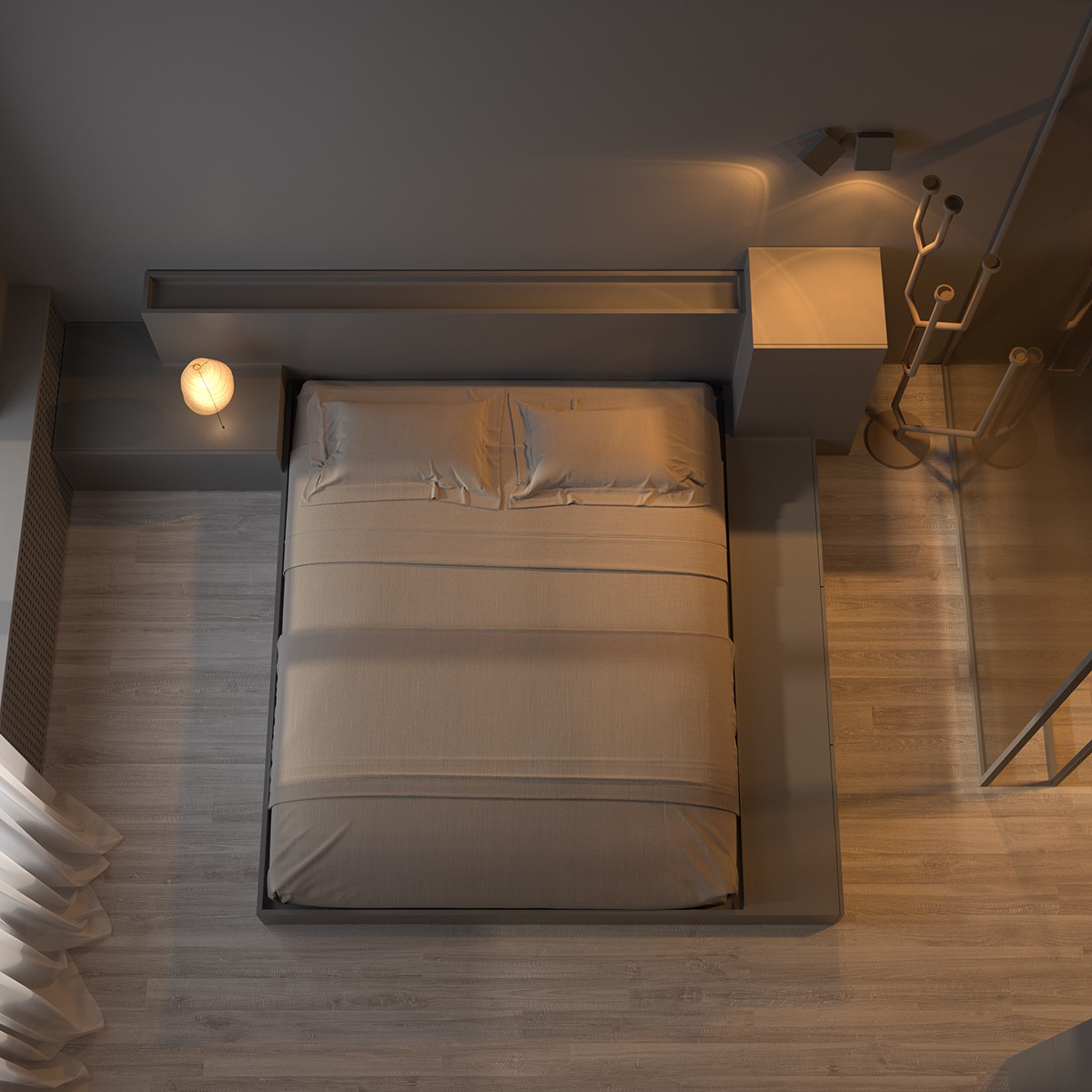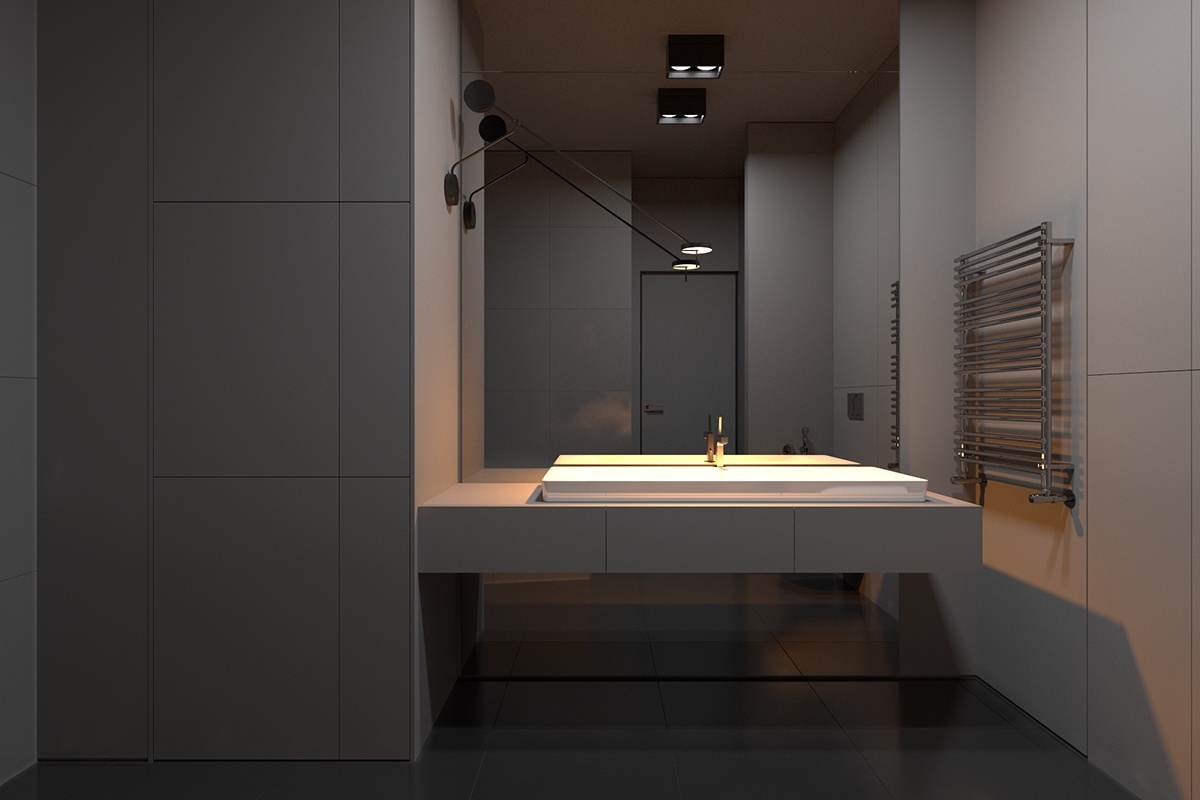 Gray apartment decorating ideas by Cosmoscube Studio
Cosmoscube Studio decorates their modern design with the gray shades. It is cool and fancy. You will not be able to imagine that gray can make a room looks more luxury. They do not need lots of accents to decorate its space, There are only a bookshelf and a unique lamp in the middle of the room. But, it does not detract the beauty of this apartment.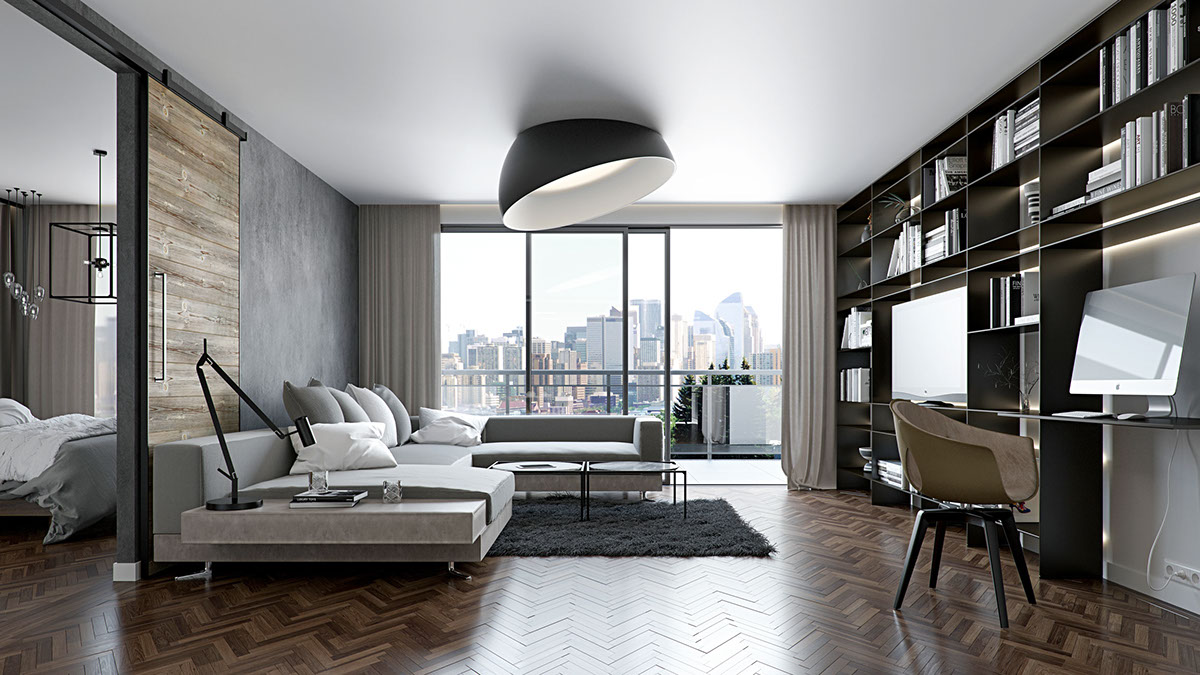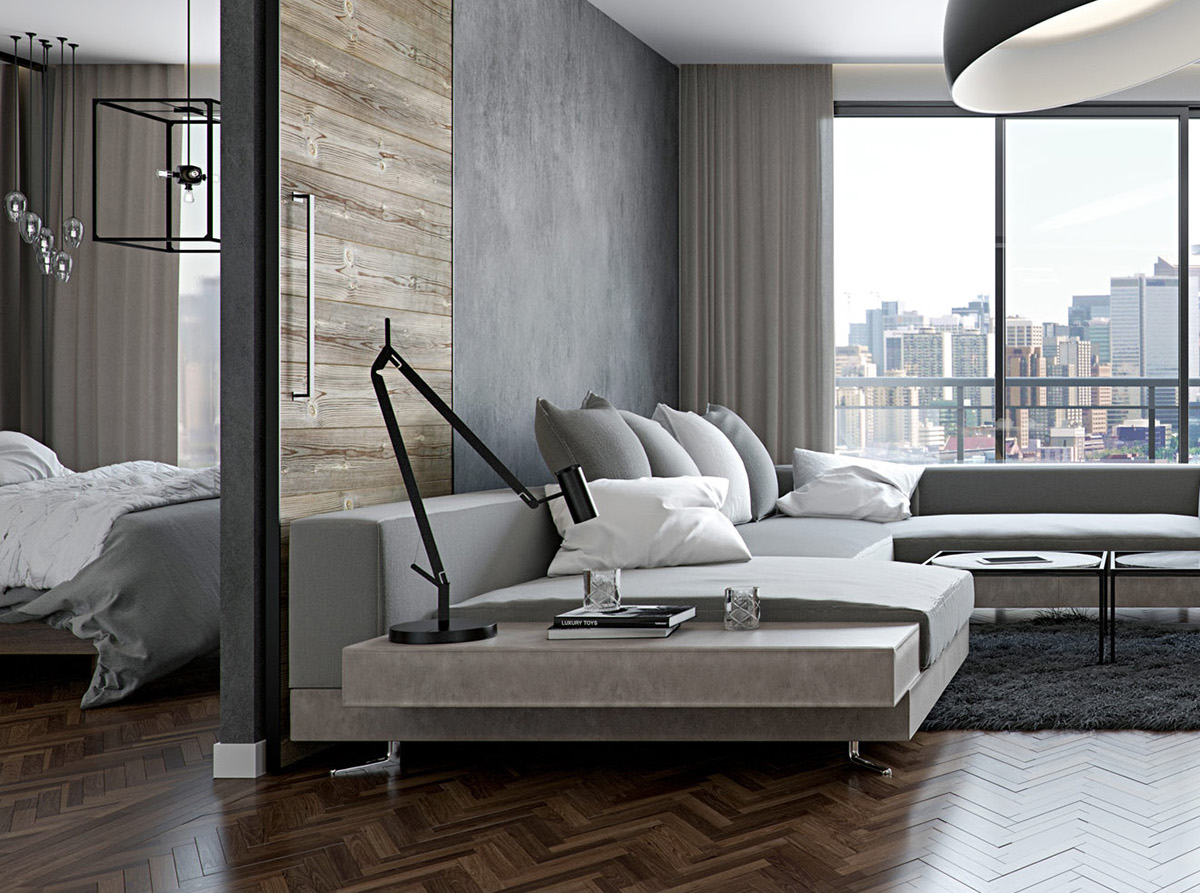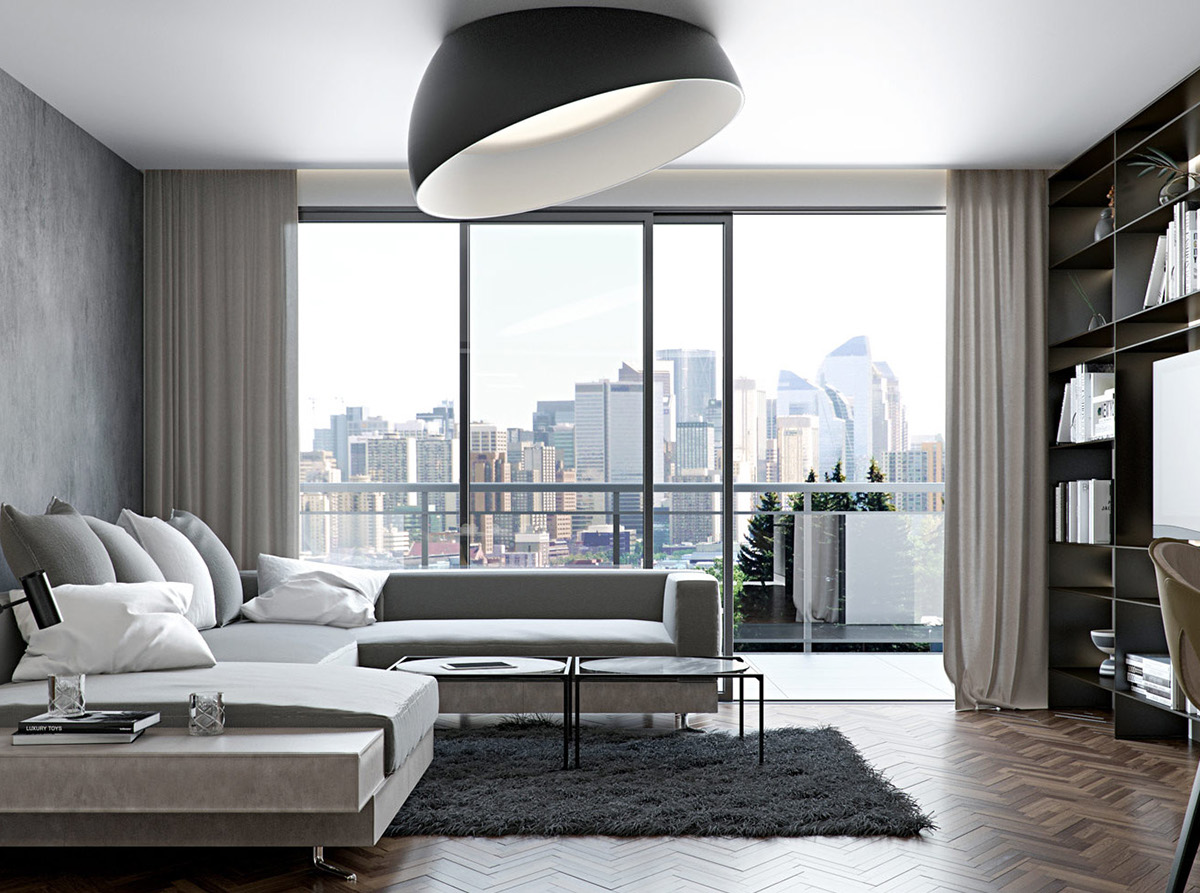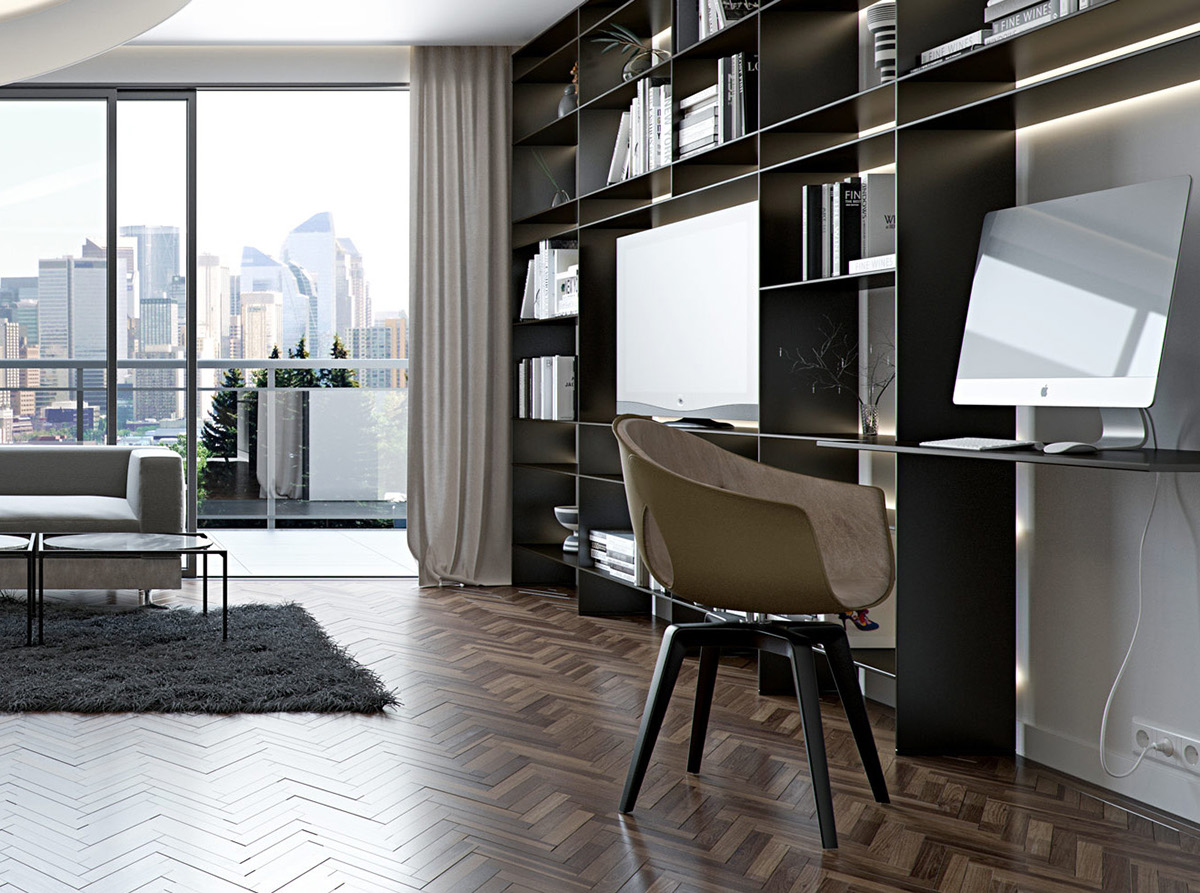 Hopefully, this gray apartment decorating ideas will help you in finding the right color to decor your apartment.