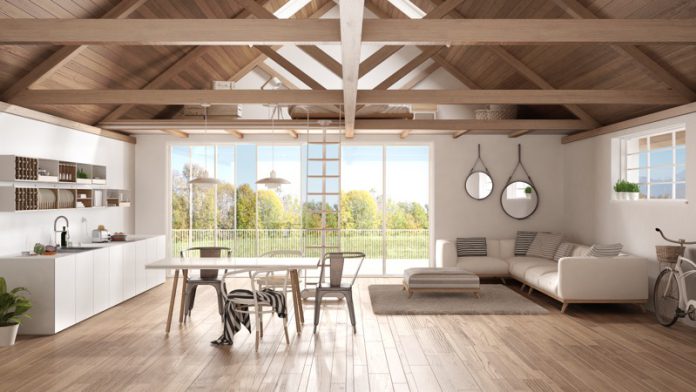 Your home is a safe haven where you can relax after a long day at work. However, the lack of space might bring about more stress than rest.
Fortunately, there are ways to make your home look bigger. How you organize and decorate your home can vastly change the visual perception of your space.
Research has shown that a well-designed home can greatly benefit the mental health and well-being of its residents. It just takes a few clever tricks to maximize your space, such as:
1. Welcoming Natural Light Or Light Fixtures
Have you ever taken a walk and felt better instantly? That's because sunlight increases your serotonin, a key hormone that stabilizes your mood and gives you feel-good feelings.
As it turns out, when you let sunlight in, your home will also look more spacious instantly! An easy way to do that is to clean the window panes and open up your windows.
Another great way to let in more sunlight is to install glass aluminium bifold doors. Bifold doors come in an array of designs, so you can easily customize the door to the décor of your home.
The large glass panels will allow sunlight to stream into your home unrestrictedly. When fully opened, the barrier between the interior and exterior is removed, hence opening up the space. A good way to start your search is with Window Factory, as they provide a wide variety of selections.
Not everyone has the privilege of accessing plenty of sunlight at home. If you stay in a house with little access to windows or sunlight, get light fixtures with a high lumen rating. There are many affordable LED lightings in the market that give out more illumination with lower energy consumption.
2. Decluttering
Nothing is more claustrophobic than having a houseful of things in full display. Take a look around.
Do you see things scattered everywhere, such as on your tables, chairs, countertops, floors?
Do you find yourself pushing things around in order to make space for something else?
When you enter a room, do you feel the room is too cramp and stuffy?
If you answer yes to any of the questions above, it's time to declutter. This can be a tedious task for some people, but you can make it fun! Schedule time for decluttering with family and friends. Having others around is a great way to bond and build memories while clearing up your space.
3. Mirror, Mirror
Mirrors are miracle workers. They can help create the illusion of a bigger space.
Place them near windows where sunlight can be captured. They can reflect the sun's natural glow and offer more illumination in your home. As it drives in more sunlight, it will also make the room look bigger.
Go big and high if you want to give the illusion of depth and height. However, buying and installing a giant mirror can be very costly. Instead, purchase smaller panels and assemble them yourself to save the cost. It can even add to the aesthetics of the room!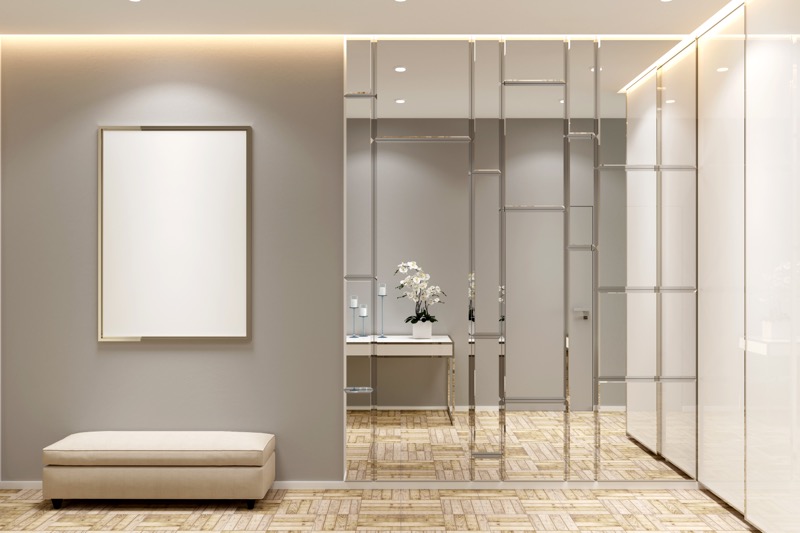 4. Change Up the Drapes
Heavy drapes or curtains lend a sense of weight to a room and enclose the room further. Instead, swap out the heavy drapes with lightweight drapes, which allow some light to come through.
One thing to keep in mind when it comes to drapes. Consider installing them from ceiling to floor. This will emphasize the vertical dimension of the room, making it feel higher and wider.
Alternatively, you can experiment using shutters or cloth blinds. These are great alternatives as they can be rolled up, giving your house a cleaner look, hence creating an impression of spaciousness.
5. Move Things Around
Lastly, another clever trick you can do is to reorganize your furniture and things. When you want to make more space, it makes sense that you would want to move around your belongings instead of adding more items to your home.
The rule of thumb is to create as much space for movement as possible within a given room. Consider these elements before you start moving things around:
6. Multipurpose Furniture
When you look around your house, are there pieces of furniture that can be used in multiple ways? Chances are, you might have furniture in the house that's not being fully utilized.
Be creative. Can an ottoman double as a coffee table or a wardrobe that double as a vanity counter? The idea is to fully maximize the functionality of a given piece of furniture.
7. Box-in-Box
Having too many little items lying around can make the house look very messy and stifling. The box-in-box idea is somewhat like the Matryoshka Doll, or better known as the nesting doll. You put smaller items into bigger ones to free up space and ensure that everything is in its place.
8. Donate, Recycle, or Resale
After you have identified the items you need and reorganized them, you would probably have some items that are still in good condition. Consider donating or recycling the items to prevent wastage.
Additionally, why not organize a charity bazaar? This will be a fun way to bring your community together while you free up space for your home.
Conclusion
Making your home look bigger doesn't have to cost you a lot, but it does require that you do a little research, consideration, and thinking through. Begin your home improvements projects with the above ideas is a great way to start!