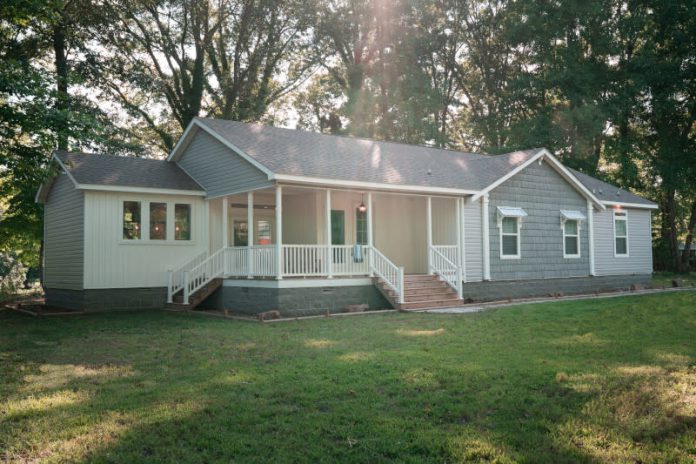 A year ago when I shifted to Columbia for work-related reasons, I did not have enough finances to pay the rent. It was back then that my uncle offered me to reside in his mobile home, that too free of cost and I can not thank him enough!
Now that it's been quite a long time and I have to shift to a new place, I was wondering what is cheaper, a mobile home or a house? Also, how much does a used mobile home cost? Consequently, I researched the same and if the same is your dilemma, I am here to help you all as well.
What Is Cheaper: A Mobile Home Or A House?
Between a mobile home and a house, a mobile home is cheaper. Being less expensive does not mean that you have to compromise on any of the basic amenities. When on one hand, a furnished house costs nearly $400,600, a single-wide mobile house is only available for $40,900 approximately.
But, the real question is, can you solely rely on a mobile home for a lifetime to live in, or do you need to have a permanent resident? To understand that better, let us learn the pros and cons of a mobile home.
Mobile Home- PROS
Mobile home has certain benefits over a house which are mentioned below.
First things first, a mobile home is a budget-friendly choice for everyone wishing to reside peacefully. You do not have to pay as much rent for a mobile home as you have to pay for a house. When a single-wide mobile home can be bought for nearly $40,900, a house would cost you as much as $400,600.
Considering the possibility, at the same price that you would get a three-bedroom, a garage, and two-bathroom mobile home, you will be provided with only a single-family house. A mobile home turns out to be a more spacious and roomy choice at an affordable price. If you go to buy a house at the same price, you would have to let go of some amenities.
Mostly, the newly built mobile homes are designed with modern appliances and equipment. These appliances are energy efficient and this adds to the benefit of living in a mobile home. Another good thing about a mobile home is that you can add customized features to it without worries!
For those who wish to live a simple and sophisticated life, mobile homes are a boon. They can easily set themselves apart from the chaotic city and live peacefully in their mobile home. Also, purchasing a mobile home is environmentally safe and sound too. Nowadays, mobile phones are lavish and built after keeping all the qualities of a home in mind.
Mobile Home-CONS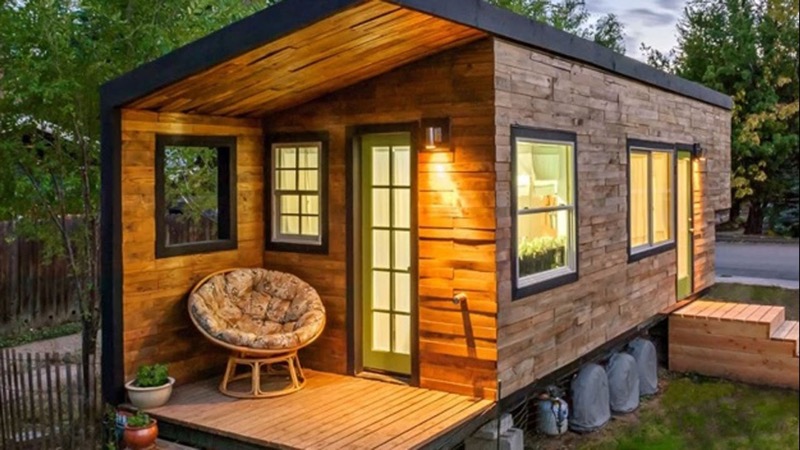 Having known the advantages of a mobile home, it is equally important to understand why it is not preferable to live a life in a manufactured home. The following are the possible cons of a mobile home-
The most felt disadvantage of a mobile home is that its value depreciates as soon as you bring it out from a factory. Like a permanent house, whose monetary value increases over time, the value of a mobile home just goes down. The depreciation in the value of the mobile home is a matter of serious concern and even loss. Therefore, you need to think wisely before buying money at home.
They Are Personal Property
Let me first explain to you the difference between real property and personal property. Real property is the value of the land and everything attached to it, that is a permanent house. On the other hand, a movable house such as a manufactured home is considered to be private property.
Being a private property, the value of a home does not experience a boost with time. If it is the case of a stick-house, that is real property, its value is definitely to be appreciated with time. Hence, buying a mobile home won't be an asset for you in the long run.
Mobile homes need frequent repairs which add to the additional cost of maintaining a money home. If something goes bad, you will likely have to spend it over and over again in your home.
How Much Does A Used Mobile Home Cost?
The cost of a single-wide used mobile home usually ranges between $10,000 to $25,000, depending upon the condition of the mobile home. If the mobile home is in a poor condition, you are likely to get it for cheaper rates.
However, an average double-wide trailer mobile house costs about $75,000. A double-wide trailer mobile house is spread over an area of 1,000 to 2,300 square footage. Mobile homes have an average life of 30 to 55 years, but they need frequent repairs.
Mobile Home Vs. A House
A permanently built house is indeed before the money home in several aspects-
1) A house will be an asset for you. The value of a house will appreciate even after it is bought. On the other hand, the value of a mobile home depreciates as soon as it steps out of a factory.
2) Whereas a house is real property, a mobile home ends up being private property. It means that you are to get no benefit from the mobile home.
3) A mobile home is a way more affordable and budget-friendly option in comparison to a house. Cost-effectively, you will enjoy all the amenities along with space and simplicity. A house, on the other hand, is costlier and at times less roomy.
CONCLUSION
Although mobile homes come with the convenience to be moved anytime, they need constant repairing as well. At times, the cost involved in getting the mobile homes repaired is more than the total cost to buy a house. For short periods, mobile homes are convenient and comfortable, but in the long run, you should rather focus more on buying a house.