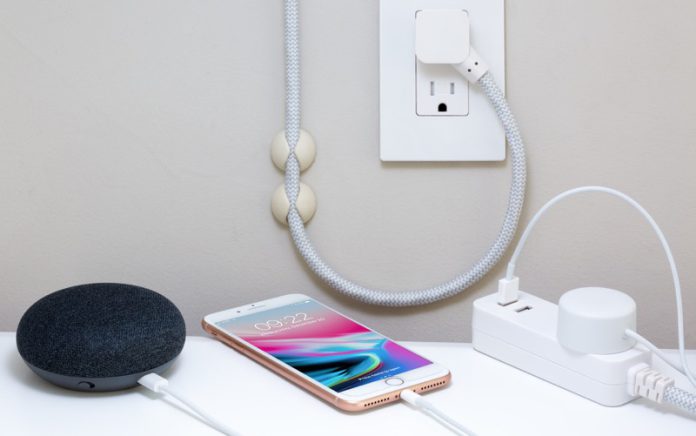 Hey, let's get straight to the topic. The first thought that pops up in most people's minds after hearing the term 'smart home' is the size of the hole it can make in their pockets.
Honestly, home furnishing is an expensive niche, and the word is smart can add more hefty cheques. So, what's the next option? Well, worry not, because we have listed some of the best and most pocket-friendly ways to upgrade your home and take it up a notch aesthetic-wise.
Switch to smart lights
To be honest, the paradise to a high-tech home starts with the staircase of lighting systems. Switching to LED lights can yield benefits, more than you imagine.
Wish to slash your monthly bill? LED lights are the answer. Want to have more control over the temperature and hues of the light emitted? LEDs are the best solution. And, the best part, they are easily remote-controlled and can be connected to your home control set-ups.
The construction and working of these efficient lights make them a safe and eco-friendly option for your homes.
Ditch your regular speakers
Imagine a Netflix and chill kind of night, where you are perched on the sofa with the comfiest of speakers. Dimming your newly installed LED lights sounds like the next step, right? We agree, but if you could have a smart speaker to go with it too?
The smart audio device market is monopolized by three strong contenders currently. With Amazon's Alexa, Apple's Siri, and Google's Smart Assistant, you can choose what suits you the best.
The most attention-hungry aspect about these smart speakers is that they come in a very reasonable range, and using them is extremely easy.
Consider smart thermostats
Now, this might seem like an unnecessary investment but wait till you know about how it can help your monthly savings grow in no time. While simple heating and cooling can be done using any thermostat, a smart device works with a sensor.
Whether you're home or not, it will switch off the HVAC system when not in use. Not just that, a smart thermostat can sense which part of your house you use the most or where you are presently and provide the necessary temperature regulation.
With this device installed, you wouldn't get headaches about the bill you get to pay for that hallway that gets warm, though you don't use it much.
Install security cameras
We can't stress the importance of security cameras in every home enough, though most of the folks to date choose to ignore them to save a couple of hundred bucks. Just take a moment to imagine the loss you can incur in case of some mishap; that will be more in value, right?
So, to maintain a fully smart and safe household, it's best to buy and get installed a good quality cam as soon as possible.
Buy the new-tech smoke detectors
By now, we know most homes are already equipped with these detectors that blare irritating sirens if they sense carbon monoxide or smoke in the vicinity. But, what purpose will these old devices serve if you happen to be out when an emergency breaks out?
So, to avoid such odds, it is wise to upgrade to more innovative versions of these conventional appliances, which, along with local alarms, send a message to your cell phone in case they detect any gases.
Besides, you can also set up your neighbors' contact numbers on the device, which will inform them in the future. Now, that's what we call artificial intelligence.
Upgrade to new generation ceiling fans
Ceiling fans are among those things at home that gather the least attention. Who would entertain a fan if they could simply chill in air-conditioned rooms, right?
But, mind you, the advantages smart ceiling fans boast are many. For example, suppose you get installed a new fan and prefer to use it over ACs. You might be shocked to know, but it would cost about 1% of the money that you earlier splurged to keep your rooms cool.
And, we haven't even mentioned how big a favor you would be doing to the environment by switching to this green alternative.
Practice smart irrigation
The world knows we are heading towards times when abundant resources like pure air and clean water would become a hard-to-get commodity. In fact, many areas are already facing water shortages.
In such a situation, installing smart irrigators for your home garden would save water bills and consume only necessary amounts of the resource. A win-win situation for all!
Summing Up
The hacks mentioned above will undoubtedly transform your house into a smart haven if you have a tight budget. Pick and choose the ones you wish to apply first, and it wouldn't take very long before people stop asking for home improvement tips from you!