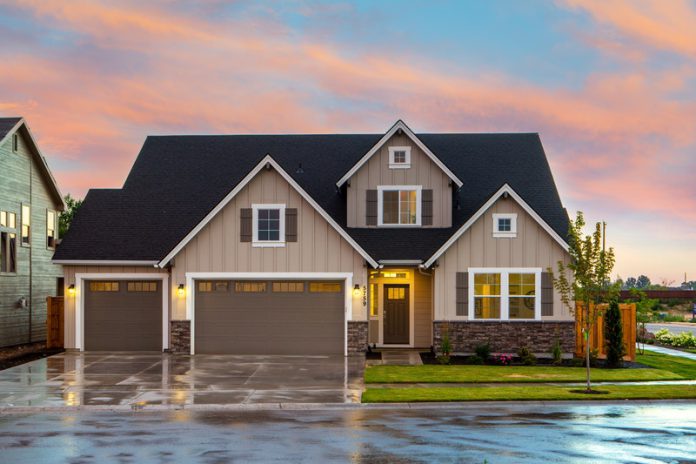 Do you have the feeling that your home has had the same uninspiring look for the last few years now? If so, is it time for a fresh new look? One way to help change the appearance of your home and bring it kicking and screaming into the present day is by fitting a new garage door.
A garage door can have a much bigger influence on the look of your property than you may think. Many garages are in a prominent position usually facing the road at the front of the house, making them an important part of the façade of your home. So having a new garage door fitted can contribute to any upgrade and have a positive effect on the look of any home. Here are four ways we think a new garage door can contribute positively to the aesthetic appeal of your home.
Give it a More Contemporary Appearance
If you feel your home has become a bit tired and dated and are looking for a more modern look a new garage door can help. Things like architectural design cannot be changed without undertaking a serious renovation project, usually at a great cost. However, updating the look of your home doesn't have to be that difficult or expensive.
There is a range of modern designs when it comes to garage doors supplied and fitted in Manchester or anywhere else in the UK. By redecorating the exterior of your home then fitting a new garage door will help give your home a modern new look that will attract admiring glances from the neighbours.
Turn it into a Focal Point
The addition of things such as creative lighting features can turn a new garage door into something that is not only functional but also a real feature. Lighting is not only a good security feature but if strategically placed at either side of your new garage door will automatically draw it to peoples attention.
One other way of turning your garage door into a feature is to choose one that is in complete contrast to the rest of your exterior décor. For example, if your home is predominantly painted in neutral colours you could choose a garage door in a bold colour to make it stand out.
A Garage Door Can Make a Significant Contribution to the Exterior Design of a Home
So many houses look alike these days and as such have no unique features to them. When people walk or drive past there is nothing that makes them want to stop and admire the design. So, if you are looking for a different look for your property it is important you integrate your garage door into the design.
That way you can give your property a new a vibrant look without it costing you an arm and a leg. New garage roller doors can actually completely change the look and feel of your home especially when integrated into the rest of the exterior decor."
If you prefer a new Garage Door can help reinforce the traditional style you are looking for
Garage Doors now come in all shapes, sizes, styles and different materials. Meaning it is now possible to buy a new garage door in a traditional style but with all mod cons. This allows you to update the look of your home while remaining true to its original features. As a result, you can improve the exterior appeal of your home to passers-by and visitors.
In conclusion, a garage door plays an integral part in the look of any property and as such, it is important to get one that complements the overall look of your home. With, a choice of materials such as wood, aluminium and steel and the availability of a range of colours mean there is no reason you can't find the garage door that not only meets your needs but significantly enhances the look of your home.