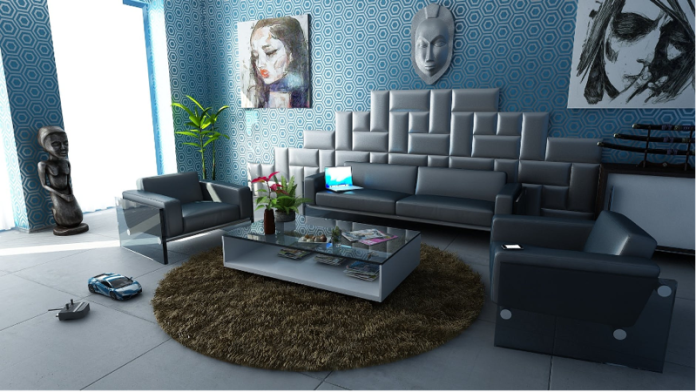 When thinking of sculptures, what easily comes to mind are those displayed in art museums and in the houses of art enthusiasts who collect them. However, these visually-appealing objects can now function as decorative ornaments in your home. It is a common misconception that sculptures are only applicable to larger homes or in buildings with bigger spaces. But did you know that it can beautify even the simplest minimalist home? It can fill a plain wall with enthusiasm you never thought it could have.
Such a misconception stemmed from the opinion that sculptures would only look too out of place in a house with a plain interior. But you never know the impact it will have on your house, not unless you try. We cannot deny sometimes that our perspectives on sculptures revolve around the fact that they can really appear overly decorative, especially if your interior design is not really that eye-catching. That may be true, but that can be transformed into something better.
Similar to technology, we also have to develop innovations into our interiors as well as the elements that come with it. Thus, sculptures are one of those innovations that we can incorporate into our homes. They also come with customizations that can also be crafted according to your preferences.
Vivid and contemporary style
If you're one of those people who are into minimalist and contemporary designs, sculptures with abstract forms or those with single prominent figures are appropriate. Those with formations that have larger spaces in between are best appreciated in contemporary interiors.
If you want a more affordable option, why not try making your own sculpture using bendable metal wire such as copper. It even comes in different colors so you can just combine both wires to form a figure. There are step-by-step tutorials across the Internet that guide in shaping the wires according to the figure you have in mind.
Combination of multiple interior styles
Do you want to mix and match two very distinct styles to create a unique design for your home? That's possible! Just identify which design styles that you think will look compatible in your home.  If you're unsure about the type of sculpture that would best suit your home
To achieve the desired result from putting together multiple concepts, you actually do not have to spend a lot of money in order to have expensive-looking sculptures. You can opt for sculptures made from marble or carved from other stones as well.
Rococo style
One of the most attractive designs that you can incorporate into your home is the rococo style which is often characterized by intricate ornamentation, asymmetric patterns, and curved forms. The notable colors in this design are light-colored ones or pastel. The ornaments used in this design have a wide range of varieties such as shells, flowers, leaves, and even musical instruments. These can even be compiled to form unique sculptures as they don't always have to be made from hard materials.
Animal-shaped figures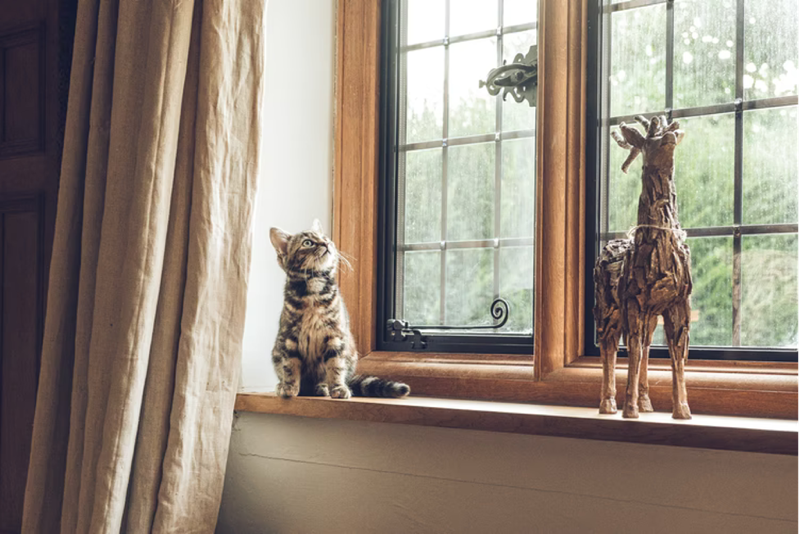 In most traditional cultures and beliefs, it is said that animals carry luck and abundance in homes which explains the widespread creation of animal-shaped sculptures and pieces and were displayed across the rooms to welcome prosperity.
In different countries, one animal is considered respectable and precious for them which they worship and offer gifts in the form of food and bouquets. The common ones are cats which are treated as gods or goddesses in Egypt and bears in the earlier Japanese cultures.
Applying feng shui
Feng shui is one of the most common forms of spatial arrangements that allow the entrance of certain energies. It also operates on the principle of integrating particular figures and items to boost the flow of positive energy into the house. Moreover, it also supports the principles that the negative energy existing within the house is brought by the wrong or unsuitable layouts or arrangements of the elements existing in the area.
Most design professionals also include the concept of feng shui into their design to ensure that the right type of energy is only welcomed into the house. Furthermore, it also helps maintain the minimalist approach to the arrangement of furniture and other important things. This means only particular sculptures such as charms and Buddhas are placed in specific areas.
Wrapping up
If you're still quite unsure about trying out the big sculptures, you can begin with the smaller-sized pieces as you transform your old interior. Thus, you can start deciding the type of sculpture that you want for your home. Look into design or art brochures and even on the Internet to get additional inspiration should you have plans to get custom iron sculptures in the future. By then, you can be confident about getting larger sculptures or those with bold accents to upgrade your house's room appearance.