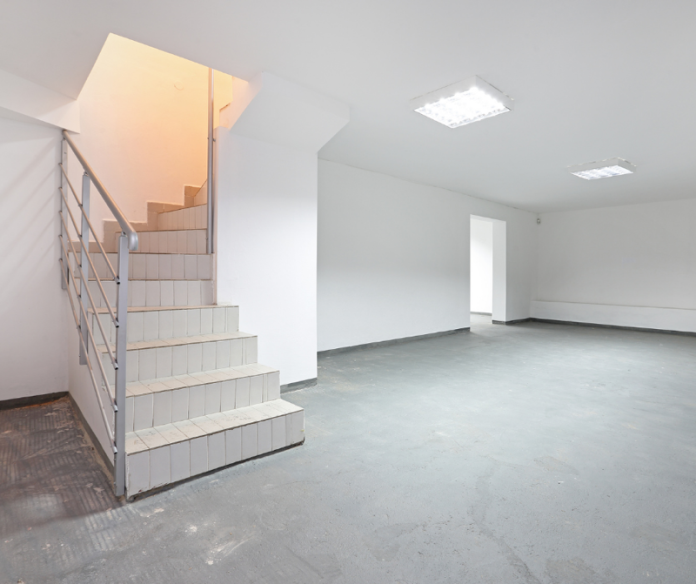 A versatile place in any home is the basement. With some basement finishing Toronto projects, you can create different spaces to raise the value of your house. Yet, no matter what you do, from creating a living space, playroom, laundry room to an office, it helps to know what flooring you want to use. Luckily the choice of basement flooring is versatile. Here you can find different ways to create a beautiful floor without costing an arm or a leg.
1. Invest in Carpet Tiles
So you have decided to do a basement renovation in Toronto and need to look at the flooring. If you choose to go the residential way creating a gym or even a guestroom using carpet tiles is a great option. The mat has been popular in commercial areas and looks similar to tiles. You find them made with different fabric and comes over dense yet flat. But make sure to buy some extras to have as spares.
2. Expoxy The Concrete Floor
You have a concrete floor basement, then epoxy it to make it waterproof yet durable. You can find different solvent and water-based solutions in different shades to fit in with your décor. This type of floor is so great if you plan to use your basement for laundry and storage.
3. Stain The Floor
Brighten up your concrete floor with a stain, and it is cost-effective without much effort. Using dye is not prone to flaking or chipping. You can find it in acid or water-based varieties in different shades. The floor can work well if you decide to make a pet grooming station, salon, or playroom for the kids.
4. Ceramic Floors
Using ceramic flooring is great to install directly onto your concrete slabs. The important thing is that the subfloor needs to be level. So the tile does not get affected by humidity or water, and it is a timeless yet affordable way to go.
5. Plank or Vinyl Tiles
Another waterproof floor that can hold up to spills well if the basement is an entertainment area is vinyl tiles. It also works well with a lot of foot traffic. You can find high-end options available with a stone or wood appearance. So give your basement a luxurious look using vinyl planks or tiles at a low cost.
6. Engineered Wood
Most basements are the first to end up getting flooded or have a build-up of moisture. The majority of basement renovation Toronto professionals recommend steering clear of hardwood. Wood becomes warped when wet, and engineered wood works better. It has the same look as hardwood but is more durable against water. In addition, the layers of the composite are sealed with different adhesives for longevity. You can glue it or place the engineered wood on a floating floor.
Final Thoughts
These are the types of floors you can place in your basement. While there are other options available for your basement remodeling Toronto project, these come highly recommended. So what are you waiting for? Start remodeling that basement today.