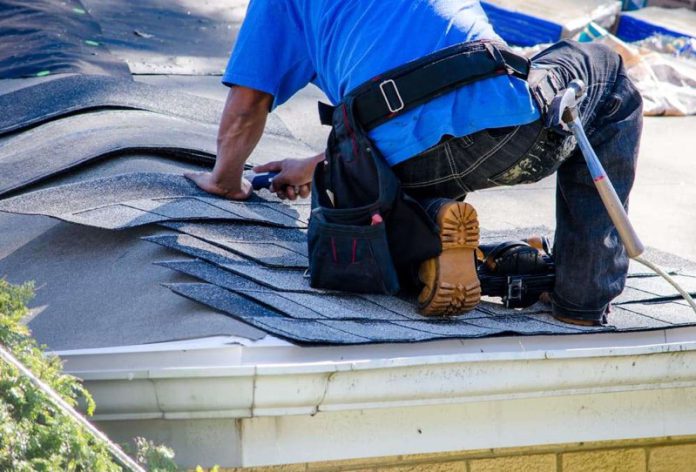 The roof is an essential part of any building structure as it provides coverage. It also includes all materials and supports necessary to support the structure at an upright position.
Roof replacement involves completely getting rid of a faulty roof system and replacing it with a more secure covering. This article aims to help Connecticut residents understand the average cost incurred when replacing a roof covering. This info comes directly from a roofer CT who is at the ready to assist local residents with roof replacement.
While you're up on the roof, be sure to take a look at your chimney and make sure it's in good working condition. If you're interested in having your chimney inspected or cleaned or repaired contact Chimney Sweep Worcester ma.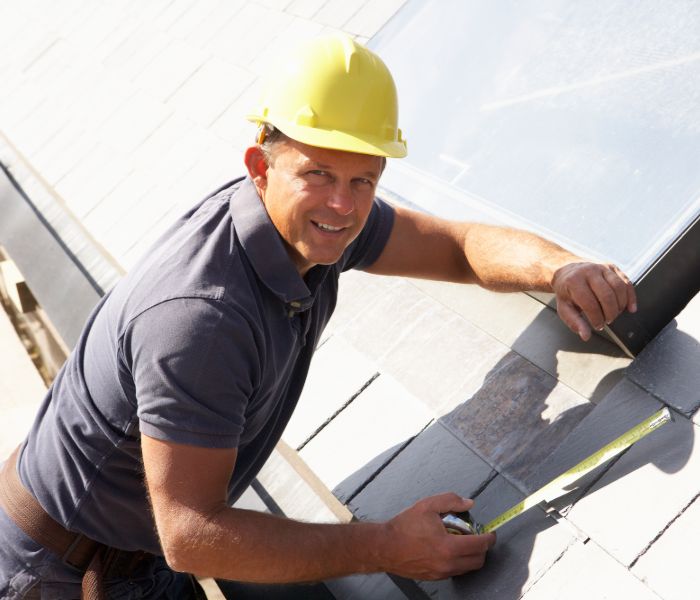 How much does it Cost to Replace or Install a Roof?
According to RoofingInsight, nearly $20 billion will be spent in the roofing industry by the end of 2021. Lots of factors need to be taken into consideration when deciding on roof replacement or installation. The cost of the replacement of a new roof varies with the type of structure.
The price range highlighted below is an average total of houses with 3 bedrooms, 2 bedrooms, complex roofs, and shingles roofs with asphalt dimensions, all in Connecticut.
The choice of materials and the cost of labor play a significant role in determining the cost of roof replacement. Although the actual price depends on factors beyond our control, the expected average cost of replacing a roof in Connecticut is $12,000 to $15,000.
Signs that Your Roof Needs Replacement
Due to a series of factors, sure signs should be looked out for to know when the roof has reached the point of need of repair or replacement. Some of the characters to look out for are:
Damages due to water can be visible as mold and damps.
Improper Installation: Missing granules or mishappening shingles due to heavy rainfall.
Sunlight seeps through the roof.
What is the Cost of a New Roof?
The cost of a new roof in the Connecticut area is dependent on a variety of factors already discussed in this article. According to HomeAdvisor, Connecticut's average range for a new roof replacement is $5,100 to $10,000. Although the price can be as low as $1,200 and as high as $30,000. The average charge of roofing companies in the Connecticut area per square feet is between $3.50 and $5.00.
When is the Best Time of the Year to Get a New Roof?
Installation of a new roof is best during 45 to 85 degrees but not lower than 40 degrees. Although roofing contractors work all year round, the temperature and weather in which roof repairs occur directly affect the ease the repair work will take, directly affecting the cost of repairs.
Your repair should be targeted in the summer to get the best deals for your roof repairs because roof contractors are less in demand during the summertime.  Avoid winter and autumn seasons as the weather conditions are unfavorable and lead to high costs of repairs.
Spring or fall is the best season to get a new roof. At this time of the year, rainfall is at the barest minimum, and the weather is more relaxed and favorable as it poses no problems for roof replacement.
Variation in Cost Due to Material Type
The roofing material decided upon in a roof replacement process plays a huge role in the overall cost. Some of the variety in the types of roofs available with their average cost price in the state of Connecticut are discussed below.
New Metal Roof Cost: Metal roofs are subdivided into 2 categories, screw-down panel metal roof, and standing seam metal roof, and their cost varies.
Screw Down Panel Metal Roof: Connecticut's average cost of a new screw-down panel metal roof costs $4.50 per square foot.
Standing Seam Metal Roof: The average cost of a complex new steel standing seam metal roof fees between $10.00 to $12.00 in Connecticut. This type of metal roof is the best for residential areas.
New Cedar Shake Roof Cost: This type of roof system is made of natural wood materials. It comes at a premium price. Connecticut's average cost of a new cedar shake roof fees between $14.00 to $18.00 per square foot. This price varies with the type of building structure.
New Composite Slate Roof Cost: This synthetic roof where recycled materials are improvised into the cedar shake. The average cost of a new composite slate roof costs between $10.00- to $20.00 per square foot in Connecticut.
New Slate Roof Cost: Slate roof is a premium roofing system made out of natural slate and other slate roofing materials. The average cost of a new slate roof costs between $9.00 to $16.00 per square foot in Connecticut.
Why is Roofing so Expensive?
Roofing is costly, especially in the Connecticut area. This is so due to the high cost of raw materials needed for the roofing process. Typically, the basic raw materials can take up to 70% of the total roofing cost. Over the past 4 years, the cost of roofing has risen by 100% due to the increase in raw materials.
Two important sets of raw materials are needed for roofing products. They are the basic raw materials such as concrete, asphalt, brick, iron, and supplementary materials. The increase in oil price also directly affects the price of roofing materials, especially asphalt shingles.
Also, there is a particular need to dispose of old and damaged material. Aging roofing materials need a particular disposable system due to environmental degrading factors. The cost of properly disposing of old and damaged roofing materials is grossly expensive, contributing to the factors that make roofing very expensive.
How are Roofing Costs Estimated?
Roof costs are estimated based on a variety of factors. Some of the factors to be considered when evaluating roofing costs in Connecticut are highlighted below:
Cost of Labor
Choice of Material Type
Building Type
Cost of Equipment
Insurance Costs
Get Started on Your Roof Replacement with Our CT Roofers Today!
The choice of material plays the most important and deciding factor in the price of roof replacement. Considering all the aspects thoroughly explained in this article, Connecticut residents should have an advantage on what to expect as the average cost of roof replacement. Our professional roofers are ready to lend a hand and complete your next roofing project.