In purchasing a piece of furniture, the first thing you need to ensure is its build quality. You do not want to spend your money on something you'll regret because of the poor quality. And when you finally bought one, it's essential to know the proper way to clean them.
As you purchase your furniture, you need to practice proper care regularly. This would help in maintaining the quality of the material itself. But there are parts thereof that will eventually deteriorate over time due to frequent use like cam latch locks. If you're looking for a replacement, you can go online and find Southco latches and other similar products.
To help you maintain your furniture at home, below are effective care tips we laid down for you.
Do Regular Cleaning
One of the most efficient ways to maintain your furniture is to clean it regularly. Depending on its material, certain furniture requires careful cleaning. While you can always choose to dust it off using a handy microfiber cloth, reading the furniture care guide would be helpful to ensure that you're cleaning it properly.
A furniture care guide will give you thorough instructions on how you can keep your furniture in its best condition. It can also give you a list of the dos and don'ts of furniture cleaning which you should take seriously.
For your upholstered furniture, you should vacuum them at least once a week and go with deep cleaning once or twice a year. With upholstered furniture, dust and dirt could easily build up, causing discoloration and health concerns so it's best to clean them frequently.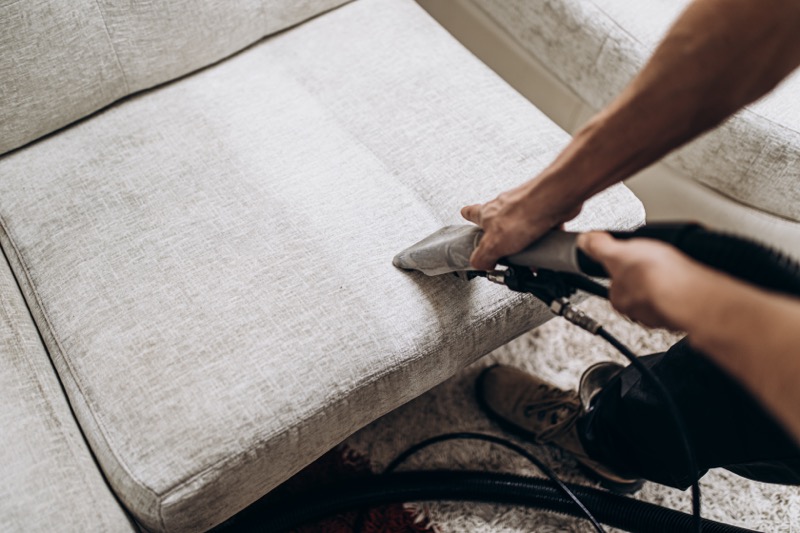 Be Gentle When Moving
If you need to move your furniture from one area to another, you should avoid pushing or dragging them on the floor. Friction can damage your furniture along with scrapes and scratches to your floor.
To avoid damage, you should lift your furniture as much as possible. You could ask someone to help you lift any large furniture such as a sofa, cabinet, or dining table. By this, you can ensure that your furniture remains in good condition.
Avoid Heat
Unless your furniture can resist a certain amount of heat, you should avoid exposing them in high-temperature areas to preserve its quality. If you also live in a humid environment, ensuring proper ventilation would certainly be helpful.
Moreover, you shouldn't also place your furniture that has direct exposure to sunlight. The rays of the sun can affect the quality of your furniture, causing changes in the finishes and cracks, which may not be reversible.
Apart from your furniture placement, you should avoid placing hot objects on it. This may include a pot, pan, and mug. If it's unavoidable as it's a table, you should use a coaster to protect its material. Without proper protection, you may increase your chances of stains, marks, or worse, burns.
Use Furniture Cover
Having kids around might be a nightmare for your upholstered furniture, especially since stains are likely to happen. While you can keep a house rule about no drinks or any liquids near the sofa, accidents could still occur, causing stains to your furniture. To keep them clean and stain-free, you should consider using furniture or slipcover to protect the entire object. This will allow your furniture to looking brand new.
With a slipcover, you can easily take them off and wash them if you need to remove dirt. It serves as a protection for your furniture by keeping them neat all the time.
Strategically Place Appliances On Furniture
If you're using a piece of furniture to place your small appliances on, you should strategically place them wherein their steam and heat can freely flow outside of the surface. Ideally, you should set items that produce steams on top to prevent moisture build-up on the furniture. These appliances include an electric kettle, coffee maker, rice cooker, among others.
Moreover, if you'll be using appliances that use a small air vent, you should avoid placing them wherein they won't get much air circulation, mostly on enclosed furniture. If you need to put numerous appliances on your furniture, you should consider purchasing one that's open where air can flow smoothly.
Protect From Pets
Having pets around your house may cause your furniture to wear and tear quickly. To keep your furniture in its best shape, you should keep it away from your pets. For instance, if you have puppies, they love scratching and biting anything and your furniture might be their frequent target.
On the other hand, if you cannot keep your pet from climbing up the sofa, you might need to practice some protective and cleaning measures. For your upholstery, you should vacuum your sofa at least once a week. For your leathered sofa, using a sofa cover can help prevent scratches and cuts as slight damage can ruin the entire furniture right away.
Conclusion
Taking care of your furniture is a serious matter. Apart from keeping its best appearance, a piece of weak furniture might cause accidents if it suddenly falls apart. With proper care, you can maximize its use making every penny worth it.