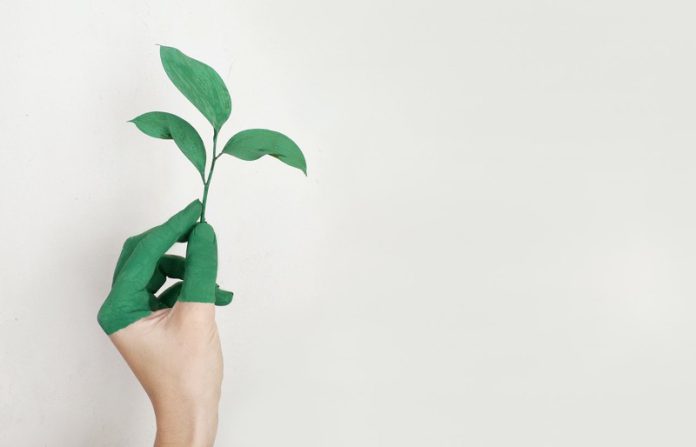 Since you are here, reading this article, you are probably aware of all the benefits of having a sustainable home – prolonging your home's longevity, decreasing your monthly bills, being connected to nature, preserving the planet, experiencing a more simple and healthier lifestyle, etc. This all sounds amazing! But, making a home sustainable requires a lot of time, energy, and money, right? Well, not necessarily! Believe it or not – there are many ways you can have a sustainable home without major renovations. Yes, your home can become green without investing too much in it. And, that will be our topic of the day. Thus, if you want to know what are some simple and cheap things you can do to make your home more sustainable, keep on reading.
Repaint the Walls Using Eco-friendly Paint
Repainting the walls has always been one of the cheapest and easiest uplifting home decor ideas. One coat of paint can transform the look of the most humdrum areas without breaking too much sweat. But, regular paint is full of toxic substances which are far from 'green'. Luckily, nowadays, you can find many eco-friendly paints in almost all hardware stores. Just look for no-Voc paints the next time you decide to repaint your walls in a sustainable way. These kinds of paints are free from all substances that are harmful to us and to the environment! And, dont worry – they are durable and they offer high coverage just like regular paint. So, now you know what to do if you want to have a more sustainable home without major renovations.
Use Reclaimed Wood for Your Floors 
If your floors are damaged, you should definitely change them in the near future. Prepare yourself physically, emotionally, and financially for this step. You will have to move all of your household items to a storage unit, and, of course, ensure you find the right fit when it comes to storage. Then, you will have to find a good floor installer. And, finally, you will have to make sure you have enough money to pay for your new floors.
The first two things are unavoidable when it comes to installing new floors. But, the third one can be avoided. Namely, there is a way to save a substantial amount of money when doing a project of this kind! If you decide to use reclaimed wood (scaffold boards or corks, for example) for your floors, you will save a lot of money. And, not only that – you will also be one step closer to having a sustainable home. So, give this idea a thought – reclaimed wood, besides being cheaper, is easy to find and install.
Let There Be Light 
We don't have to talk about all the benefits of having natural light in your home, we are just going to say that a well-lit home is a healthy and happy home. So, if you have some rooms that don't have windows, consider adding a window or two. But, we know, doing that is not always possible. If this is the case with your home as well, consider installing a sun funnel – a discrete porthole that channels the natural light all the way from your roof.
However, adding windows and portholes may be an expensive renovation. So, if this is something you can't afford to do right now, but you still want to add light to your living space, consider adding some good quality lighting features which will be equipped with LED lights – lights that save energy and lights that decorate your home in an eco-friendly way! This way, you will have more light and you will have a more sustainable home without major renovations.
Think About Reclaimed Furniture 
When we think about renovation, we usually imagine replacing the roof, upgrading the kitchen, remodeling the bathroom, etc. But, renovation can also mean changing the furniture in your home. And, that too can be done in a more sustainable way. All you have to do is pay attention to what materials you are buying for your household pieces. For instance, if you decided to renovate the kitchen in a sustainable 'fashion', you should use the previously mentioned reclaimed wood for your kitchen elements, you can install a recycled worktop and backsplash, and you can find some good second-hand tables and chairs.
Speaking of furniture, don't think that it will look like trash just because somebody else used it. With a little bit of sanding and painting, you can bring any piece to life. So, go shopping at your local flea market, thrift store, or even antique store. And, when you find something you like, be sure to know how to transport it properly to your home. If you are not sure, you can ask professional movers such as those from roadwaymoving.com for a piece of advice. Older furniture must be handled with care until restored.
Solar Panels are Always a Good Idea 
Installing solar panels on your roof (or on some other place in your home) is a great way to save your money on the electric bills and to do your part in helping preserve the planet. That is why this is one of those outdoor home improvements to watch out for this year. And, that is why this is one of the best ways to have a sustainable home without major renovations. Depending on your budget, you can decide to buy one or ten solar panels. And, since they are placed outside, you will not have to worry about any renovations. A professional solar panel installer will come to your home, climb on top of your roof, and install your solar panel in just a couple of hours. So, consider making this change – it is a great step towards sustainability.
As you have seen, there are many ways you can have a sustainable home without major renovations. Do some researching on your own as well! You never know when and where you will find a sustainable project that will be perfect for your home.
Meta Description: Looking for some ways to have a sustainable home without major renovations? Look no more – just keep on reading.