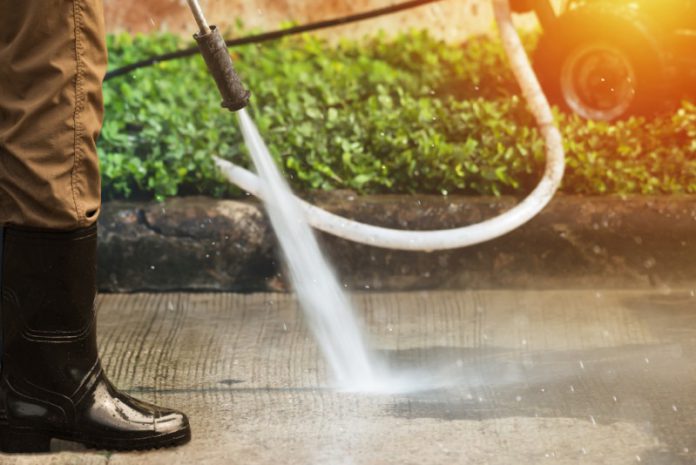 Your home's appearance shouldn't just look great on the inside but the outside as well. There's no better feeling than seeing your entire home in the best shape possible. With that, improving your home's exterior is simply a must.
Everyone wants to increase their curb appeal. Not only can it make them look great, but it can also feel amazing seeing your hard work pulling off. With that, listed below are the ways to add more curb appeal to your home.
Creative Pathways
Having a concrete pathway may help to emphasize the beauty of your yard. While plain concrete will do its job, switching to stamped concrete will improve the appearance of your home. With this, you can allow bare concrete to have an added design, making your home look creative and beautiful. Moreover, it will still allow your home to have a natural feel as it'll look like stone with a great pattern.
Alternatively, if you'd like to upgrade your pathway into something grand and unique, using stained concrete, will help to give it color as life. There are plenty of colors and patterns that you can choose from that'll help emphasize your yard's beauty. will help to give it color as life. There are plenty of colors and patterns that you can choose from that'll help to emphasize the beauty of your yard.
Install Outdoor Light
Your home shouldn't only look fabulous during the day, but it should also look amazing during the night. To help your home emphasize its beauty, adding outdoor lights would make your home pop in your neighborhood.
As you install outdoor lights, try to keep its ratio balanced as much as possible. Warm lights would help you achieve the look for a soft and luxurious effect. Additionally, it would be helpful to add outdoor lights to your garden. It'll help emphasize the beauty of your landscape design, maximizing your curb appeal.
Maintain Your Lawn
Having a beautiful lawn would help to boost the appearance of your home. With the fresh greens and beautiful plants, your home would look livelier and more calming to the eyes. While adding some fresh plants would help do the trick, adding a landscape design would benefit your property.
As you add a landscape inside your property, ensure that you maintain them well. However, if you're too busy to tend to your garden's needs, you might want to consider hiring a gardener or switching to low-maintenance plants. That'll help you retain the appearance of your yard without the added work.

Add A Relaxing Patio
One of the best and beneficial ways to improve your home's curb appeal is by adding a patio wherein you can relax or hang out. With a deck, you're extending the usable space in your home that allows you to sit and do some things quietly. You can use the area for drinking your coffee, reading a book, or even from home.
As you design your patio, ensure that the furniture matches well with your exterior to create a unified look. Moreover, it would help if you also were wary about which material you're going for. You need to account for the design and maintenance as it can affect the longevity and appearance of your patio furniture.
Upgrade Your Door
Your door can highlight the appearance of your house. That's the first thing that people see before entering your home. To give them a great impression of what the inside awaits them, upgrading your door would surely improve your curb appeal.
Depending on your house's exterior, you can choose to repaint your door or replace them overall. You can go for fun colors or choose a classic wooden door that looks sophisticated and chic. Depending on your style, you can add metal elements to add character to your door. Additionally, it would be helpful if you could add a smart lock, as it adds beauty to your home and maximizes security inside your home.
Power Wash Your Exterior
Even with the most beautifully designed home, if your exteriors are dirty, it will not help to make your property look fantastic. To ensure that your house looks polished and neat, you should power wash them at least once to twice a year.
Power washing your house can allow your home to look new and well-taken care of. As you power wash, don't forget to clean the roof, gutter, garage door, pathway, deck, and driveway as well. It'll help give your home a quick refresh that'll soothe the eyes. It'll also act as a maintenance to keep your house great longer. Moreover, you can choose to hire a power washing service or do it on your own, if you have the machine.
Conclusion
Your home's curb appeal would not only help to make you feel good about your property, but it can also help to increase your property's value. As you redesign your home, don't forget to thoroughly clean the entire area to allow it to display its full potential.