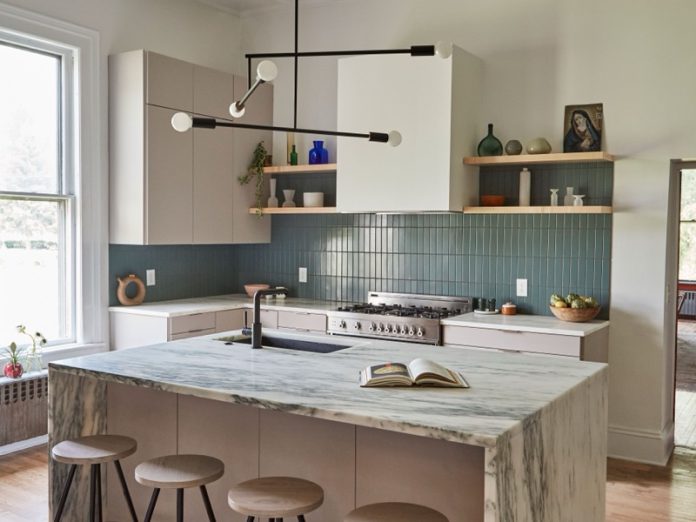 There's nothing quite like planning your first home. The excitement comes from all the potential designs that you can incorporate into your daily life. The possibilities are endless, and many styles can inspire the aesthetics of your property.
If you are after adding good value to your home, certain trends can increase the worth of your property. After all, a good design and elegant home style require a lot of creativity and work. These can add a worthy addition and function to the property.
Let these home design trends add value to your property. All homeowners deserve a good boost to a place they call home.
Garage door
One of the most common ways to boost property is by adding a garage door. A garage door repair company offers services that help increase home value. Professional garage door installation technicians can help you with the best designs and long-lasting installation.
Many door designs add curb appeal to a property. Curb appeal is "the visual attractiveness of a house as seen from the street." Adding a big item such as a beautiful garage door can pique the interest of home buyers. Durable models and classic designs always stand the test of time and use.
Before putting out properties for sale with garage doors, pre-inspection is necessary. There's nothing more valuable than a well-maintained garage door mechanism. Whether you need a garage door spring repair or an opener repair, you should have experts take care of it.
Marble countertops
Over the years, marble has made a steady come back to the interior scene. Though it's not a new concept to use marble, recent decades have witnessed a steady rise in marble additions. Many homes and interior decorators choose marble as house material. Marble countertops add a flare to any kitchen.
If you want to have a clean, random design that elicits elegance, marble is the material for you. Designs with marble material always add a very fresh look to well-preserved properties. Coupled with clean lines and a pure atmosphere, the addition of marble can hike the value of properties.
Maintenance and attentiveness are key to making the marble surface look flawless. The more well-preserved the marble countertops are, the more justifiable the additional price tags are to home resale prices.
Minimalist homes
The beginning of home design and architecture always mold to a specific lifestyle. In the past centuries, the highlight on material collection and expansion has been valuable. That's not the case in recent times.
The rise in minimalism or minimalist design has been making waves in interior design. The concept and ideology of material detachment are reflected in homes as well. Many millennials prefer cleaner designs, and the "less is more" trend adds value to home prices.
Many property buyers want to start with a clean canvas. What better way to channel that desire than by getting the property that boasts of clean style? The starting point of having less excess allows for more opportunities to shape homes to personal preference. Minimalist homes give buyers a well-designed canvas they can style accordingly.
Landscape
Good views and pleasant home atmospheres always add instant value to any property. All design and home styles are a product of mix and match with the land and infrastructure. As such, landscape designs came about from integrating some nature into residential properties.
As many buyers want to have a touch of nature, the presence of landscape becomes a necessity. There's nothing quite like having the greenery greet you every morning. Many people invest in a good landscape.
The best landscape designs often result in a more valued interest in properties. Incorporation of mother nature usually means a fresher start. Many home buyers have an interest in a slice of wilderness in closed property outdoor space. Good landscapes can become a functional area for outdoor gatherings with friends and family.
Smart home innovations
Technology makes life easier and more convenient. There are many things you can't do before that you can now do in the blink of an eye. As such, significant innovations always top valuable trends to property. Who wouldn't want a home that makes things safer, easier, and more efficient?
Recently, the rise in smart homes or smart systems includes properties as well. The game to make things more automated and faster becomes a point of value for homebuyers. From big automated gadgets to high-end security systems, smart homes often fetch a higher price tag.
If you want to make life easier and your home more valuable, adding smart gadgets is key. From smart light bulbs up to AI-powered fridges, homes become more valuable with relevant technology. Smart devices sell convenience in an already comfortable personal space.