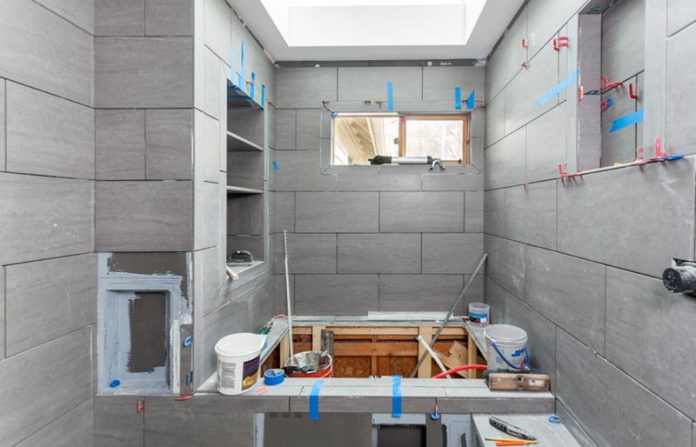 Deciding to have a bathroom renovation is one thing, but looking for the right contractor for it is another. You can't simply choose someone without considering a few essential factors. There may be several options, but it's tricky to pick immediately, especially if you don't want the result to be a horror story waiting to happen.
If your bathroom is in desperate need of a makeover, better get on with the hunt for the right contractor you can trust. The earlier you start searching, the better. That should give you enough time to do your research, perform background checks, and ask the right questions before making a final decision.
Whether it's your first time or not when it comes to bathroom renovations, it pays to know how to hire the best people fit for the job. After all, you're making another investment. And one way to ensure your investment won't go down the drain is to bring in a reliable, efficient, and trustworthy contractor to help your dream project turn into a reality.
Where to start looking
A quick internet search for bathroom remodeling contractors can lead you to thousands of results. That's the thing with plenty of options—they can prove to be really confusing. One way to narrow down your list is to make a local query.
So if you're from a specific place, for example, Sydney, you need a contractor located in the area. If you search for Sydney bathroom renovations services on the internet, it will give you the best contractors in the city, and you can mark the ones nearest you. The good thing about choosing local contractors is that the contract price and other costs will most probably be lower since you won't need to pay extra for surcharges, including transportation and other extra fees.
After you've narrowed down your choices based on location, it's time to start doing some background checks. If the company has a website, you can check their testimonials and customer reviews. You may also visit their social media pages if you don't find their website content adequate.
Try to look beyond the impressive photos of their projects. Dig deeper and find out what their customers have to say about them. Do they complete their projects on time? Do they cater to different bathroom themes, styles, and decors? Were there several instances their projects had to run over the budget? Finding answers to these questions can significantly help you identify if the contractors you have on your list are worth the spot.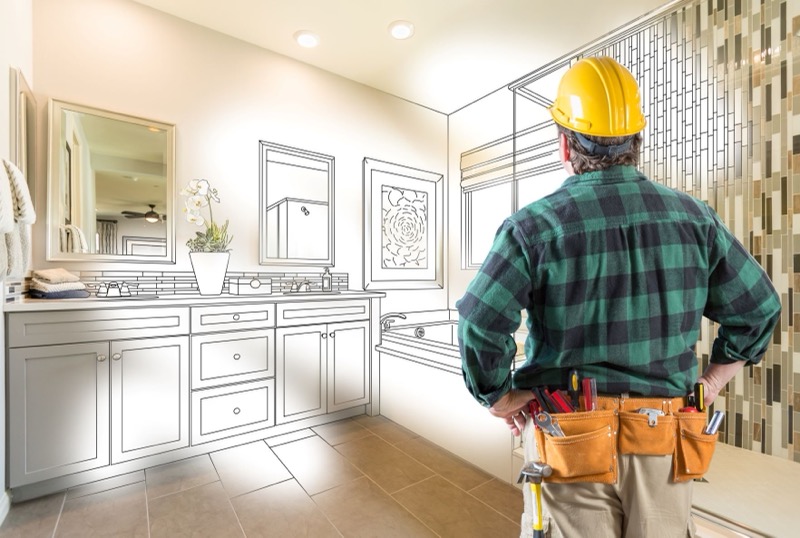 Asking around
Aside from an online search, another tactic you can try is asking your friends and family for recommendations. Some of them may have remodeled their bathrooms recently, and they can perhaps put in a few good words or suggestions on how you can hire the right contractor. Ask them how their experience was and what led them to get that person for the job. What considerations did they make? Was the person referred to them, or did they find the details somewhere?
Don't just take their word for it, though. You'd still want to do your research and check the legitimacy of the person or company they're referring to. Don't forget to review the previous work of the contractor and see if they meet your expectations. It's also best to consider at least three or four contractors before you land on a final decision. Doing so will give you enough leverage and options to guarantee that you'll end up hiring the right one.
Getting multiple quotes
Budget is one of the most crucial aspects you need to consider when looking for a bathroom remodeling contractor. Since this is another one of your investments, it's only fitting to be wise about it. As you talk to your prospects, ask them for quotes or estimates so you can have an idea of how these providers stack up against each other. Moreover, you can get a better perspective on estimated costs these days, which may also translate to the caliber of work that each company offers.
Ask for estimates or quotes to be in writing. That way, you can review each of them carefully. Check on the details and whether the paper reflects everything you've previously discussed with the company. There should be no problem concerning the computations and totaling of the material quantities and measurements.
As you do all these, try your best to keep an open mind and be flexible about the budget. The cheapest option doesn't always mean the best one, and the opposite is also true. Again, it still boils down to their quality of work, how fast they can deliver, and the services included in the contract. Sometimes, you may be offered a lower estimate, only to find out in the latter part of the project that the cost doesn't include other specifications, such as a full warranty on workmanship and materials.
Yes or no on upfront payments?
Another scenario you'll most likely encounter as you search for the right contractor for your bathroom renovation is being asked if you can pay in cash or at least give an upfront payment for the project. There's no rule of thumb when it comes to such circumstances. However, you may have heard of people being ripped off after paying upfront, and that's not something you'd want for your project.
On the other hand, not all cases end up being a nightmare. Sometimes paying upfront can be a wiser decision in the long run. You no longer need to worry about staggard payments, and you can just focus on monitoring the progress of the renovation. But before you agree on cash or upfront payments, make sure there's a legally binding contract stating all the details you require for the project. Don't hand in payments to anyone from the team, particularly individual names or third parties.
Final words
It's not every day you look for a contractor for a bathroom renovation, so it's only natural if you're not entirely certain how to choose or hire one. The key is to know the right qualifications to look for to narrow down your options. Once you have at least three or four companies on your list, you can start conducting interviews and asking for estimates.
The tips mentioned above should help you make the process easier and more efficient. Remember that your investment, no matter how small or substantial it may be, deserves the best people who can provide the right services for the right price.