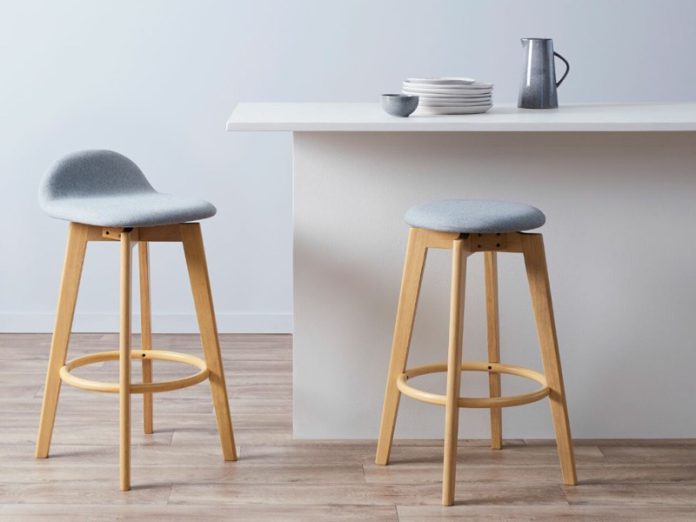 The Hampton Bar Stool is an integral part of the Hampton style home kitchen. It helps to give an elegant look to your kitchen design.
The kitchen is the centrepiece of every home, and island benches are the focal point of functionality. When you add a bar stool, it will enhance the look of your kitchen.
Because it can be your comfortable place to chat. It can also be a place to complete your dinner. So a Hampton homeowner must want the perfect bar stool that only Hampton can deliver. Also you can check out La Maison
So here are our top 10 Hampton Bar Stool descriptions that will help you choose.
Some of the barstools or counter stools are:
black bar stools, rattan bar stools, white bar stools, kitchen bar stools, wooden bar stools, bar stools melbourne, leather bar stools, Hamptons bar stools, modern bar stools, wicker bar stools, french provincial bar stools and so on.
Broom Stool
It is a bar made of leather and brass which will give you a comfortable seat. This elegance bar stool is made in Sydney. Its finish and foot rails fit your home decor. It is also designed to have a touch of modernity. These bar stools come with hard brass brackets that support your back.
LA Bar Stool in Beige
If you want coolness and comfort at the same time, beige decor is best for you. It has a cut out on the back which gives it a unique look. It also comes in white, chevron and gray fabrics.
Hagen Bar Stool
The rattan woven seat is best for you with a combination of comfort and style. Its black iron legs take up little space, making it the best choice for a small space. It can give an aesthetic look to your white wall.
Hay About A Stool AAS38 in White
It comes in different heights and colors that can be customized. It is the perfect addition to your kitchen.
Norrayrd Bar stool
It offers a classic style that fits any interior style. When you choose a black bar stool, it will blend in with other furniture. It comes with a traditional design. Its spindle back and slim legs will help you to sit comfortably.
Bistro Bar Stool
This bar stool has all the elements to suit the classic Hampton style. Synthetic cane stools of print in white and black combination will help you sit comfortably. It is made of cane frame which adds texture. It is also lined with light wood tones that make it durable.
Orelia Velvet Bar Stool with Gold Legs
If you like luxury and comfort then this may be desirable for your kitchen. This velvet bar stool offers several colors such as dark green, blue, purple and black. You can choose one to match the color of your sofa's cushion.
Klein Bar Stool
Luxurious velvet upholstery that comes with a foot seat. The space for the comfort of the feet is made of tubular brass. The seat is round and anchored with pale wood.
Olsen Bar Stool
It is made with completely natural materials. There is a hardwood base and rope woven seats. It is available in a combination of black color and natural cord. This may be the best choice for a modern beach house.
Ghent Counter Stool
This is an elegant mix if you want comfort and style at the same time. It is made of light wood, so it is easy to carry. It is effective against wood floors, tiles and concrete. It comes with a gray fabric that fits with your Hampton style home.
Final Thought
If your home is Hampton style then you must want the best furniture for its furnishings. You want to choose the best Hampton Bar Stool especially for your kitchen. So here are 10 best Hampton Bar Stools, from which you can choose the best bar stool for you. Above all, you must choose a Hampton Bar Stool that suits your needs and convenience. Read more here how to pick.