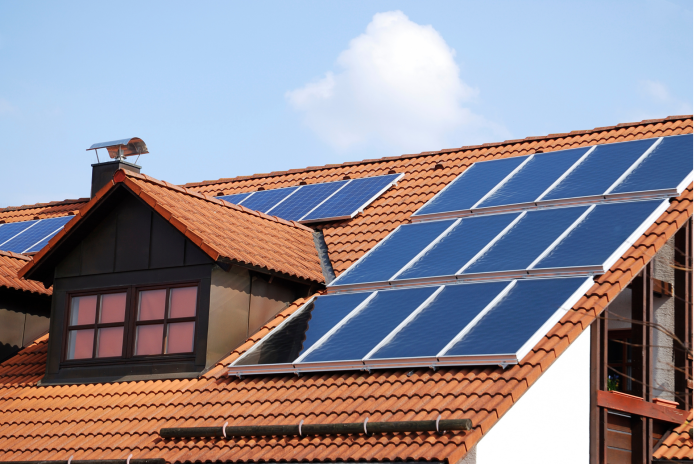 Reputed as a leader in solar energy for a long time, New Jersey offers some of the best incentives for solar energy installation in the United States. New Jersey continues to encourage people to go solar with huge tax exemptions, Solar Renewable Energy Certificates, and a strong net metering program. With these incredible rebates and incentives, the Garden State remains one of the best places to switch to solar.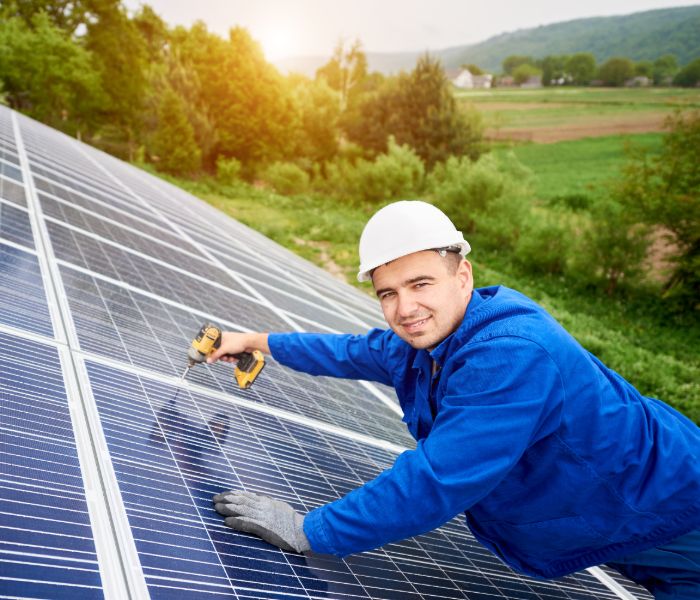 In this article, we discuss how to switch to solar in New Jersey, the financial options available to you, the rebates and incentives, and other important things you need to know about going solar in the Garden State. Visit Website for more information about making the switch to solar.
How much does solar cost in New Jersey?
Even within New Jersey, the cost of installing a solar energy system can vary based on a range of factors including:
The quality of the solar panel
The cost of installation and permit
The size and angle of the roof
The electricity needs of the property
In the state of New Jersey, you can expect to spend between $11,730 and $15,870 on the installation of solar panels. When calculating based on cost per watt ($/W), the cost of installing the solar panel ranges from $2.35 to $3.17 in New Jersey. You can visit EnergySage to compare the cost of Solar panels in New Jersey with other states in the U.S.
The Solar Payback Period is another important calculation for homeowners to look into when thinking of switching to solar. The solar payback period helps the buyer to know how long it would take for them to recover their initial investment through their solar system electricity savings. The payback period is 6.28 years in New Jersey.
The cost of installation notwithstanding, you have many affordable options to finance your solar panel systems. A common option is to pay for solar through cash purchases. The good thing about cash purchases is that it often gives the most long-term value for your money. In case you don't have the financial muscle to make an upfront purchase, you can opt for a solar lease and solar loans as alternative options to finance a solar energy system.
How much energy can I get from solar in New Jersey
In addition to the power output of the solar equipment you decide to install, the intensity of the sunlight that hits your solar panels will largely determine the amount of energy you will generate with the panels. Even on days with relatively low sunlight, the rank of New Jersey in solar output and capacity is very high.
There are a lot of other factors that determine the amount of solar energy you can produce. A few of them include panel orientation, shading, and panel angle. All these factors are parameters to be considered when calculating your total production estimate and to predict the amount of energy your solar energy system will produce over a period of time. With all these calculations, you will be able to come up with a clear estimate of how much electricity will be produced by your solar installation. You can use the EnergySage Solar Calculator to see how much you can save with your solar panels based on factors like shading and geographical location.
New Jersey solar incentives
The solar incentives and programs of New Jersey are quite impressive and considered as some of the best in the United States. That is why the installation of solar panels is such a great investment in New Jersey.
The cost of going solar in New Jersey can be significantly reduced by taking advantage of the following incentives:
The federal solar tax credit: New Jersey homeowners can get a tax credit of 26% of the total cost of installing their solar system. However, it is important to note that the tax credit will be reduced from 26% to 22% after December 31st, 2022. Also, to benefit from this tax credit, the solar system must be gotten through purchase, and not lease.
Net Metering in New Jersey: This program allows you to sell excess power that is generated by your solar system by sending the excess power to the grid, all at a retail rate that is often higher than the wholesale rate. The top New Jersey providers of net metering are the Jersey Central Power & Light, Atlantic City Electric, and the Public Service Electric & Gas.
Solar Renewable Energy Credits (SRECs): In this program, you will get compensation in form of SREC-II for every kilowatt-hour that is produced by your solar system. So, if you qualify for this program, each SREC-II you receive is equivalent to $90.
Solar Investment Property Tax Exemption: Owners of solar panels are exempted from property tax on the value added to their property because of solar system installation.
Who installs the solar panels?
The surest way to get a solar system that satisfies all your power needs is to engage the service of a licensed and experienced solar installer. Going through this route will also ensure that you get a solar system that will serve you with no issues for years.
A professional solar provider will schedule an inspection of your property, recommend the best option of the solar system for you, and where to install the solar panels for optimal performance.
Also, an experienced solar expert can be counted on to provide you with a solar system that enhances the value and the appearance of your property. Lastly, with the help of a New Jersey solar contractor, you can access all the solar rebates and incentives that are available to you, thereby reducing the cost of switching to solar.
Make the switch to solar energy!
If you are a homeowner in New Jersey who is looking to switch to solar energy, now is the best time to take action. There are many benefits to going solar in New Jersey, especially when you consider the truly great rebates and incentives that will save you from spending a huge amount.
In fact, by engaging the service of a professional solar contractor who has adequate experience in the field, the investment you make on the installation will be worth every penny because your situation could mean that the utility company would be owing you money.