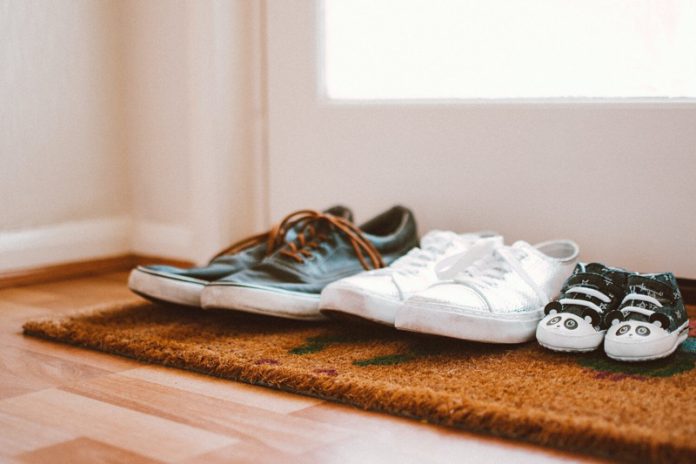 Among the first things that your employees, visitors and customers see when they arrive at your premises is the entrance mat. It offers a great opportunity to make your business look welcoming, and it also keeps the rest of your premises cleaner and safer by removing water and dirt from the soles of shoes. Beyond any aesthetic requirements that you may have, you need to also look at various different aspects of functionality – so here is our handy guide to help you out.
Indoor
Indoor entrance mats are the most obvious option. These are placed just inside your doorway to dry and clean the shoes of the people walking on them. You will need to think about a couple of different factors when choosing this type of mat: firstly, the amount of traffic that you expect (higher traffic means that you will need a mat that is more durable, easier to clean and more absorbent) and the expected type of traffic. If you run a pub adjacent to a number of farms, you can probably expect to see some muddy boots, for example, whereas an office in the city centre will probably never see any mud at all. Choose your matting appropriately – a good quality rubber mat will scrape the shoes clean, whereas a microfibre or cotton mat will quickly get clogged up with that kind of dirt.
A popular choice for particularly high traffic areas is the barrier mat – it's a great option for scraping the shoe clean, but also looks professional and stylish. This type of matting often combines the features of a classic outdoor and indoor mat, so it will have both shoe-cleaning and water-absorbing properties.
Outdoor
Outdoors, there is little point in using a mat that can absorb water – in rainy or snowy conditions the mat will inevitably become saturated before it has the chance to do its job. In these areas rubber mats are the way to go because you are mainly looking to reduce the amount of dirt and debris that makes its way into your building, as well as providing a stable, non-slip surface for your customers and employees. Make sure you select a rubber mat that is designed for outdoor use, though; it should have holes or gaps throughout to ensure that water can drain through easily and does not simply sit on the surface and become an issue.
Additional considerations
You need to ensure that your mat won't slip and slide when it is stepped on, as this could be a major health and safety issue. Look for either vinyl-backed mats or the premium option, which is rubber-backed.
Finally, if you have particular fire regulations to adhere to, then you should ensure that you only use matting made from materials that are certified to specific guidelines and European standards. These types of mats should be clearly marked by your matting supplier or manufacturer, so ensure that you get the right type of fire-resistance for your application.