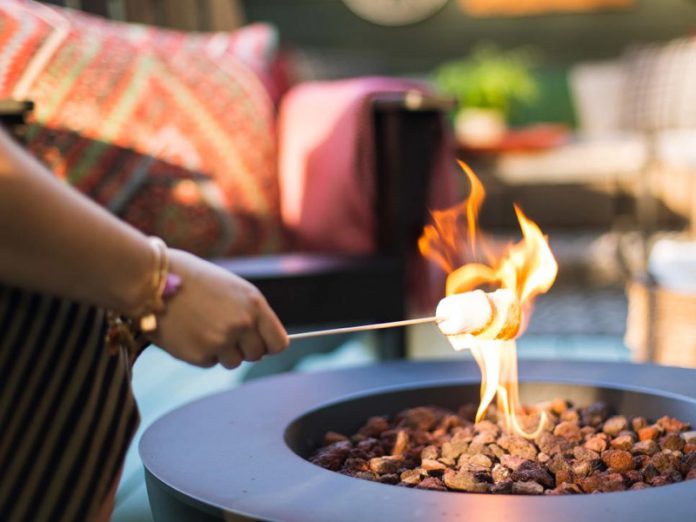 Having a big fall party is an old tradition — and we mean very old. In many cultures, autumn harvest festivals go back for literally thousands of years! So, even if you don't have any sheaves of grain to take to market like your ancestors might have done, hosting an autumn throwdown puts you in good historical company. There are so many awesome ways you can throw a fall party that it can be hard to grasp all of your options! Ahead, we're going to talk about seven of the best fall party ideas that will give you amazing memories in all seasons to come.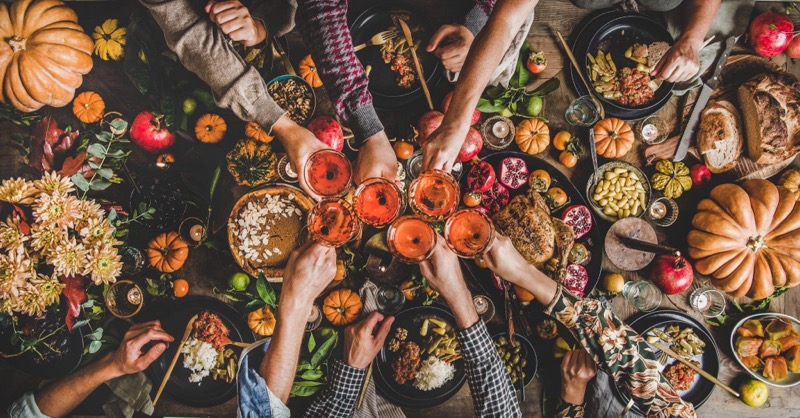 1. Backyard Barbecue
Summer cookouts are great, but why hang up your grilling accessories just because it's a little chillier? A sweater weather cookout can still be a lot of fun, especially if you've got a great multi-season cooking tool like a WiFi pellet grill. Consider setting up some heat lamps or a fire pit where people can get warm and enjoy each other's company! Colder weather also often means that your guests will be ready to tuck into something hot and hearty, so come prepared with your most finger-licking recipes. Ribs, pulled pork and BBQ chicken are always excellent choices! A key tip: Stock up on a little extra fuel such as charcoal or wood pellets, since you'll burn more in cold temperatures.
2. Halloween Party
Getting your friends together for Halloween is one of the most time-honored fall traditions! There's something about having everybody dressed up in a goofy (or spooky) costume that encourages the hilarious and unexpected. When you throw in fun possibilities like baking Halloween treats, it's easy to see why so many people call it their favorite holiday! Halloween parties are also awesome if you like a little bit of theatrical decorating. Massive Halloween dioramas of skeletons and monsters are great for the front yard, but backyard party decor should usually leave more room for the living humans. Items like fake tombstones and spider webs are ideal, and don't forget about the power of lights and sound and fog machines! 
3. Pumpkin Carving
Carving pumpkins is a fall tradition that's fun for all ages and gives everybody the chance to express their creativity. From classic jack-o-lantern faces to funny pop culture designs to gorgeous works of art, there are so many things that you can do with a pumpkin. Let everybody loose on their own jack-o-lantern and see what you end up with!
To make carving easier, grab some small serrated carving knives for everyone. These will work more efficiently than anything that's probably in your kitchen, although a big knife and a scoop are important for the initial clean-out. Remember to also keep a few black markers on hand so people can draw on their designs for more accurate cuts — plus, of course, some candles for lighting inside the pumpkins.
4. Bonfire 
It's hard to beat the warmth and atmosphere of a campfire on a fall evening. Campfires invite conversation and camaraderie, and they make it possible to continue comfortably spending time outside well into the fall. Plus, a campfire opens the door for classic fall activities like making s'mores! Be sure to keep safety in mind any time you build a fire, and follow basic precautions like making sure your fire pit is at least 10 feet away from any buildings or trees. Got guests with asthma or just don't want to deal with the smoke? The new generation of smokeless fire pits use fuels like propane for all of the heat with none of the air pollution.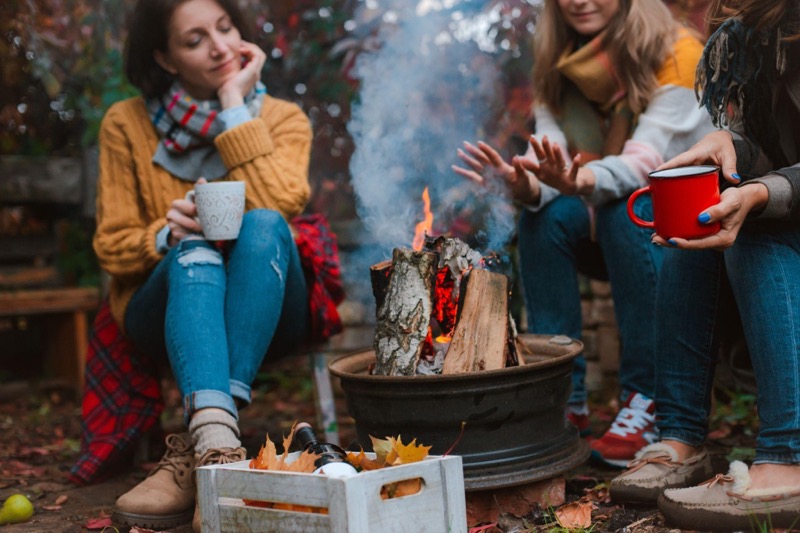 5. Projector Party
A projector, a screen and a streaming device are all you need to host a backyard fall movie night! (Optional but recommended: a Bluetooth speaker for improved sound.) Horror fans, of course, will love watching their favorite fright fests in the dark and chilly atmosphere, but any genre works as long as it's something your guests enjoy. Make sure to offer some blankets and hot drinks! Fall also means football season, and many fans like to use their projectors to watch their favorite teams in the fresh air. (It may not be the stadium, but at least the food is cheaper!) If you're hosting a football watch party, it's a great idea to offer some favorite game day foods like chili, wings or hot dogs.
6. Whisky Tasting
A whisky tasting can be a perfect choice for an outdoor fall event. Even if your friends aren't whisky nerds, fall is a wonderful time for anyone to enjoy the rich flavors and warming bite of a high-quality whisky. And if your friends are whisky nerds, then they're in for an experience they're all sure to remember! You can run this a few different ways. If you're up for spending the money and want a tip-top experience, professional whisky connoisseurs hire out for home events. Otherwise, select some of your favorite whiskys from your own collection, or ask your guests to bring some of their favorites. Don't forget to offer some water or unsalted crackers for palate cleansers!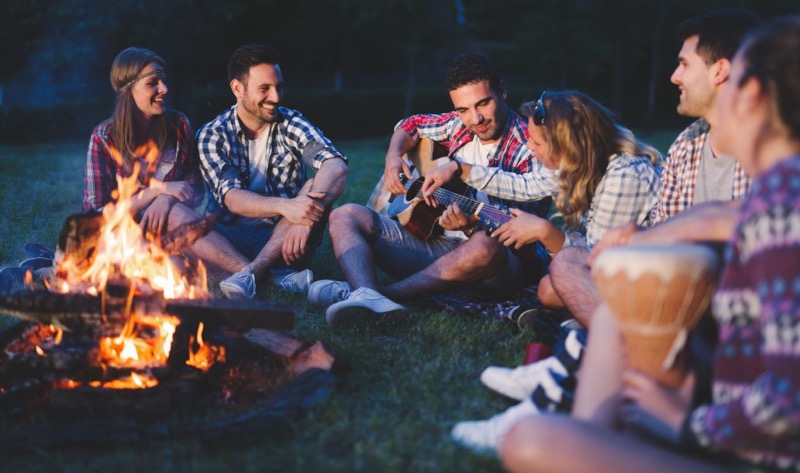 7. Camping/Glamping
If you like a little more adventure in your outdoor events and don't mind the chill, fall is a great time to go camping! Many natural areas are at their most spectacular in the fall as the leaves change color, and crowds tend to thin out at most popular campgrounds as summer ends. Get some friends together, bring some beverages and campfire food and enjoy nature in all its grandeur.
Fall camping definitely requires a few extra precautions, such as layering up for warmth and accounting for the shorter days in hiking schedules, but it's nothing the average outdoors fan can't manage. Those who aren't crazy about roughing it could also consider the increasingly popular "glamping" campgrounds, which include much more sophisticated amenities like heated tents and professionally cooked meals.