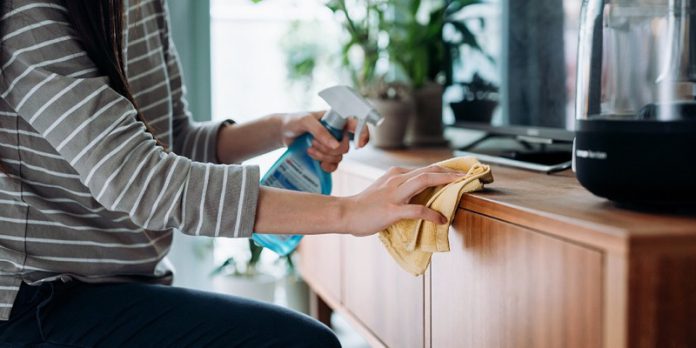 Polished furniture is always in fashion. It has a presentable look and is interior decoration. But at the same time, the glossy surface is more capricious – spots instantly appear on it even from a light touch. Contrary to popular belief, cleaning polished items is not so difficult – for this you need to learn a few simple rules.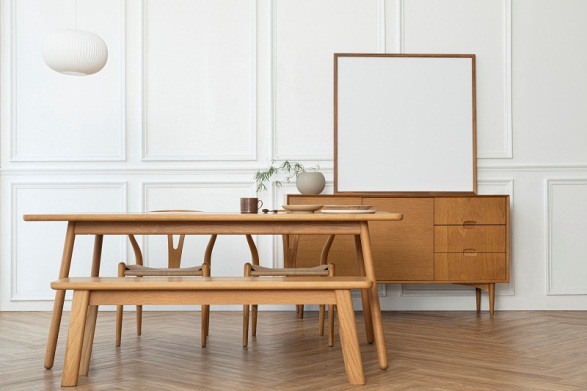 6 Tips from our Experts
Glossy surfaces differ from matte surfaces in that:
Attract dust more strongly;
More susceptible to pollution;
Vulnerable to mechanical damage – if handled carelessly, scratches and cracks appear on the furniture.
Polished products will retain their original appearance for a long time if you take care and regularly clean upholstery.
Regular cleaning–
Avoids heavy dirt and dust deposits, it is much easier to wipe the furniture daily.
Use of care products that do not contain alcohol –
The effect of this product will spoil the surface.
Furniture should be wiped with a soft cloth –
Suede, wool, cloth, flannel, felt are suitable for this.
Gentle temperature regime –
Do not place such interior items near heating devices or put hot objects on the surface.
Furniture should not be exposed-
To direct sunlight, otherwise, the glossy sheen may fade.
Exposure to moisture-
Is detrimental to wood in general, and especially to polished products: the material can deform, and the varnish can crack.
What is the Best Way to Clean Polished Furniture?
For cleaning, use special care products for glossy surfaces: special polishes, polishing pastes to restore shine, sprays. The product is applied to a napkin, evenly distributed over the surface, and after a while, it is wiped clean until it shines. Excessive dust deposition is prevented by the use of an antistatic agent, which creates an invisible protective layer on the furniture. For cleaning, it is better to use soft dry cloths or specially impregnated napkins, which easily collect dust and enhance the glossy effect.
How to clean furniture if you don't have factory products? It's very simple – to use what is in every home:
Vegetable oils
Vinegar
Sleeping tea
Flour
Beer
Shampoo
Salt
Milk
Vegetable oil will renew the shine of the polish, tea leaves or a beer and wax blend will deal with stains and other contaminants, and flour can absorb excess moisture.
How to Remove Stains from Polished Furniture
To remove stains, use all the same polishes or special stain removers for polished products. If these are not at hand, it is quite possible to get by with homemade products.
Greasy stains – tea leaves, vegetable oil, a warm solution of beer with wax and sugar in the ratio will come to the rescue.
Water stains from a dresser or table are easy to remove with flour – you need to sprinkle it on the surface, and then wipe it with a swab dipped in vegetable oil.
Whitish traces from hot dishes can be dealt with by smearing them with petroleum jelly or a mixture of vegetable oil and table salt, and after a few hours, wipe the surface with a dry cloth.
To remove the remaining wax, you should carefully remove them with a knife blade, previously heated in hot water, and wipe the stain itself with gasoline and then with a clean cloth.
The Best Way to Clean Your Polished Furniture
If dry cleaning is not enough, Major Carpet Cleaners' experts can be washed using home remedies:
A mixture of wine vinegar and olive oil – A napkin is moistened in liquid, the furniture is wiped and polished dry
Beer with a piece of wax – The ingredients need to be boiled, cooled, wiped and polished with a soft cloth
A solution of water, shampoo and an antistatic agent will help to cope with dust, with which you can periodically wipe furniture.
We are often asked about:
How to choose polished furniture?
Pay attention to the quality of the woodwork, the presence of an interesting grain pattern and the integrity of the varnish. Polished furniture is very beautiful and will become a real highlight of your living room or study.
How to rub polished furniture?
For the treatment of polished furniture, it is better to use special products, which can be purchased both in specialized stores and in the departments of some supermarkets.
Where to put polished furniture?
Avoid places near heating appliances, in direct sunlight, or rooms with high humidity. Do not place furniture in a walk-through area.