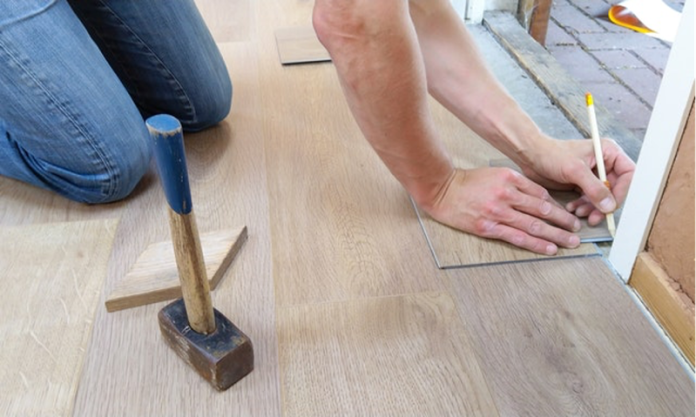 You may never bridge the gap between a small budget and a big renovation. However, it's still possible to transform your space with a shoestring budget. Here are four tips to help you refresh your home without breaking the bank.
1. Know Your Budget
First of all, you need to know your spending limits before taking on any work. How much can you afford to spend?
Your budget answers this question. After paying the essentials in a month, what's leftover is expendable cash you can put towards your home.
If you have less than what you need, set aside this cash in a savings fund. With regular contributions, you'll collect what you need to make a change.
2. Be Wary of DIY
DIY promises to be the cheapest way to renovate your home. But this only holds true if you're experienced and skilled with home renos.
If you take on work you aren't prepared for, you can actually add costs to your project.
What happens if you need to call an electrician after frying your breaker when you try to add a line to an existing electrical source? Or if you accidentally step on an old nail and need to get your tetanus booster?
You may consider an emergency loan online to help with these unexpected, urgent costs. You can find options near you by searching for online direct lenders with your city and state. Simply type this into your Google search to get started: quick cash loans near me + your hometown.
While emergency loans can act as a financial backup in a crisis, you should avoid borrowing them when you don't have to. Avoid DIY on projects that you're likely to screw up.
3. Borrow Tools
Half the battle of a home reno is having the right tools for the job. And this equipment doesn't come cheap. Larger jobs that need table saws, electric sanders, and nail guns can pile on hundreds to your price tag.
Before you give up on your reno dreams, ask friends and family to see if they have what you need.
If your loved ones aren't handy, check if your area has a tool library. This co-op works like a regular reading library, except it lends out tools and equipment instead of books.
4. Choose Small Jobs with Big Impact
You can make a big change to the look of your home without tearing down walls or putting in an extension. These small, inexpensive upgrades can have a massive impact on your space.
Painting your kitchen cupboards
Painting laminate countertops in a new color or faux granite
Using peel-and-stick backsplashes in your bathroom or kitchen
Using peel-and-stick tile to refresh floors
Painting your walls in a trendy color
Updating old faucets and other bathroom fixtures
Wiring modern light fixtures to replace outdated designs
Installing new light switch covers and heating grates
Buying a new rug, pillows, or wall art
When it comes to your next project, try to get these supplies second-hand. You can find good quality castoffs at your local Habitat for Humanity Restores.
It's thinking like this that can help you cut costs without cutting corners on the quality of your upgrades. Don't let a small budget hold you back. Use these tips to get you started, and don't be afraid to Google for more ideas. You'll find a lot of inspiration for cheap renos with big impact on Pinterest and other popular sites.