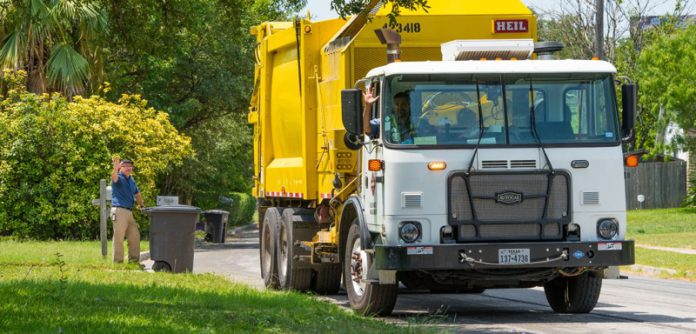 Are you tired of having a garage or attic filled with excess junk? Tired of having half your lawn littered with old furniture or bags of yard waste? Not sure what to do as the junk keeps piling up? If this sounds like you, then you should consider reaching out to a professional junk removal service. These junk pick up experts can help you get rid of old furniture, mattresses, old construction materials, yard debris, or even larger items like a hot tub or treadmill. Essentially, if you've got junk that needs to be removed, there's help.
But how exactly does this junk pick process work? Is it different depending on where you live and who you work with? And how do they even haul away all that junk? Here, we're taking a closer look at how junk removal services work and why they're a safe, effective, and efficient option for homeowners and property managers to finally declutter their spaces.
What are Junk Removal Services?
Junk removal services provide an efficient and safe way to help you get rid of all that unwanted junk in your home or office. Whether you own a home, you're a property manager, business owner, or even leading your HOA, you can call on these professionals to declutter and clean up your residential or commercial space.
Just go online or make a quick call, describe what you need to be hauled away, and they'll provide a free quote. In many cases, your junk removal can be scheduled immediately and they'll send an experienced team to safely and courteously haul away your unwanted items. They can also help you practice sustainability by finding ways to recycle some of your old items, keeping them from the landfill.
Is Junk Removal Different From Standard Trash Services?
At first, it might seem like junk removal is pretty much the same as your standard routine trash pick up you get every week. But there's a bit more to the story there and key differences to note if you're considering using these services. Your typical trash removal is usually organized by a local government body, such as your county or city. For most areas, this service doesn't come with an additional charge to the homeowner as taxes generally cover this. Garbage removal in this fashion usually comes once a week and they will only haul away what you can fit in one or two cans provided to the residents.
On the other hand, junk removal services become valuable when you have large amounts of junk to get rid of or help hauling away unusual or large items. In most cases, your city's trash removal won't haul away mattresses, heavy exercise equipment, or bags and bags of yard waste. With professional junk removal services, however, there's practically no limit to what you can have removed from your property. That's also why using junk removal services is ideal for homeowners when they're moving or renovating their property. If you need a lot of items hauled away quickly, calling on junk removal pros is your best bet.
How Does Junk Pick Up in Denver Work?
While every junk removal business will have a slightly unique process, junk pick up tends to work with a pretty simple and clear method. In fact, this simplicity and convenience is one of the top reasons why so many people love these services. All you have to do is give them a call or go online, describe what you need hauled away, and they'll offer you a free quote. In many instances, same day pick up can be scheduled so your home will be less cluttered in no time at all. But how does this all work?
Outside of making the initial call and paying for the services, the homeowner doesn't have much work to do at all. Simply schedule a convenient time and they'll show up promptly and get to work. And these companies aren't just two guys showing up in a truck. Junk removal services feature teams of professional and courtesy junk removal specialists who are trained on the proper and safe ways to remove all sorts of items. Not only can they get the job done safe and efficiently, but they'll be on hand to answer your questions and any potential concerns.
But you still might be wondering—what happens to all my junk once they've driven away? This is an important question as these companies work to safely dispose of your items according to local laws and regulations. Many junk removal companies also aim to make their practices as sustainable as possible. To do so, they'll work with nearby recycling centers to see which of your items can be effectively recycled, and thus, spared from simply being thrown into a garbage landfill. The more items we can recirculate or recycle, the better for our planet. They'll also try to donate any of your items to local charities.
Conclusion – How Does Junk Pick Up in Denver Work?
Over time, it's only natural that you're bound to stack up quite a bit of junk. Whether that junk comes in the form of old furniture, unused exercise equipment, mattresses, or just bags of yard waste from your spring cleaning, this junk can quickly take up space and become a hassle. But don't worry, there's help.
When your typical garbage services can't haul away your items, call on a professional junk removal team. They'll jump right into it and haul away practically any type of amount of junk that you need hauled off. Simply call them up, receive a free quote, and schedule the time for your junk pick up. These professionals will remove your old items as quickly, efficiently, and safely as possible and help you finally declutter your life. When it's time to take out the trash, why not let the professionals lend a hand?