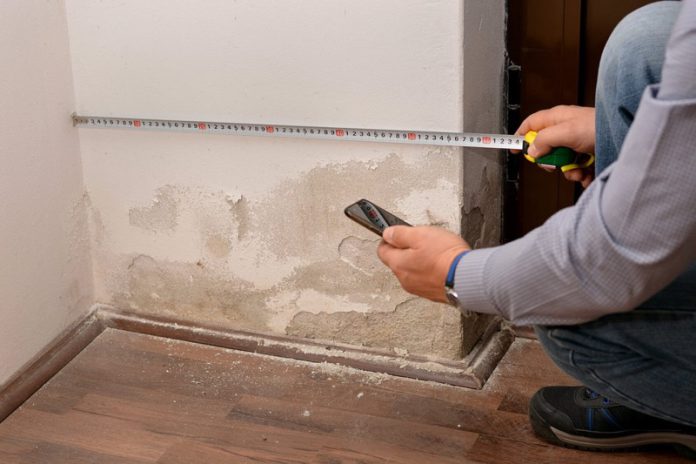 As careful as you may be, you just might have a disaster occur in your home. You always hope it will not happen to you, but it can. It can be very taxing on your family's emotional, mental, and physical health. Taking the necessary steps to get your life back in order quickly is extremely important to avoid major disruptions to everyone's health.
A major disaster that often happens to people is water damage from a leaky roof, broken appliances such as dishwashers or washing machines, broken pipes, or sewage backups.  You could also incur water damage because of a fire. Regardless of the cause of your water damage disaster, there are steps you should follow to get your life back to normal as quickly as possible.
Here are the steps you should follow in the unlikely event of water damage in your home:
Be safe. Do not stay in the home if it is not safe to do so. Use caution and protective gear. If safe, turn off the power and unplug electronics in the area.
Stop the water from flowing at the source of the damage. Turn off the water supply to the damage if it is caused by an appliance or pipe in your home.
Notify your insurance company about the damage and ask if they have any requirements of you. You will want to get information on your coverage and also document the damage. You should take lots of pictures to help your claim process.
Call a professional water damage restoration company and schedule them to come to your home as an emergency within 24 hours.
Remove your personal items and valuables from the affected area.
Start drying out the area by mopping or soaking up water until professional help arrives.
Safely turn on fans and air conditioning until professional help arrives.
Make sure your home is free from mold by keeping a watch for spotting or staining in the area. You may need to call a professional mold service to inspect and test your home.
Cleanup your home by sorting through your personal items for damage. Decide if you will need to discard damaged items or if they are salvageable. Clean fabrics that are machine-washable or take them for dry-cleaning if necessary. Wipe solid material items with a disinfectant if you choose to keep them.
After the area is free from water and mold, you will need to restore the space. You may need new walls and paint or new carpet and more. Some of this work can be accomplished as a do-it-yourself project, but you will likely need to hire a contractor to make repairs to your home.
Move back into the area and get back to your normal life!
Water damage can be a costly disaster and differs depending on your location.  Check out the cost of Water Damage Restoration in Las Vegas, as an example of average mitigation.