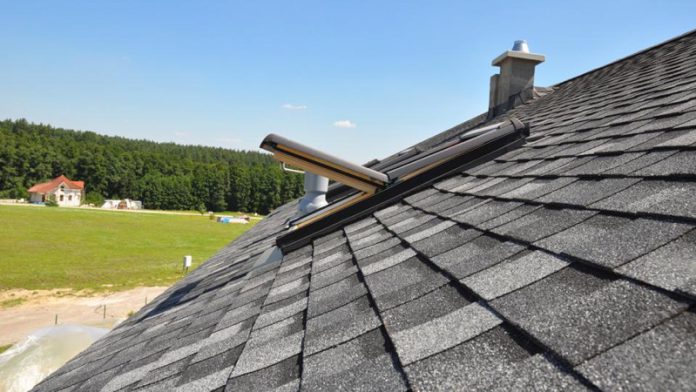 Being a homeowner takes a lot of meticulous skills to determine which material is the best for you, especially regarding roof selection. Roofing material has a wide variety of choices, and each type must match the roofing trend of where the home is located. One best material to choose is the best fiberglass roofing in Thailand. But why fiberglass roof is a trend nowadays in homes?
In the roofing industry, fiberglass has approximately 4% consecutively, year by year. Due to the modernization of industry, several private businesses, public organizations, and property owners are resorting to roof solutions that are easily maintained, environmentally friendly, and durable—such quality can all be found in fiberglass roofs.
WHAT BENEFITS CAN YOU GET WITH FIBERGLASS ROOFING?
With the rising popularity of fiberglass roofing, business leaders and homeowners across any country with a testament to the great benefit you can get with such a roofing solution. Now, let's have some major run-throughs about the advantages you can get with fiberglass roofing: 
IT IS CONVENIENT.
In selecting the best roofing system, no one can match the convenience that fiberglass can bring. Its seamless structure only means that there's no waste of space, at the same time reducing the pressure on local landfills and showcasing itself as being environmentally friendly.
Most fiberglass manufacturers in Thailand offer pre-cut material based on manufacturing premises to provide you with faster transportation and installation process. 
IT ASSURES SAFETY AND SECURITY
Safety must always be the priority during purchasing and installing fiberglass roofs regardless of public or private properties. When you choose a fiberglass product, you are assured of safety measures, for it is made using laminates that are corrosion-resistant and fire-retardant. For any property that prioritizes safety, choosing fiberglass is always the best choice… always.
IT IS VERSATILE
Different clients, different demands. Some of them ask questions like what makes fiberglass roofing different from others, including felt, slate, and much more. There is a vast array of benefits that fiberglass can offer, especially its versatility, where it can apply such roofing solutions to a huge range of structures.
Aside from commonly using it for flat roof surfaces, it can also be installed and maintained in roofs with pitched systems.
IT IS DURABLE AND LONG-LASTING
If you're looking for unmatched quality and durability of your roof, then fiberglass is the best way to go. It usually lasts over twice the life compared to felt which only lasts six to eight years.
When you have installed the roof on your property, you are secured of peace of mind due to its longevity. It is proven that fiberglass roofing structures can last for more than 20 years, making them a worthwhile investment for homes, offices, or business premises. However, there are still few other solutions that offer the same level of durability and long-lasting characteristics.
IT IS EASY TO MAINTAIN
Perhaps the term durable has been repetitive, but aside from that, the maintenance process is a no-brainer but is much better carried out by professional fitters and engineers. The chemical material brought by the innovative structure of fiberglass is seamless, which leads to a reduction of environmental erosions and water damages.
However, there are certain occurrences of unlikely events that damage the roof, but you don't need to stress out since these issues are guaranteed easy to fix. You can even identify the damage in no time and immediately rectify the issue with the fiberglass roofing.
WHAT ARE THE POSSIBLE DRAWBACKS OF FIBERGLASS ROOFING?
Regardless of the advantages, fiberglass roofing can offer, it can still bring undeniable disadvantages. However, these issues can only exist if there's no proper identification and immediate response to these. Let's glint some of the drawbacks of this roofing solution:
POOR INSTALLATION CAN LEAD TO SEVERE DAMAGES
Note that the material is made of glass; thus, it's better to give the installation duty to roofing contractors. They are the ones who can do the right process and correct materials to use during the whole course of installation. Remember, it's not made of metal or wood. Resorting to DIY can be risky, especially if you're not familiar with the process. Find the best roofing contractors in your area for better roofing results. 
WEATHER GIVES UNWANTED ROOFING ISSUES
If your place experiences drastic weather, winds can make cracks, and water can seep through it, resulting in less longevity and possible replacement that detracts your expenses. Nevertheless, with proper installation with the help of roofing contractors, they can do quality installation safe from cracks and damages brought by heavy weather.
AIR EXCHANGE ISSUES
Sometimes, when you install fiberglass ventilation in your home, the ventilation can be affected because of the roof's structure. It's better to exchange the ventilated region from spoiled air to pure air by asking contractors for certain adjustments in your home to ensure you get proper airflow from every corner of your house.
With all the best things you can get with this roofing solution, it's just about time to look for a fiberglass manufacturer in Thailand. We at Thai Plastwood have been consistently championing such innovative roofing material. We offer a wide range of fiberglass products, each carrying its advantages. Contact us for more information and proper consultation about what material works best for your property.