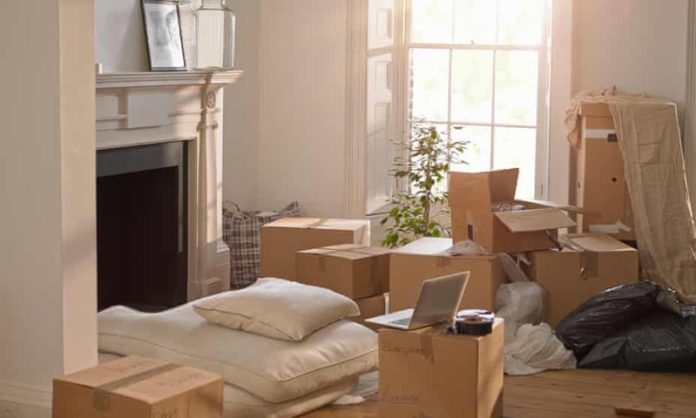 Changing your address and moving to a new home is such a thrilling experience. You get to design your new living space just the way you've always imagined, you'll meet new people in your neighbourhood and open a new chapter in your life. Moving house is also a great time to get rid of things that no longer fit in with your lifestyle and preferences. House relocation is one of the best reasons to carefully think about the items and belongings in your living space and to make new arrangements, declutter, and free up more available space in your home and in your life.
In this article, we'll share with you five main things that you can get rid of when moving your home.
Things that you never use
As active consumers, we all have those things at home that we never use and probably never even think of. Whether we saw an incredible deal in a store or planned to use an item but stuffed it at the back of the closet, it's time for these things to go. Some examples of these belongings could be old magazines, books that you've bought but never read, appliances that you've never put to use, toys for your kids or pets that never attracted their interest, serving dishes that don't match your kitchen, broken items that you've never fixed, and more. Think about anything that you'll never use again and don't really need around the house.
You can arrange a sale for the things that are new and could be used and toss anything else away.
Things that you've used but no longer need
Next up, think about all the things that you own that you've used but no longer need or are not able to use. These could be old clothes that you've outgrown, shoes that are no longer a good match for your wardrobe or your feet size, old electronics that are either broken or unsuitable for use, or old posters of your favourite music stars. We are tempted to keep things as memories but once the living space becomes overcrowded, it's time to say goodbye.
Other examples are expired makeup sets, expired medications, expired food, paperwork that you no longer need, old and deteriorated sheets and towels, bills and receipts from years ago, tax returns that you won't need, instruction manuals for your appliances, and others.
Things that you have too many of
Our favourite section of decluttering your home when moving house is the one with things that seem to be multiplying. These are the items that we have too many of and don't really need that much in quantity. These could be dishes, glasses and cups, containers, clips, spices, water bottles, pens, pencils, and other supplies, blankets or comforters, sheets, luggage, chargers, and more. These are perhaps the most popular types of unnecessary items we store at home.
Things that won't match your new home environment
It's also worth using the moment to toss away anything that won't go with your new living space, considering the type of interior you've selected and the colours you'll be using. Some examples are old curtains, dining room sets, bedrooms sets, furniture pieces, flooring, wallpaper, tiles, and more. If your budget allows it, it's best to choose new items
Things that are not yours
Lastly, think about all of the items that you're storing for friends or family. Of course, it's not a great idea to toss them away if they're not your belongings but you could get in touch with their owners and arrange a pick-up and return. This will allow you to move into your new place with a fresh start.
By getting rid of the old and no longer useful items from your old house, you'll be able to pack less, save time, and enjoy a completely new and free of clutter home environment.