If you're thinking about building the house you've always wanted, you'll soon be looking at several floor plans. Some already have a layout in mind for their home, but it can be a challenge if you don't have anything in mind. When deciding on the elements necessary in a home plan, try to think about what'll suit your family's needs best, now and in the future. Make sure to think about the ideal layout that ensures functionality and comfort at the same time.
The arrangement of your home is one of the vital decisions you'll make. The layout of the rooms and how they flow will greatly depend on your lifestyle. If you're prepared to start building your new house, you'll need the appropriate floor plan for your needs. You'll have several factors to think about during the selection process to ensure the ideal layout. Checking out reliable sources of floor plans with insights on crucial elements such as Boutique Home Plans and others would help you decide on the right one.
Choosing the ideal house design may be a difficult undertaking. Here are some things to think about if you want to make the picking process easier.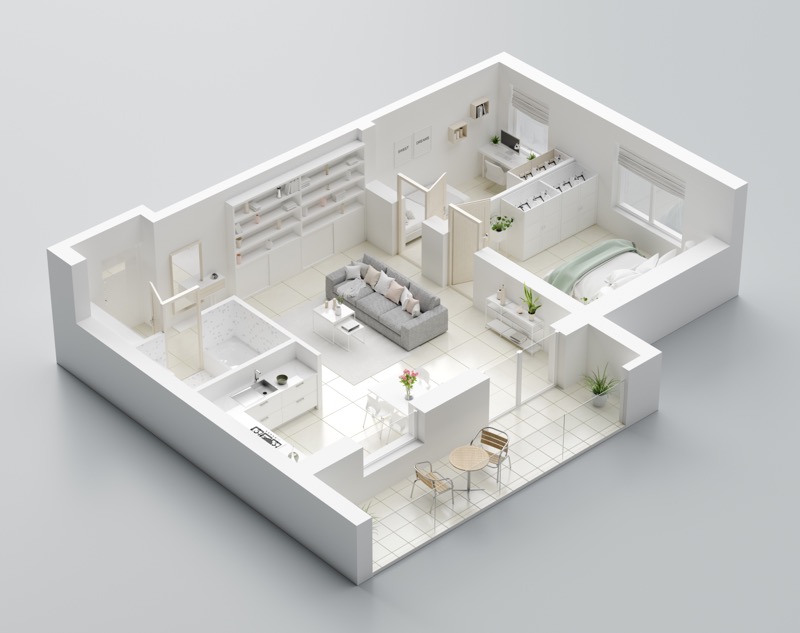 Lifestyle
When deciding on the layout of your home plan, your lifestyle is one of the crucial factors to think about. Make it a priority to ensure your house is in harmony with your lifestyle. Try to imagine yourself living in your ideal layout and figure out if it can cater to your daily activities or entertain guests.
The layout of your house should be both practical and appealing at the same time. Make sure you'll include the relaxation or entertainment areas considering your regular or favorite activities. It would be best to think about how you'll furnish your home, emphasizing the most popular rooms.
Space Requirements
It's best to figure out how big you want your house to be first. While not everyone may require a large house, you should not underestimate your need for a room. Some homeowners believe that they'll never run out of space but end up overcrowded once their family grows, especially when a new child arrives or when caring for an older parent. While it's not a practical move to buy more than you need, it's better to expand into existing space.
Budget
When selecting the ideal home layout, your budget will play an essential part, and you must be practical about the upcoming expenditures. Consider discussing it with your builder to help bring your vision into focus.
Make certain that your budget and the perfect plan in mind are in sync. With meticulous planning, solid communication, and a detailed construction contract, it'll ensure you'll have the home of your dreams but also on budget.
Basic Structure
The basic structure of your proposed home should also be a factor to think about. It's best to set aside the decorations or esthetic elements for the meantime, especially when checking out model homes.
Design Style
Although your preferences on the design style are likely to change over time, you're more likely to feel more comfortable with some floor plans than others. If you prefer a modern or contemporary design, you might feel more at home with an open floor plan. A traditional home design with defined partitions between rooms might be a better option for a homey and cozy vibe.
Furniture
Make sure you have sufficient space to place your furniture in your new home. If you want to ensure all the furniture you want fits right in your home, make an effort to take all the required measurements and make modifications to the rooms accordingly. Remember that house plans can go through modifications to meet your specific needs.
Future Expenses
Depending on the specific elements you want to include in your home plan, don't forget to consider the possible influences of some architectural features.
Although everything is properly presented on paper and seems perfect, it might be different in real life. Generally, it's where you'll face the practical and economic aspects. Try to think about the maintenance costs of your future home. With this in mind, you need to set your priorities and the budget.
Final Thoughts
For most, the planning phase for a new home can be exciting. Remember that your home plan is crucial when building your dream home, whether you want a traditional or open floor plan scheme. You'll be going through several home plans to find the suitable one that fits your family's specific needs, along with the lifestyle, budget, and many more. When the selection process is becoming a challenge for you, these crucial factors will guide you along the way in finding the right home plan.