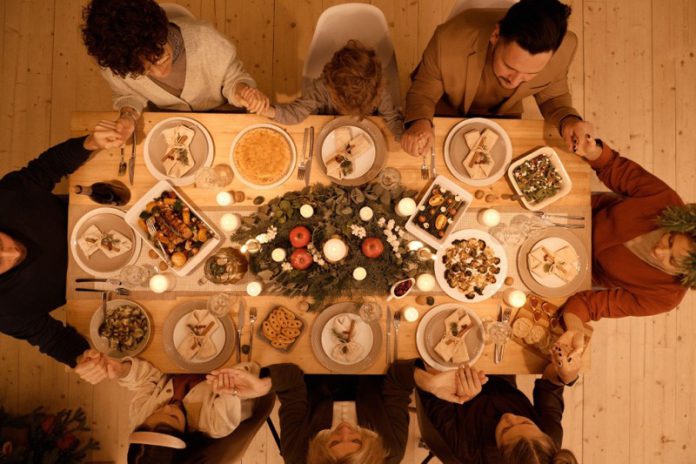 The dining table is the heart of the household. It offers many purposes: eating, communicating, celebrating, and more. As it is so important, it must be constructed with appropriate materials.
Wood dining tables are one of the most popular materials for dining tables. It is durable, timeless, and versatile. The best thing about wood furniture is that it allows you to select your preferred wood type. Whether your style favours traditional or modern, there is a wood type that suits your needs. This post will highlight the different kinds of wood that are best for dining tables. Below are the types of wood and their essential characteristics.
Brown Maple
Brown maple is a good choice if you have a contemporary-styled home. Its tone offers a sophisticated combination of brown and cream streaks. Its grain pattern is smooth. Because of this, it is a suitable type of wood for painted finishes. Brown maple looks best painted with a lighter coloured stain. This will enhance its natural appearance. But, if you'd like the grain colours to blend, choose a darker stain. Brown maple falls under the category of softer hardwoods. Thus, it is more prone to denting and scratches.
Cherry
Cherry wood is a favourite for traditional homes. Many homeowners prefer cherry wood in more formal spaces. So, if you're looking to design a more formal type of dining room, this is a great pick. Its tone varies from reddish to rich browns. Cherry wood's deep and warm grains offer a rich look for your space. It will enhance the ambience of family gatherings.
Cherry wood holds a satin texture with a circular grain pattern. Some cherry wood contain brown flecks and small pit pockets.
Pine
Pinewood is one of the most common wood furniture made in Canada. While pine is a kind of softwood, it is still very durable. Colour-wise, pine is unique. Its heartwood and sapwood are different. The heartwood of pine is often reddish-yellow. It darkens as time goes on. Its sapwood, on the other hand, is reddish-white. The texture of pinewood depends on how the wood is cut. It can have a wavy or striped grain.
Pinewood is a great wood type for Scandinavian, Nordic, and minimalist homes. Pinewood goes well with soft neutrals like beige, cream, and ivory.
Walnut
Walnut wood pairs great with modern and contemporary homes. It is an excellent choice for a dining table as its grain pattern will take the spotlight.
Many streaks and movements characterize walnut wood. These grains can be highlighted further when paired with solid-coloured floors. As for its durability, walnut wood is prone to damage with heavy use. However, its grains can help hide minor wear.
The Bottom Line
The best wood type for your dining table depends on your preferences. Wood is very versatile and offers a plethora of colours, grains, and textures. Determine your requirements and living situation and factor them into your furniture shopping. This way, you will find the best dining table suitable for your home.