Roohome.com – An Open plan apartment layout determines the beauty of your dwelling. Why? Because if you have a small apartment and you can not arrange it neatly, you will get the worst dwelling that makes you feel uncomfortable. That is why it is very important to choose the right concept for it. If you have a small space, you will be better to apply an open plan layout. That is easier and simple for decorating a small space layout.
Apartment layout ideas by Andrew Sokruta
Andrew Sokruta applies an open plan kitchen, living, and dining room. He uses some neutral color that perfects for a small space. Even though, it just a small apartment, you will not find the stuffy feel here. Why? Because the designer was arranged it regularly. He does not use lots of decoration, There are only 3 wall frame decoration and a pendant in the corner of the living room. If you want to still give a space between your living room and kitchen, you can put a curtain on it, because that is lighter and more friendly for its concept.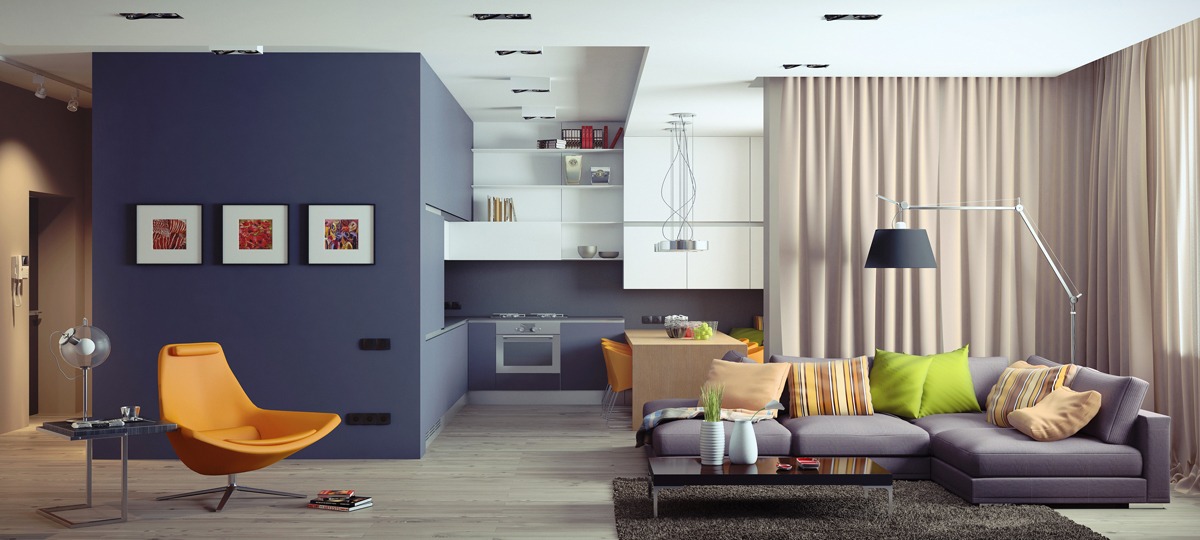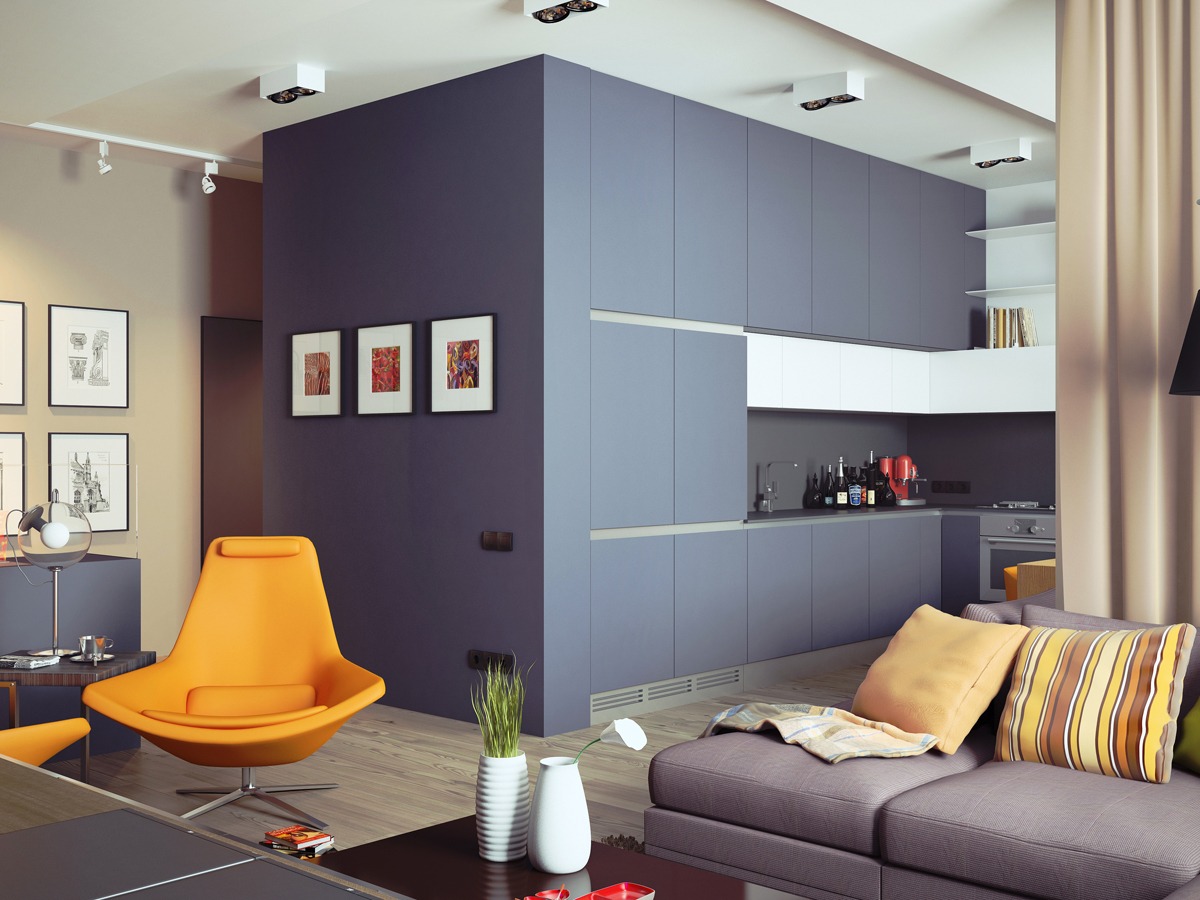 Open plan apartment design ideas by Azbuka Dom Design Studio
An open plan apartment layout from Azbuka Dom Design Studio is perfect for people who want to show the luxury feel in a small space. Why? Because of the black and white shades that designer use influences the surroundings. It makes the room feel calmer and relaxing for resting or gathering with family or friend. Besides that, the use of modern furniture design with the soft color is also great for an open plan concept.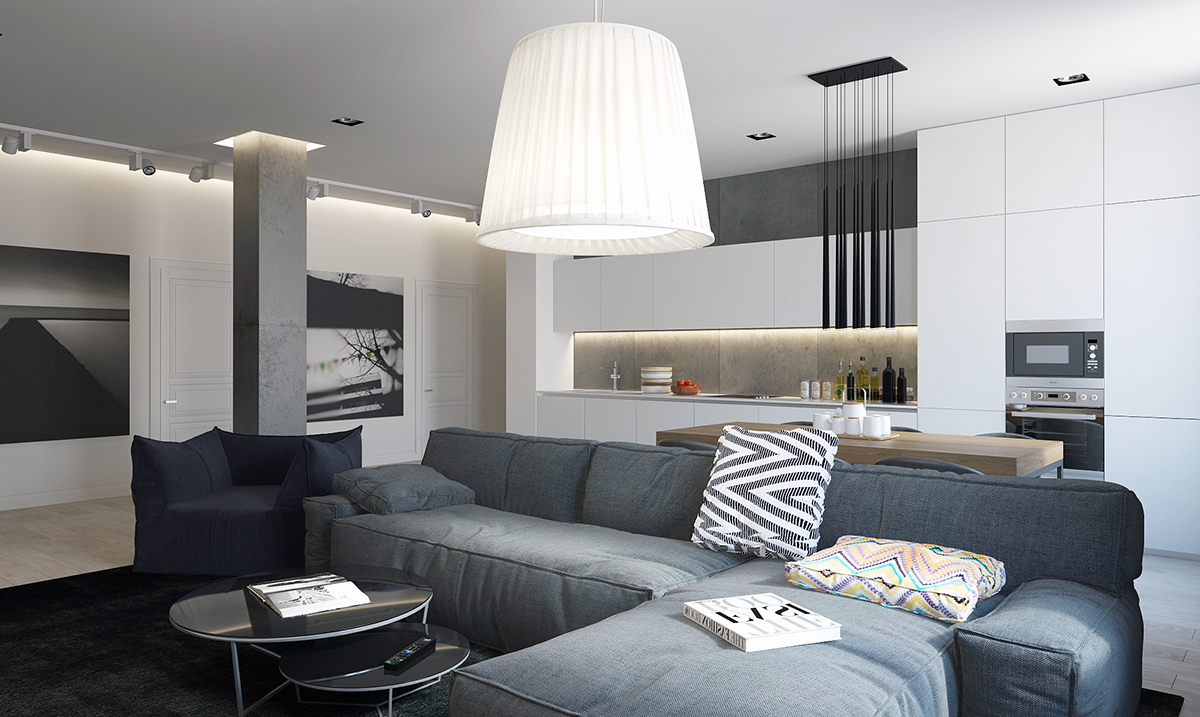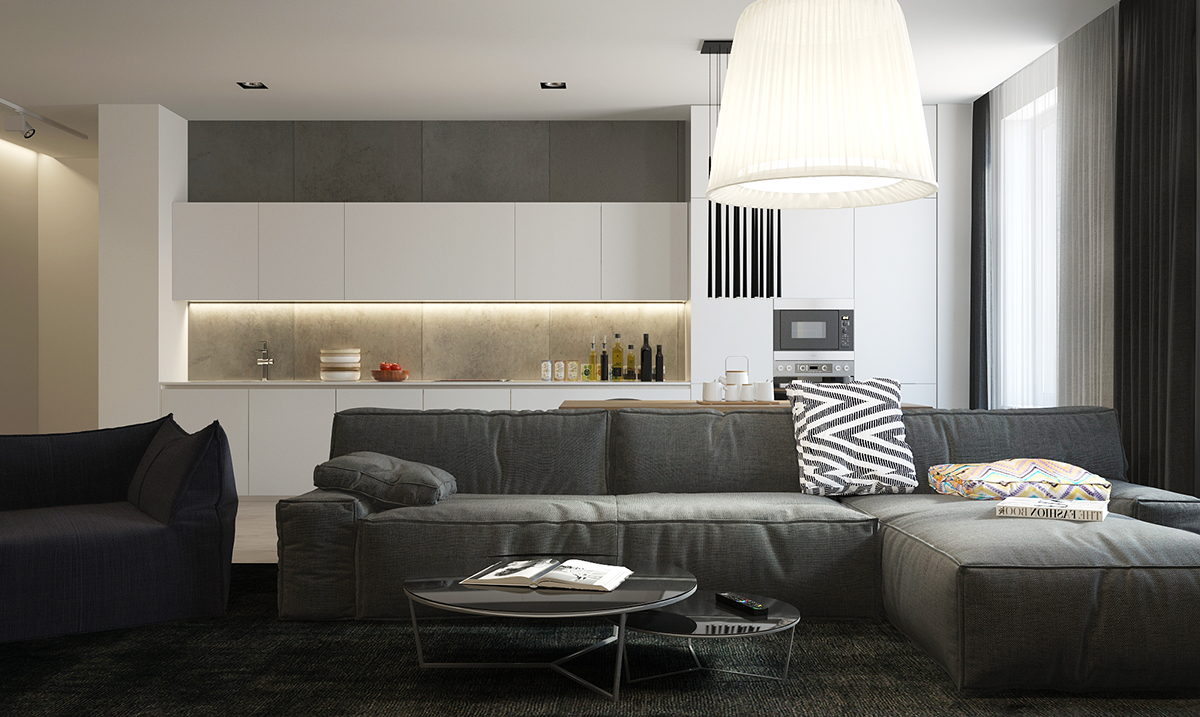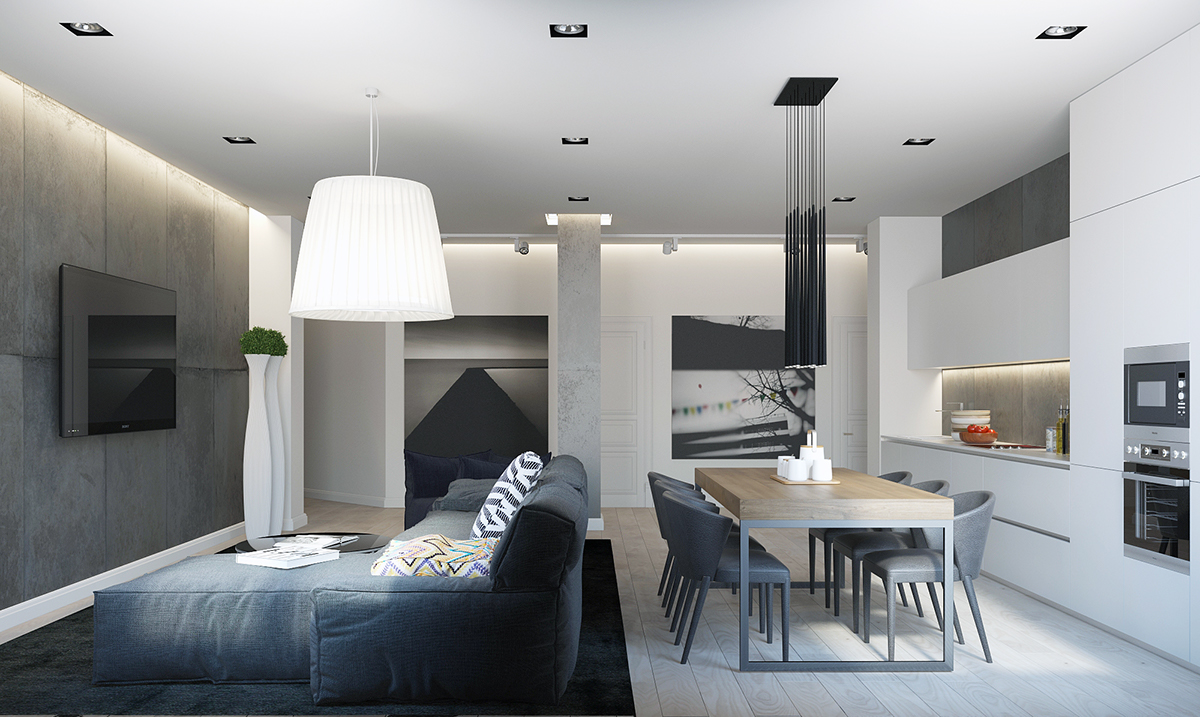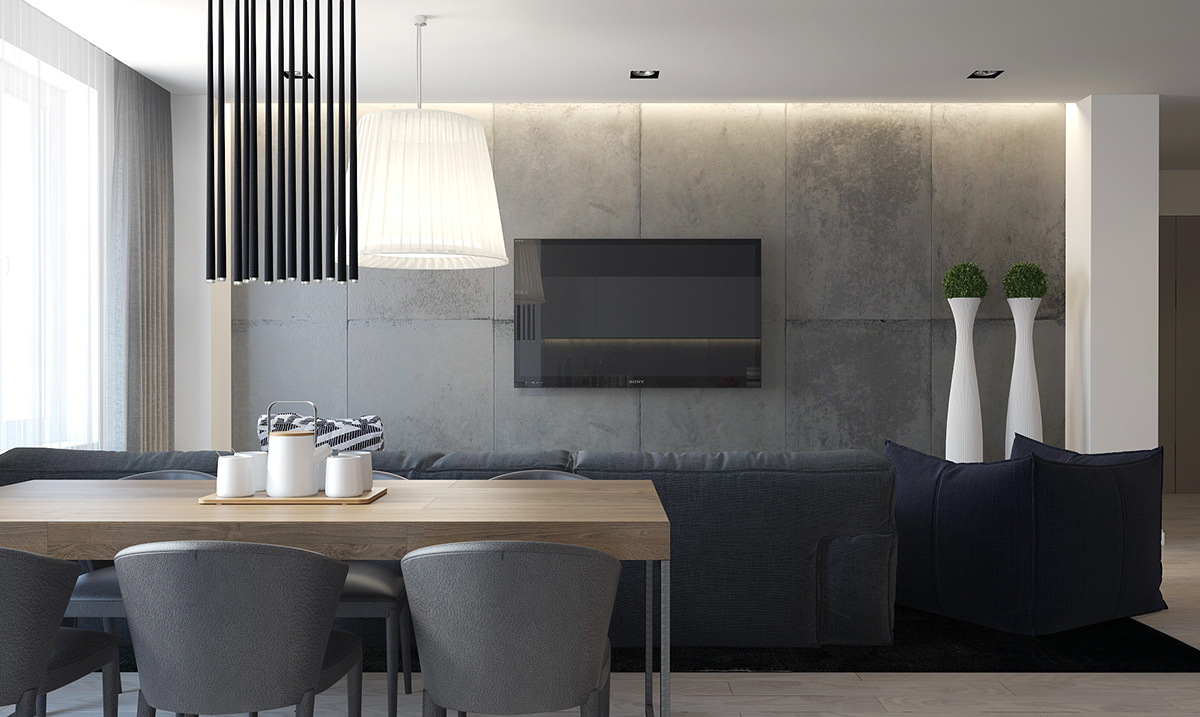 Open plan kitchen dining ideas by Stanislav Borozdinskiy
Stanislav Borozdinskiy also uses black and white color paint in his open plan concept. He puts some decoration that makes it space look more interesting. You can take a look how was the beautiful chandelier with the unique design work for its open plan kitchen design. It so elegant and perfect for this small space.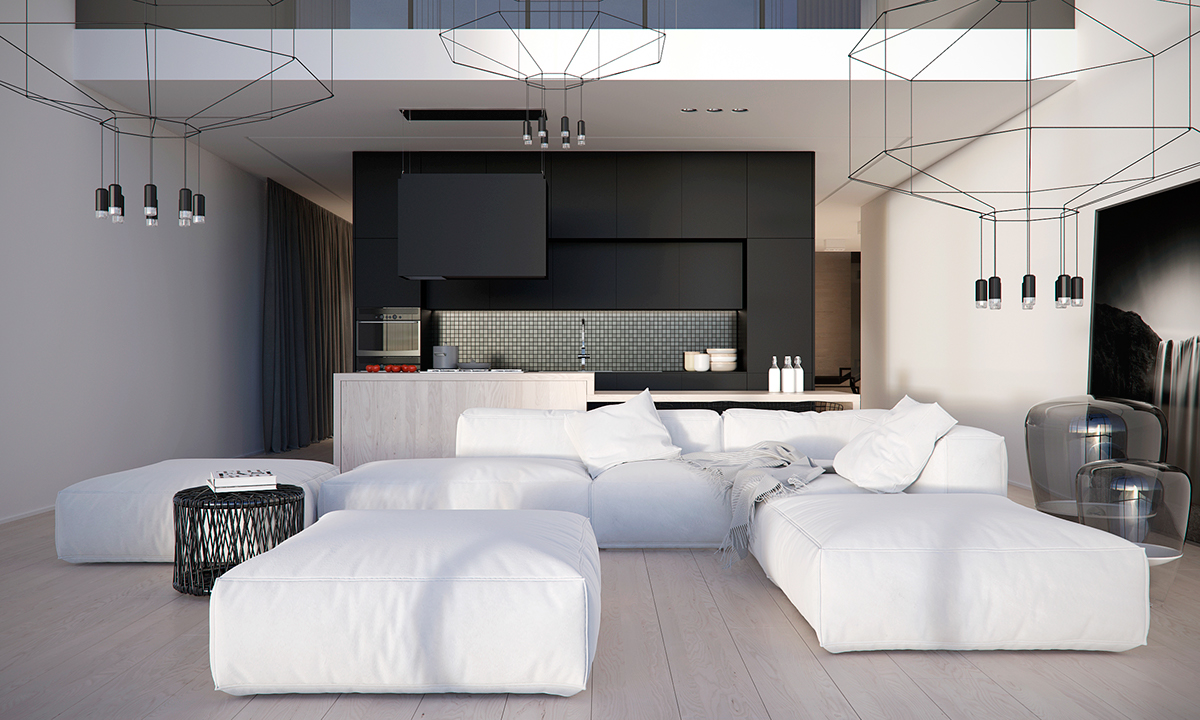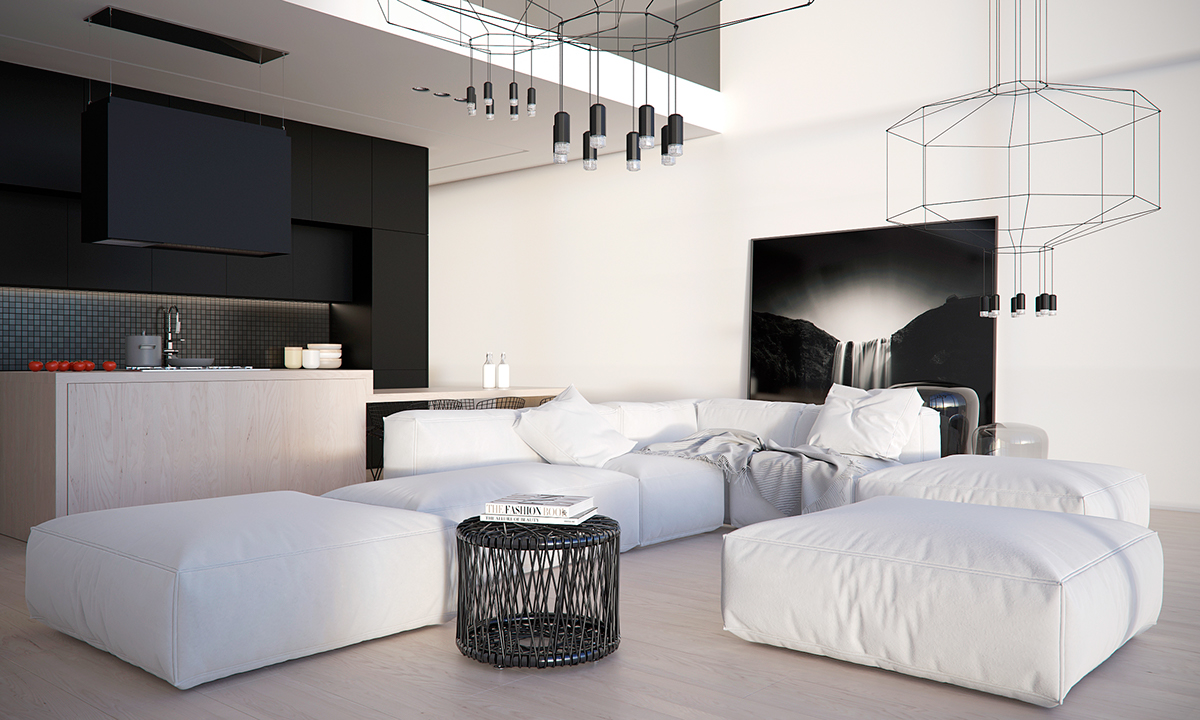 The use of any decoration like a wall paints also great for decorating this open plan layout. So, why do not try to choose both of them?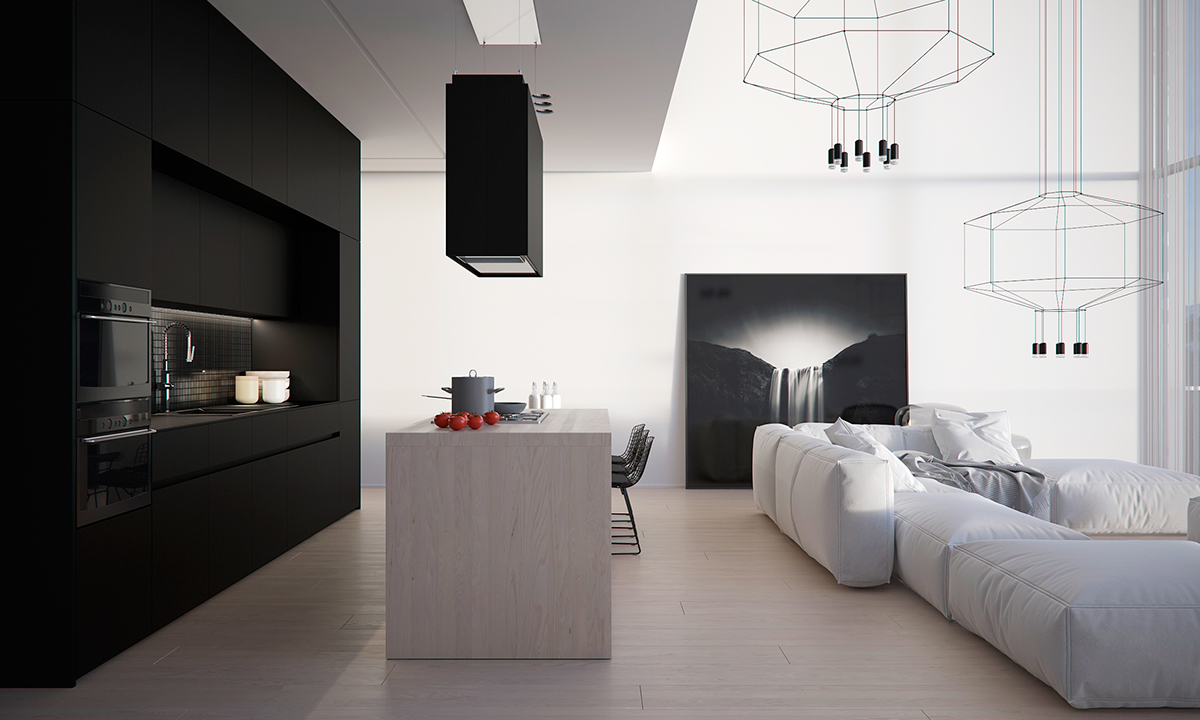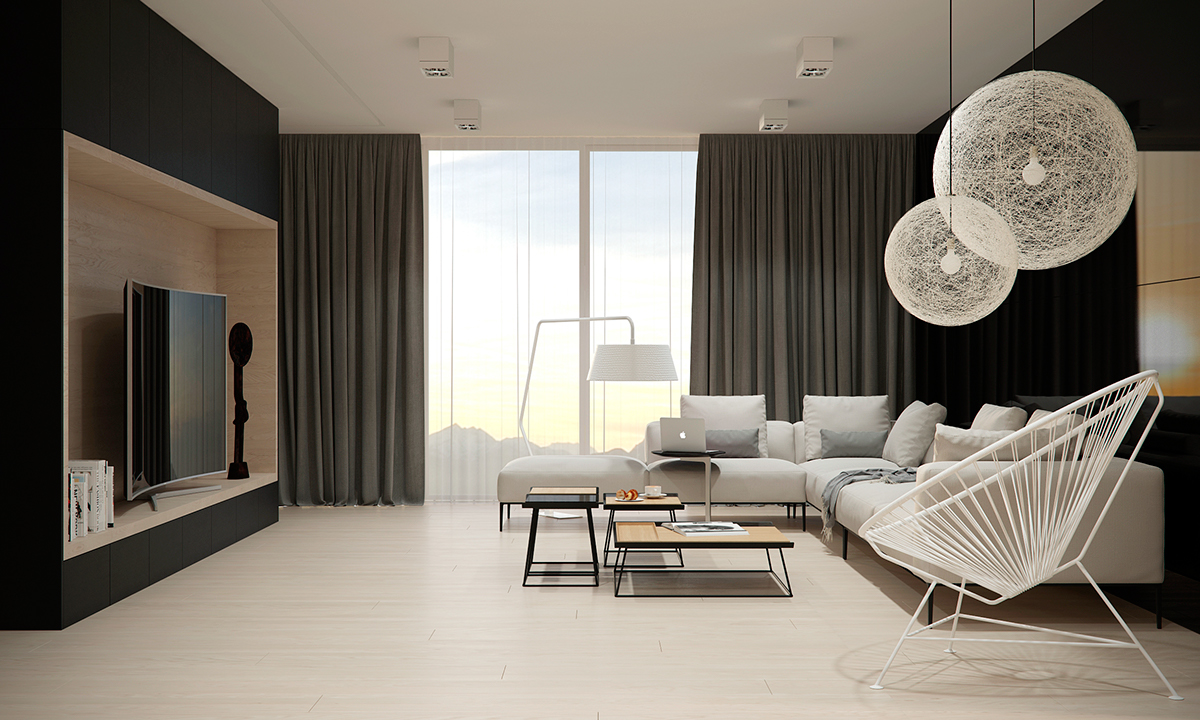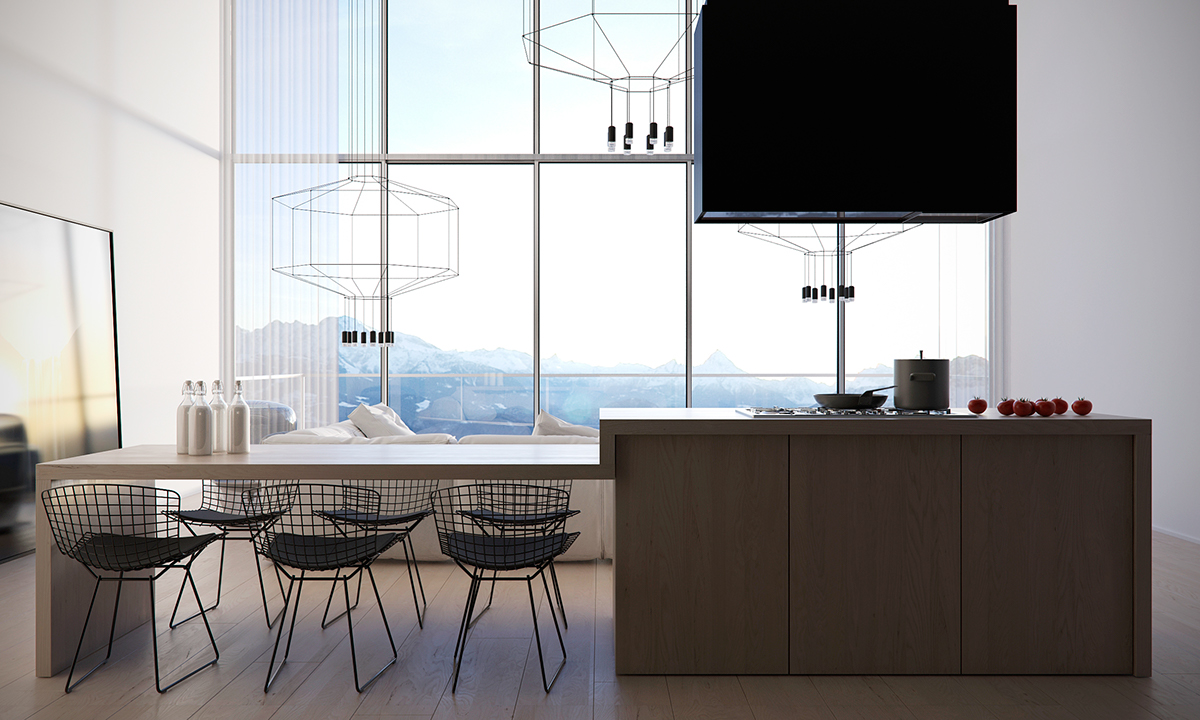 Hopefully, you will get the ideas from these open plan apartment layout in beautifying your own space!