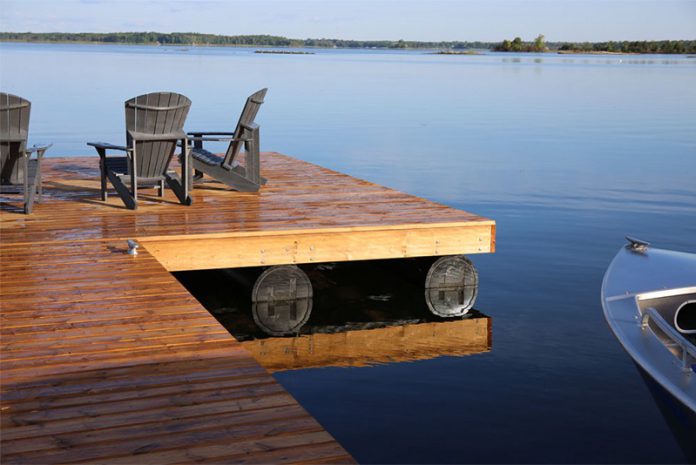 Whether you have recently built a new dock at your home or have moved your boat to a new slip in a marina, you'll need to prepare appropriately to ensure your space is well-equipped and ready for the boating season. Here are some things you can do now to ensure your dock is ready to go.
1. Dock Fenders
One of the most important items you'll need at your new dock is at least one good dock fender. Even if you are a skilled sailor or power boater, you know how one errant gust of wind can knock you off path and cause an unsuccessful docking. You may be going at the perfect speed and be angled appropriately to glide right into your slip, but if factors like current and wind are a bit iffy, you may end up hitting the dock accidentally. Investing in good fenders will help you avoid cosmetic damage and can also keep you and your passengers safe by making the impact of any unfortunate hits less serious.
2. Swim Ladders
Even if you don't intend to swim off your dock, having at least one swim ladder is always a good idea. Imagine if you, or someone who is not adept at swimming, were to fall off the dock. It is much easier to climb back up a ladder than to have to try to pull oneself up onto the dock using only upper body strength. Choose a ladder that is sturdy and not flimsy. A sturdier ladder that doesn't move with the wave action will be much easier for everyone to use. Also, be sure to clean the ladder from time to time to remove any barnacles or grime that may harm someone trying to climb out of the water.
3. Storage Boxes
Not much is worse than arriving at your boat and realizing that you have forgotten that one important item. If you're lucky enough to have a dock at your house, this isn't a major deal. However, if you are like most people who keep their boat at a public marina and must travel to the boat whenever you want to take a ride, this can put a huge damper on your day. To avoid this problem, invest in some storage boxes that can be kept on your dock or at the marina so you can store all of your boating items where you'll need them. You can store items like additional life preservers, extra lines, and even towels so you don't have to remember to pack them every time you want to go on the boat.
4. Lighting
Ensuring your dock has enough lighting isn't just a safety concern — it is also convenient. No one wants to pull into a dark boat slip and fumble around to find lines and the cleats to tie them on. Also, you don't want anyone who isn't familiar with the nuances of your dock to try to get off your boat in the dark and risk tripping or slipping. Invest in some bright lights for your dock and your slip so you can easily see your way in when docking and you and your passengers can safely get on and off the boat on those fun night boat trips. Here, you can rely on Boat Outfitters which provides the best items for your boat.
5. Cleats
Your dock may already have cleats where you can tie your lines, but not every boat (or boat slip) is created equal and you may need to adjust the location of your cleats so you can tie up more efficiently. For example, those who back their boat into the slip will need cleats in a different spot than those who pull right in. Also, the length of the boat matters when deciding where you'll tie up. More cleats are better because you'll have numerous tie-up options.
6. Piling Caps
Your dock is likely wooden, so it's important to protect the wooden pilings from the elements and also from creatures who like to perch on them and call them home. Keep your dock in tip-top shape by adding piling caps to the top of all your pilings.
No matter where you dock your boat, it's important to be prepared for all scenarios. Use these simple tips to outfit your dock and boat slip effectively.