Roohome.com – Contemporary apartment design in Kiev looks so simple but looks so modern. The different one is looking for the decoration and furniture that apply in. A sleek design and trendy layout inside make your apartment more perfect. To support the design, a neutral color becomes the main color which very compatible to apply. Modern apartment decor ideas here might inspire you to renovate or decorate your flat. A trendy and fashionable furniture that used inside will add a modernity to completing your apartment. Let's see the details design below!
Contemporary Living Room with an Open Plan Concept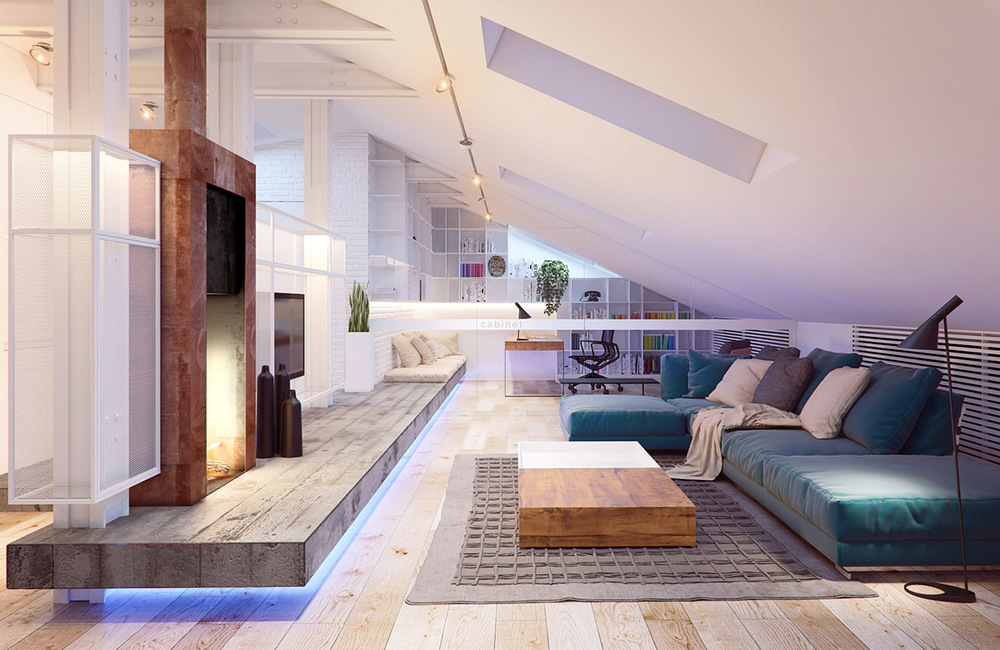 Contemporary apartment design in Kiev designed with a pitched roof and full of ceiling design. This apartment carries out a contemporary concept, so for this living room, the designer applies the concept too.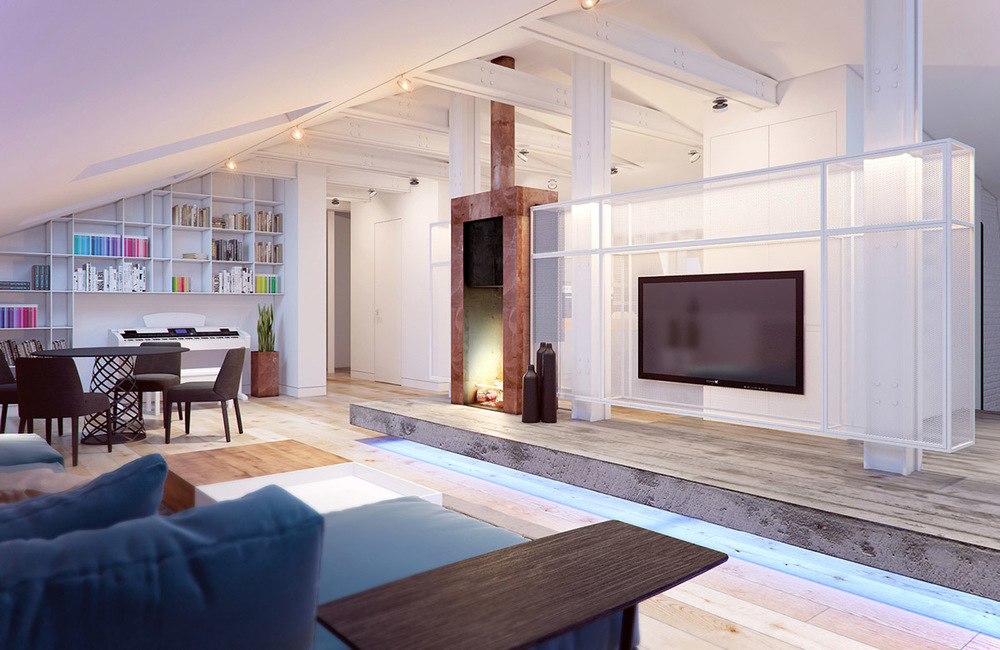 Transparent custom divider and wooden fireplace make this living room more stunning. For the television stand, using a wooden and put the blue-neon light under the table setting will produce a good illumination, then make a floating effect.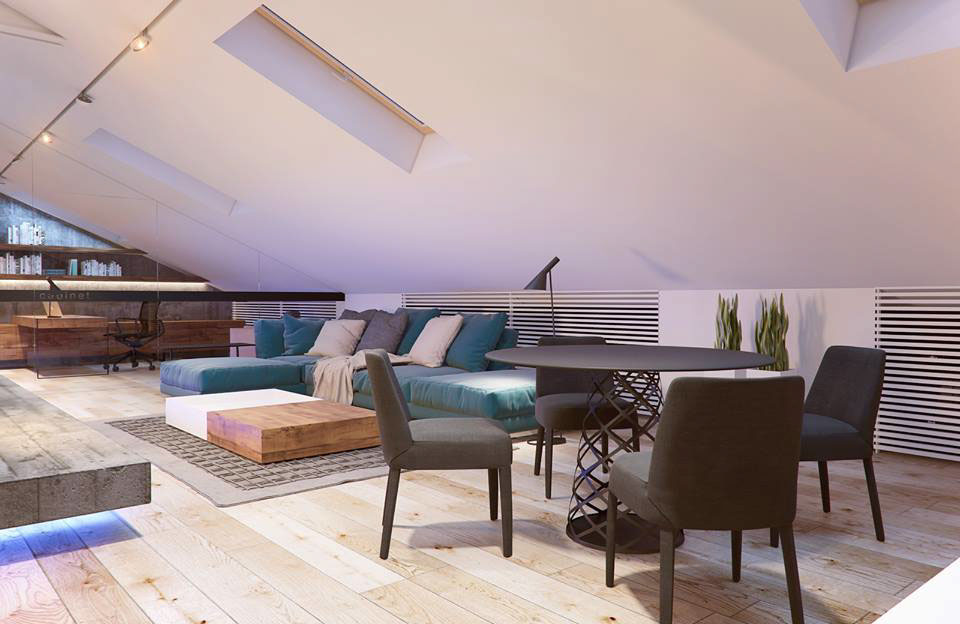 An open plan concept makes this flat looks simple and you can save the rest of space inside. Wooden accents details here are using for the main decor for this contemporary living room.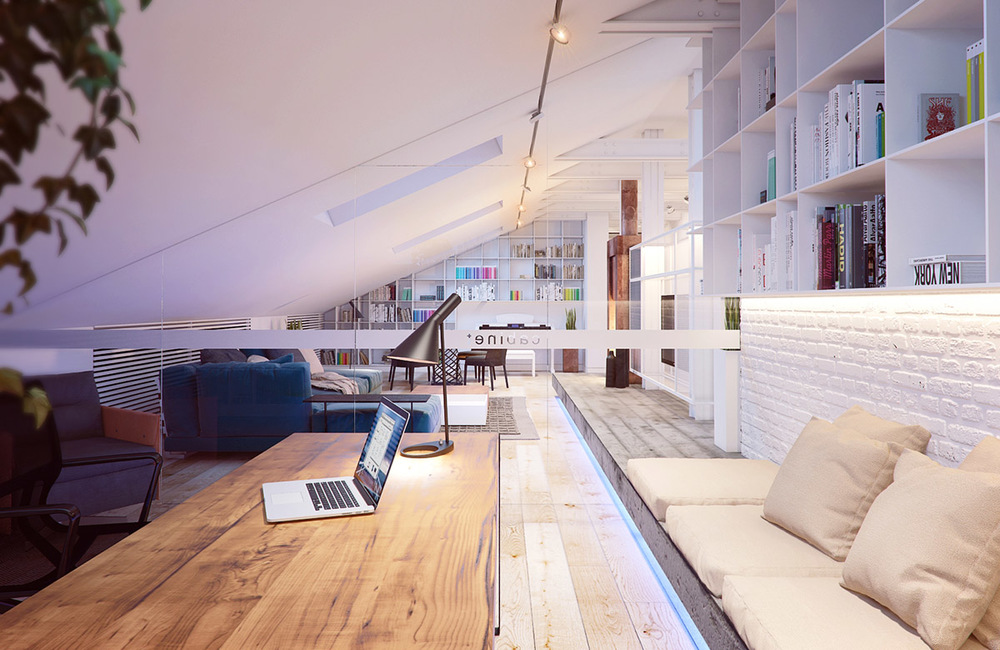 Besides the living and dining room, a small workspace which designed with a simple and modern design. White brick wall, wooden furniture, and flooring here very suitable to bring out a contemporary look.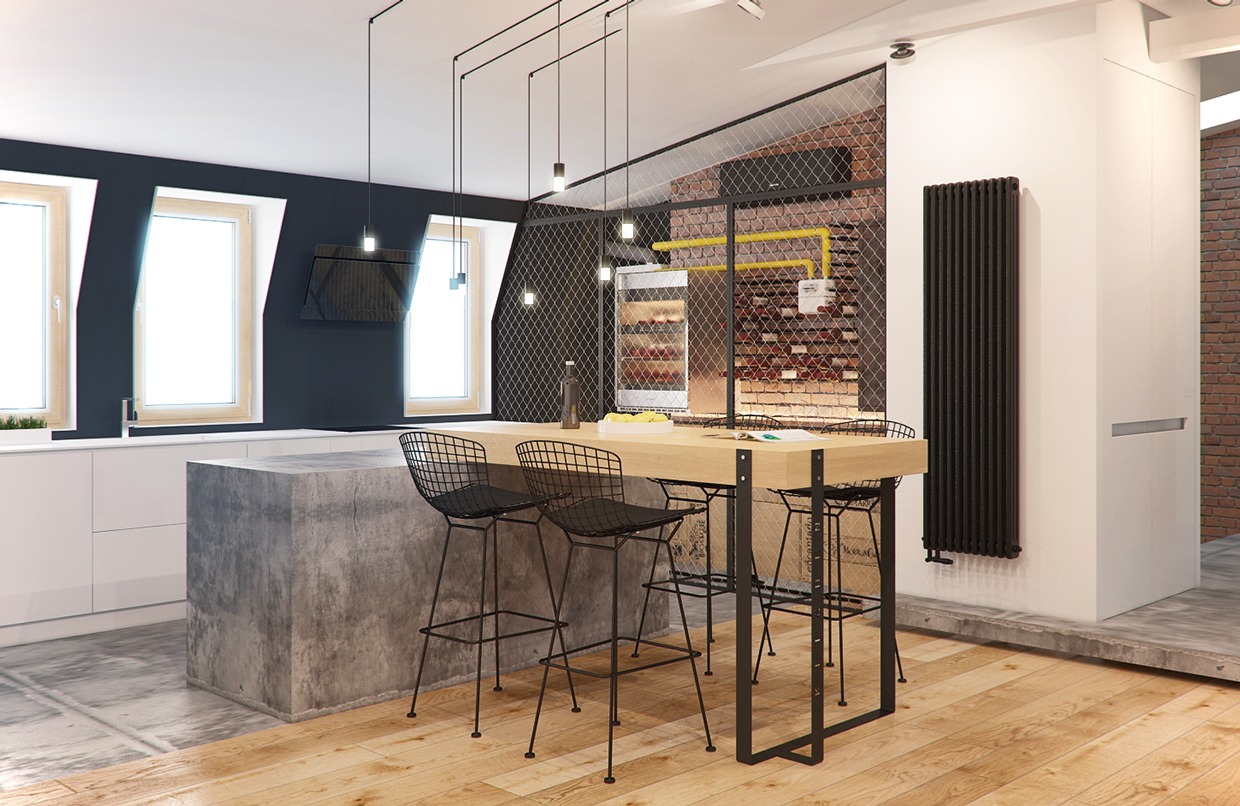 Small bar stools in this kitchen make this modern apartment decor ideas perfect. This space was designed with a modern Scandinavian style that complete with modern light bulbs.
Contemporary Bedroom Design with Wooden, Brick, and Neutral Color Decor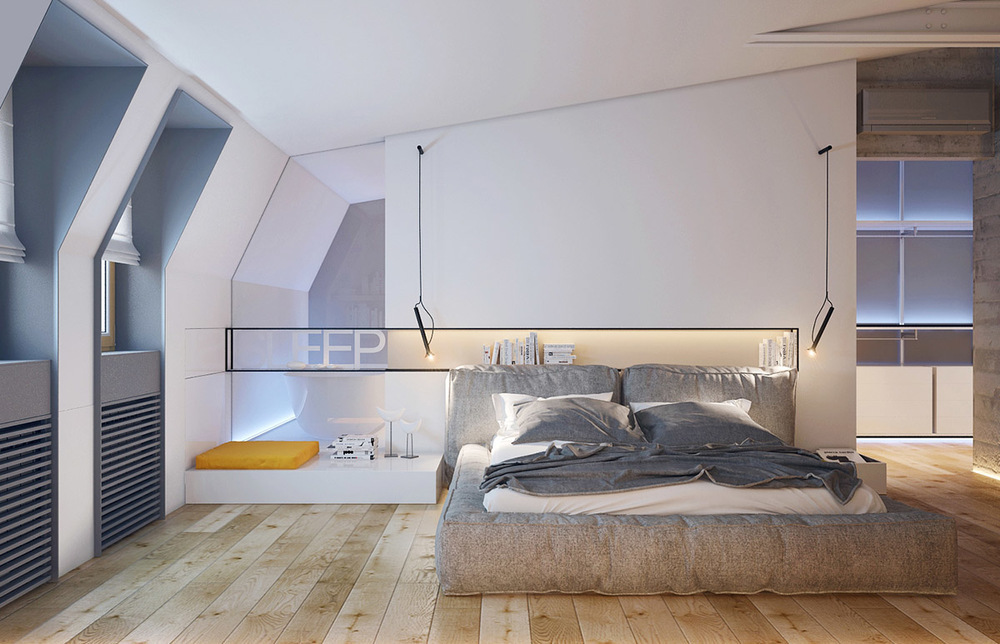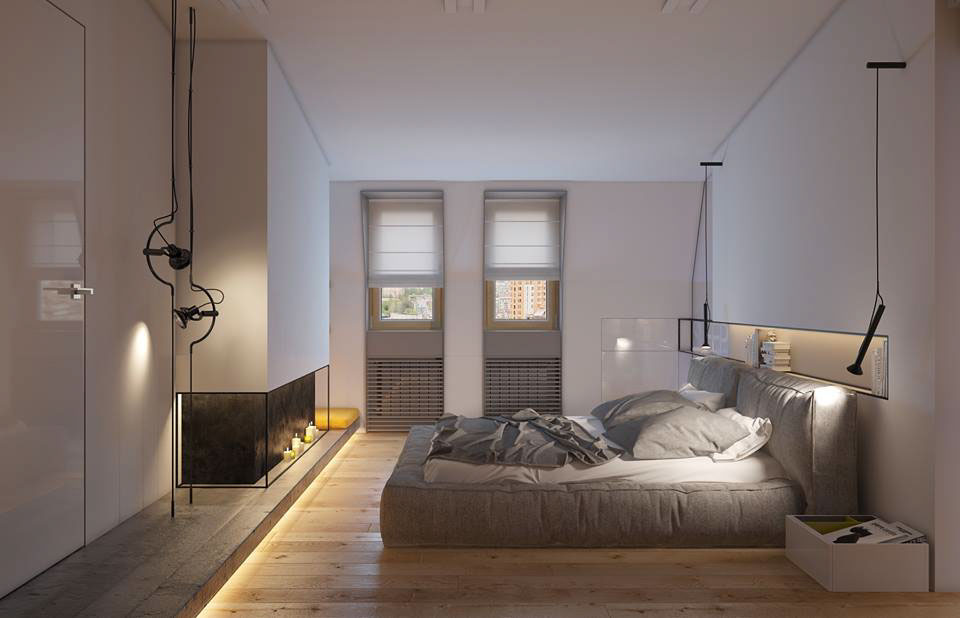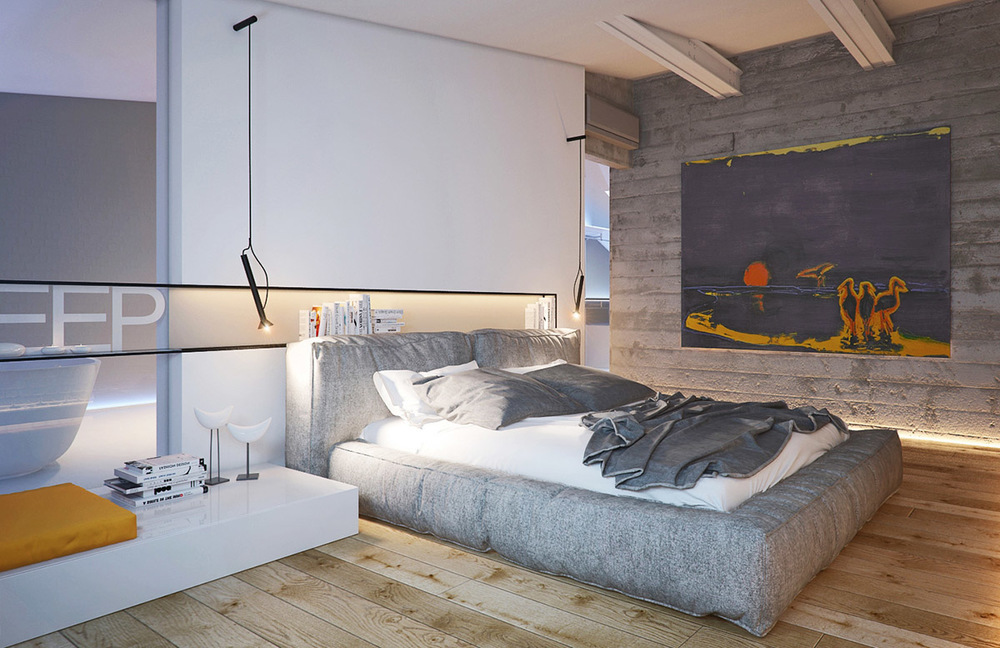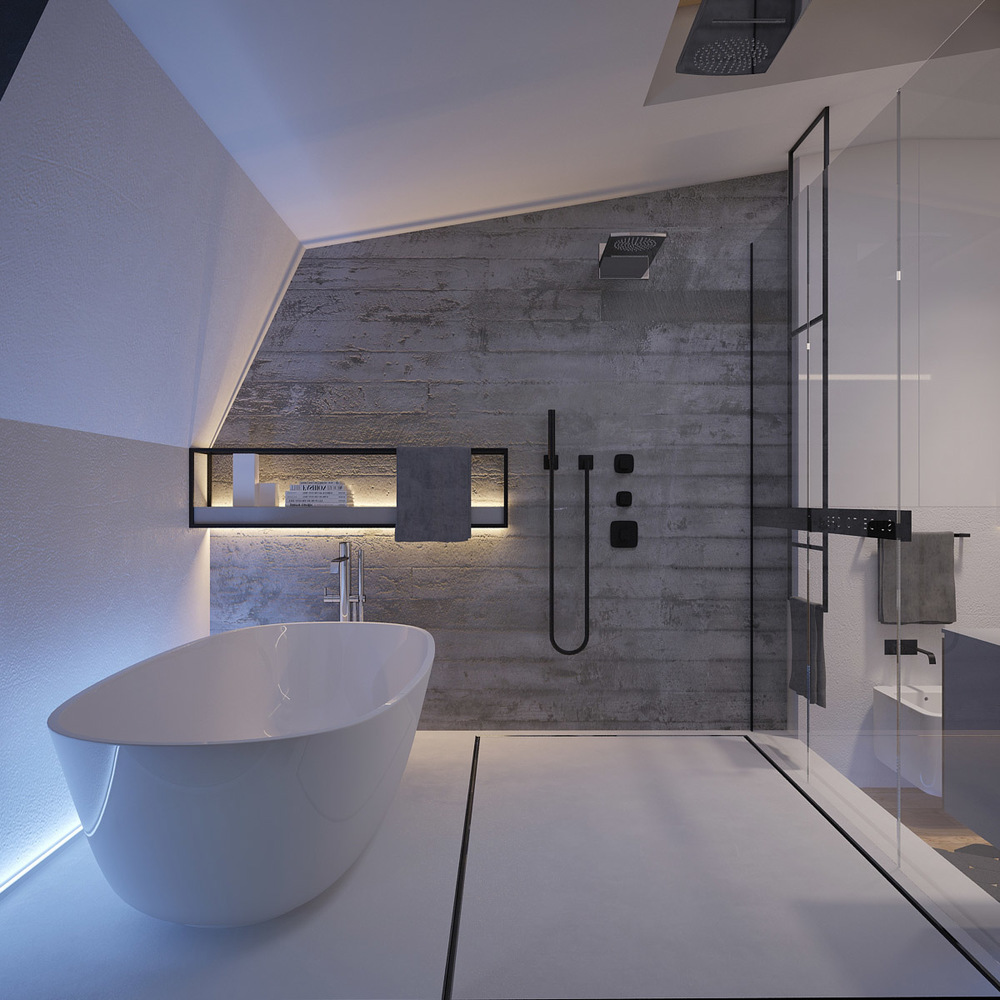 Contemporary bedroom in Kiev using a brick wall, wooden flooring, and neutral color scheme to decorating this room. Wall pendant light and white small table make this room more complete. Transparent mirror door makes the bathroom looks modern.
Modern Bathroom Design with Artwork Wall Decor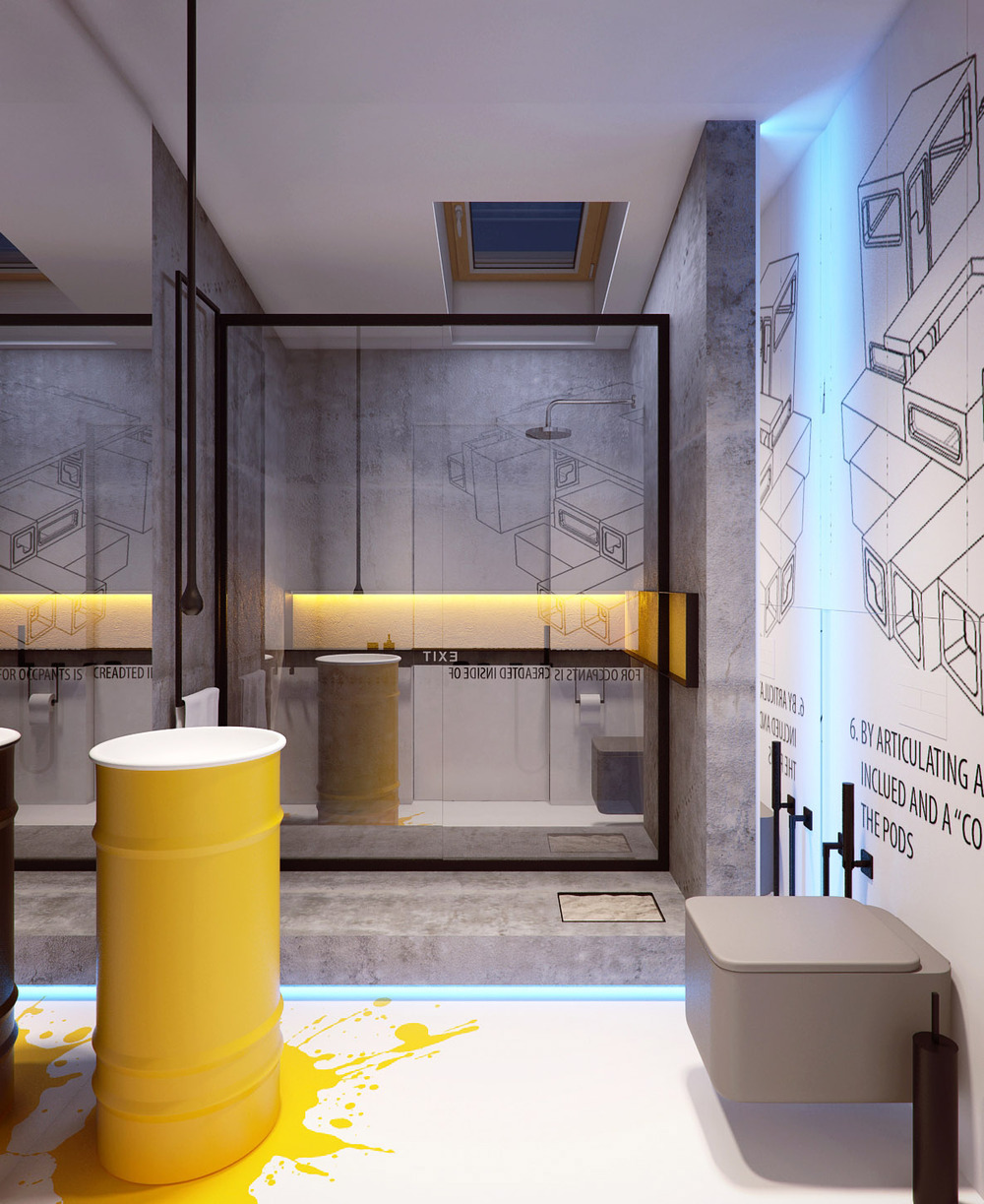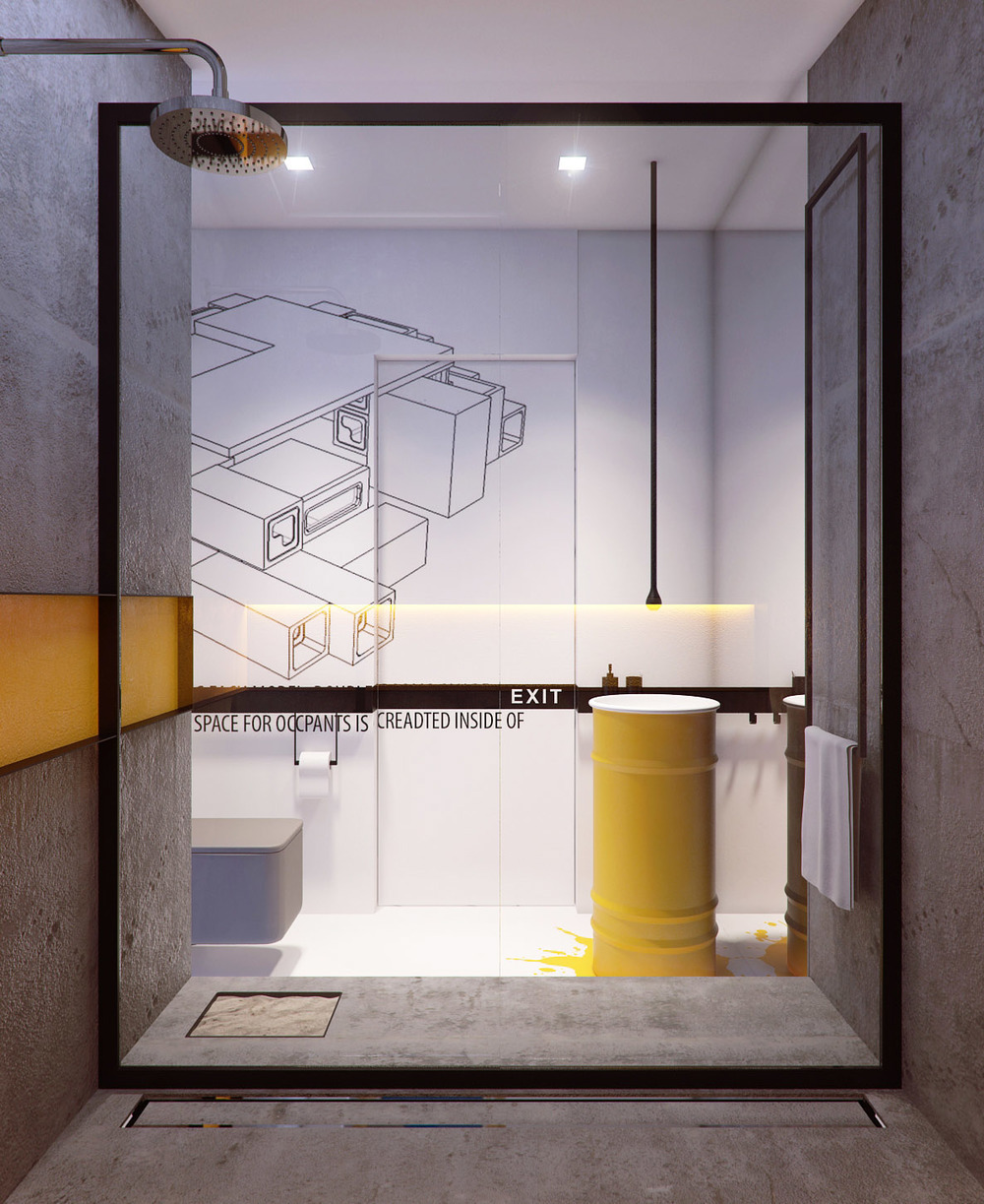 For the main bathroom, it looks so fashionable and trendy because of the decoration that applies inside. A yellow barrel which uses for the small-long table here become the eye catching in this space. A concrete for the wall and flooring can support the contemporary bathroom design here.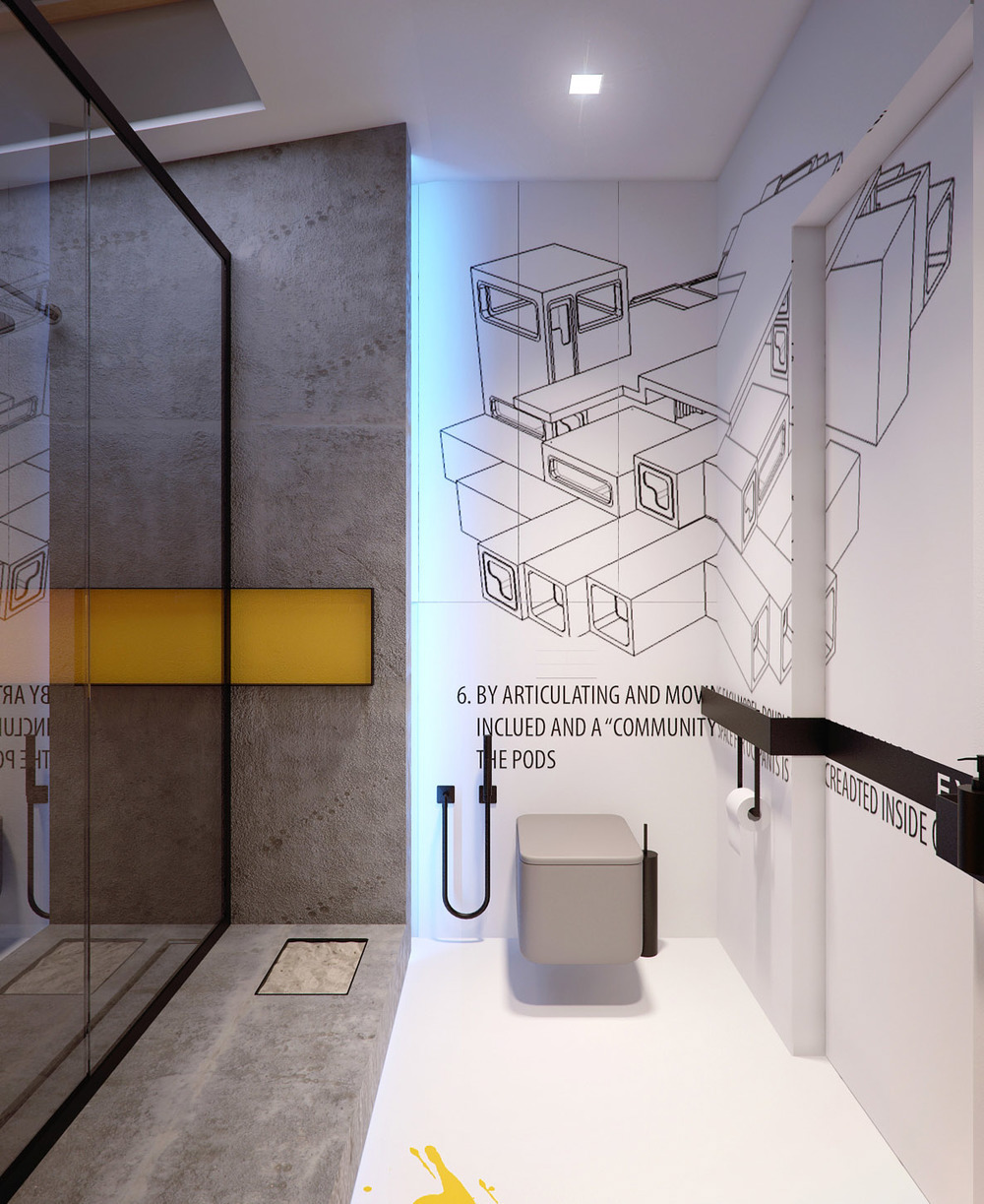 Artwork design or wallpaper for the half part of the wall bathroom more stunning and sophisticated. A white and gray color make the apartment here look sleek. So, what do you think about the contemporary apartment design above?