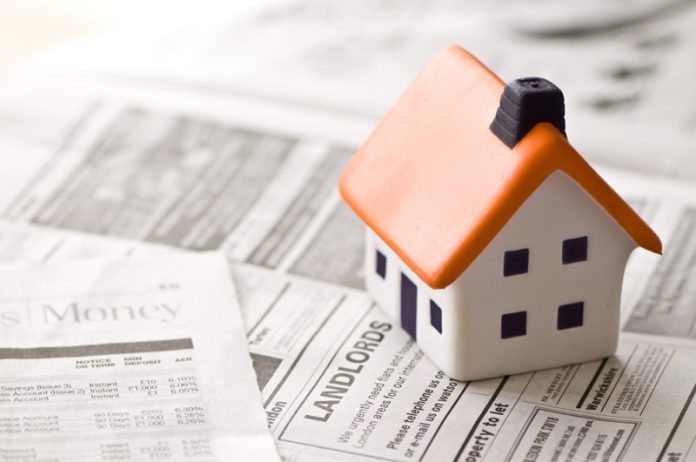 Whether you are a domestic or commercial tenant, you will likely come across the term 'tenants legal liability' at some point or the other.
This is a part of your tenant insurance policy, designed to protect you financially against probable legal expenses. While renting commercial spaces or homes is quite common in Canada, you should be aware of the responsibilities of a tenant. Being a tenant, you would be responsible for arranging financial resources in case you happen to cause property damage or injure someone.
Besides, most commercial property owners require their tenants to have adequate liability insurance coverage. Since your landlord would not shield you financially with the landlord's insurance, which covers only the latter, it makes sense to have a tenants legal liability coverage.
The licensed insurance advisors at Surex have explained the various ins and outs of tenants legal liability coverage and provided you with a handful of useful tips — click the link above for information on personal tenant insurance.
What does legal liability coverage include?
A tenants legal liability coverage would typically include all the losses and fees arising from a legal obligation on your part as a renter. This includes:
Liability for bodily injury or property damage inflicted to a third party due to your actions
Damage inflicted to a third party, including the landlord's property and facilities
In commercial properties, it covers advertising and personal injury, including false advertising claims, libel, slander, and defamation charges brought against you.
Moreover, you might inflict any type of damage to the owner's property. For instance, forgetting to blow out a candle might lead to a fire, damaging the entire property. You might also have pets, causing property damage. Under any condition, you might be held responsible for these damages to third parties. The goal of a tenants legal liability coverage is to shield you against all the unexpected expenses involved in the process.
What are the benefits of a legal liability coverage policy for renters?
A tenants legal liability insurance might require you to shell out a few extra dollars each month; however, the benefits of such a policy would definitely outweigh these expenses.
Firstly, if you are not willing to go for an extensive form of renter's insurance, it makes sense to get legal liability coverage, which would cost you much less.
Some insurers offer more coverage with legal liability policies than renter's policies, based on specific requirements.
If your liability is too large, an average renter's insurance policy might prove insufficient to provide you with financial backup.
Moreover, some commercial property owners have made it mandatory for their tenants to have liability coverage in place. This way, you can maintain a good relationship with the property owner even if you need to file a claim, as the insurer would have you covered.
Perils that legal liability coverage does not cover
Your renter's liability insurance coverage typically covers the property damages and legal obligations to third parties. However, there are certain cases where legal liability coverage would not be effective.
Contractual liability
Unlawful or deliberate actions
Bodily injury to your employees
Omissions or errors
Coverage for any product you are selling
Personal injury or damage to property following an incident related to alcohol
Many renters overlook the importance of legal liability insurance coverage unless the rent or lease agreement explicitly requires them to have one. However, it's beneficial for you to purchase one of these policies out of your own interest.
How much does a tenants legal liability insurance cost?
A basic tenants legal liability policy in Canada would cost you around $60 annually if you own a small business. However, for larger organizations or homes, the premiums might be different. Once you reach out to the insurance experts, the professionals will guide you on obtaining a policy with reasonable premiums.
Some of the factors that influence the cost of a legal liability insurance policy for tenants include the location and size of your business. The insurer would also consider the number of employees in your organization, projected and annual gross revenue, and histories of making claims in the past. Accordingly, they will develop a customized quote for the policy owner.
Does tenant insurance cover legal liability?
The ultimate goal of tenant insurance coverage is to secure the interests of tenants in case of personal property damage, liability, or additional living expenses. Most insurers would have a provision for legal coverage under their policies.
However, you might purchase a tenants legal liability policy explicitly for two reasons:
Firstly, the average tenant insurance policy does not provide adequate coverage for legal liabilities.
Secondly, you believe that you don't need to protect your personal belongings, yet the landlord wants you to have legal liability coverage in place.
In Canada, there's no rule mandating the requirement of a tenants legal liability insurance coverage. However, your landlord might want you to have enough coverage to pay the medical bills of third parties following injuries.
Besides, you might have to pay for the repairs in case you cause structural damage to the property or any of its systems. Failure to do so might lead to lawsuits.
Therefore, even though you don't have any provision for securing your personal belongings financially, you would have enough coverage to cover third-party expenses and lawsuits.
Choosing the right policy for tenants legal liability coverage
If you are willing to purchase a tenants legal liability policy, it would be wise to shop around. Several insurers offer these policies at affordable rates. However, commercial groups and smart tenants rely on established insurance experts. You can streamline the selection process by consulting these professionals.
The experts recommend the best insurers within their network, considering the requirement and risk profile of the tenants. This way, you can secure your finances, refraining from wasting your money on unnecessary provisions.
What have you learned about tenants legal liability insurance Canada?
It would be wise to choose one of the best insurers recommended by licensed brokers or advisors. Professionals are aware of the premiums in the contemporary market. They can help you find discounts and guide you on slashing down the premiums. This is why most tenants seek valuable advice from these experts before purchasing their legal liability insurance coverages.
Reference:
Brewer Jr, W. C. (1951). Liability of the Tenant for Negligence. Ins. LJ, 263.