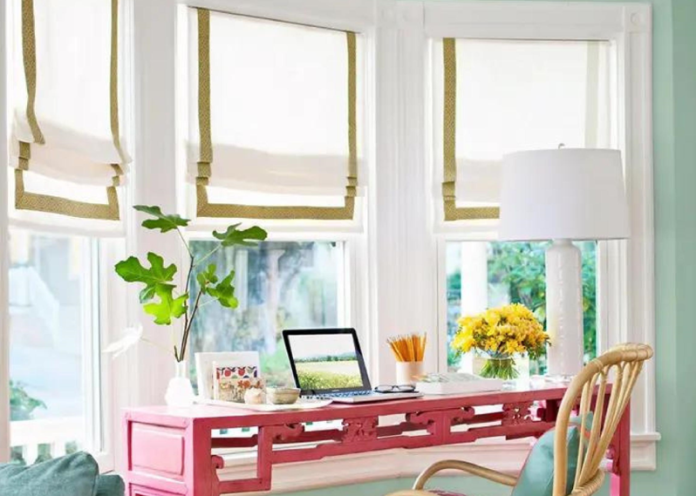 Roman shades are fabric window coverings that you can lower or raise with a cord system. Widely popular for the modern and soft polish they usher into any room, roman shades are often the best choice when you desire an uncluttered, sleek, and soft window treatment. If you are shopping for custom roman shades, one of the first things to decide is the mounting position you will use.
For some people, having shades inside the window recess is the preferred choice. For others, installing them on the outside of the frame on the wall or ceiling is the preference. So, which of these is the right mounting position? Should you mount your roman shades outside or inside? In this post, we will look at both options and how you can make the right choice. Let's get into the details.
Inside Mount Roman Shades: What are the Benefits?
Beyond providing light control and privacy, window treatments also help to accentuate the décor style of any space. Roman shades will look perfect on either modern, sleek trims or ornate casements. When it comes to the mounting position, the architecture of your window will play a role as well as the depth of the frame.
Inside mounts have their hardware fixed to the 'ceiling' of the window frame neatly fitting the recess. Many benefits are associated with mounting your roman shades this way. They include:
Roman shades provide a hybrid of blinds and fabrics stylishly. When installed inside, they bring out a stylish minimalistic sleekness that adds class and elegance to the room.
Inside-mounted roman shades will always deliver an unbeatable charm. Whether you've picked a minimalist flat fold shade or a set of softly cascading relaxed roman shades, when they are well-tailored to fit snugly inside the frame, the size is precise, giving a tailored, streamlined look. This gives inside-mounted shades a highly bespoke, custom look – rather than leaving an impression of window treatments bought off-the-shelf at a readymade store.  This customized look of roman shades brings a unique character into your space that is nothing but special.
Highlights the Ornate Moldings
Mounting the roman shades inside the window frame brings the beauty of the ornate moldings in your space. That is because it allows for a clear and unhindered view of the window frame and trims, unlike when you mount the shades outside or use drapes.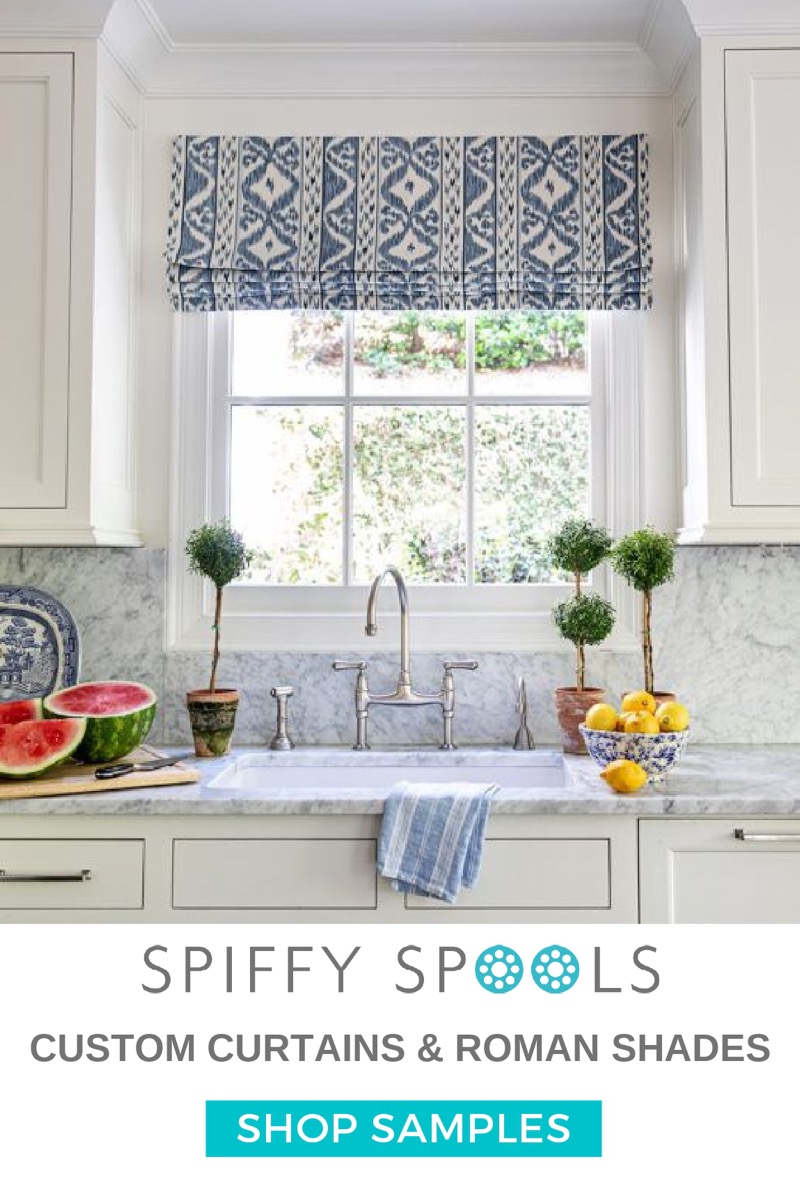 Since inside mount roman shades are installed closer to the window panes, they can keep provide more insulation for better temperature control. Inside mount is the recommended option for west-facing windows exposed to the scorching sun.
Allows for Layering with Curtains
Everyone wants flawless, gliding custom drapes that look picture perfect. If this is your dream, you do not have to sacrifice it for your roman shades. Inside mount roman shades let you add curtains to your décor for more sound control and added light or stunning ornamental layering.
Outside Mount Roman Shades: What are the Benefits?
Although inside mounted shades are great, the outside mount also has its unique advantages that make them the ideal choice in some instances. Let us look at some benefits that outside mount roman shades offer.
Perfect for Shallow Window Frames
Outside mount roman shades are the perfect solution for window frames that are not deep enough to be able to accommodate hardware for inside mount shades. Since they are installed directly on the ceiling or walls outside the frame, thereby not restricted by depth of recess, the hardware is not affected by space.
Brings in More Light and Sunshine
If you love having controlled sunlight in your home, this option of mounting shades is ideal. If you mount the shades  a few inches above the frame, you can fold them up to completely clear the window, letting in more light and sunshine. If you have a charming landscape behind your window, you should consider using the outside mount roman shades for your room.
Little Worry about Precise Measurements
One great thing about outside mounts is that you never have to worry about under-doing or over-doing the scale. Irrespective of whether you take very precise measurements – which are a must for inside mount shades – you will still end up with a pretty installation at the end of the day. If you do not want to bother yourself about precision, this option is your best.
Makes Low Ceiling looks Higher and Tiny Windows Bigger
Tiny windows look picturesque but when you have to put draping, you begin to sweat it out. That is because curtains usually overwhelm small spaces. While inside mount roman shades may accentuate your small window and block out the light, outside mount roman shades do more. If extended a few inches on all sides of the frame, they can create an illusion of a higher ceiling by tricking the brain into thinking there is a higher starting point at the top edge.
Final Thoughts
There are always two sides to a coin. In some cases, inside mount roman shades will work perfectly and in some others, you need the outside mount roman shades. Both have numerous benefits. The architecture and interior design styles of your space will often determine the best choice for you, but we hope the above insights will help you along your journey to find the perfect roman shades for your home!