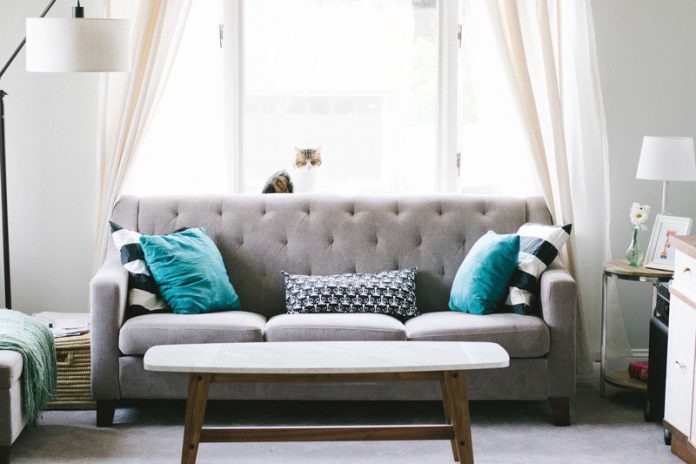 For those who love minimalism, there's really nothing better than clean lines and understated design elements. When everything has its purpose, and there's no unnecessary clutter, it allows you to feel relaxed and peaceful in your home, which is something we all want.
When it comes to window treatments, that desire for minimalism can prove troublesome depending on your goals. If you've got beautiful windows like those from Golden Windows, you could go without window dressings entirely, but that's only if you have no functional need for them. While you may not want anything heavy or elaborate, you still want your treatments to be beneficial and serve your needs, whether that involves blocking out the sun or creating privacy.
Here, we go over some of the best options for ways to minimally dress your windows to meet a variety of different functional needs.
Roller Shades
Roller shades are a fantastic option that goes well with a variety of styles. There are different patterns, colors and materials available for these shades, making it easy to choose a simple solid neutral tone to blend in with their surroundings and appeal to your minimalistic preferences, as they won't pull focus from other design elements. They provide a strong yet subdued aesthetic. When you don't need them, they roll away and all but disappear, but when you do have a use for them, they are effective at blocking out light and giving you plenty of privacy.
Roman Shades
Roman shades are a trendy option, and for a good reason. They are easily customizable, unobtrusive, and extremely practical. They block out the sun effectively while retaining a smooth and tidy appearance that eliminates any need for bulky, excessive layering. These shades are an excellent option for a clean and classic look.
Ceiling to Floor Drapes
It may seem counterintuitive, but ceiling to floor drapery is an effective way to complement the minimalist style as long as a light material is chosen. Using a high point to hang your curtains that flow softly and sleekly all the way down to the floor helps create the impression of a bigger space, and more visual space is an important part of minimalist design principles.
Neutral Colors
No matter what style of window dressing you choose, much of the minimal design will come from the color you choose. As most minimalists know, neutral colors are your best friend. Whites, grays and light earthy tones will often work best and go perfectly in a minimalist design style as they tend to fade into the background, creating a nice flow throughout the room.
There are several different ways to incorporate a minimalist design style into your window treatments while still providing the functionality that you desire to block out the sun, reduce noise, and provide privacy. Try out these options to find the best windows treatments to meet your needs and go with your minimalist lifestyle.