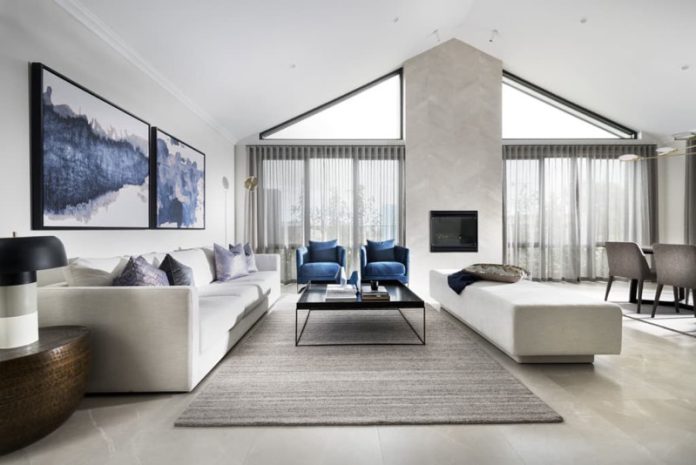 Building your own dream home is one of the most exciting times in your life and a huge investment. It takes years of hard work, endless planning, budgeting every dollar and self-sacrifices before you can even start to build, and now some important choices that need to be made. Selecting a licensed home builder who can bring your vision to a reality, is one of the most important steps in the entire process, and a decision that shouldn't be taken lightly.
Building a house is an expensive project from the beginning, so before you entrust a builder with your dream, there are some key elements you might want to consider.
Land and Location
You may have chosen your dream home design, but where are you going to put it? You're going to need to buy land. Some builders offer house and land packages, but they may not be what you really want, and you can't change too many things with these. Look for a piece of land that firstly fits your chosen house on it, but also that it's in a location that ticks all your boxes in terms of locality to schools, parks, shopping centres, medical facilities and hospitals.
Think about choosing a builder who's area of focus is mainly in, or near the area you want to build your home. You want your builder to have easy access to their usual source of materials and the manufacturers they deal with. The further they travel the more they can add to your bill, and the more on-site delays can occur waiting for materials and equipment. Most will add a contingency fee on top of the overall price to cover this, which you can eliminate by choosing a local builder in your desired area.
Compare prices to match your budget
Establish your budget and find a builder that you can afford, but don't choose the first one that pops up. Not all builders can create the style you're dreaming of and asking them to adapt their trade to suit you can end up costing more than you wanted.
Make a list of builders who match your style whether that be an Eco-friendly beach pad, a luxurious custom design, country French style, old colonial, or a more classic contemporary design. You want them to be experts at creating the home you desire. Look through their portfolios to see evidence of past builds and their craftsmanship.
Ask for any inclusions and any features they exclude to make sure you get exactly what you want. Also see whether the prices are fixed or are they changeable, depending on the process and factors of the build. Your new home could cost you a lot more than you budgeted for if you don't do some research and read companies pricing and policies carefully.
Reputation and References
How far you dig into a company's background is up to you, but I would advise doing some homework on the builder's reputation in the industry and past client reviews. Your builder should be happy to comply with your requests and should have an impressive portfolio for you to peruse.
There are several online agencies that can investigate the company's industry ratings and references to establish the financial strength of the company you are researching.
Visit display homes if they have them, that way you can see firsthand the quality and craftsmanship of their construction and get a feel for what your new home could be.
Personality and Communication
The key to a successful home build is great communication between you the homeowner, and the builders creating your home. The leading supervisor on site should be willing to talk with you honestly and respectfully throughout all stages and ease your mind on any issues that may arise.
Find out if they are willing to have full communication with you throughout the process and ensure they maintain respectful boundaries. If you don't wish to be involved at all, that should be understood and respected also.
Ask a million questions
This is your dream after all so find out everything you can. Some good questions to ask are:
What is their industry rating?
Are they insured?
Do they offer financial assistance of any kind?
Is landscaping included in the price?
How much are you able to customise?
What limits do they have on your ideas?
Can they meet your budget and your deadline?
Remember, if you don't ask, you won't know.
Live the dream
There are many important aspects to consider and research before you decide on the perfect home for you and your family. Don't be afraid to talk to several builders and find the one that best compliments your style, and who can deliver the most outstanding result. Ensure the safety of your investment, your future home and happiness depend on it.