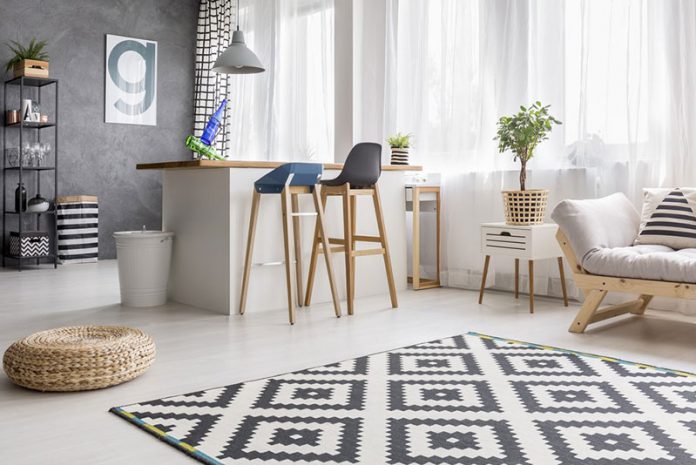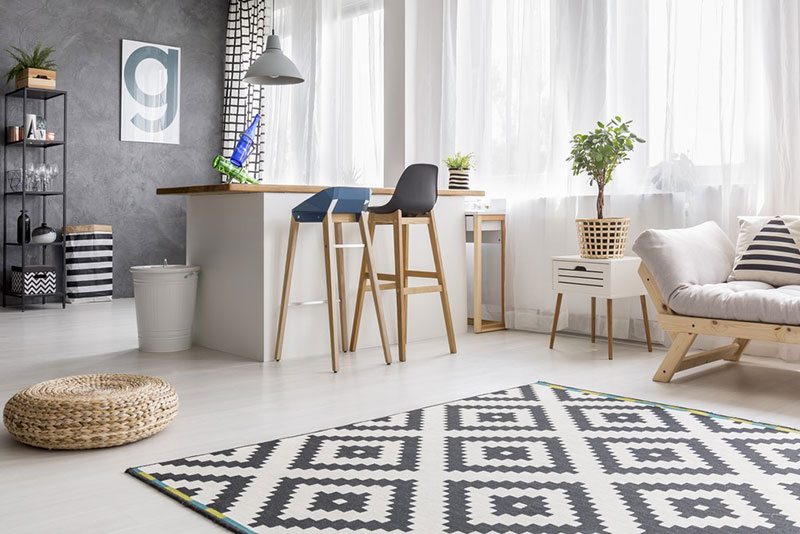 Everyone wants to have a warm and inviting living space to come home to at the end of a long work day: plush living room that you can get cozy in, a fun kitchen with plenty of space to entertain guests, and a luxurious bedroom that allows you to settle in for a night of rest and let go of the day's stresses. To ensure the perfect temperature and air circulation, a BLDC Fan can be installed in any of these rooms.
However, many people fear that in order to have the home of their dreams, they will need to purchase an entirely new interior. The good news is that is not true. With just 5 small changes, you can make huge impact on your home environment.
Make your space cozy with area rugs
Area rugs are one of the biggest comfy hacks that you can easily apply to any living space today. Many people think that just because they have wall-to-wall carpeting, they don't need area rugs. However, this is a common misconception.
Area rugs are warm and inviting for a few reasons. First, they separate a space, making it feel more cohesive and set apart from a larger area; for instance, if your living room is connected to your dining room, an area rug can make the living room feel cozier and more set apart.
Second, they can also be soft, plush, and warm – perfect for making a space more inviting when it's time to cozy up. And, if you have hardwood or laminate floors, rugs are the best way to make living spaces cozier and less cold. Find an area rug that suits your interior and watch it work its wonders!
Lighting is key to a relaxing environment
Ever heard of mood lighting? Well, we're here to tell you that, actually, there are tons of different moods that lighting can come in! Looking for something snuggly and soft? Try soft yellow light or hanging fairy lights for your space.
Or, if you want something warm and inviting, but still bright enough to read and chat, try mid-wattage bulbs on lamps with lamp shades – the indirect, ambient light makes it easy to see, but without the harshness of an overhead lamp.
Want to set the mood for romance? Pair candlelight with hang lights to set a seriously romantic mood. You could also try electric candles, too, if you're worried about starting a fire!
A high-quality mattress will be a game changer
Think about it: you spend almost a full third of your day on your mattress. If there's one area where it's not worth it to be frugal, it's buying a mattress. Your mattress supports you through the night, prepares you for the day, and is where you seek comfort at the end of a long day of work.
A high-quality memory foam mattress is a great way to elevate your home. Just by having a comfier place to rest your head, you'll immediately start feeling the positive effects. Be sure to pair it with soft, high-thread-count sheets, and some quality pillows, too.
Decorations make a home inviting
Have you ever been to someone's place and they don't have any decorations up? It can make the space look cold, uninviting, and impersonal. Show off your personality by covering the walls with beautiful decorations!
Here are some examples:
Framed family pictures
Band posters
Interesting paintings
Fabric tapestries
Really, the options are endless! Find what suits your personality and make your home truly stand out.
DIY fixes can totally change your space
Lastly, there are tons of small DIY changes that you can make to spruce up your space and give it the vibe you've always dreamed of. Here are some simple and inexpensive options:
Cover up ugly countertops with DIY peel-and-stick vinyl for a more modern look
Replace ugly wall to wall carpeting with inexpensive vinyl faux wood flooring
Purchase molding from the hardware store and put it up around the borders of rooms for a more elegant appearance
Hang up string lights for a fun and carefree environment
Give rooms a fresh coat of paint to brighten the mood
Small changes can go a long way. With the right set of small fixes, you can make your space truly stand out!