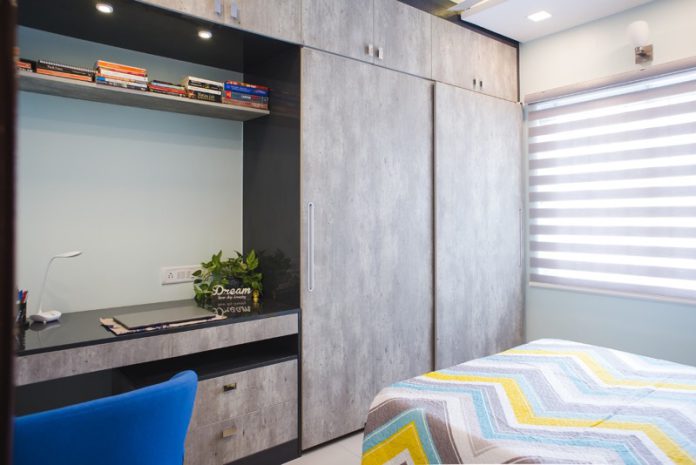 Homeowners are always concerned about storage space, particularly in kitchens, bathrooms, and bedrooms. Storage space in the bedroom is a priority because people keep their most personal items like clothes, bags, shoes, and accessories inside the room.
Bedroom storage can typically consist of large bins, closets, and even boxes. But these storage spaces can lead to additional bedroom clutter. Consider a fitted wardrobe if you are like most people and looking for more organised storage in your bedroom. For example, fitted wardrobes Manchester companies design and manufacture wardrobes and furniture to meet your storage requirements.
What can fitted wardrobes bring to your room?
If you choose a bespoke wardrobe, you are free to select all the details you want. You can pick the right storage solution you need.
Use even awkward spaces
You do not immediately see its potential unless someone points it to you as you are used to your room. If you consider reshuffling your bedroom and evaluating a fitted wardrobe as one of your options, try to visualise how the wardrobe will look. You do not have to avoid awkward spaces because the designer can turn them into valuable space for additional storage. The designer will even consider the slopes of your ceiling or roof.
Understand your need for storage
Make an inventory of your belongings and consider what items you will store in the wardrobe if you want a place for everything. You can personalise the whole interior of a fitted wardrobe. For example, you may keep your footwear and hats in it. You can have a pullout shoe rack, jewellery tray, and more. You might need more space to hang skirts, business shirts, and trousers.
Choose the appropriate design
A customised wardrobe allows you to dictate how the shelves, trays, and drawers will function. It will reflect your style and taste. Therefore, you have a say on how it would look. You can decide what materials to use. You can have the wardrobe in the same style as your bedroom interior for a seamless look or make the closet the focus of your room. You can have a glossy or matte paint finish or a more natural wood grain look. Options for doors include louvred doors that swing outdoors. Or you can go for sliding doors with full-length mirrors.
Select the perfect interior
After deciding on the exterior, you can focus on the wardrobe interior. Let the designer know how many shelves you need, the number of drawers, hanging rails, space for shoes, and accessories. Determine if you need cabinets on top of the wardrobe to store items you occasionally use, such as winter coats and jackets, hats, etc. You might also consider adding sensor lights, so the wardrobe is lit when you open the door, making it easier to find items, especially those stored at the back and corners of the cabinet.
It is vital to talk to a professional. Fitted wardrobe specialists have the expertise to design the most appropriate fitted wardrobe for your room, with all the storage spaces you need.