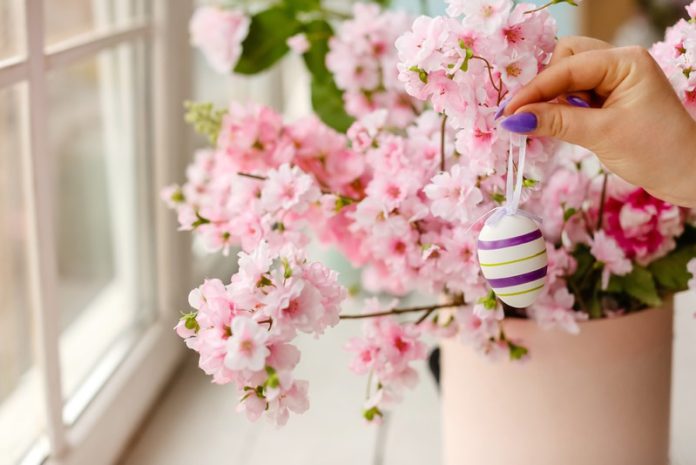 There is no better way to decorate your home than showcasing your favorite blooms in different spaces in your home. It is no secret that flowers have a unique way of breathing life into a room, making it warm, bright, and cozy.
Everyone wants to feel good in their space or make their guest feel comfortable in their house ___ adding a few blooms here and there could be all you need to achieve that. Flowers are also known to boost your moods when they release alluring fragrances in your home.
Whether you are an established plant parent or just starting, you may need ideas for places where you can put flowers in your home. It doesn't matter the size of the house; you can always find excellent spots for your flowers.
A few things to consider before getting blooms for your house;
Have the right vase or a variety of vases to go with the flowers and match your interior décor.
Ensure you get fresh blooms regularly. Fresh flowers are brighter and have more fragrance.
Make sure you can keep the flowers alive. A beautiful floral arrangement can be pricey. This is why it's important to take special care of the flowers in your home to make sure they live as long as possible.
Keep your bouquet away from open windows and radiators. The direct sunlight and draft are not ideal for flowers as they will wilt and die quickly.
Consider placing the flower vases at a safe distance if you have pets and/or children. Children and pets can easily knock vases over and break them, so place these at a safe distance. Alternatively, find creative ways of keeping the vases in place, such as creatively tying them to something sturdy.
So, where can you place your flowers to make your home feel cozy?
Outside the door
As a homeowner, you want to make your guests feel welcome to your space even before making their way into your house. Therefore, adding beautiful and appealing pieces like a welcome wreath can help you speak to your guests—during the holidays or not.
You can also place your favorite outdoor flower pot right before your door to create an attractive look for your home. It is the first part of your home that visitors get to see, so strive to make it as appealing!
Choose a spot where the flowers will not be in direct sunlight since hot, direct sunlight isn't the ideal environment for cut flowers. Place them somewhere where they will be cool to ensure they last longer without wilting.
The Hallway
The hallway has to be the perfect spot for flowers. It has no limitations whatsoever. The hallway is often overlooked even though it's the first place your guests see inside your home. In most homes, the hallway is the spot for dirty shoes and coats. You can change that for your home by adding gorgeous, warm-colored bouquets that draw attention. With a large bouquet in the hallway, one immediately gets a cozy impression when they walk in.
You can choose a huge individual flower plant or create something like a console and place a collection of your favorite blooms in one or two vases.
The larger the space in your entryway, the bigger the display of flowers should be. For example, if you have a foyer near the entryway of your house, consider having a tall vase with a few flowers that have long stems. On the other hand, you can go with an arrangement of multiple small vases. Ensure the arrangement you go with matches the décor type of the rest of the house.
Living Room Blooms
The living room is where you can have that elegant, flashy, and unique display of flowers. There are many décor options for the living room, but nothing beats a Bouquet of fresh, stylish flowers.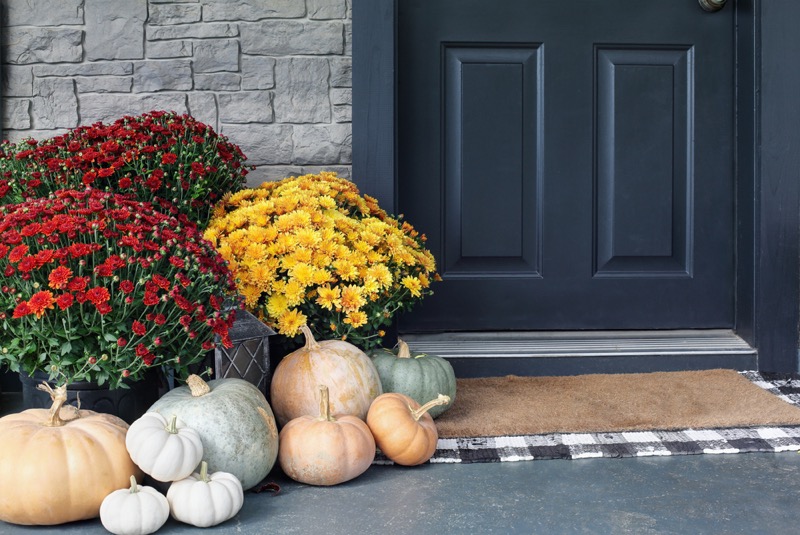 Take some time to identify where your bunch of flowers will look best. You can place your beautiful flowers on the coffee table or whatever you have as the lounge's centerpiece. You can also place them casually on a side table, on a stack of books, or the fireplace. Pretty much anything goes.
Ensure you pick the best flowers and floral arrangement to go with the interior design of your house. You don't want a mismatching floral arrangement or clashing colors. For example, if you have a round coffee table, consider picking out flowers with a large round head, such as alliums, and place them in a round vase. Considering the décor in your home and matching it with the flowers brings texture to the room, making the flowers more effective in their decorating job.
The Dining Room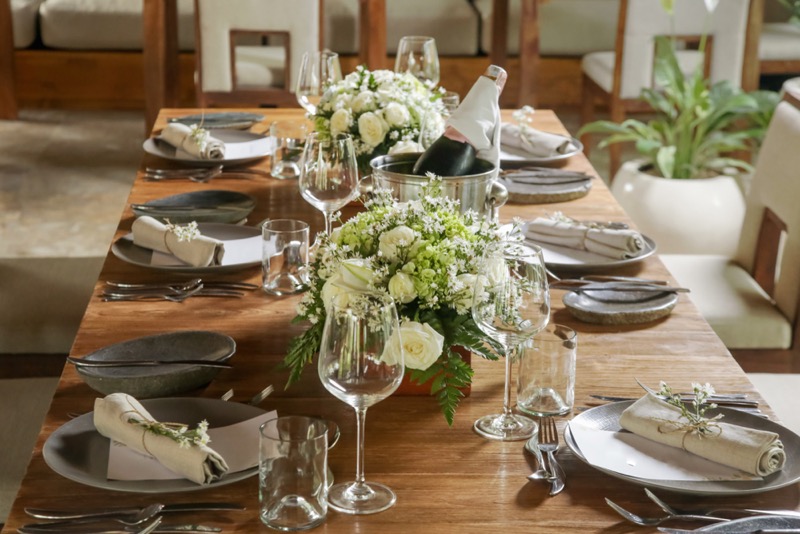 There's nothing like a gorgeous flower arrangement before you dig in. Flowers are known to make meals more appetizing ____ they can soothe the taste buds with their freshness and deliciousness. I know what you may be asking yourself, "can flowers be eaten?" Yes, over 100 types of edible flowers can be used to make delicious dishes, desserts, beverages, and cocktails.
The dining table is where everybody comes together, making it an ideal spot for a bunch of fresh flowers. You can place a large vase with colorful flowers in the middle of the table. Alternatively, you can go with mini-vases to avoid disrupting the views of each other across the table as you share a meal.
If you have a fruit bowl placed on your dining table, keep the blooms some distance away from it. Many fruits emit a gas that shortens the lifespan of your flowers.
You do not have to be a flower and interior décor connoisseur to pick out the best flowers for your dining room. Visit a florist that can help you pick out the best flowers for your dining room. Regardless of your choice of flowers, they are the perfect finishing touch for any dining table setting.
Bottomline
Flowers give life to any space in your home. So, go over to your favorite florist and get a bunch of blooms to brighten your house.
If you want the best service and the freshest flowers, visit Windflower Florists. Due to Windflower Florist's dedicated care and services, they're known to be one of the best florists in Singapore. . You can choose from a wide selection of fresh flowers and have them delivered to your doorstep.