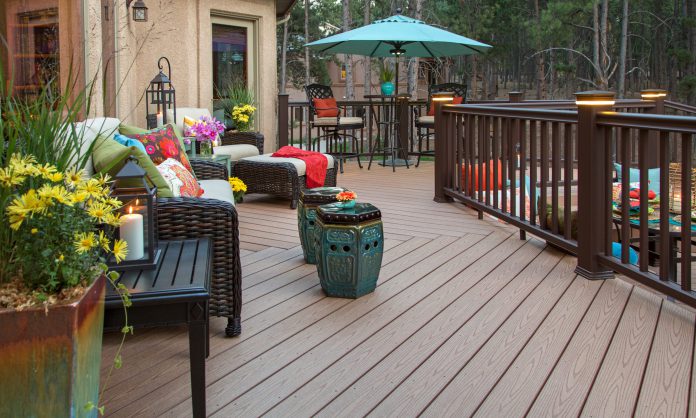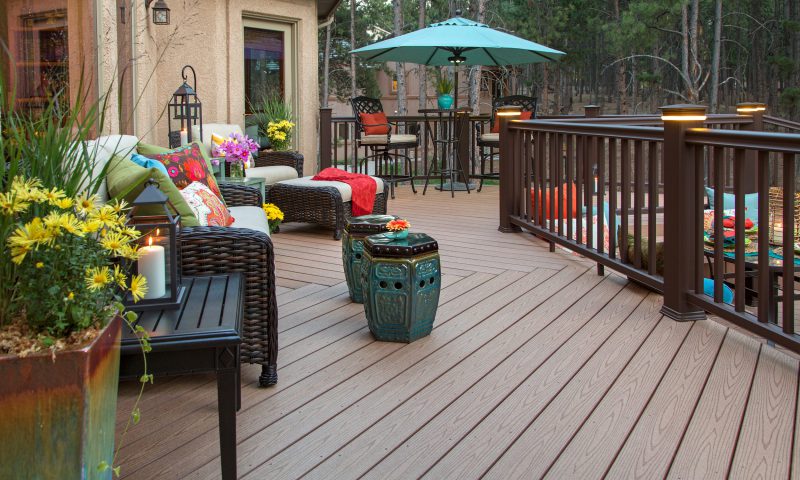 Are you looking for a home improvement project with a high ROI? Even with a limited budget, a deck installation is an affordable option compared to most renovations.
On average, a homeowner can enjoy an ROI of about 70% from a new deck, when selling their property. Decks that seamlessly blend with your landscape provide added aesthetic appeal, increasing home resale value.
By combining the great outdoors with indoor comfort, homeowners receive the best of both worlds.
However, while a new deck built has numerous benefits, correctly building and installing one is critical. An aspect that's often overlooked is the deck contractor hired. Not only should a builder's work meet current construction standards, but they should have the relevant credentials.
If your home is ready to accommodate a brand new deck, follow our tips so you can hire the best possible deck contractor.
Find Local Specialists
Although many mainstream renovation companies provide nation-wide services, their workforce is generally stretched thin. Unlike a large corporation where you'll seldom hear the same voice twice, a local expert will typically dedicate more time to your project.
Homeowners should also take advantage of local testimonials and reviews from their friendly neighbors. You're more likely to receive an honest assessment of the contractor by asking people you know.
Local companies offer two important things:
Locals builders usually provide a high-quality service. Remember that maintaining a reputation within the community is vital for any local business.
They understand local requirements for your project, such as building codes and the necessary permits.
Do Your Research
Opting for a local contractor or a nation-wide company tends to have their pros and cons. National companies typically can offer lower prices on products and labor due to dealing in bulk. On the other hand, locals will know their area better and can offer a more personalized service.
Regardless of the pros and cons, you should always do your research. If you can, find out the following information:
Find how long has the company been in business. Length of time can be a good determinant of their experience level.
Check if their services are mentioned online. Review sites such as Yelp, Facebook and HomeAdvisor can prove insightful.
Check their portfolio, as their finished work will always speak for itself.
If you want a blend of the two, some deck contractors serve only a few states. ParagonRemodeling, for example, services Northern Virginia, Maryland, and Washington DC. Homeowners, therefore, can benefit from both sides. Like local contractors, Paragon provides more personalized service but offers lower labor and materials prices for decks. If you happen to live in these states, we recommend looking into their deck builder contractors at Paragonremodeling.com
Ensure Your Contractor is Licensed, Bonded, and Has Insurance
Credentials are a crucial factor in determining if a deck builder is reliable. An unlicensed contractor can cost you a significant amount of money if things don't go to plan.
If your deck installation doesn't meet local codes and is missing required permits, you will be held accountable. Unfortunately, you'll have to bear the expense of repairing your deck, ensuring it's up to local standards. By hiring a licensed contractor, all professional work done to your deck is guaranteed.
Deck workers should also have the following insurance: liability and worker's compensation. Liability insurance will pay for any damages to your home that are caused by the contractor. And worker's compensation insurance exists in the event the contractor gets injured on the job. If your builder possesses neither, it's best to move on and find someone new.
Read More: https://www.angieslist.com/articles/what-are-risks-hiring-unlicensed-contractors.htm
Conduct an Interview
After adequate research, you may have narrowed down your contractors to a select few. Much like hiring an employee for any job, an interview is ideal to know more about them. Make sure to consider the following questions when doing so:
How long have they been servicing homeowners?
Are they licensed, bonded, and insured?
Do their construction contracts contain warranties?
Are they responsible for collecting local permits?
What is the estimated time-frame of the project?
Will I receive regular updates on deck progress?
Do you have a few references I can contact?
Who is responsible for cleaning up?
Make Sure their Rates are Affordable
With so many deck building companies and sole traders offering deck services, prices will inevitably vary. Therefore, it's essential to find the average price, so you have a good idea of what to expect.
While it may be tempting to hire cheap services for your deck, you may get lacklustre results. A cheaper deck builder may deliberately save costs on choosing good materials, or take labor shortcuts when building your deck.
Contrarily, Deck companies who overcharge often aim to provide a premium service. They'll select the most pristine materials, which may result in an overpriced deck. Like mentioned previously, a deck typically recoups 70% of its total cost when reselling your home. Therefore, an overly expensive deck could cause your ROI to decrease.