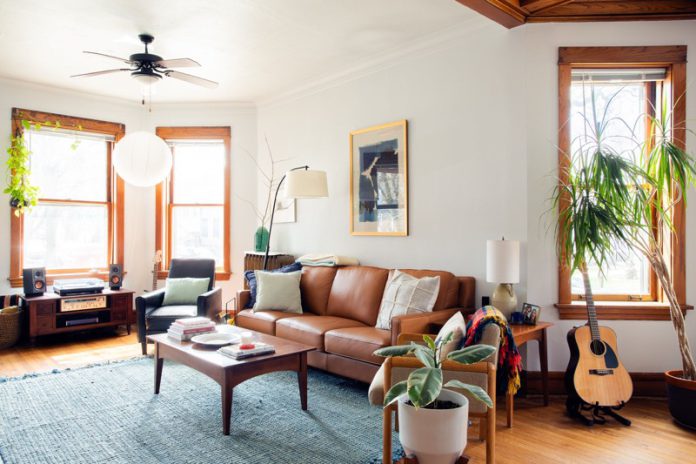 Everyone wants to have the perfect interior. So if you think your space is a bit off, a good rug can help pull it all together.
Rugs are an important purchase. If you want to buy something in today's economy, it is a good idea to do your research. Large-scale items like rugs can have a big effect on a room's look and feel.
Below are some tips on choosing the right rug for your space.
Use One or a Few
Most homeowners and designers often use multiple rugs to define different spaces and zones. The question is, how do you determine if you only need one or a few rugs?
Small spaces enclosed with doorways and walls will typically benefit from a single rug. Multiple rugs are typically best suited for large open living spaces. You can use rugs to define areas like the living room and dining room when there are no walls between them.
Determine The Size
When choosing a rug, it's essential to let it work around a room's obstruction before you buy it. Practicality should be a priority. You can be decorative after that.
Ask yourself questions such as are their doorways or door swings that need considering? Is there something on your floor that you don't want to be covered? Or a fireplace where you need to put some distance from your rug?
After thinking about all these things, consider traffic moving in and out of the room. Moving around the perimeter of your rug can be annoying to guests. There are options that include choosing an extra large rug that covers your walkway or a rug size that exposes enough of your floor for people to walk on.
Choose Patterned or Plain
Boldly patterned rugs can add interest to a space. It can take a bit of courage if you are going for it. But whether you want a plain rug or a patterned one. It all comes down to your personal preference for your ideal interior.
If you want to shop for patterned rugs, there are plenty in rug stores like the Lost Design Society Online Rug Store that range from traditional rugs to modern rugs. But if you want something simple, there are also those with simple designs on smaller scales.
Choose your Material
Rug manufacturers can either make rugs from plant-based fibers like jute, sisal, cotton and natural fibers like mohair, silk, and wool, or synthetic materials like solution-dyed acrylic and nylon.
Plant-based rugs & natural fiber rugs can offer a natural look to your interior and are affordable. But not all of them are durable. Cotton rugs can age rather quickly, while sisal and jute can handle significant high traffic use.
Wool rugs are one of the most popular rug materials and can either be thin or thick in the weave. Wool rugs are generally more expensive than plant-based rugs.
Silk is more expensive and delicate than wool, with a softer feel. Most manufacturers combine silk and wool to create different effects.
Conclusion
If you think that your space is a bit off, placing a rug can help pull it all together. However, since it can be a significant purchase and a large-scale item, buying the wrong rug can be costly. Remember what you have read today and share it with your friends to let them know how to choose the right rug for their space.