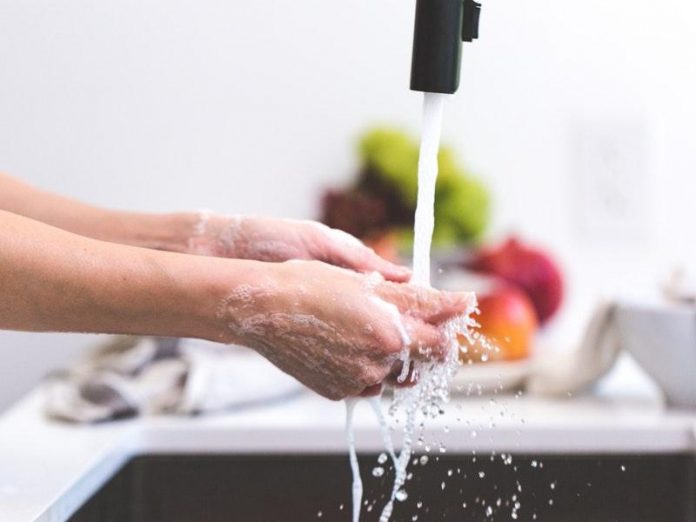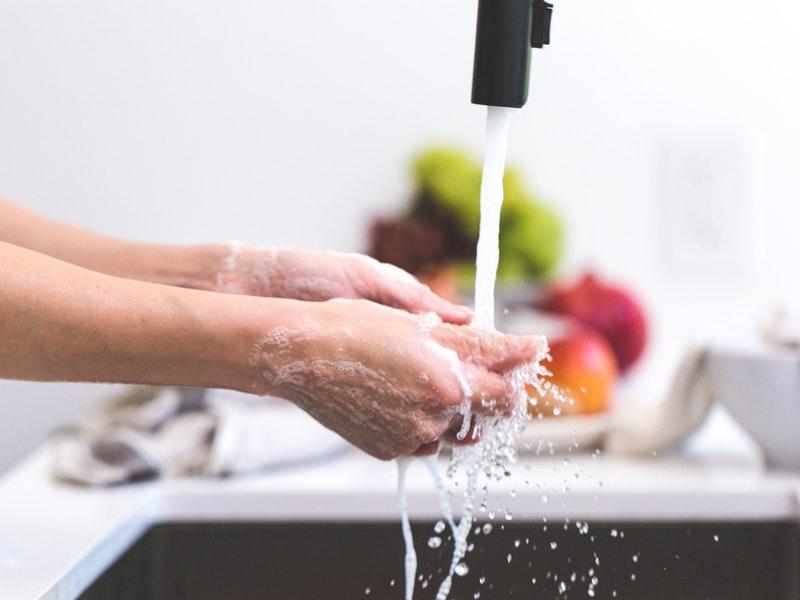 Cleaning kitchens is probably one of the most tedious tasks every housewife and mom has to do on a regular basis. Besides just looking after their kids and spouse, nothing can be frustrated than working in a dirty and messy kitchen.
With so little time in your hand, in this article, we have curated the top 8 best kitchen cleaning tips and tricks that will help speed up your kitchen cleaning process and make everything looks easier for you.
So without further ado, let's dive right into the tips.
1. Use Orange Peels Everywhere
Who doesn't love the scent of orange peels? And if you're the one who likes throwing off your orange peels, stop right now! Because you can utilize them to really freshen up the smell of your house and kitchen.
All you need are the peels of several oranges, plain white vinegar, water, a spray bottle, and a glass jar with a screw-top lid. Place the orange peels in the vinegar and leave them on various spots in the house. You can place it on places like the kitchen countertops, next to the sinks, the ovens, the greasy stoves, and literally anywhere you want to freshen up the smell.
Using vinegar, the smell can last up to several weeks. You may even transfer some of the mixtures into the bottle and spray it. Imagine how useful your leftover orange peels can be!
2. Shine The Metal In Your Kitchen Using Ammonia
We know you must be pretty frustrated with the greasy metals in your kitchen, especially the grates and burners. But no need to spend time scrubbing them anymore because we've got something that can help you clean them up much faster and more efficient.
Ammonia solution is the go-to product here. That's right, the basic ammonia. All you need is a 1/4 cup of ammonia and a ziplock plastic bag. Pour the ammonia into the bag and place the greasy metal inside it. Remember, we're not trying to soak it, but rather, to utilize the ammonia fumes to dissolve all the grease from the metals.
Leave the bag overnight, and simply clean off the grease with the help of a sponge on the next day. Voila! You'll be amazed at how easily the grease can be removed. REMEMBER! Don't ever mix any chemicals with the ammonia. This can negatively affect your kitchen equipment.
3. Make Use Of Lemon And Vinegar
Did you know that a combination of lemon and vinegar is a magic cleaning solution for your kitchen? You can use it to clean literally almost everything. This ranges from unclogging your garbage disposal to removing grease from your stainless steel sink and unpleasant odor from the fridge.
Heck, a solution of lemon oil and vinegar can also be used to clean your microwave in 5 minutes! Use a few drops of lemon oil and some vinegar, mix them well and soak a cloth in the solution. Then gently wipe your microwave surface and tray and that's all. It should look as clean as new.
4. Shiny Your Sink With This Method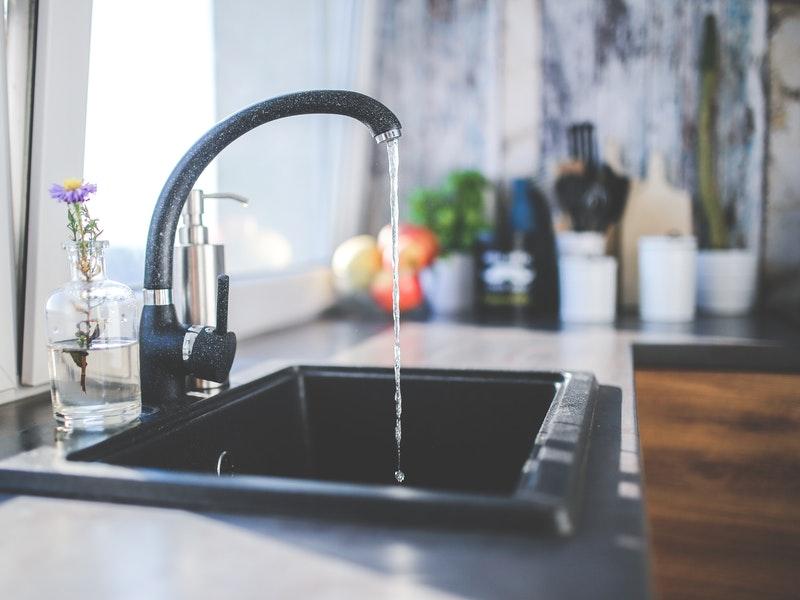 Everyone and their moms know that cleaning the kitchen sink is probably the toughest job in cleaning your kitchen. But don't worry, we've got you covered with this best kitchen sink cleaning tip that you can ever find.
According to a reputable cleaning company in Australia, the easiest and most effective way to clean the kitchen sink is to use flour and some hot water, followed by the use of lemon to freshen up the smell. The process can be as followed:
Wash the sink thoroughly with hot soapy water to remove all the macroparticles.
Then leave the sink to dry. You can use a clean towel to buff the sink and remember, don't skip this step. Water can reduce the flour efficiency in cleaning the kitchen sink.
Sprinkle the sink with flour
Buff the flour –

 

Using a paper towel or soft cloth, buff the flour into the sink like you are waxing a car. Keep buffing and don't forget the drain, rim around the top of the sink, handles, knobs, and little grooves where dirt likes to hide. You'll see bits of food start to disappear and things begin to get shiny
Once done with the cleaning process, you can then run icy lemon rinds through the disposal, to remove all the odors. And that's it! Easy isn't it? Now you have the clean and the fresh kitchen sink to use.
5. Don't Forget The Toaster
Moving on from the toughest place to clean in your kitchen to the most difficult appliance to clean, i.e. the toaster. Removing small bread crumbs is one thing and cleaning all the accumulated dirt and debris inside and outside the toaster is another thing.
So here are some steps that you can take to easily clean it up:
Make sure your toaster is unplugged.
Next is to pop out your crumb tray and shake off all of the loose crumbs
Then wash the crumb tray using soapy water to make sure it's cleaned
Then wipe the toaster Inside out with a soft, damp cloth and gentle soap if necessary. Don't forget the knobs as well.
If your toaster is stainless steel, use a clean cloth and a bit of vinegar to shine it up
Once done, then pop back the crumb tray and there you go. A clean toaster ready to be used.
You can check out this article to learn more about the steps
6. Dust And Wipe Your Kitchen Counters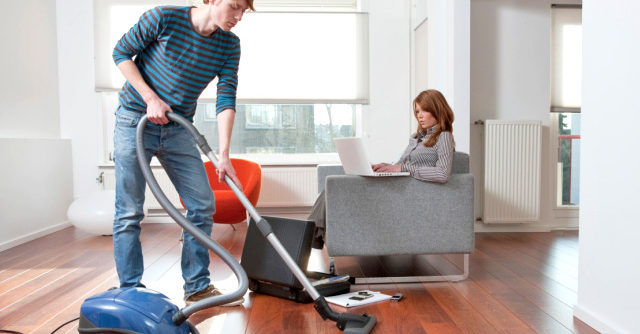 Next up in the kitchen cleaning tips and tricks is to dust and wipe down your kitchen countertops and furniture. This is often neglected by many people when cleaning their kitchens.
All you have to do is to use a wet cloth and gently clean off the dust on places like the countertops, the kitchen cabinets, the kitchen desk, etc. Then lay down paper grocery bags to catch dust in the future.
7. Sweep And Mops Your Floors
Now we've done all the cleaning inside and around the kitchen area, it's time to move on to the biggest surface, i.e. your floors.
Sweeping and mopping your kitchen floor should be just like how you would do it in your house. Just make sure all the microparticles like food particles, ingredients, etc. are thrown into the dustbin before the actual cleaning.
The important reason why to clean and mop your floors is to remove all the grease and oil from your cooking process. The best option is to use a TBS white vinegar and water to wipe off the floor, then utilize a little essential oil to sweeten up the smell.
8. Keep Everything Organized
Last but not least is to keep everything organized in your kitchen to avoid cleaning them frequently. Have a place to keep everything. The kitchen utensils, cooking ingredients, jars, plates, etc. and don't forget to clean them regularly, to avoid spending time on a big kitchen cleaning.
And if you ever need to clean various things in the kitchen, to speed up the process and make things easier, don't forget to create a cleaning checklist as well.
Conclusion
And that's all for the 8 kitchen cleaning tips that you can easily follow along and implement. Some of them are pretty obvious but we've just simplified them to make everything look easier to follow along and organized for you.
Some of the hacks and ingredients like lemon, vinegar, and ammonia can easily be utilized and the good part is, they're all available right in your kitchen. You just need to utilize them beyond their common uses.
We hope you've enjoyed the article. If so, don't forget to share it on your social media accounts as well. Cheers!