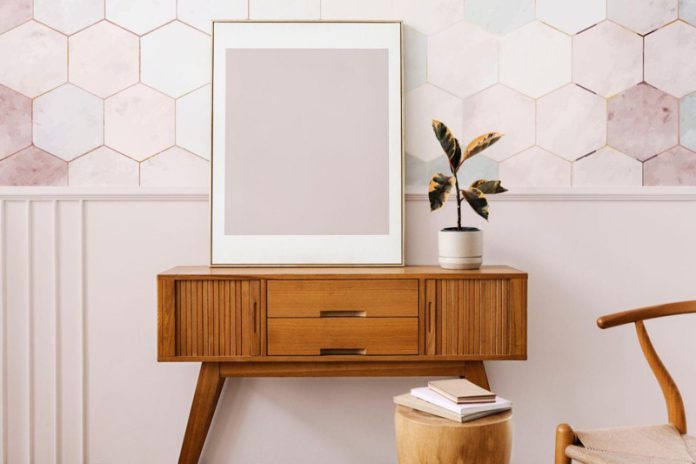 To make a beautiful home, one needs insight into interior design and the right furniture to utilise the space efficiently. Another aspect of efficient space utilisation in any home is available storage options. It is important to have adequate storage facilities in any house to keep our home clean and tidy, clutter-free and spic and span. While many homes offer in-built storage options such as in-built wardrobes and shelves, these are not enough. We often need alternative storage solutions for our homes. Wakefit provides a variety of storage cabinets on its online shopping website, each with its unique features and design.
According to Appliance Geeked "An increasingly used item for storage nowadays is the sideboard. They are chosen for their versatility in looks and usage and are seen in both living rooms and bedrooms. When selecting the perfect sideboard, it is important to determine its size with respect to the available space and the type of room."
When you look for a sideboard cabinet online, you will come across a diverse range of sideboards. We have curated the below list to help you make a better choice of a sideboard to serve dual purposes- storage and decoration:
1. Sideboard Cabinet for Living Room
The old-fashioned sideboard cabinet used for the living room is the bloated cabinet. It adds fine detail to the interior and is a visually appealing piece of statement furniture for the living room. It is typically used to store silverware and porcelain collections. Its tabletop can be decorated by placing family photo frames, scented candles and flower vases. While making a strong style statement in the living room, the sideboard can store family possessions like cutlery, decorative ornaments, tablecloths, coasters and curtains. The living room cabinets are wooden cabinets, polished in black, brown or white shades. You can go for a white cabinet for a brighter, modern, spacious and vintage look. Modern designs are also equipped with LED lighting and glass fronts to boost their visual appeal during the nighttime.
2. Sideboard for the Hallway
If your home has a corridor or passage that leads from the hall to the exit, you can utilise that area to place a compact sideboard with mini chests and drawers. This storage cabinet for the home's hallway is suitable for storing general items like scarves, gloves, umbrellas, and shoes- items you are most likely to fetch before leaving the house. In addition, the tabletop can be used to place scented candles or a bowl of potpourri and a decorative key holder to add a hint of décor to the otherwise plain area.
3. Sideboards for Bedroom
The sideboards used in a bedroom imitate a dresser or dressing table. They are an integral piece of any bedroom as they are used to store one's personal belongings such as intimates, skincare and beauty products and ornaments. They do not necessarily match the bedroom's theme and can be individual in style, using different colours, patterns and materials. They are usually paired with a tabletop mirror to help us see our appearance as soon as we wake up in the morning.
4. Sideboards for Kids' Room
Placing a sideboard is essential for any kids' room. This is because more items need to be stored here, ranging from toys, blankets, bedspreads and even stationary. Alternatively, these sideboards can be used in a baby's nursery as a mini wardrobe, carrying their clothing, soft toys and baby care essentials. The sideboard can be customised in various colours and patterns to make the room look lively and enthusiastic. If you want your sideboard to last for long, opt for a white, wooden body and customisable coloured chests. The colours of the chests can be changed any time the children outgrow their age and experience a change of style.
5. Sideboards for the Entertainment Room
The entertainment room is an often-used area of any home. Amidst plush and comfy sofas and a widescreen television set, a central sideboard cabinet is used to store various items such as remote control, video games, streaming devices, CDs, and even books. The tabletop of the sideboard can be used to place the television set. This is how the sideboard provides dual functionality when used in the entertainment room. The sideboard can be wooden with glass fronts and a tabletop.
6. Sideboards for Workspace
Post-pandemic, we have realised the importance of a workspace in our home. This place needs to have minimal furniture and requires all workplace essentials to be in one place. A sideboard in the study or working room in the house can be used to store important documents and files in its chests. Its top can be used to place a lamp, a desktop and stationary. You can opt for a grey and white sideboard for the workspace.
How did you like our storage ideas using the modern sideboards? Which one is your favourite?