Moving into a new house is an exciting time, but it can sometimes feel like it's not quite home yet. Taking the time to add some personality can help you to feel as though you fit in and that the space is truly yours. If your new house is currently mismatched with your personal style, too neutral to be personal or just a blank canvas, read on to learn how to inject some personality and character to make it feel like home.
Document your memories
You don't need an expensive art collection to adorn your walls with joy and inspiration. Instead, pick up an appropriate gallery hanging system and use blank wall space to document your memories with photos, life events with memorabilia, and accomplishments with certificates and trophies. Include like-for-like photos through the years, painted handprints and crafts by children, postcards, maps and tickets from trips you've made, and dried flowers from weddings and events you've attended. Only your life has your memories and presenting these throughout your home will bring smiles and spark joy daily.
Replicate your style
How do you dress? If you're a fan of a floral, replicate it in your wallpaper. If you're the paint-splattered dungarees type, consider raw painted walls and distressed furniture. If you like dark, gothic attire, pick up some medieval accent pieces such as candleholders or ornate photo frames. If you wear khakis and neutrals, bring the outside in with raw materials and sustainable finishes. Whatever your personal style is, it should be replicated through your home so that it's obvious just who you are, where you live and what you're into.
Make the rooms work for you
When you move into a new home, it's common to play around with the rooms and change their purposes. The second bedroom might become a dressing room, while the dining room can turn into an office. There's nothing stopping homeowners from mixing things up and making their new rooms work for them. If the garage makes more sense as a utility room, or the spare bedroom as a home gym, why not transform them? Realistically, the only rooms in most houses that require major renovation to change their daily usage are bathrooms and kitchens. Everything else can work around the homeowner rather than the homeowner having to work around them. In most cases, there will be no need for planning permission to be granted.
Install the finishing touches
Attention to detail is critical in interior design and it is often the finishing touches that show the personality of a homeowner or designer. Don't be afraid to take time over the little details to make interiors feel 'yours'. If you're a coffee fan, have your mug collection out on display; if you're a bookworm, organise your bookshelves to look appealing; if you like sports, show your memorabilia. If you like having lots of people over to visit, place a bucket by the door for shoes and plenty of hooks up for coats. Only you know exactly how your home will be used daily and what features are likely to be useful and give you comfort.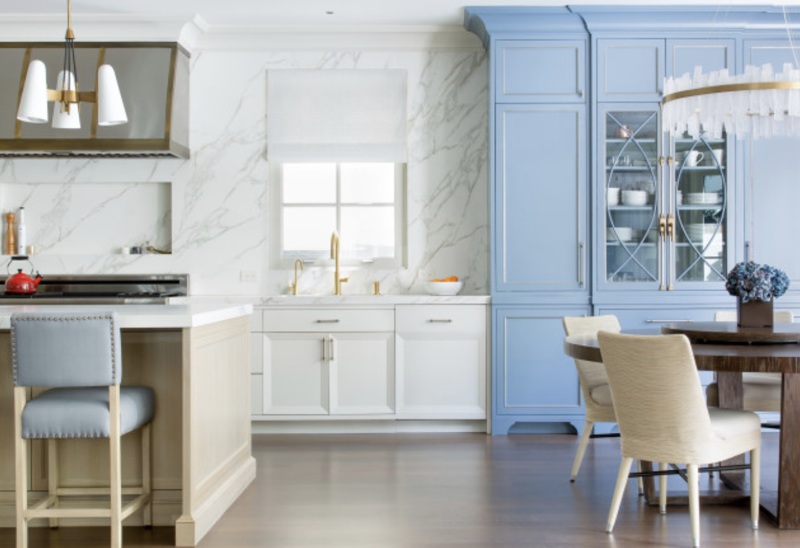 Colour pop
It can often be too much to paint every wall in a house or make sure that every piece of furniture is in your favourite shade, but there are more subtle ways to introduce personality through colour into a room. Adding in 'colour pops' of a favourite hue through the use of soft furnishings, a few select pieces of furniture or art hung against neutral backdrops can create an eye-catching, modern look.
Your home should feel like yours and there's no shame in injecting your personality throughout its décor. Magnolia walls and basic white goods may be the default for many homes, but if this doesn't suit your style or personality then get creative and let your uniqueness shine through!