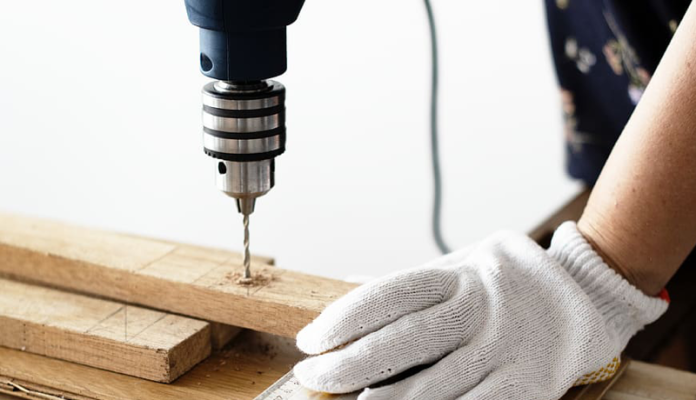 Have you noticed leaks in your roofing or broken window seals and frames? It's clear you need carpentry repairs in your home. A leaky roof will allow water to seep into your ceiling and result in significant damage. There are many other carpentry services that you may need, and your choice of carpenters matters. Nonetheless, professionals will offer numerous benefits, and there are various ways to get the most out of the services.
What are the common carpentry services to hire in my home?
The list of carpentry services is endless; these may range from roofing repairs, flooring installations, deck installations, home renovations, extensions, door and window repairs, and many more.
Three are various indications that you necessitate window repairs or replacement. The common signs include broken glasses, broken seals and frames, and sometimes high energy bills. If your door and window seals or frames are broken, they will allow cold air and let out heat from your home interiors. Your HVAC until will overwork to heat your home, translating to high power bills.
Carpenters from A2Z Carpentry & Maintenance company will tell you that a leaky roof can cause significant damage to your home. If you spot leaks, broken or missing shingles, act promptly. A carpenter can help you repair the roofing or install a new one. Although fitting a new roof can be costly, it's worth every penny. It will save you a lot on roofing repairs in the longrun.
Signs that you require roofing repairs include;
-Sagging
-Signs of water damage, i.e., water stains or mold
-Missing or cracked shingles
-Rust on the metal components
-Moss or algae on the roof
Deck& Pergolas installations
Decks and pergolas will create additional space and improve the look of your home. They are great investments and will raise the value of your property. Again, pergolas feature an open roof and can combine different materials. Wooden pergolas are pretty common, and you can stain the wood to enhance their look and durability.
How can I get the most out of carpentry repairs& services?
The first step to fixing issues in your home should be contacting a professional carpenter. Luckily, there are many carpenters, and you can get one to match your budget and needs. There's a trick, though! Not all will suit your project; you need a professional to ensure excellent services.
Here's how to get the most out of the services are;
Plan ahead
Every successful project begins with adequate planning. Start by identifying all the issues requiring repairs and list them down. Look for carpenters with adequate skills, experience, and tools to fix the problem. Moreover, think of the most appropriate time to undertake the repairs.
If unsure about this, consult the carpenters. For instance, it's advisable to undertake roofing repairs after winter. The ideal time to do roofing repairs is when the temperatures are mild and the weather is quite consistent. However, most homeowners will likely be undertaking the same repairs, and the demand for roofing materials may spike. So, plan to acquire all you need earlier or in winter to save costs.
Budget appropriately 
Home repairs and renovations come at a cost. Get quotes from different service providers and choose the best deals. Also, budget for the services and allocate a budget for the materials required. A budget will guide you, making it easy to complete the project without stalling. For excellent results, be willing to stretch your budget to accommodate unexpected expenses.
Hire skilled carpenters
We can't disregard the importance of experienced carpenters in home repairs. These professionals have the proper tools and equipment to undertake most repairs in the home. They understand how to do this right and will avoid the need for frequent restorations, which can be costly.
You'll save a lot with professions than with unskilled carpenters. Also, if installing a deck or pergolas in your home, a professional carpenter will help you choose the best designs to match your home design. The same applies to home renovations and extensions. The bottom line, you're unlikely to make costly blunders by engaging a professional.
Consider a licensed& insured carpentry firm.
There are various factors to keep in mind when hiring carpentry services, these include;
Experience
Skills
Access to modern tools and equipment
Insurance& licensing
Availability
Cost of services
Licensing and insurance is vital. Licensed companies are certified to offer the services in the state. Meaning they have adequate experience, tools, and team to provide various types of repairs. Licensed carpenters are likely to give a warranty. This means they will come back to fix any issues that may recur within the warranty period.
Insurance is also vital and will come in handy in case of accidents and injuries in your home. It will cater to medical expenses if any worker suffers injuries on the job. Why is this important? It will save you a lot of stress and expenses associated with hefty medical bills and personal injury lawsuits.
How can I locate the best carpenter in Sydney?
There are different carpentry companies in the state. All offer varied services, and you'll likely find them online. Therefore, conduct an online search and sample from the list of carpenters available. Scrutinize each company thoroughly and contact them for interviews. You can also get professional carpenters through referrals and recommendations.
Seek referrals from friends and relatives and develop a list of preferred service providers. It's easy to get expert carpenters from referrals, but you shouldn't rely on this solely. Consider aspects like experience, skills, previous projects, and cost. Only hire when you're comfortable that the carpenters will offer superior services.
Once you have a list of select companies, get quotes and choose one to suit your budget. Remember, cheap isn't always best. Therefore, don't compromise on the quality of services to save some bucks.
Final thoughts
Hiring professional carpenters is the best decision to make during home repairs. These experts offer a wide range of services and will ensure a more comfortable place for you and your loved ones. If hiring a carpentry firm to undertake repairs in your home, consider the above-mentioned ideas to get the most out of the services.