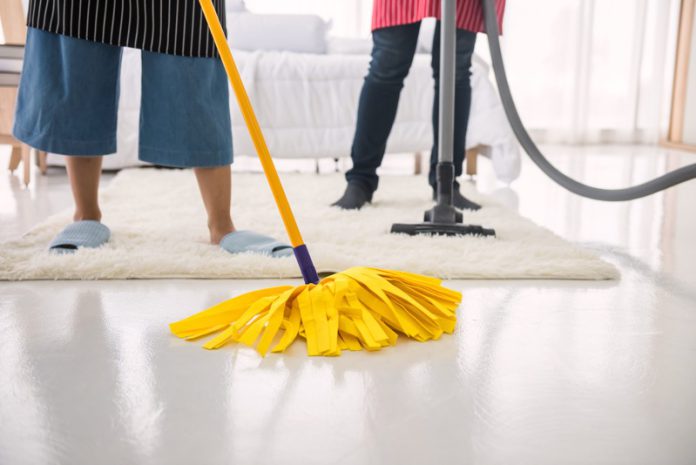 Move-out cleaners provide a service that specializes in cleaning a newly vacated property. If there's a chance you are planning on moving house, you might start thinking of hiring a move-out cleaning service to help you get the process of cleaning your home from start to finish. Move-out cleaners can be hired for just one or a series of visits to get your house cleaned without all the hassle added to your long list of things to do. The following is a guide on what to include on a move-out cleaning list.
Clean The Floors
This is one main cleaning that you must do on your move-out cleaning list. The majority of people overlook it, but this is the most important thing you do to start with. If there are grease deposits, dirt, or spills on the floors, then the interior of your home will look unclean and not clean. The floors can be cleaned with a broom or a floor mop, depending on the size of your home. Cleaning the floors is something that needs to be done regularly, but at least once before you move out. Usually, the hardwood and laminate floors can be cleaned easily by using a vacuum cleaner. The carpeted floors might need to be steam cleaned before they appear clean and sparkling.
Clean Furniture
In case the furniture comes with the place, known as a furnished place, you might have to clean furniture. Besides washing the floors, you need to clean the furniture because it could impact your rental value. It is only possible if you clean the furniture on a regular and timely basis. You do not have to spend a lot of time cleaning the furniture. The best way to keep your furniture sparkling is to dust them with a damp cloth and then wipe them with a dry piece of cloth. This is enough for most of the furniture items at home, but some need extra care that only professionals can provide for you.
Empty Trash
If you are a good housekeeper at home and have been doing your part to keep it clean, then you can start making use of all of the cleaning supplies that you have already bought. If you have not been using them, then do so immediately. If there is still some trash on your move-out cleaning list, then use those to pack these things away in your home for the next owner. This is the least you can do because this will only make the transition from one home to another smoother.
Vacuum Carpets & Rugs
Carpets and rugs do a lot better at home than in the store. These are expensive, so if you have purchased them for your home, then you need to make sure that they are kept clean. The key to keeping them clean is to vacuum them regularly.
Clean Windows, Mirrors, & Doors
If the windows, mirrors, and doors are not cleaned properly, then they will reflect poorly on your home. The condition of these things can affect the way you look. It means if they are dirty, then it also affects your home in a big way.
Wipe Down Appliances & Check Fixtures
The appliances at home should be kept clean and in a state when you move out. This is very important because the owners who buy your house will check on these things. If they are looking for a house to buy, they will look at the condition of things like electrical appliances, whether they are clean or dirty. The other thing to do is to check if the faucets work properly.
Clean Laundry & Dryer Units
You probably have clothes that need to be washed before you leave your home. If you have a lot of clothes that you want to take with you, then it will be a good idea to pack them away in plastic bags. The dryer units also need to be checked as well as clean, especially lint trays. You do not want the next owners or tenants to complain about these things.
Touch Up Scratches or Marks
Scratches and marks on the walls and furniture are not as big of a deal. But to prevent the new owners from seeing these things, you need to make sure you touch them up before the next owners arrive. The best way to do this is by putting a mild cleaner on the surface that has been damaged. Then give it a good scrubbing with a sponge or cloth until the scratches disappear completely. Some powders make a light mark disappear quickly; these are also useful for this purpose.
Clean Baseboards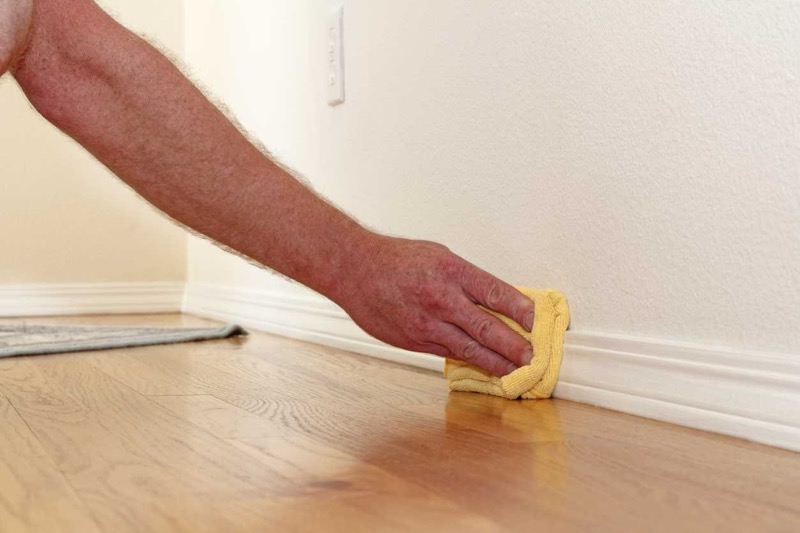 Baseboards gather dust and splash marks quickly, and they're not usually a part of someone's daily or even weekly cleaning schedule. But as part of a move-out cleaning, they make a tremendous difference in the cleanliness of the home.
When hiring move-in and move-out cleaners in Calgary, look for those who can manage the most difficult assignments. Don't settle for the bare minimum of cleaning required. You should set a standard that exceeds your expectations and is more than adequate for you and your family.