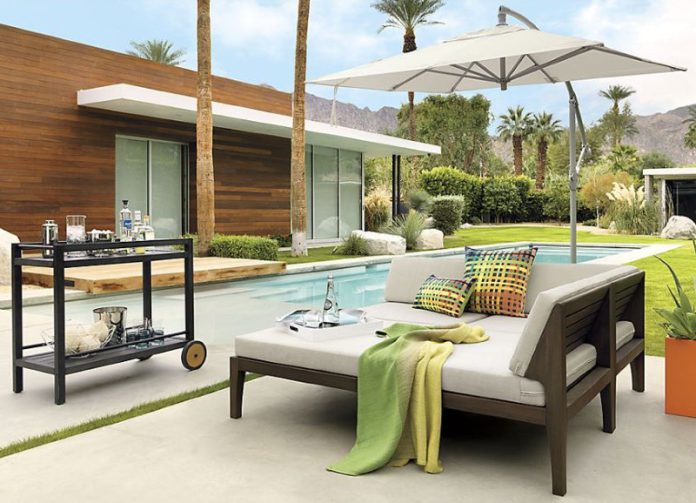 It's no secret that the best garden furniture will completely improve the functionality and appearance of your space, whether you need sitting or surfaces. It's simpler than ever to bring the same comfort and style to your outdoor living space.
However, there are some important points to consider when choosing the proper designs. Nobody wants to spend money on a brand-new setup only to find out that it isn't quite right a week later. Garden tables and chairs, after all, play an important role in how you use your outside space, so make sure they match your requirements. However, with so many options, deciding on the perfect style for you might be difficult. Don't worry; we're here to assist you.
Selecting the most suitable outdoor furniture can be difficult at times. You can visit homedetail.co.uk to know the best options for outdoor furniture designs. We have highlighted some of the essential tips to consider before choosing outdoor furniture. They are as follows:
Conformance Of Furniture Style with Theme
Consider the aesthetics of your outdoor furniture when making your selection. The correct style can greatly affect a space, so think about the general theme of your story before making any firm selections.
Rattan is one of the most exclusive styles right now. According to the experts, it's perfect for recreating a classic country garden's relaxing aesthetic, but it also works well for modern plots with neutral sofas.
Plastic is another option in terms of trendy aesthetics. Sure, it seems strange, but trust us. Many new kinds are coming in sculptural shapes and vibrant colors that can give a playful aspect to a room. Furthermore, many designs incorporate recycled materials, allowing them a more environmentally beneficial choice.
Maintenance Consideration
Another key consideration when purchasing outdoor furniture is how much – or how little – care it requires. Plastic is light and easy to clean, making it an excellent alternative for those with children. It has the same toughness and weatherproof features as its natural equivalents.
Cleaning synthetic rattan is also a breeze. It usually only requires a quick, thorough cleaning with soapy water to restore its original appearance. Look for wipe-clean glass tops on tables to make cleaning spills easier.
Prefer Environmentally Friendly Arrangement
It's usually good to keep eco-friendly guidelines in mind while purchasing outdoor furniture. Consider where the wood came from if you decide to go with wood. That implies that all of their hardwood furniture is environmentally friendly and fully recyclable. Metal is also usually recyclable.
Furniture created from recycled plastic or marine debris is a more environmentally friendly option. If you're concerned about the amount of plastic in our oceans and searching for methods to help the environment, recycled plastic checks all the boxes.
Selecting Right Size
You'll want to ensure your outdoor furniture is the proper size for your location while selecting it. The furniture comes in various styles and sizes, from dining sets for 12 to bistro sets for two. So, calculate how many people you'll be seating and how much space you have.
When it pertains to outdoor tables, add an extra one meter to ensure that chairs may be dragged out comfortably and safely.