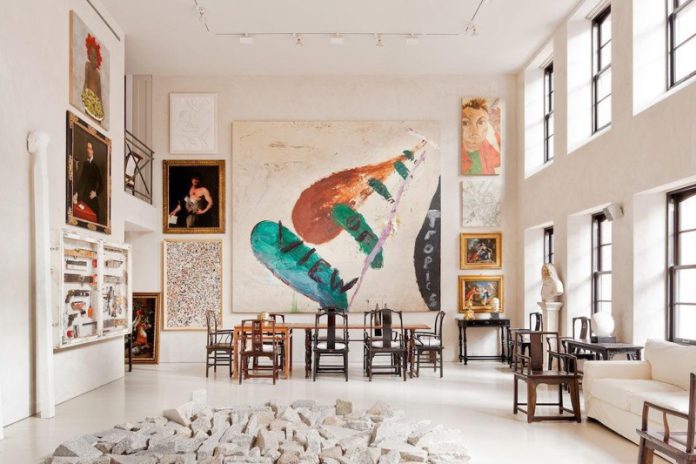 Art is an expression of the human form and when you find that special piece of artwork that ignites the spark in your soul, we know that you'll want to protect your artwork for years to come.
In addition to enjoying the visual aspects of artwork, many pieces of art are often an expensive investment or irreplaceable one of a kind piece or family heirloom. If you're the owner of a piece of fine art, we know you want to work hard to avoid any damages from the environment or physical damages that can often be caused when moving artwork.
"There is an art to providing the protective means to ensure everything arrives in the condition it is received – time after time, after time," says Classic F.A. Packers & Shippers, a company focusing on art collections shipping in New York. If you're planning a move, home renovations, or other activity that may require proper art storage and shipping, you'll want to ensure you are making an informed decision in choosing the proper shipping and storage facility to avoid any damages to the special piece.
Make Sure Storage Facilities are Climate Controlled
When choosing an art storage company, it's extremely important to make sure the art is stored in a climate controlled facility. Changes in temperature and humidity can cause a variety of damages like yellowing of paper, cracking paint, or mold buildup. Certain paints may melt if exposed to high temperatures for an extended period of time and sculptures may crack due to expansion and contraction that occurs under extreme temperature changes. It is recommended that fine art be stored at temperatures between 70-75 degrees Fahrenheit and relative humidity at 40-50% to avoid any climate related damages. Many art storage facilities have insulated walls, air conditioned warehouses, and advanced ventilation systems.
Ask About Security Measures
Another important aspect to consider when choosing a fine art shipping company is security. Many art pieces are an expensive investment that buyers want to protect. Most companies that specialize in fine art shipping and storage have security cameras and alarms throughout the facility, but it's important to make sure the cameras are being monitored 24 hours a day, 7 days a week by security personnel. Additionally some facilities will have security guards on site 24 hours a day. It's important to determine if the alarms will alert emergency personnel in the event of an emergency. Facilities should be equipped with sprinkler systems in the event of a fire related emergenc. Other security measures to look for when choosing a company include controlled access entry via a pin number or key card, a barcode inventory system, and security measures for art owners interested in viewing their stored piece.
Invest in Insurance
Most fine art shipping and storage companies require their clients to obtain insurance for their fine art collection prior to storage. Obtaining insurance will ensure the owner of the collection is protected from financial losses as well as help the company avoid liabilities in the event that a damage may occur. Additionally, your insurance broker will be able to provide guidance when choosing a company through experience working with reputable facilities or via a list of approved companies vetted by the insurance company provider.
Research Staff Qualifications
This may be one of the most important qualifications to look for when selecting an art shipping and storage company. Although insurance and environmental preparedness are paramount, they cannot protect your collection from human error. Although there are no formal educational requirements for art storage workers, experienced workers will often have a background in museum studies, art history, or studio arts. Classes in these subjects will often provide a great deal of background information for graduates to understand the importance of art handling and steps to take to avoid causing any damage when moving fine art pieces. Qualified art handlers should be well versed in typical fine art handling practices like wearing latex or cotton gloves to handle artwork, ensuring artwork is thoroughly cleaned and dried before storage, and using appropriate packaging materials when wrapping framed paintings.
Check the Certifications
In addition to having qualified employees on staff who understand the handling of fine art pieces at their facility, customers should ensure that shipping companies have your artwork covered every step of the way. Customers should be encouraged to ask about certifications for international shipping to ensure they are choosing a TSA Certified Cargo Screening Facility that is licensed for import/export of cargo by US Fish & Wildlife Services and any additional government authorities to ensure a smooth, hasslefree movement of your artwork.
Natural Disaster Preparedness
Lastly, making sure that an art storage company is prepared in the event of a natural disaster may be an important discussion especially for facilities located in high risk areas. An experienced facility will have certain measures in place in the event that a natural disaster may threaten the artwork stored at their facility. This includes installing measures like backup generators in the event of a power outage, having an evacuation plan that clearly outlines the responsibilities of employees as well as the owner, and how the facility will communicate with you in the event of a natural disaster or weather related emergency. Some newer facilities have incorporated additional architectural reinforcements in the event of a natural disaster. A highly qualified facility should be able to share the details of their Business Contingency Plan with clients to make sure the client feels comfortable storing their collection at the facility.